We bring you ways to earn miles for gas, register for an Amtrak promo, watch the best documentaries, meet the Know Your Meme site, visit Penis Festival & competing Awards events and more for you freeeeee!
TBB Blog Mission: To Entertain. Educate. Inspire. In That Order!

My blog reviews blogs. I am noticing a drop in worthy content to share with you lately…
I saw bloggers pumping the Citi AA World Elite Mastercard for 50k AA miles so I added it to the list of offers I keep available with my links. I also added some deadlines on these offers!<—just one exclamation mark.
You can now earn United miles by filling up your car with gas at BP gas stations.
I saw the news that Lufthansa's frequent flyer program, Miles & More, will add family pooling in this blog first. So many expert bloggers followed up by HTing the press release in German lol.
If you ride Amtrak trains, register for the Double Days promotion HERE.
Look for more flights between USA and Brazil. Brazil's Senate Approves New Open Skies Agreement With United States.
The 50 Best Documentaries of All Time. According to this list anyway.
This is kind of fascinating.  The story of the internet, as told by Know Your Meme I did not know this site existed!
I saw a story how Alexa started laughing and of course the memes started. Here is a video compilation of Alexa's creepy laugh goes viral. Lol time and sometimes you really wonder what this Bezos guy is up to huh?
This is very well written:  Why is Trump's Tariff Talk Attractive (To Some)?
"If your trading partner dumps rocks into their harbor, you do not make yourself better off by dumping rocks into your own harbor."
Maybe once in a while I feature links to my favorite songs. Warning: It will likely be new to you, I do NOT like mainstream music. You have been warned. How about a song that exemplifies Detroit a little bit by DJ Rolando – Night of the Jaguar. Dance to the beat y'all!
The island of Nyaung Oo Phee located in the Andaman Sea looks really nice.
Lakes are drying up all over!
Why don't we get trip reports from places like this and instead we have to endure the same old boring reports by bloggers showing off their flat beds drinking Krug and getting "upgraded" to chain hotel suites, yawn. Let me take you to a place that is, well, entertaining: Sizing Up Kanamara Matsuri Penis Festival! If someone goes, can you get some swag so I can do a giveaway here? Woohoo!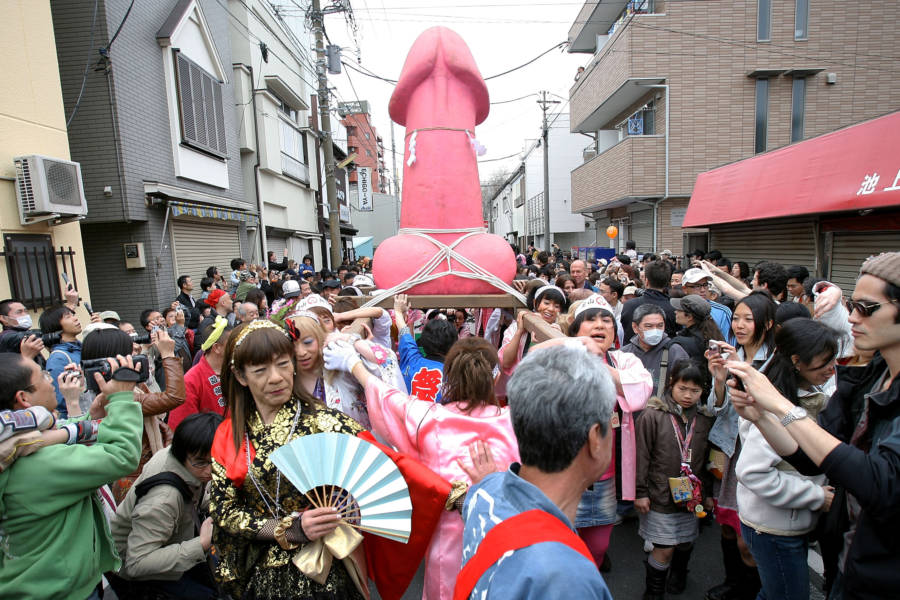 BLOG BUZZ
This section is for advanced level hobbyists and veteran blog readers & personal rants & stuff.
For Best Offers credit cards, click HERE
What is left of manufactured spending you guys…
So I was informed by a reader about another frequent flyer type award titled, please sit down, The Frequent Traveler Awards. I think this is the same name on this award when the Freddies took a year hiatus back in 2010…I attended that one as it took place during the MegaDO Two…when I had to sit down in the same table with a Delta representative and Brian The Points Guy himself…Thank you for your concern, I survived it…because it was freeee to me (I had won a Lufthansa Twitter contest!). Then I saw on Twitter that Freddies is indeed going on and it is sponsored by Barclaycard! So I think we may have some competition here? I am thinking typing out loud. Hey, both of the organizers can buy my recommendation, let's have a bidding war, shall we? Of course I will disclose in super tiny print somewhere on my site you will not look for it and then pretend I am objective…just kidding. I can't do this shit and my conversions are proof lol. If anyone has any info please let me know.
Wait! So here is the group behind The Frequent Traveler Awards. Same group that runs the MegaDos and FTUs. Some familiar names. Looks like the award event was added recently? Or was it there all along? I am getting too old for this stuff you guys! Actually, I NEED your help in covering this weird miles/points blog space. I don't have dozens of staff like these big corporations behind the Titans. Please!
Funny cartoon about Basic Economy.
Sometimes on Twitter I have to say things so I feel better about myself, fighting the system. Yes we can! If you can dream it, I may eat it. Ok, I need to schedule this post soon before it degenerates further…
My Alexa rankings must have fallen as Ingy no longer trolls my site but trolls Flyertalk in a board bearing his former blog which was dead but some newbie revived it by accident lol. [Message to reader MU: I am trying man! 😉 ]
TBB reader Brenton with a disturbing phone call with an Amex rep. Thanks TPG!
And I leave you with this…Gary Cohn GTFO here…
TBB
travelbloggerbuzz@gmail.com
Follow TBB on Twitter @FlyerTalkerinA2
You can subscribe to TBB below, winners only!
Opinions expressed here are author's alone, not those of any bank, credit card issuer, hotel, airline, or other entity. This content has not been reviewed, approved or otherwise endorsed by any of the entities included within the post.