We bring you an interview with the US Bank Altitude Reserve mastermind, a review of five Greece direct flights , a review of the Yanggakdo Hotel, define award booking anxiety, visit amazing dive sites, get you some good advice on booking the IHG Pointbreaks hotels and more!
TBB Blog Mission: To Entertain. Educate. Inspire. In That Order!
Reminder for the April 29 TBB Blog reader meetup in Fort Lauderdale!
Did you miss my awesome Sunday post? Jeff Bezos CEO Letter, The Last Jew, Best World Conditions, Manly Last Words
Good advice for booking IHG Rewards Club Poinbreaks hotels today for just 5,000 points, book fast!
Good interview with the guy at US Bank responsible for the new Altitude Reserve card. Interesting to see he came here after 26 years at American Express! I just can't stand bank bullshitspeak, such as We want to first offer this card to our valued customers as they are our #1 priority.  Did you also catch the line about adding "geo-location abilities" to fight fraud? I can see now very annoying interruptions using it. We shall see how this goes. Question remains how.many.will.renew! Finally, I am surprised they added "Reserve" to the name…which I thought it was kind of cheesy Chase-y.
Good review of 5 non-stop flights to Greece from the US this summer. Oh, and I guess I am not flying Philadelphia to Athens as…"there is not a single business class award seat at the saver level for the entire schedule (as of April 21)."
Resolution and update on my friend's Chase travel concierge fail. So, the  Chase travel portal uses Expedia which then faxes (!!!) the hotel confirmations to the hotel. Shit goes down when hotel's fax machine is not working. Fax???? What the hell, is this the 90s? I think I'll pass on booking travel directly on the Chase travel portal, thank you.
16 Amazing Dive Sites. I am not a diver. But some of you may be.
Your personal finance fix of the day: Ten Commandments. "IMAGINE YOU HAD ONE SHOT at offering financial advice to a high school or college graduate. Your mission: Come up with 10 rules that'll help your graduate succeed financially in the years ahead. What would you recommend?" GREAT list!
I usually don't post links to hotel or flight reviews. But I am making an exception for all things North Korea as usual 🙂 Here is a review of the Yanggakdo International Hotel in Pyongyang. Omg, look at that bed, my back hurts just looking at it! Maybe I'll start a kickstarter campaign to raise money you guys so I can go review it..for you lol.
March For Science signs. The one below is my favorite: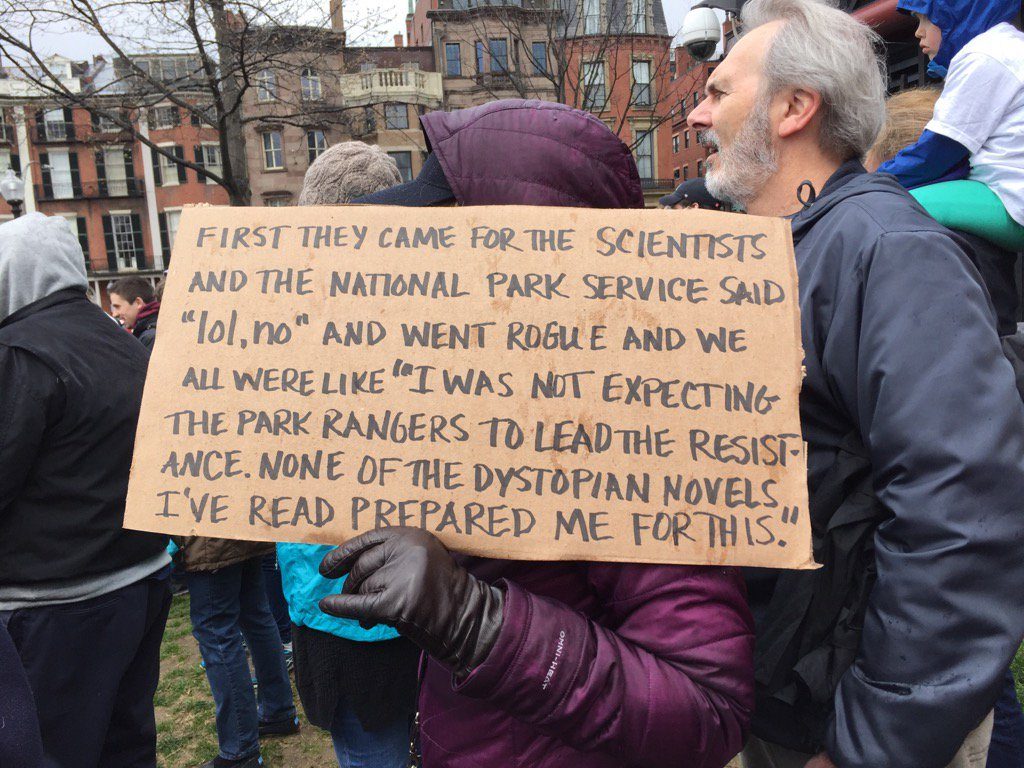 This section is for advanced level hobbyists and veteran blog readers & personal rants & stuff
What a bonus! Running With Miles with a second link today, wow! Award Booking Anxiety – Which Flight Now? I REALLY like the term "Award Booking Anxiety"! I suffer from it! I find the whole process excruciating, especially how it has gotten in the past several years (looking at you American Airlines!).
You would be amazed how many people out there have no clue that all these bloggers make mucho dinero from selling credit cards. Of course I make a few dollars here myself, especially from apps coming from my own familia #winning. And the rest from you who know what you are doing. But make absolutely no mistake that I don't spend any time forming my content around ways to keep.selling.plastic! Like in the image below. Now queue up the trolls 🙂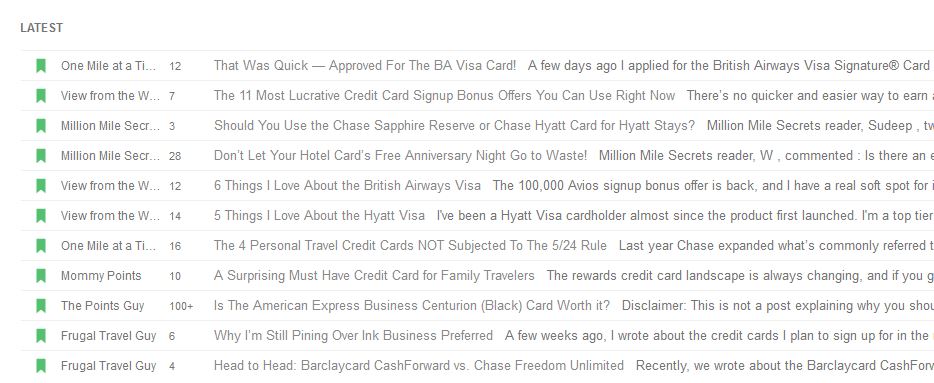 Is my blog being noticed more? Is it due to my plunging Alexa rankings (inside joke)? I was offered $30 for a backlink to some "branding company" website. I delete these emails. But if I had more integrity I would probably say yes bwahahaha.
That Dosh "paid influencer campaign" lady is persistent. I keep deleting and she keeps at it, wow. I don't do this shit, I am very careful of what appears here. Just give me a little more time as I am almost done with my 763 reasons I like the Chase Sapphire Reserve card lol.
And I leave you with this…
Check out my updated blog lists: Blogs I Love, Blogs I Like, Blogs To Ignore
TBB
travelbloggerbuzz@gmail.com
Follow TBB on Twitter @FlyerTalkerinA2
You can subscribe to TBB below, winners only!
Opinions expressed here are author's alone, not those of any bank, credit card issuer, hotel, airline, or other entity. This content has not been reviewed, approved or otherwise endorsed by any of the entities included within the post.