We bring you the news of the Amex Business Platinum fee increase, we see Delta turbulence ahead, visit the cities with the best street art, an amazing flowchart for our hobby, we say goodbye to George HW Bush, more sweet spot awards with Avianca Lifemiles, have some fun with the TPG Awards and much more for you freeeee!
TBB Blog Mission: To Educate. Entertain. Inspire. In That Order!
Notice to email list subscribers: The technical issues appear to be solved and the emails started going out again. Thanks for sticking with me. If you do not receive one, come here okay? And let me know about it too.
Do me a favor. Stop. Before you start enjoying yet another blog post of mine, take a few minutes to send my link to a person you care about who you think will enjoy it as much as you. I don't have a huge marketing budget and staff to market my blog. Actually, come to think of it, I have none lol. I could be doing other things with my time instead of focusing on bringing to you this baby I am so proud of. And also, if you get a credit card please consider getting it here or from another blog you value. And do some shopping with my Amazon link. That's all, thanks for your support, TBBon!
The hobby starts here via Mile Nerd: The Top 25 Credit Cards.
Amex raising the Amex Business Platinum card to $595 is ridiculous. Get all the details HERE. Make no mistake, all credit card salesmen masquerading as travel bloggers will find a way to talk it up so they can sell it, LOL.
Another Delta award sale, this time to Asia as low as 30,000 Skymiles round trip, good luck!
Fantastic flowchart from the Reddit/Churning forum, must read by newbies! Go there to get a better loo at it!
This is a MUST read about Delta Airlines and its CEO: Delta Buckles Up For Turbulence. Some things that stand out:
The worker harmony that Bastian does so much to promote is a major reason Delta is the best-run, most profitable carrier among the Big Three U.S. global airlines, a group that includes American and United Continental. This year, Delta's on-time arrival record of 85% is tops among the giants, waxing United and American (both 80%) while also besting Southwest, the biggest domestic budget carrier (79%). For every mile it flies one seat in the U.S., Delta collects 19% more in revenues, on average, than its rivals.
The airline's ballooning compensation levels have posed an unruly problem of their own. Delta has an extremely generous profit-sharing plan. Each year, on Valentine's Day, Delta hands its workers 10% of its first $2.5 billion in pretax profits, and 20% on any profits above that level. Those bonuses are the main reason its employees earn, on average, 5% more each year than their counterparts at United or American.
Each year, consumers spend $80 billion on purchases through cobranded American Express–Delta SkyMiles credit cards. [ $80 BILLION!]

This year, AmEx will send Delta $3.4 billion in revenues from two sources. The first is the purchase of miles. The second is a large chunk of the "merchant fee," the approximately 2.5% that AmEx collects from retailers of the value of each purchase customers charge to the card. AmEx makes its money on revolving credit interest and annual fees—but Delta now gets most of the merchant fee. Joe DeNardi, an analyst for Stifel, estimates that Delta is reaping 66% margins from the AmEx deal. Bastian says that estimate is "much too high" but acknowledges that margins are "extremely healthy." Whatever the actual margins, they're higher than on core airline operations and growing at over 11% a year on that $3.4 billion base. [I added the bold font for emphasis…WOW!]

The boring AA reduced mileage awards, yawn.
If you are addicted to status and have money to blow, I guess you can buy it at ridiculous prices with Delta.
Here are the world's best cities for street art. According to this AFAR article anyway. Bogota anyone?
A nice recap of the George H.W. Bush presidency: The Overlooked President.
This is even better than the other link I had last week, all the products Killed By Google.
This dog is way too cute! This Photo Of George H.W. Bush's Service Dog Will Break Your Heart.
If your heart did not break yet, maybe this short video of Bob Dole paying his respects to George H.W. Bush will definitely do it.
The pictures are amazing! You've Never Seen Thunderstorms Like These Before.
Great personal finance post: When Things Stop Working. Oh yeah, the January Effect, remember that?
My point in all of this is that many times stock market anomalies stop working once they were discovered and publicized.  The Dogs of the Dow strategy, where you invest in the highest yielding stocks in the Dow Jones Industrial Average, used to work, but then it stopped.  And this has happened to many other anomalies as well.
Just stay away from MBS okay? Mada'in Saleh Rock Tomb, Saudi Arabia.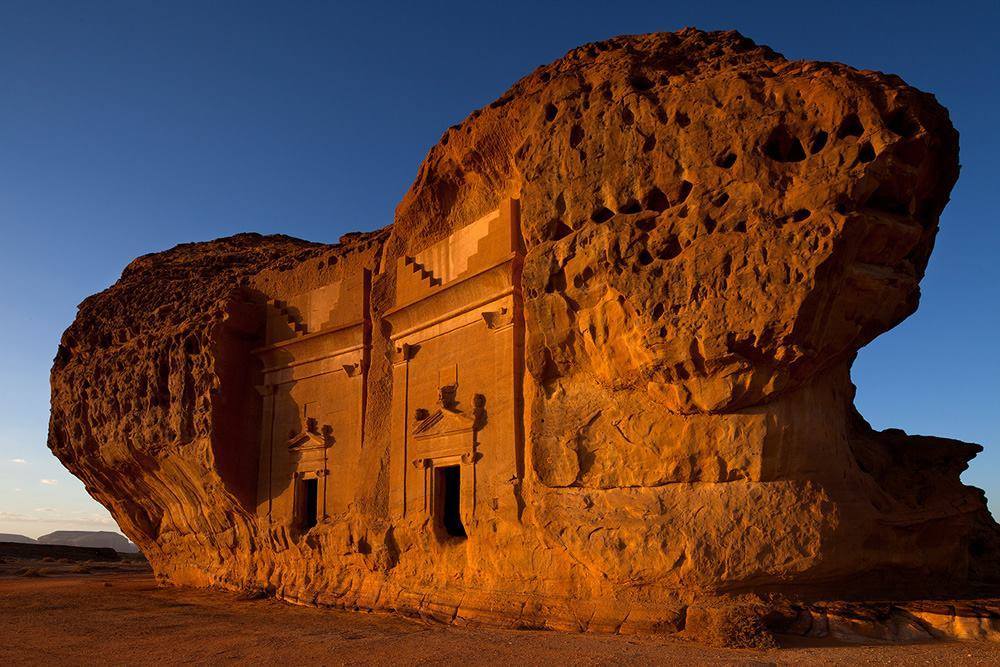 The Lazy Traveler with the final post on the Avianca Lifemiles series. Sweet spots galore. I think the devaluation is going to happen…like next minute lol.
The Lazy Traveler is on a tear lately! Here he lists the best Radisson properties in case you went for the 100k Radisson Rewards Premier Visa offer. As of press time, this card is not available with my links. US Bank is weird. The bank is not listed at my links page for some reason but some of its cards can be found when you click on "Card Issuer" tab on top and then "Visa".
The cleanup continues. There goes the old trusty Chase Ink Bold card, I got a little emotional to let this baby go you guys. But we now have three CSP cards and two no annual fee Chase Ink Cash cards in our household…guess son needs one next 🙂 And when that $595 annual fee for the Amex Business Platinum card hits…time to let go of that baby too and say goodbye to them Centurion lounges, sad! Speaking of Centurion lounges, Amex is adding Charlotte and now London Heathrow to the list of new lounges coming in 2019.
Any day now we get the 60k World of Hyatt points and 60k miles from a Delta card…And my daughter is less than two years from reaching age 18 #morecardshooray!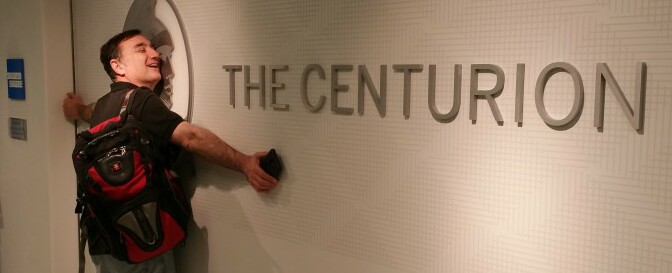 The first annual The Points Guy Awards were last night. I had some fun on Twitter with it. I broke the news that the Chase Sapphire Preferred card swept all categories. Bwahahahaha!
The anticipation who will win was killing me #notreally
It was all about the Chase Sapphire Preferred card as expected 😉
Wells Fargo opened new checking accounts for all participants lol
The Alliant Federal Credit Union superb cash back card was shut out of all awards, sad!
I won the Best Blog award….GTFO of here!
A dude wants to win an award…I had to set him straight 🙂
I could go on but lets move on okay?
Tumblr will ban all porn effective December 17. I thought that site was all porn lol.
TBB blog is a no bow tie zone!
And I leave you with this…skating towards the holidays y'all!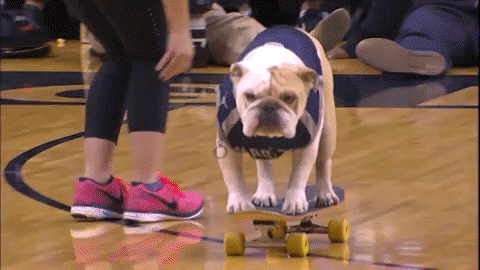 TBB
travelbloggerbuzz@gmail.com
Follow TBB on Twitter @FlyerTalkerinA2.
You can subscribe to TBB below, winners only!
Opinions expressed here are author's alone, not those of any bank, credit card issuer, hotel, airline, or other entity. This content has not been reviewed, approved or otherwise endorsed by any of the entities included within the post.