It is time for a refresh of my travel related recommendations. I have decided to delete the date of the updates in my Blog Reviews page because I do not update them that often lol. I am always open to suggestions/comments/beatings/praise/ridicule/etc. Help me make this a better resource for you for freeeeee! Needless to say I was not bribed or influenced in any way on what appears here okay? You don't have to wonder how objective my recommendations are because I despise that crap. But it would be nice if sometimes they did offer me a freebie here and there….I would probably turn it down but the gesture does count to add to my self esteem that I am important. Bwahahahaha!
TBB Blog Mission: To Educate. Entertain. Inspire. In That Order!
Support TBB by applying for CREDIT CARDS and visiting our

LINKS

!
You like my blog? Send a link to someone please!
TRAVEL HACKING
GENERAL TRAVEL SITES:
MISCELLANEOUS:
Notes:
The blogs appearing here is what I like to read myself! It is MY OWN opinion only!
In order of importance…to me!
A short background behind each of the sites:
GoogleFlights: When the site first came out it was the ugly duckling. But it continues to improve and now is a fine choice to start your hunt for airline fares.
ITAMatrix: The granddaddy of the experienced travel hackers like me. I have been using this even before they got bought out, please sit down, by Google! Definitely takes some work to get used to working with it so beware. I still believe there is no airfare search engine that is more powerful!
TheFlightDeal: I follow them on Twitter and I have it set up so I get each of their deals texted to my phone. They are the best!
AwardMaximizer: This is the first site I use when I am looking to burn some miles to get a general overview how much each award costs in each airline and alliance. There are many others now and many sites that died too.
AwardMapper: When I have a stay coming up, I go to this site to get a general overview of all the hotel award options in the main hotel rewards programs and how much they will cost. It is NOT 100% accurate and I do not think it is being updated. But I still find it is a great way to start out my hotel award searching before heading to the hotel loyalty website.
Wikipedia: This is an indispensable site. You want to find out the airlines that fly direct to a specific city? You type the airport code, you click on the airport page and then on the left side you click on "Airlines and Destinations" and voila! You get all the airlines with direct flights in that airport, bingo! Watch out for the clearly marked seasonal flights.
FlyerTalk: The granddaddy of travel hacking. The place we call home. It all started here. Been a member from the beginning and it's just a part of my life. A good part! Amazing what is generated here…if you dig deep enough all the gold can be found here. The design may hurt your eyes, give it time and you can learn every day, it's all here!
Reddit/churning: The successor to FlyerTalk 🙂 Similar to FlyerTalk but better designed. Great tutorials on the right hand side.
SeatGuru: Whenever I have an upcoming flight I consult this site to make sure I get a better seat and, most importantly, avoid the bad ones!
GreatCircleMapper: Another site for travel hacking veterans. Easiest way to calculate the mileage between different airports.
FlightsFrom: To get quick information on all flights out of a specific airport I sometimes use this one as well.
StatusMatcher: See how you can leverage your elite status to match to other programs!
AirportCodes: Site with all the airport codes. Many of us know them by heart. FUK is Fukuoka Airport okay? 🙂
ExtremeHotelDeals: I follow them on Twitter @ExtremeHotDeal and I get their tweets as texts on my phone. Got to move fast after each tweet as the deals go fast!
WheretoCredit: You bought an airline ticket and you are flying a different airline(s) than the one you usually fly. With this site you can find out which frequent flyer program can get you more miles based on the booking class of your ticket, very handy!
GreeceTravel: The BEST site for all things tourism to Greece. Nothing is better. Stop asking me questions about your trip to Greece, just go to this site and you will find the answer! If not, email the site owner, he is a cool guy.
IATA: Probably the best resource for information on Passports, Visas and Health Regulations and more on each country.
ToandFromAirport: Not very well known but one of my favorites. When you need to find a quick way of all the different options on getting to your destination after you land in an airport.
MatadorNetwork: A good general travel site. Enough variety. A few gems here and there.
Autoslash: Still remains the best site to score a great deal on rental cars.
Kottke.org: This site is just, well, different. I had to place it under miscellaneous because it defies categorization. Just eclectic enough to appear in one of my good lists 🙂
The obligatory TBB pic/gif to end each post: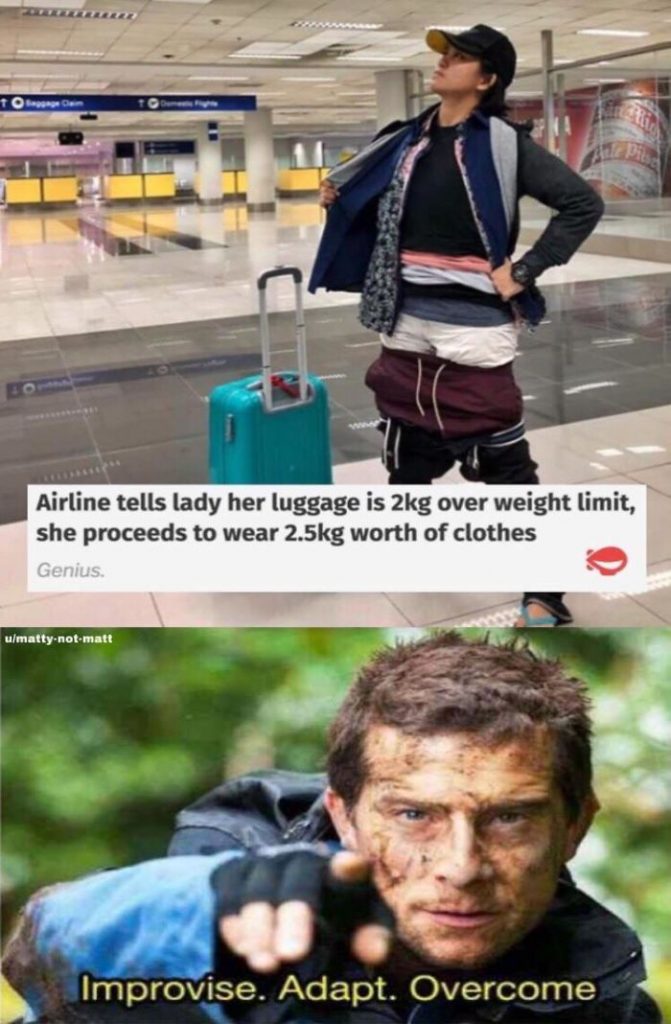 TBB
travelbloggerbuzz@gmail.com
Follow TBB on Twitter @FlyerTalkerinA2.
You can subscribe to TBB below, winners only!
Opinions expressed here are author's alone, not those of any bank, credit card issuer, hotel, airline, or other entity. This content has not been reviewed, approved or otherwise endorsed by any of the entities included within the post.