We are going to do a case study how bloggers have taken over our little hobby and made it an arena of mega credit card selling to uninformed newbies who are kept in the dark. But hope it's on the way. Here comes TBB sabotaging his own commercial success to dispense in your face advice and educate the people. And entertain us all as well. For legal reasons I must say that everything here is based on my own opinion and should not be relied up for any action you may take or thoughts that may form in your brain. Be responsible you know 😉
TBB Blog Mission: To Entertain. Educate. Inspire. In That Order!
It is Friday night on January 18th, 2018 and it is the day Amex made available on its website public links for four new Hilton Honor cards. I am going to show you what happens around the land of "expert" miles and points bloggers when there is new "product" to sell. I did this case study a long time ago which is one of my masterpieces. Which means it made me laugh a lot and I think some of you learned something and we were definitely entertained! Don't expect another one like that, this is going to be shorter. Which goes to explain what has happened in this little hobby of ours ever since it became a big business with these blogs acting as the product credit card sales departments of banks.
So, let me tell you something. These blogs MUST SELL the credit cards to get paid. No sale, no dinero. So, even if the cards suck, you will see that they will not tell you that but instead keep pounding to you all the benefits and how much you can do with them. You need to identify and call out BULLSHIT when you see them doing that. Of course, if you do that, you can rest assured you become that angry guy and you never get their help (backlinks) to grow your blog. Like I give a shit to grow my blog, I am the guy who I thought SEO was an airport code!
Ok, lets get back on track. So we have the new AMEX Hilton cards. It IS an exciting development because we now have four new credit cards in the market ready for sale, something that does not happen much lately. This is when bloggers start salivating,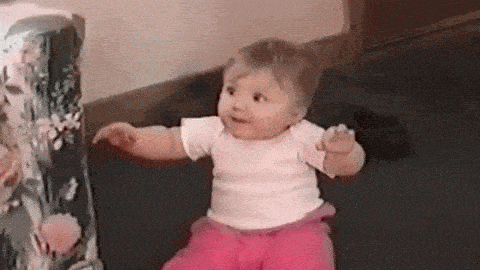 writing draft glowing posts about the new offers and then…waiting for the affiliate links to be released. But, you hate it when that happens and you want to punch some bank executive.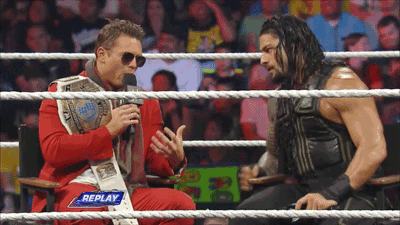 What you ask. Banks holding off on releasing the affiliate links for the four new cards! Only public links for almost the whole first day! Public means you apply and no blogger gets paid. Of course they all kept silent except a few who at least have some built in ethics and credit card sales is not a primary component of their existence.
So the BIG money is in the direct affiliate links, you know, those beautiful blue links with the name of the credit card that when you click, voila, you get to apply right there on your screen!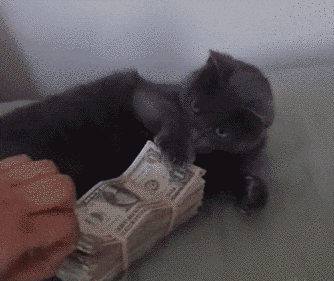 The banks have consolidated down to a very small number of BIG producers who get these lucrative links. The rest of us use the indirect affiliate links which is what I am using here in my site. These are the ones you have to keep clicking and hunting to find that specific card you are looking for. Well, let me tell you something. This process is MUCH harder! And it shows in how many cards I sell here lol.
But lets get back to what really mattes. Are these new Amex Hilton cards for you? How the phuck should I know? I don't know anything about you! I don't know first if you can handle it, can you? This is a dangerous hobby and you can get messed up for life messing with these credit cards. Weapons of mass destruction were never found in Iraq but these bloggers are pushing them every single day to the masses. Hell, anyone who can apply and get approved that is! As a famous former blog founder who trolls my site here (his name is Ingy, the blogger "first with links, first to sell" so early!) told me years ago: "It's ALL about conversions". Conversion is when a blog reader applies and gets approved for a credit card from your site.
I got distracted again. So, lets get back to the new AMEX Hilton cards. For me to answer properly if you should apply for these cards I need to know a lot about you first! You can get an idea if this is for you in this blog post. So, the right answer is always that it depends! If I wanted to maximize my income here from you…of course I would make it sound like HELL YES, you can get 100k points, Diamond Status, free nights, free airline credits, hurrrrry!, limited time! and other hideous sales expressions tailored after drug dealers or Amway salespersons or you know what I mean.
So let me just say a few things about these new Amex Hilton cards. There are four of them. The highest signup bonus juice is 100k Hilton Honors points. Which these days, after repeated vicious devaluations, gets you jack shit. Maybe a night in their top properties when it is not busy if you are lucky and maybe a few more nights in run down Hampton Inns. So, if you are looking for a big bang with these cards…you are probably looking at the wrong program okay?
Are they right for me in my household? Well, it depends again. We have a love affair with Hiltons in my household with many wonderful family experiences over the years (most in early 2000s when the program rocked in hacking terms that is). And we are down to less than 200k Hilton Honors points which is weird. And I just canceled my Hilton Surpass card after holding it for so many years, I felt a bit emotional letting that baby go. So we have no Hilton cards. At all. Which is VERY weird. And we are running out of cards we are eligible for. And I think I can make use of the bennies in the Aspire card to make it worth it to me because another thing you must remember is that we bloggers can deduct all them annual fees! So give me $250 airline credit, give me potentially another resort credit, Diamond status, a free night and blah blah blah other tiny bennies and yes I can swing the $450 annual fee. Besides, I am going to can the Chase Sapphire Reserve.
Anyway, my point is…we are all different. We are all at different stages with different goals, time frames and circumstances. You can ask questions, I love to help. And regulars in the comments love to help. Just be aware that the salesmen bloggers WANT YOU TO GET THE CREDIT CARDS FROM THEM okay? If not, they will lose the links and then they may have to quit blogging and get a real job or something. And you bet what cards we in my household go for, if they exist in my own affiliate links, will be applied for here. High five, gotta love it when we maximize taking from the banks lol.
After that long intro, lets have some fun. So the four credit cards became available on January 18th. And you find…silence from the blogs. I mean, this is one of the biggest developments in this hobby and all the blogger "experts" were all silent! Except a few linking to the public (non-affiliate) offers listed in the Amex website itself. You can feel the salesmen bloggers cringing their teeth all day and keep hitting that refresh button to see if the affiliate links showed up. Nope. And then boom! Curiously, a card that even if you try VERY hard… you should probably never get excited about…Drum Roll…First one out of the gate was:
One Mile at a Time – Apply Now For The New Hilton Honors American Express Business Card
Well, he got right to the point in the headline, didn't he? Apply Now. Wow! Let's just look at how these online marketing experts push product with my incendiary commentary always in brackets:
"That's a solid sign-up bonus, and just about all small business owners with good to excellent credit should be eligible for it, given that this card is brand new." [Wow, I am amazed…wait there is more!]
After cut and paste of the marketing text copy with the benefits of the card…we get…
That's an all around very solid bonus. On top of that, keep in mind that there are some advantages to applying for an Amex small business card: [blah blah blah 'very solid bonus…come on, you can do better!]

But wait…lets go for the close!
The Hilton Honors American Express Business Card is a fantastic new card that lots of people should be eligible for, given that it's a new product. The card has a generous sign-up bonus, offers Honors Gold status for as long as you have the card, and makes it easy to earn 1-2 weekend night certificates annually, assuming you put a considerable amount of spend onto the card. [If I have the card in bold, that means it is an affiliate link. Only big pushers get those, sad!]

Number of direct affiliate links: 3 [come on man, you can do better than this!]
Second right out of the gate was:
Points, Miles & Martinis – New Up To 100,000 Sign Up Bonus Offer
I was expecting this blog to beat One Mile at a Time because they NEVER miss an opportunity to line up their own pockets.
Today, American Express is out with a great new offer (on a new product) where you can earn up to 100,000 Hilton Honors Bonus Points!  In addition, the Hilton Honors American Express Business Card also comes with many great benefits like the chance to earn free weekend nights, free status, rack up the Hilton Honors points and more! [you see how excited they are…for the sales commissions they will earn!]
…you get quite a bit of bang for this annual fee. With the up to 100k bonus Hilton Honors points plus the possibility to earn up to 2 free weekend night rewards after putting some considerable targeted spend on the card, are both really nice benefits! [it's like pure heroine you guys, it sells itself! And this is a weak card, just imagine what they will come up with for the Aspire card lol ]
American Express small business cards are typically pretty easy to get approved for. You don't have to have a big business to have a business card. If you have a small business, (for example, even if you sell on eBay or rent your house out on AirBnB) you don't need an EIN to apply for a Business card, you can use your Social Security number instead and put down that that you are a sole proprietor. [ As a CPA I hate this shitty advice from salesmen, this should be illegal! Oh, the eBay was an affiliate link, they NEVER miss an opportunity to trick their readers to click on them. This blog will pump Starbucks affiliate links for targeted promos, WTF! I guess the readers click on them like…sheep! It is amazing and sickening to watch. In my own opinion<——my counsel advised me to add this]

Number of direct affiliate links: 5 (one of them was the Amex Platinum card, oh that baby pays a FAT commission!]
Mommy Points – Earn up to 100,000 Bonus Points With New Hilton Amex Business Card!
Of course we get another valued salesperson here. Can you tell she is excited?
In my mind, those are very reasonable spending targets for 100,000 Hilton Honors bonus points on this small business card! [Of course, sell it girl!]
That's a lot of spending, but it is also pretty darn unique to be able to earn two weekend award nights valid on Fridays, Saturdays, and Sundays, at the majority of the Hilton properties around the world every single year from just one credit card [Keep spending, you want the two weekend freeeeee nights and I want that damn sales commission, do you hear me? SPEEEEEEEEEEEND, see how easy it is, you need more cards to spend money on so you can travel for freeeeee! ]
…this is a brand new product that none of us have had before, so that isn't a barrier! [isn't a barrier??? Lol, that's a new one to me! And I thought I have heard it all!]
She lists the other three cards with links to the Amex website….Naaaaaah, of course not, that will hurt conversions! When those $$$$ affiliate links come out, she will likely update the post with the $$$ affiliate links. It's ALL about conversions, never forget that!
Number of direct affiliate links: 2 [that's it? She needs to go to sales school, come on!]
Million Mile Secrets – Earn 100,000 Points & Stay Under the "5/24 Rule" With This Brand New AMEX Hilton Card!
Oh yeah…now we are talking real sales pros! Watch how it is done you boys and girls!
This is a terrific sign-up bonus, and the card comes with lots of other perks! [No, it is NOT. But hey, they won't say that, WAKE UP!]

Wait, just getting started here…
Plus, because AMEX business cards don't show up on your personal credit report, signing up for this card won't count towards Chase's "5/24" rule! And getting approved for a small business card is easier than you think. [ I warned you, this is how you SELL to the newbies who don't know much!]

The AMEX Hilton Business Card is open for business, and it looks enticing! ["enticing"…I have not seen this term before. I am sure online marketing research studies have shown it increases conversions!]
The $95 annual fee is NOT waived for the first year.  But I'd gladly pay it to earn 100,000 Hilton points and free Gold elite status! [Smooth pumpers hey? Of course if you had an idea that the sales commission it generates may be more than the annual fee it would, just maybe, make you think twice that this blog may not have YOUR best interest in mind but just wanted to maximize its own sales to make more money. Hell, what do I know?]
The weekend nights you'll earn after spending $15,000 and $45,000 on purchases in a calendar year is an excellent benefit.  You can use these weekend nights at almost any Hilton hotel, including the Conrad Koh Samui, which can easily cost $600+ per night! [You should be starting to feel angry about this mega shit…enticing people to spend $60,000 for two free nights. But hey, lets impress them with redeeming for a night that costs $600+ (in bold font of course)…I mean, this is how you SELL to morons!]
After having the nerve to mention the Shoprunner program benefit and a few others, of course they conclude with…
All of these benefits make this a very valuable card for just a $95 annual fee! [Shocking, just shocking1]
Qualifying for a small business card isn't as complicated as you might think.  You don't need to be a million dollar corporation to open a small business card.  You can use your own name as the legal business name.  And your social security number as your business tax ID! [Wow…is it wrong when thoughts like this pop into your brain? Nope!]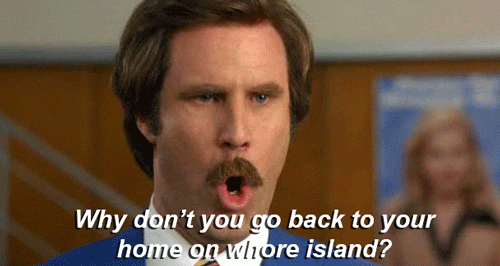 Then they have the nerve to list "activities" that can help you pretend you have a business so you can apply and they can make money from you. This should be illegal, WTF do they know about businesses and taxes , etc. I am now watching my blood pressure go way up!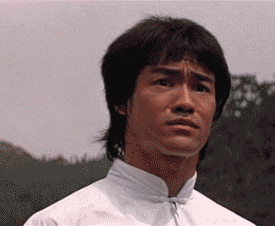 I stop, the blog post just keeps repeating the same crap over and over. It's like reading at Kindergarten level. And you think I am going to go give them an interview so I can get some clicks come my way like so many other bloggers? No way Jose, you have to stand for something!
For new readers, this blog has been sold to Bankrate years ago and now it is just a big business trying to maximize profits targeting newbies and selling them credit cards every freaking day. The founders used to be married but then divorced and stayed as business partners. Whatever. I do miss the idiotic mother in law rule though #notreally. But for some reason, having the ex wife appear in numerous pictures holding credit cards or dollar bills is, to me, very disturbing. Hey, we are all different.
Number of direct affiliate links: 7 (along with numerous others….I mean my eyeballs bleed every time I go to that site for YOU!]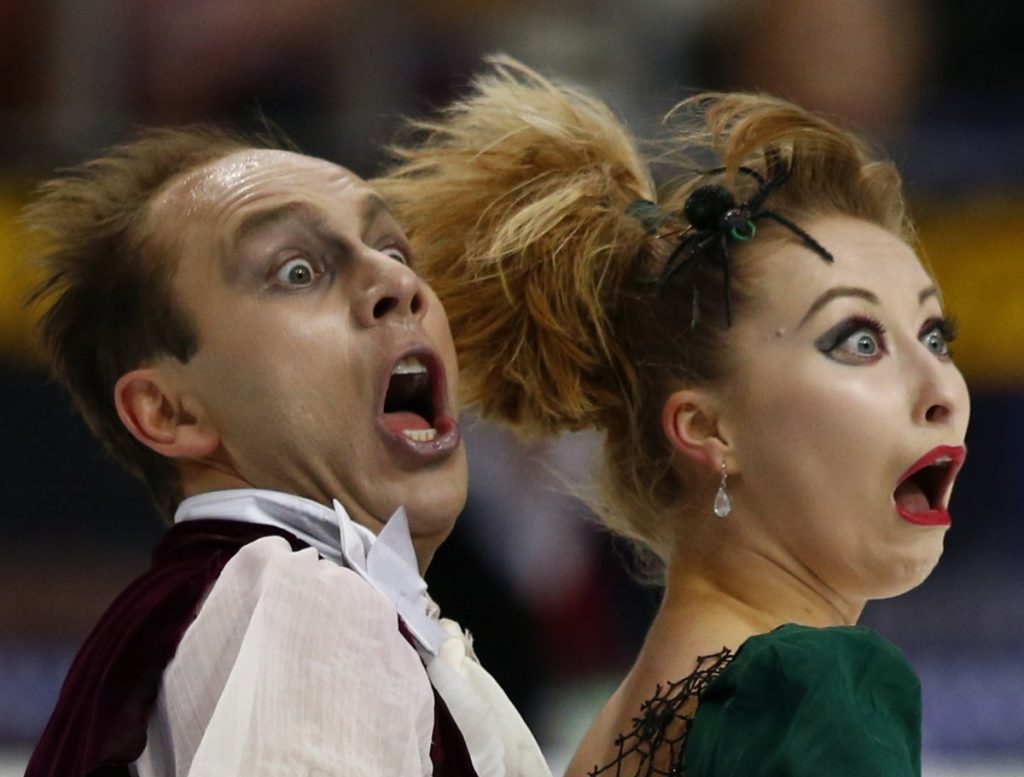 It is still Friday January 18 and the only affiliate link out is the Amex Hilton Business credit card, so sad for the credit card salesmen bloggers. But hey, you gotta sell what you can!!!
Next one up…
View From The Wing – First-Ever Hilton Business Card Now Live With 100,000 Point Offer
Oh, the self proclaimed travel thought leader of this space…Time to sell baby!
All four products are now available. In this post I'm going to focus on the business card, since it's the first time there's been a small business card product from Hilton and because it may represent the best 'value' out of the new cards. [Spare us the bullshit, you would be focusing on all four cards if their own affiliate links were out to and not just the one you can make money on! My blood is starting to boil again…watch out!]

This is a great card for Hilton status, and spend on the card can make sense because of the free weekend nights [You know the card sucks when even this guy just can't get more excited than this, yawn!]
Number of direct affiliate links: 4 (one being the Amex Platinum card…They LOVE this card because you won't believe the fat sales commissions it pays to them!]
Deals We Like –  A New Hilton Business Credit Card – Earn up to 100,000 Bonus Points!
Never far behind from an opportunity to sell to readers, this blog should be renamed Deals We Like to Get Paid Only! A huge part of selling is to build that excitement, can you feel it?
This is a brand new product which means everyone is eligible for the new member offer (as long as you are approved and meet the minimum spend requirement!). And since this is a business card, it will not count against your Chase "5/24" card count! [Bloggers selling plastic you guys!]

I also love that this is a brand new product which means that if you have already received the card offer for the two previous Hilton American Express offers, you are still eligible for this offer. There is also one more brand new Hilton Amex offer that I'll write about soon, although it comes with a $95 annual fee! [She will write about that other new offer as soon as the affiliate link is out #guaranteed]
Number of direct affiliate links: 3.
The Points Guy is always so slow with news in our space and everything in general. Except in one area of course: Selling Credit Cards! So, they were next…
The Points Guy – Earn up to 100k Points With the New Hilton Honors Amex Business Card
Based on our latest valuations, 100,000 Hilton Honors points are worth $600. Luckily, earning the full 100k bonus doesn't require meeting an insanely high spending requirement — a total of $4,000 is still lower than what you'll need to spend to earn other top business card sign-up bonuses.
If you rely on "valuations" from this site you need to have your head examined! They are probably working on a more glorious post soon, likely to come out when the other three affiliate links become available lol. This blog is also owned by Bankrate and if you think YOUR well being comes first…well what can I say? You are hopeless, friends don't let friends click on TPG links #THINK!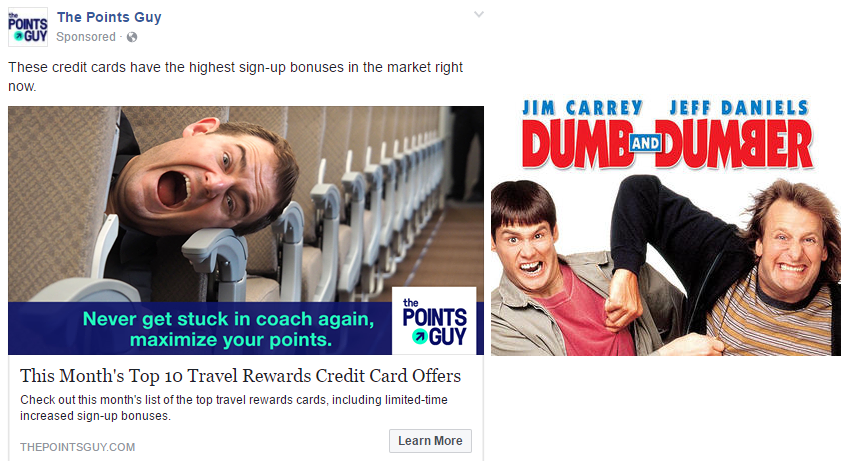 Still Friday January 18th and the three new Amex Hilton card affiliate links are still missing, WTF is going on! Why are you doing this to your sales force Amex? Only have the other three cards in your website (and Hilton's) without allowing bloggers to make some dinero pushing them HARD. So bloggers keep pushing the only affiliate link released, the Amex Hilton Business credit card.
But wait a minute, next we get…
Million Mile Secrets –  At Long Last!  You Can Now Apply for All 4 AMEX Hilton Cards!
You bet as soon as I saw this post I went to my own website and tracked down my credit card links to see if all four affiliate links were now up…but nope. No change. Just the business card is still available. So, did this blogger get them all suddenly? It appears not and the three card links point to the public offers in the Hilton website. This gets this blog a few brownie points or, more like it, it makes it a whole lot easier to add the affiliate links by editing this post when they are out #BRILLIANT! Since they already pumped the affiliate link much earlier in the day, it was time to get another post in and lay them all out ready for editing…hopefully soon. Hey, this is what the staff is for!
You know you have to reach waaaaay deep to find something positive to say for the crappy 50k no annual fee Amex Hilton credit card offer:
I love that Hilton has removed foreign transaction fees from this card.  If you have any overseas travel coming up, you don't have to be afraid to bring this along! [Yes, they bolded that part, lol]
Next, we have the Ascend card…
…card's perks can easily offset the annual fee. If you are able to earn the free weekend night, you save hundreds at an expensive hotel.  And the 10 free Priority Pass lounge visits can give you escape from the noisy terminal, and help you avoid paying for expensive airport food. [I bet you when they get paid they come back here and edit these to make them sound like REALLY exciting and how you must hurryyyyyy!]
Every year you'll also get 1 weekend night you can use at most Hilton locations!  And you'll get an additional weekend night if you spend $60,000 on your card in a calendar year.  So you could end up with a weekend at the Conrad Bora Bora Nui, which costs $800+ per night! [You see how they make it so enticing hey? The Conrad Bora Bora Nui at $800+ per night, wow! Phuck meeeee! You may go bankrupt to get there but waaaaaait, do they have other credit cards to sell you so you can fly there for freeeeeee? You bet sucker!]
This is a no-brainer card if you like staying with Hilton. [No brainer card. WTF is this like selling crack or what? Hey, whatever it takes to SELL baby!]
Of course, never ever say no to sell credit cards that pay you so we go for another round of selling the Amex Hilton Business credit card (see above for my feelings toward it). But wait…
This could be a great card for business owners who travel frequently, because you'll earn bonus points on select airfare and rental car expenses.  And you can earn up to 2 weekend nights, plus Hilton Diamond status, if you hit certain spending thresholds! [Wow, you guys, earn bonus points on airfare and rental cars? You don't say??? Sign me up pronto——newbie target reader. Sad!]

So I'm ecstatic about these new AMEX Hilton cards. [Ecstatic is not the same as orgasmic! I did not know what else to say as I got ready for cleanup after all this hideous pumping of plastic!]

Number of direct affiliate links: Too many to count, my eyes are too precious to ruin counting all the blue links you guys. And I have no staff, I hope you understand, thanks!
The Points Guy – New Hilton Amex Cards Launch With Bonuses of up to 100k Points
It is now January 19. After coming right out of the gate selling the Amex Hilton Business credit card as soon as the affiliate link came out, it only took this site, the #1 seller of travel rewards credit cards, to put its clout into overdrive and voila somehow it is the only site having the affiliate links for the Ascend card as well. Hey, you produce sales and you get exclusivity baby! But still no affiliate links for the no annual fee Amex and the premium Aspire card. Not sure what is going on but of course you get the big sell here for the two cards they make money selling of course.
Number of direct affiliate links: 4 (Warning: don't get hit in the face with the numerous other cards plastered all over the site. Be careful, for your eyes only!]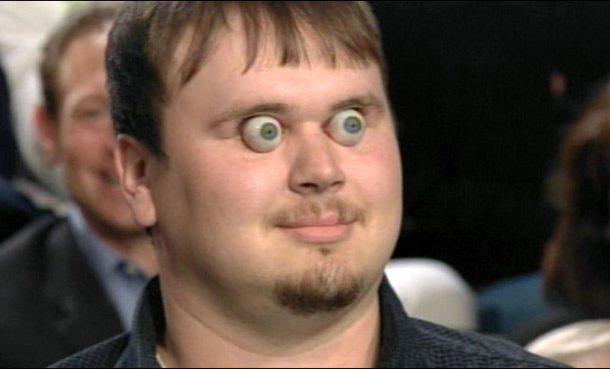 Then relatively quiet selling the Amex Hilton cards as their affiliate links are so late coming….But wait, on January 22, we have the grand daddy of miles blogs, Frugal Travel Guy, the one who started it all and showed the way to legions of credit card salesmen to pump their readers mercilessly and greatly contribute to destroy our little obscure weird little hobby…The founder, trolling my blog since Day 1, sold way too early and left millions on the table for all the marketers above, so sad! They are so informed and in tune with the hobby there they had a post how to get Hilton points by transferring from American Express Membership Rewards points. Hello? What is going there? Nobody knows about the four new Amex Hilton cards? You did not get any affiliate links by January 22nd? Oh please…Why doesn't Internet Brands kill it it is beyond me. Talk about legacy huh? I seriously don't know anyone who still reads that blog! Well, at least they make more sales than my blog woohoo!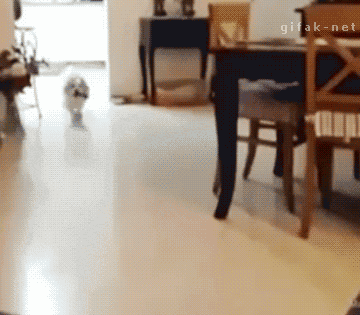 This fierce plastic selling will continue of course, it NEVER stops. Just a few selections from January 22nd so you see what my eyes see every day. For you!
I don't get paid much to do this you guys….
Hope you enjoyed this and learned something. Be careful out there!
And I leave you with this…Oh, hi Ingy!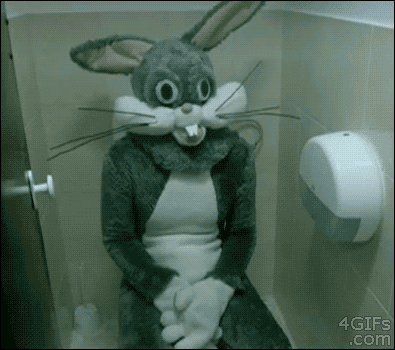 Check out my updated blog lists: Blogs I Love, Blogs I Like, Blogs To Ignore
TBB
travelbloggerbuzz@gmail.com
Follow TBB on Twitter @FlyerTalkerinA2
You can subscribe to TBB below, winners only!
Opinions expressed here are author's alone, not those of any bank, credit card issuer, hotel, airline, or other entity. This content has not been reviewed, approved or otherwise endorsed by any of the entities included within the post.