We get into this situation with the current credit card rewards bubble, visit ordinary Pyongyang, "discover" again the 50k AA cards, visit the best US bars and more!<—–faking excitement
TBB Blog Mission: To Entertain. Educate. Inspire. In That Order!
This site is

ad free

! You can support it by applying for CREDIT CARDS, consider doing your shopping with our AMAZON AFFILIATE LINK and clicking/forwarding any of our REFERRAL LINKS.
Are we in a credit-card rewards bubble? Come again? Actually this is a pretty good article. To reiterate: "…it's possible the credit-card companies will be able to keep up, and keep offering large sign-up bonuses: But only if enough consumers are paying them enough interest that it remains profitable. As credit-card users become savvy about taking advantage of rewards, the system only works out if balanced by consumers who are unable to pay their balances each month and continue to pay the banks interest." Thank the newbie victims who get taken in by some flashy post at one of the Titan bloggers…
The Best Bar in Every State. Hmm, okay. This is for TBB reader John.
The Best Secluded Shores of the Caribbean. Wish I had a lowly paid staffer to bang a post how to get there for free with a bunch of credit cards #rolleyes
What is the purpose of life? Ask the aged.
Your personal finance fix of the day: A Fireside Chat with Charlie Munger. I loved the final two answers regarding the money management industry and the rapid trading of derivatives and stocks.
More never before seen pics from North Korea, thanks to the brave soul who managed to get them! The commentary with each pic is also great! Ostensibly Ordinary; Pyongyang by Michal Huniewicz
We Live and Die in Syria. What, your upgrade did not clear? Flight attendant was late or did not bring your pre departure drink you entitled ahole? Sorry, lost my cool there briefly…
Only in Japan. Japanese tourists flock to see Hachi, the cat with lucky eyebrows. Sometimes I wonder about the Japanese. Then again, we have a narcisisstic ahole here doing Hitler like salutes and bragging about the size of his hands and other body parts, what the hell is going on?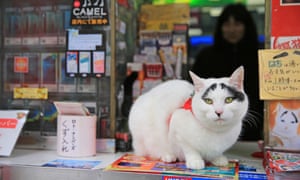 MILESBUZZ
If you favorite blogger was screaming how it was your last effing chance to go for the American Airlines 50k credit cards (one was even doing a countdown #barf), well, as I told you guys here, they never went away. It's just that your Titan pathetic blogger was not going to get paid. And have you noticed how they just got silent about the same links hey? And THAT is what is wrong with this dying hobby! Ok, here are the 50k AA links. You are welcome.
If a stolen gift card happens to you, here is how to get your money back. Hey, all the time you spend on this is free too!
A collection of blog posts about the second wave of Bluebird/Serve mass killings.
Ok, this is just for fun. A Chinese communist made a deal to buy more American movie theaters. Ok, nothing new. But check out the pic below. "Bow-Tie Theater"? Say whaaaat? I am NOT going there!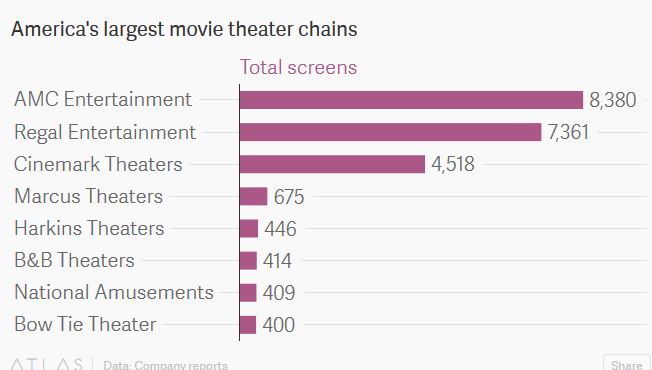 And I leave you with this…
Please help bloggers you appreciate & make a positive difference in your life by spreading the word about their blogs, emailing and commenting and using their few $ links, thank you!
TBB
travelbloggerbuzz@gmail.com
Follow TBB on Twitter @FlyerTalkerinA2
You can subscribe to TBB below, winners only! You can win a drone!