We bring you the new credit card offers with a free Southwest Companion Pass, introduce you to some great travel hacking tools, a guide to Investing in 2019, travel to see Lebanon Beauty, more Delta Award sales, cry over the sea of debt everywhere, wonder what is wrong with people moving back to Chernobyl, a dude who makes babies, go to Mars, go to the ISS, go to Yellowstone, go to Hong Kong, a very inspiring story of a former convict and his success and of course the one and only Blog Buzz section where we lay it all out.
TBB Blog Mission: To Educate. Entertain. Inspire. In That Order!
You like my blog? Send a link to someone please!
The Southwest Rapid Rewards Plus, Premier and Priority credit cards all have a new offer you may have heard. You only earn 30,000 Rapid Rewards points but, please sit down, you can get a Companion Pass until 12/31/19! Pretty attractive offer indeed…assuming you have someone to share your flights with! I also see a 60k offer for the Southwest Business Premier card. And yes they are available with my links! Choose wisely which blogger to support with your clicks, thank you!
Must read post of the day for this miles & points hobby comes via Travel Summary: Tools of the Trade: Things that Will Help You Travel for Less. Great tools listed here and I use most of them! More on this post in the Blog Buzz section for advanced hobbyists at the bottom of this Buzz post as usual.
More juicy Delta Skymiles award sales!
The people who moved to Chernobyl. Very interesting post via BBC. And very sad too.
What a weird story, for lack of a better word. A lesbian divorces and meets the father of her child and falls for him and he has more kids and get togethers. And he wears a Tshirt with "I make cute babies" in the front. Only in America! I met my boyfriend 12 years after giving birth to his child. Via BBC again.
This sound…WOW! Mars Lander Captures Haunting Sound of Martian Winds. If I had a credit card conversion for every time I said how much I love the TwisterSifter site!
Since we got into sounds and above I had two links from BBC back to back…why not bring you another link sound! #innovativeTBB! This is also really cool and a lot more pleasurable than that creepy Mars sound you guys! Yellowstone Sound Library.
TBB is on fire today! This is a must click! Mesmerizing time-lapse footage of Earth as seen from the International Space Station. I said…MUST click! You are welcome. And turn up the sound and get high…this is not drug advice ok! Oh, and blow it up to take the whole screen of your monitor. Happy floating!
A former convict tells his story on Twitter. I LOVE inspiring stories like this!
Great personal finance read: 10 Things Investors Can Expect in 2019.
1. Your results in 2018 will impact how you feel about the markets in 2019.
2. Something will happen that doesn't make any sense at all. [Guaranteed!]
3. Since stocks fell hard at the end of 2018, it will feel more comforting to do something than nothing in 2019. [Choosing to do nothing is an act!]
4. There will be other people getting richer than you (or claiming to be getting richer than you).
5. Your asset allocation will likely have a bigger impact on your performance than your security selection.
6. The best investment you can make will likely be an increase in your savings rate. [Yes!]
7. Expect plenty of I told you so's.
8. There will be a stock, fund, strategy, or asset class that skyrockets that you wish you owned more of.
9. You won't be able to distinguish between luck and skill in anyone's investment results.
10. Diversification will make you feel silly.
Lebanon looks amazing! Overshadowed By The Syrian War, Lebanon's Beauty Is Revealed In 50 Breathtaking Photos.
And lets go to the capital of urban density Hong Kong! My Photo Series That Shows The True Side Of Living In Hong Kong.
Amazing visualization about debt. Visualizing the Snowball of Government Debt. Yeah, ten years of implosion in Greece and still at…182%, sad!
We now enter the infamous Blog Buzz section which is suited to more advanced hobbyists, you have been warned.
Mile Nerd continues his final posts. He recently posted a "Thank You Note".  Oh yeah—->The "growth" of technology has totally changed the way people communicate. And Travel Summary gets a nice plug too. And yes guys you two should meet. Many things MN states about connecting online are so true. And he doesn't even have a comment section! Before you get scared, I have no intentions to trash my comment section of my blog, no way! But it is amazing how people can feel like they know someone they read about for years and never actually met. One of the most wonderful things about blogging is really connecting with readers in person. Really! And thank you for enriching my life and I hope I enrich yours. By never wavering from the blog mission to Educate. Entertain. Inspire!
All blogs evolve. As life evolves. Same thing. And looks like Mile Nerd will evolve to…Nerdville.
And just in, I had to stop drinking my coffee by the window looking at my beautiful back yard early in the morning today, to bring you this final post it appears from Mile Nerd: "It's That Time". With some plans about the future. First, the website will stay up and there will be one post per month, no more daily deals. Second, the Best Credit Cards page will live on…which is great! Third, Nerdville is starting to take shape with your input. Maybe I 'll see ya there. I still think the BEST post ever there was the Partition post! Maybe I do a personal post like this one day…
Milenomics with a great post with advice no credit card selling blogger dares to do! Why You Should [Almost] Never Apply For an Amex Card Using Someone Else's Link. Imagine if the other banks did that too. And imagine the same pimping bloggers will continue to screw their readers by keeping them in the dark by pumping the crappy affiliate offer. I learned something new in this post. I did not realize that the Amex Hilton Business credit card can have the best referral offers. So, let me refer you to Amex cards please!
The Lazy Traveler with yet another great list of bargain Marriott awards! My Curated List of the Best Cheap Categories Marriott Hotels in Asia.
Very interesting personnel move. Spencer Howard, who has developed an expertise on all things awards, and has been writing for One Mile at a Time, has now moved on to go to God Save The Points. For some reason, every time I hear GSTP…I think of the Sex Pistols tune "God Save The Queen"! Nobody left a place of employment if they were super happy to work there #fact. I always wanted to find someone to write about…awards! Every blog out there blogs about how to earn miles and points. Not many (any?) does a good job explaining how to burn them. I am not sure the pic holding a CSP with the caption "Attention please: From here forth, all articles will feature a cover image along these lines" is funny or a warning of what is to come. Hey, I am sure Spencer will not be working for free 😉
When you are so greedy and just can't help yourself selling the same credit cards in one post…twenty six times! Why do people read blogs when they are just being sold to so indiscriminately like this is beyond me! And don't get me started about blogs that link to them! Maybe Spencer was influenced to jump ship by some weird dude who likes to rant in his blog? 😉
Travel Summary in the travel hacking post at the beginning of this Buzz post made a few remarks that I should single out for their Buzzy effects 🙂
Of course bloggers always post these deals on their blog, but they're often late to the deal, sometimes hilariously so (like TPG). [LOL]

Just remember, nearly everyone is trying to sell you something. If you either don't care or want to give a commission to that person/website, go right ahead and click on their links. Otherwise, remember that pretty much every website and entity I mentioned above is there to make money off of your clicks.
That's why nearly every blog also wants to post about those mistake fares. Part of it is informing readers. The other part is they want you to use their orbitz link, their hotels.com link, or their marriott.com link. It's why websites like Secret Flying just copy from other people. They have a good name, post regularly, and have a big following. [I don't have all these links, sad! Secret Flying has made into the Blogs I Ignore list, so avoid it. STAND UP!]

That's why it's best to go to the source. Alas, even Flyertalk replaces links with their own affiliate links now (just like slickdeals and other deal sites). Why is all this worth mentioning? Because usually if they're getting a commission, you're losing out on something. Not always – there really are some good, honest bloggers out there. But usually you're losing.
Always go to a website like Cashback Monitor before buying something. You'll be surprised to find all kinds of travel websites appear, where you'll be able to earn cash back or extra points for flights or hotels. Even Cashback Monitor has affiliate/referral links, so be mindful. But again, affiliate links are not always bad in my opinion. As long as you're informed, you're good to go.
And I leave you with this…Help me!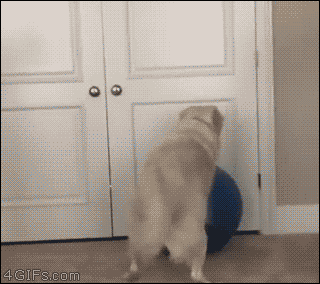 TBB
travelbloggerbuzz@gmail.com
Follow TBB on Twitter @FlyerTalkerinA2.
You can subscribe to TBB below, winners only!
Opinions expressed here are author's alone, not those of any bank, credit card issuer, hotel, airline, or other entity. This content has not been reviewed, approved or otherwise endorsed by any of the entities included within the post.