We bring you some airlines' generous stopover rules, target some cheap Spain Marriotts, Osama bin Laden's mother speaks finally, a great Armenia Guide, all the official vehicles of world leaders, a warning about ants allergy, visit the biggest event in all 50 states, get you to sign up for several Hilton promos, get you reviews of a Hyatt Centric and Hilton Canopy hotels and more freeeee!
TBB Blog Mission: To Educate. Entertain. Inspire. In That Order!
More from Lazy Traveler: PART 5: Marriott Cheap Category Hotels in Spain.
Since we are into Spain, here is a review of this Hyatt Centric brand in Madrid. Since we are into reviewing newish tiny hotel brands, here is a review of the Hilton Canopy Reykjavik.
The stopover rules from some airlines. For reader John. Who promised to rock my Amazon link like it is…1999 🙂
A bunch of Hilton promos you can sign up to. For that Lufthansa miles promo, you need to enter your membership number in your Hilton profile and make it your preferred airline for it to work.
I think this is a good list: These are the 10 most hated people on a plane. Now watch how some staffer at TPG discovers this and makes a post about it, smh.
This looks pretty cool actually: A 'Shipwreck' Hotel Has Opened on Namibia's Skeleton Coast.
The Biggest Event in all 50 States. Wow, I had no idea that the Detroit Jazz Festival was the biggest event in Michigan!
The more the merrier I guess! Canadian budget airline Swoop announces 7 US routes. Is it just me or…is it that the budget airlines are still kicking butt out there all over the globe or what?
Nothing shocking revealed but still…it is news to see her speak for the first time: My son, Osama: the al-Qaida leader's mother speaks for the first time.
The French recently banned cell phones from elementary schools. I think they are up to something! And it will be all for the better for the kids! Look up from your screen.
Children learn best when their bodies are engaged in the living world. We must resist the ideology of screen-based learning
These are awesome! Do it to one of your coworkers! The Top 10 Tech Pranks.
These Wells Fargo guys…Just when you thought you have heard the worst about them. "Keep Quiet". The press is not the enemy, great investigative work, thank them!
Great post, must read if you visit Armenia! 25 Places to Visit in Armenia – Historical Sights, Natural Wonders, and More!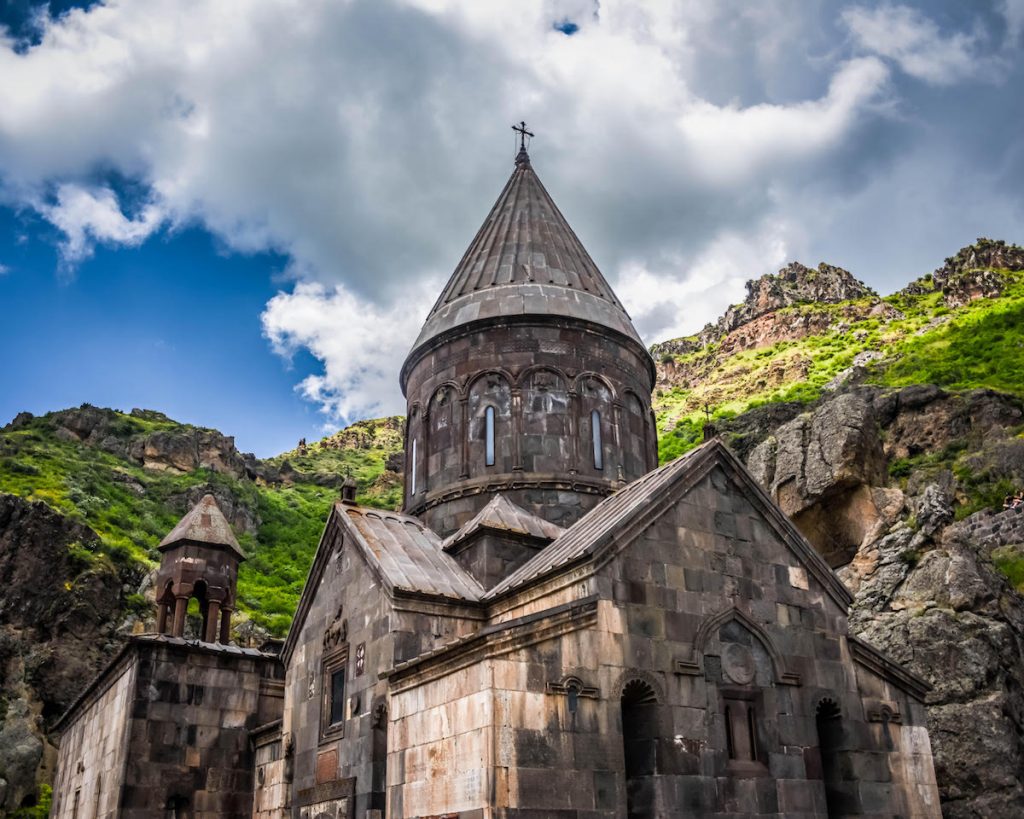 Well, this just looks cool! Alex Chinneck Unzips a Condemned Building in the Style of a Retro Shirt
"Hey TBB, you have the best links". If I had a cc click for every time I heard that. On top of the affiliate scam emails I get every day #dreaming…So, here is another one: The Official and Ceremonial Vehicles of World Leaders. Check out Uruguay lol.
Must read if you are into credit card churning. It is rough out there for us…much more so for blogs selling credit cards masquerading as travel bloggers. I expect more to give up like Rene and Mommy Points and…who is going to be next?
In 2015-2017, we applied for 39 cards (between Justine, me, and my business) and were denied twice, whereas in 2018, we've applied for eight cards and been denied thrice.
I have always claimed that the US President is mentally sick. Among other things. It is frankly beyond embarrassing…
I can not believe I ran 16 miles non stop this weekend. And thinking more about running a Marathon but still do not see it happening…
Drew's wife visits some waterfalls in Mexico and has an allergic reaction to…ants. Ants????? Well, I have a severe allergy to shrimp so there you go.
And I leave you with this…Love this gif! Watch the ending, you are #1 Granny! You you you!
TBB
travelbloggerbuzz@gmail.com
Follow TBB on Twitter @FlyerTalkerinA2 and now on Instagram.
You can subscribe to TBB below, winners only!
Opinions expressed here are author's alone, not those of any bank, credit card issuer, hotel, airline, or other entity. This content has not been reviewed, approved or otherwise endorsed by any of the entities included within the post.