This is the first part of my Iran Trip – I bring you the travel hacking totals and reviews of Turkish Airlines flights to Tehran along with an Istanbul Business Lounge Stop.
In October of 2016 I traveled to Iran. Why Iran? Why not! I wanted to go to a different place and as Iran is opening up I thought it may be a great opportunity to do it before the US elections in November of 2016 as I was afraid Trump may win and then it would be much harder to travel to this country. Needless to say, I was proven right in my fears!
I joined the Yomadic tour and I highly recommend it if you are looking for a different travel experience. I am no fan of tours where you are led like sheep. But this one was small enough (more on this later) and never felt like you were led like sheep. When you travel to places like this, out of the mainstream, local knowledge becomes invaluable. And the local guide and driver were incredible.
Since travel hacking is what I do best, here are the specifics how I managed to fly to/from Iran:
80,000 United miles for Business Class flights  Detroit DTW to Chicago ORD on United, Chicago ORD to Istanbul IST to Tehran IKA on Turkish Airlines
70,000 American Airlines miles for Business Class flights Shiraz, Iran SYZ to Doha, Qatar DOH to Birmingham, England BHM on Qatar Airways, Birmingham to New York JFK , New York LGA to Detroit DTW on American Airlines
The cost of the tour was about $2,000. It included all hotels, transportation and breakfast/lunches. 11 nights, 12 days. Cost of required travel insurance policy was through Allianz was $130. Cost of everything in Iran is very low, not much was spent out of pocket.
I used my Greek passport to enter Iran getting visa on arrival. This is an important point, more on this later.
The trip started on a beautiful day at the Detroit airport. First stop, taking advantage of the Business class tickets, was at the Lufthansa Airlines Business Class lounge.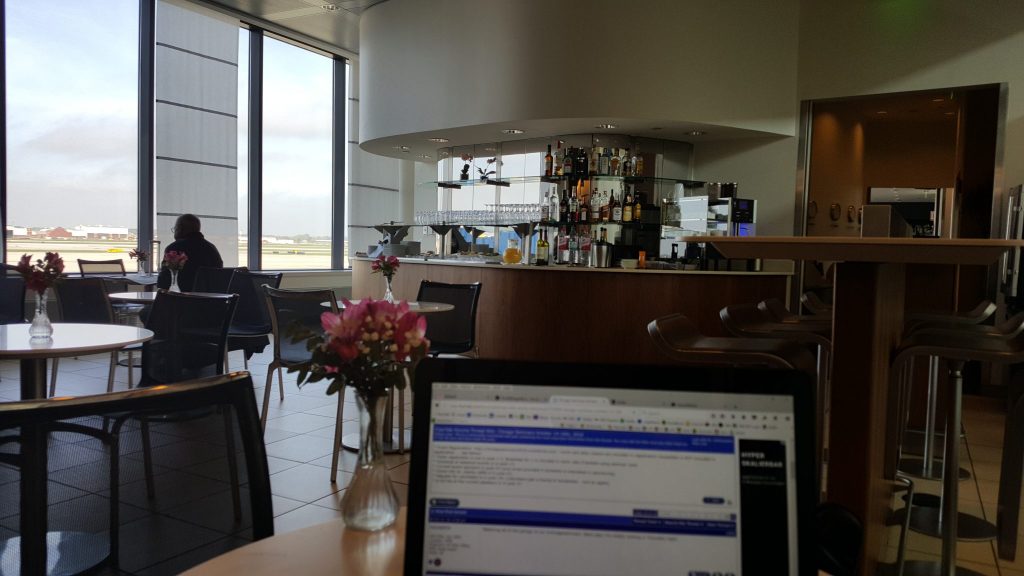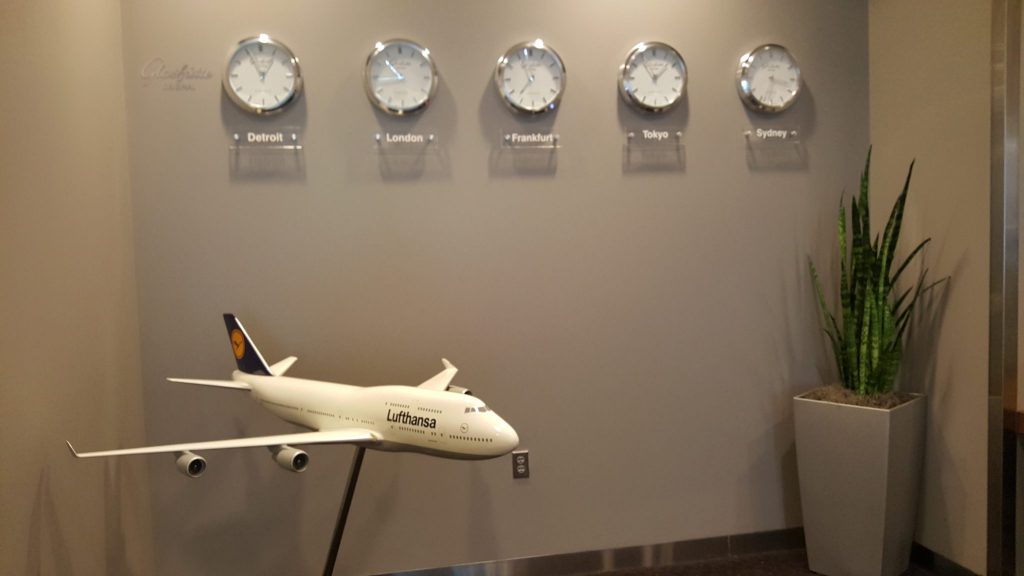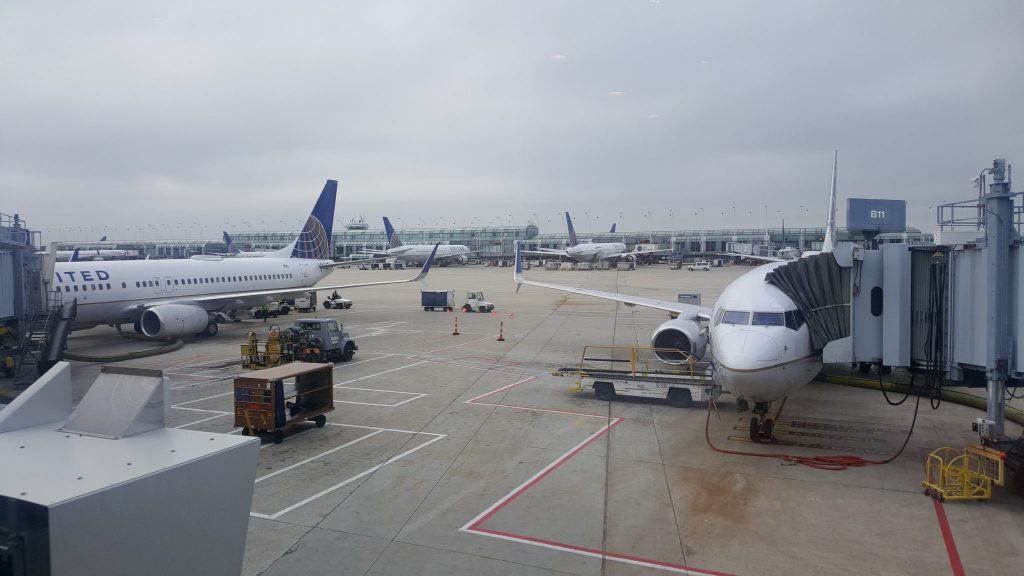 The flight to Chicago's O'Hare airport was very short and non eventful. I was told I had to try the food at Tortas Frontera. The sandwich was really good, excellent by airport food standards.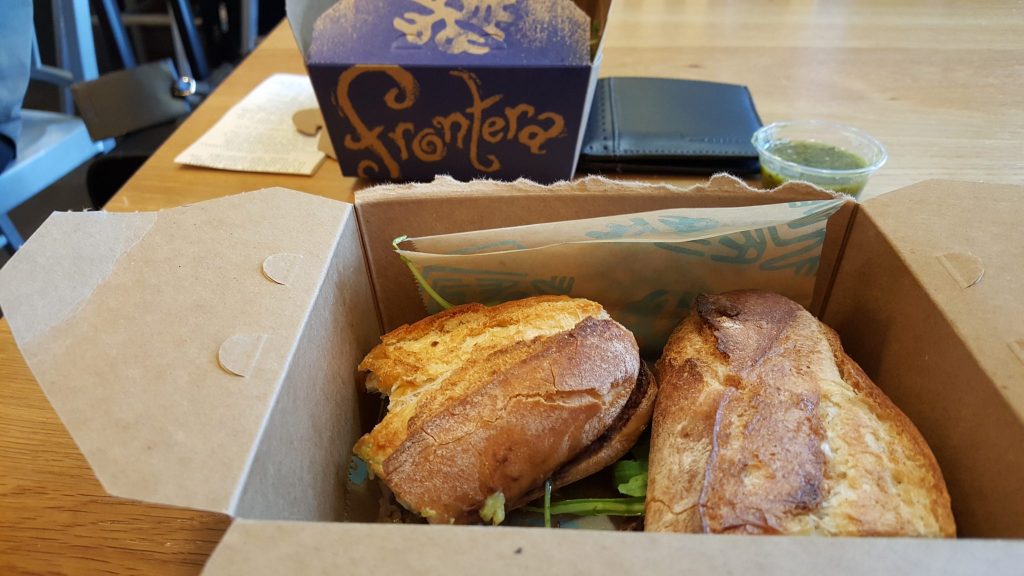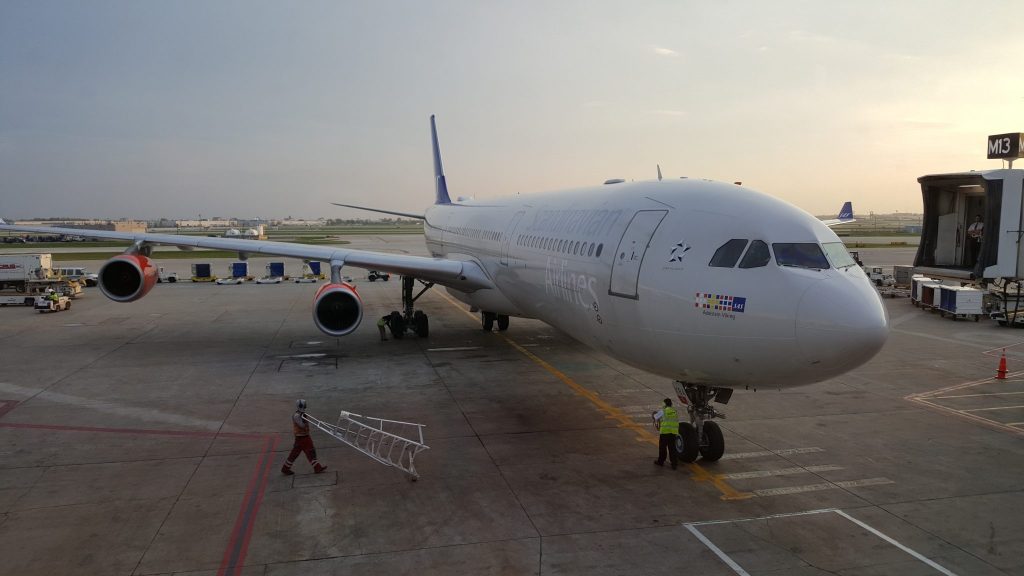 I spent some time lounge surfing in the O'Hare airport and I ended up in the Air France KLM lounge. Lounge is decent, very modern look and food was okay.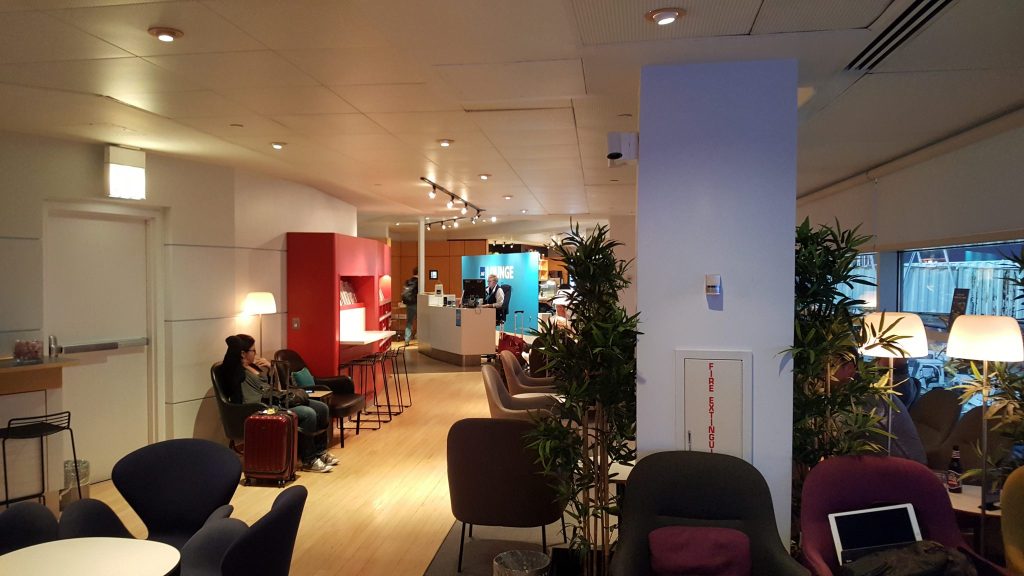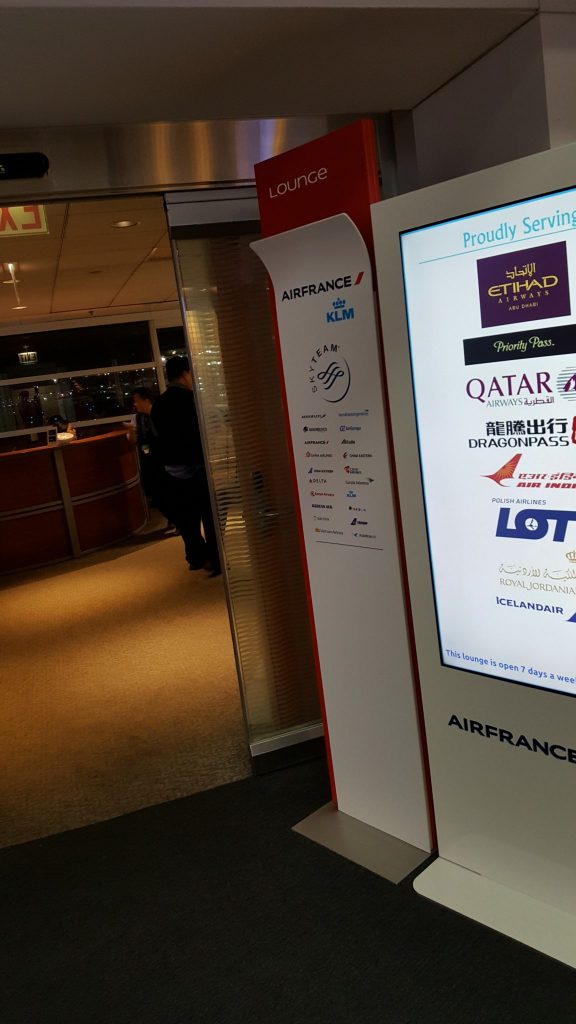 I had picked my 2B seat some time ago in the Boeing 777 a while ago. I was ready to experience Turkish Airlines Business Class flying over the Atlantic! 10 hours and 45 minutes long flight, let's do this!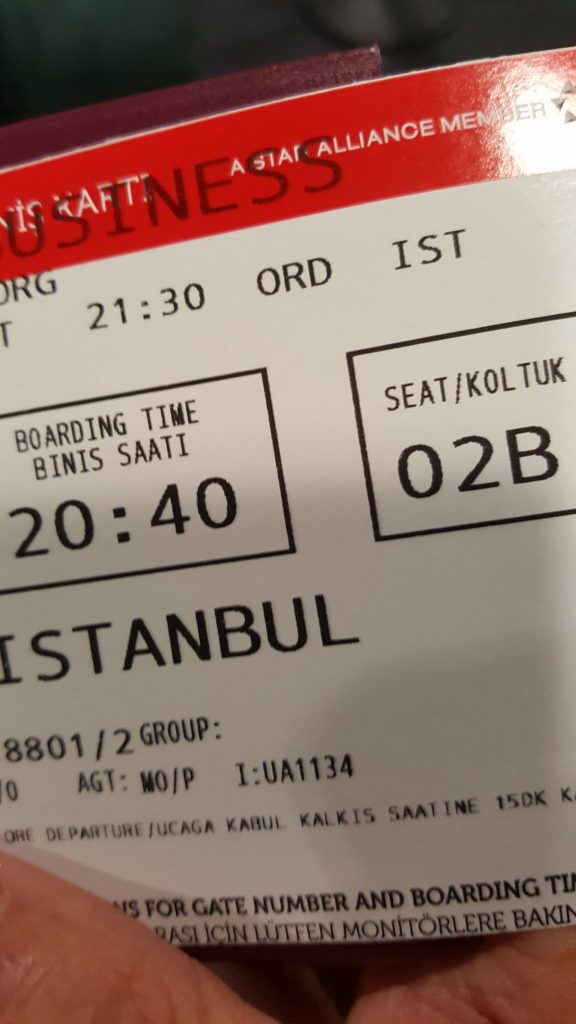 Initial impressions were excellent. The Business Class cabin looked very spacious and comfortable.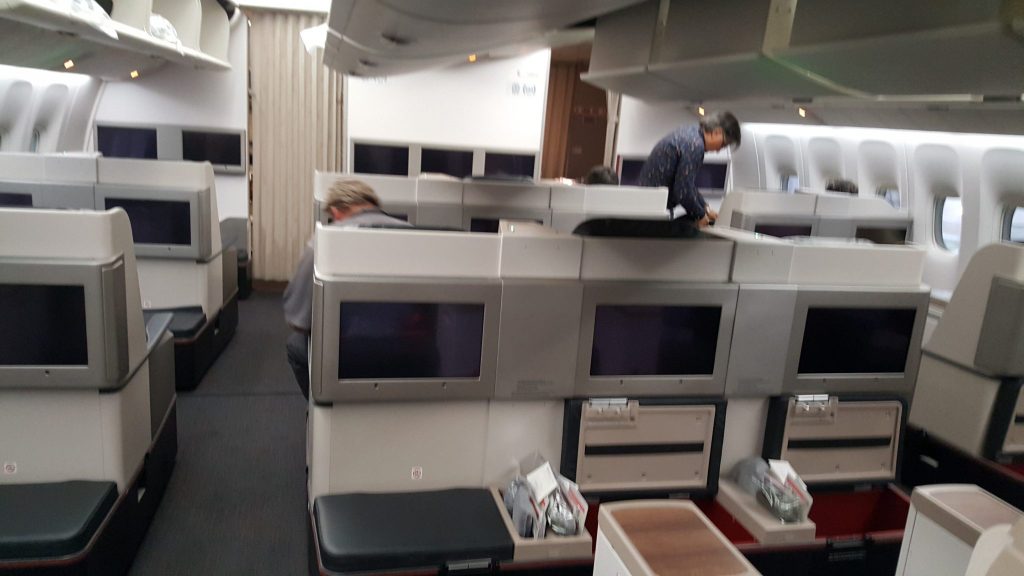 The seat looked and felt very good, I was in for a smooth ride!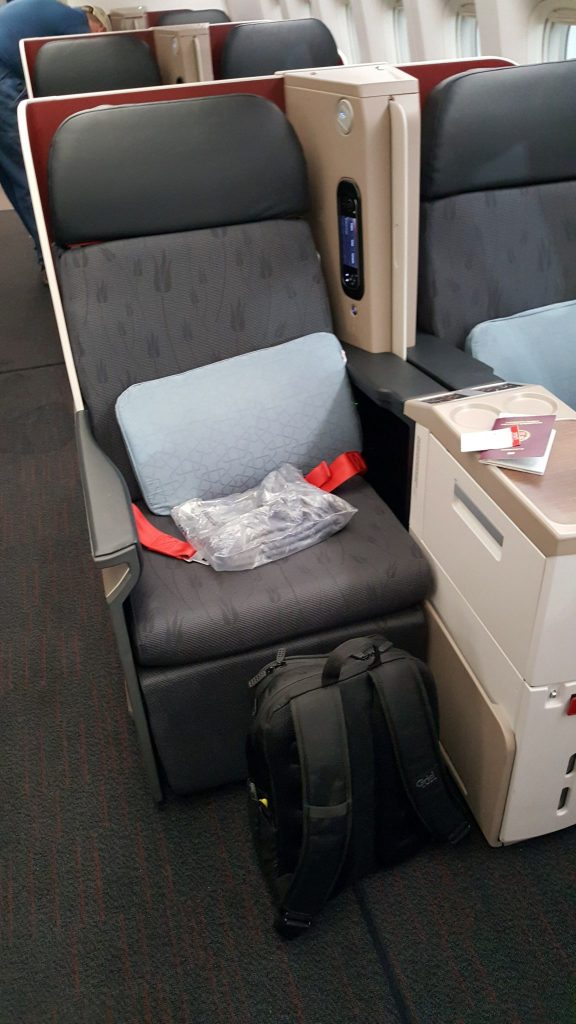 When I fly like this, I get this strong urge to try…everything! Probably not good to keep my sexy physique but phuck it, this does not happen very often!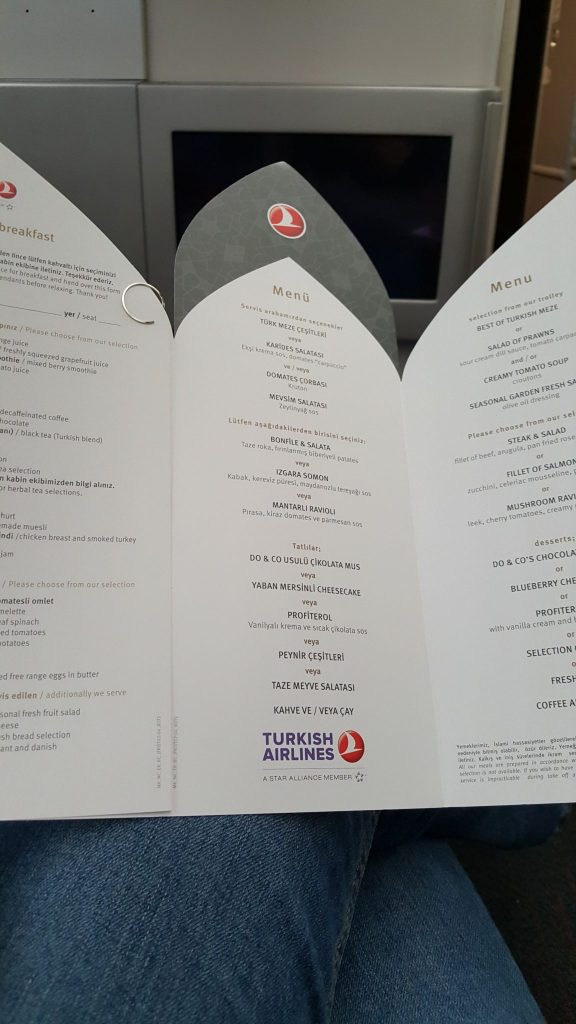 Yes, it is true, the food quality in Turkish Airlines is great!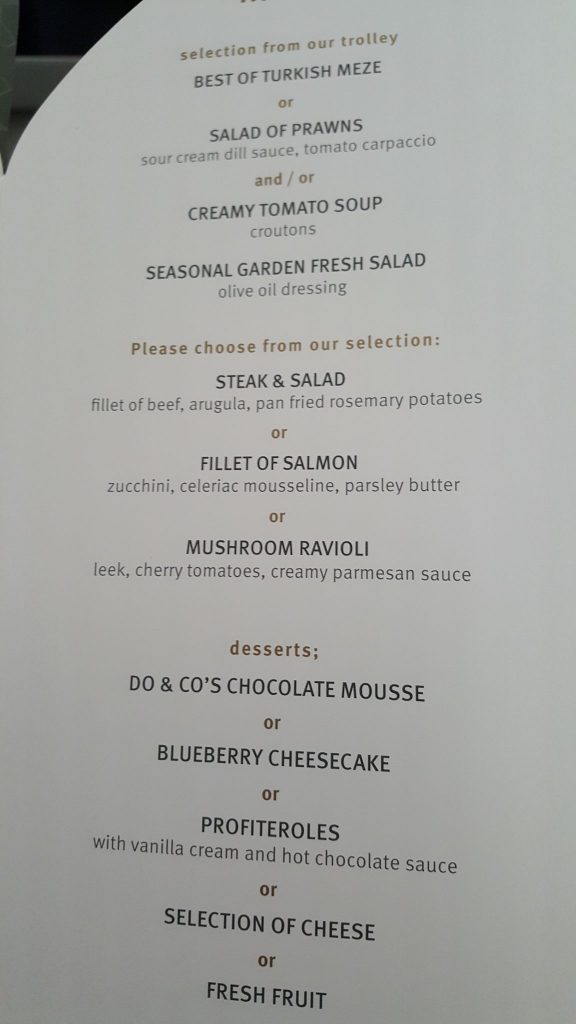 Great selection of wines too, it helped me sleep better having a few glasses with my dinner.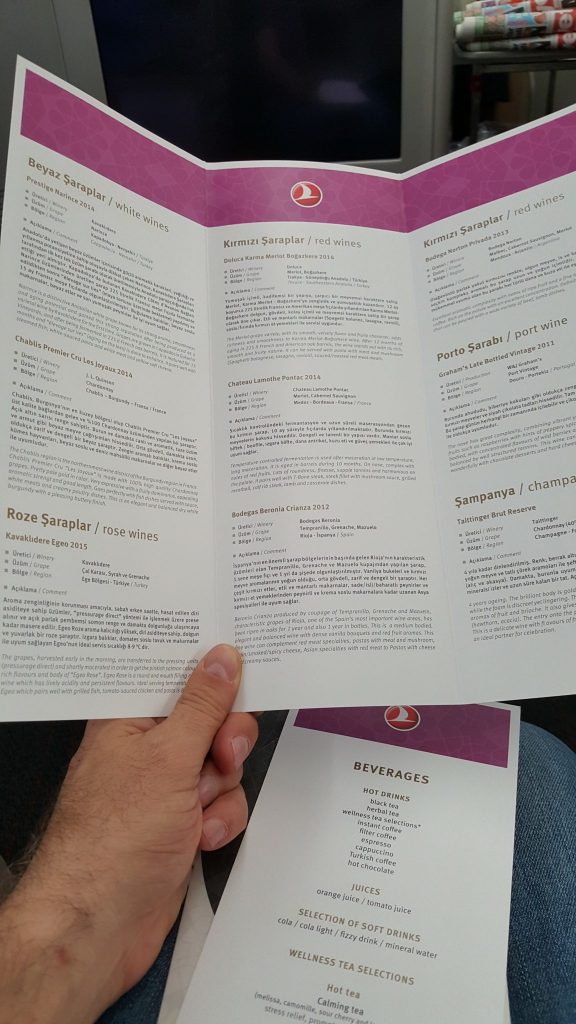 Amenity kits, head phones, selection of entertainment…great value!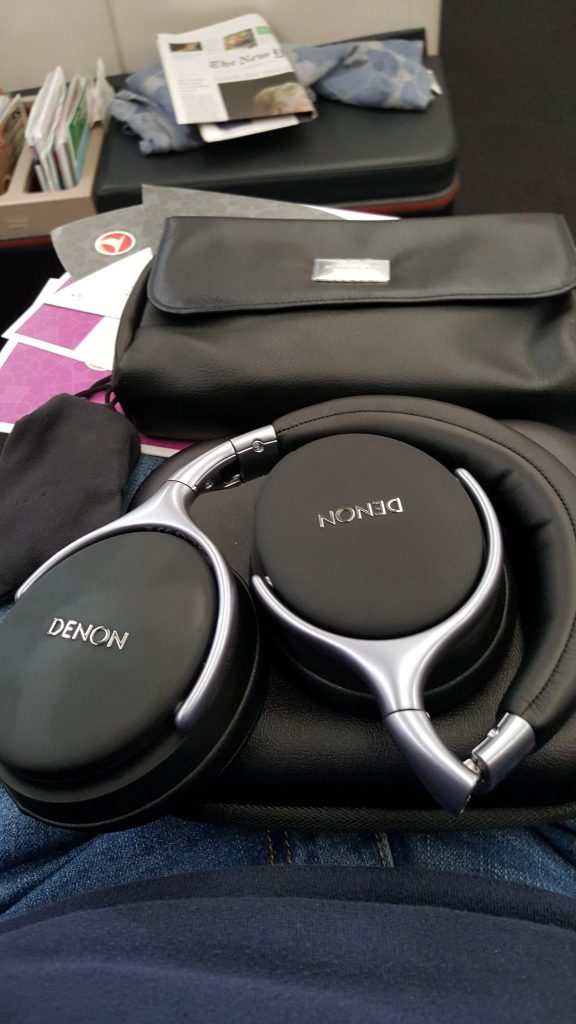 My kind of pre-departure drink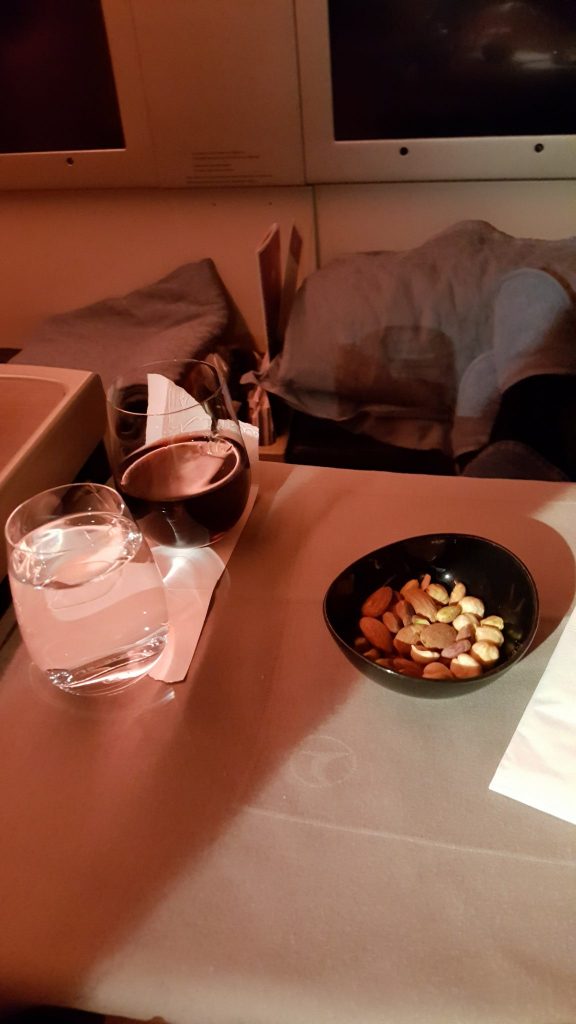 Like I said, the food is fantastic!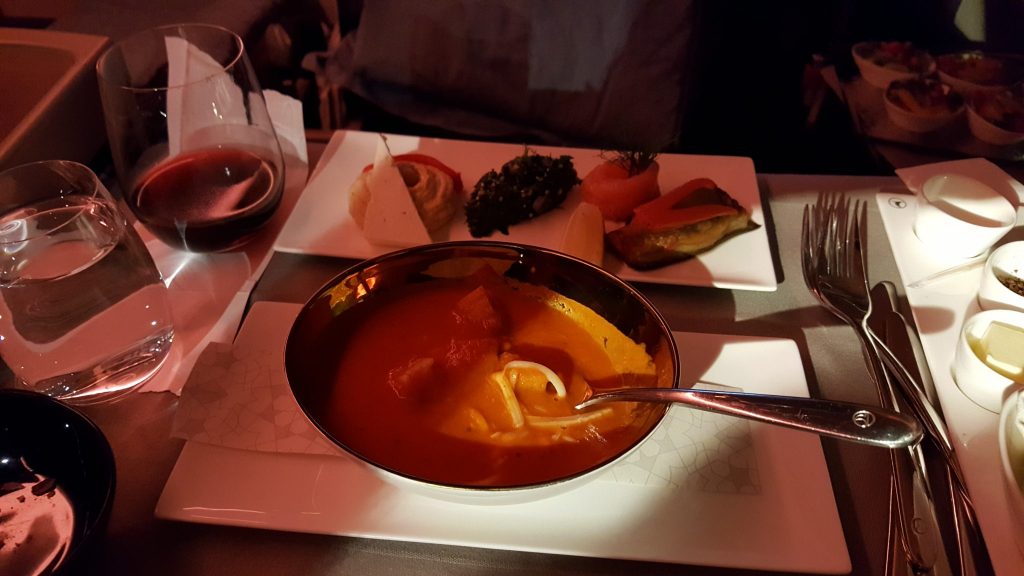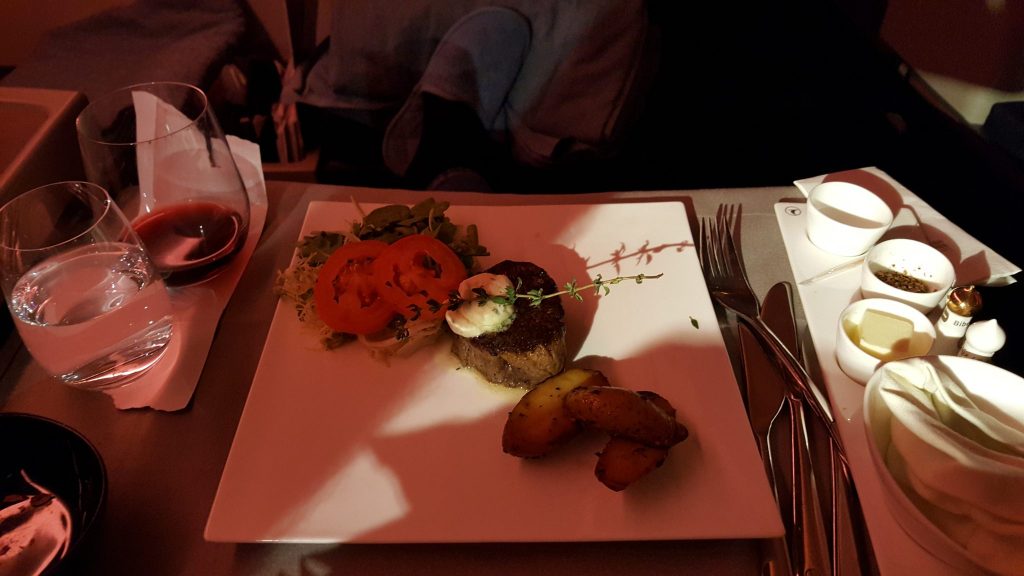 Slept like a baby and then it was time for breakfast!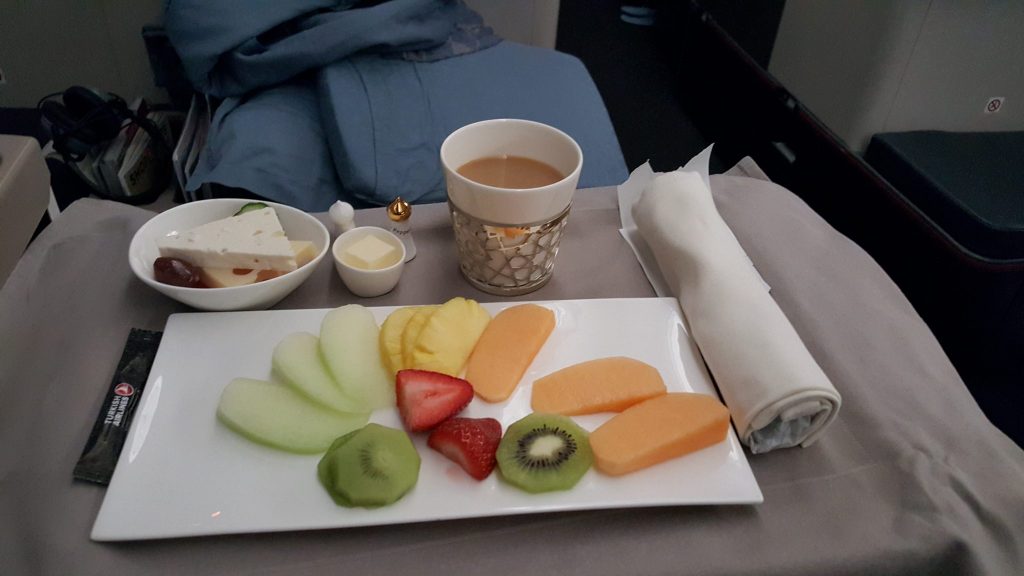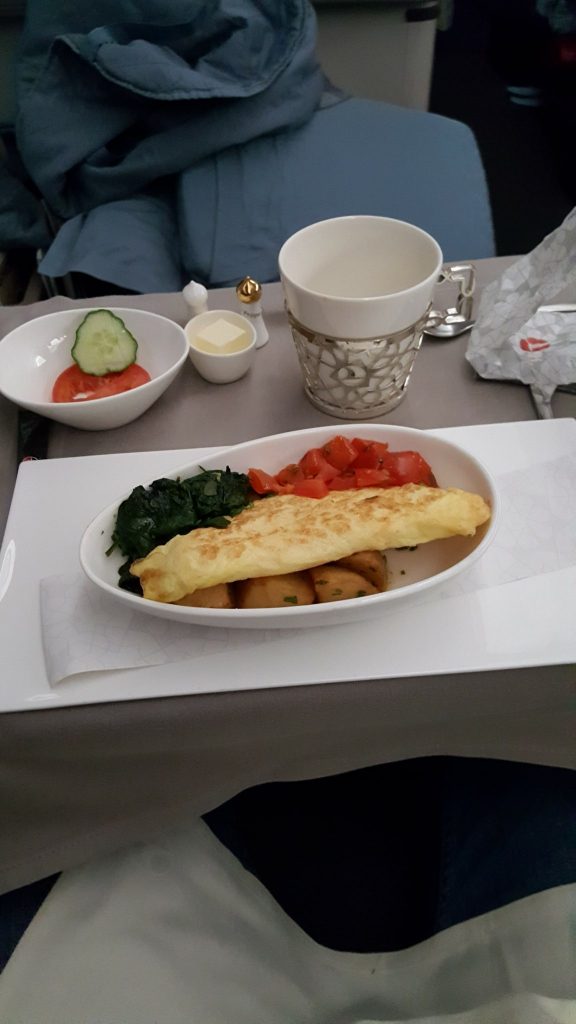 You can stretch all you want, thank you Chase Bank (for the miles) 🙂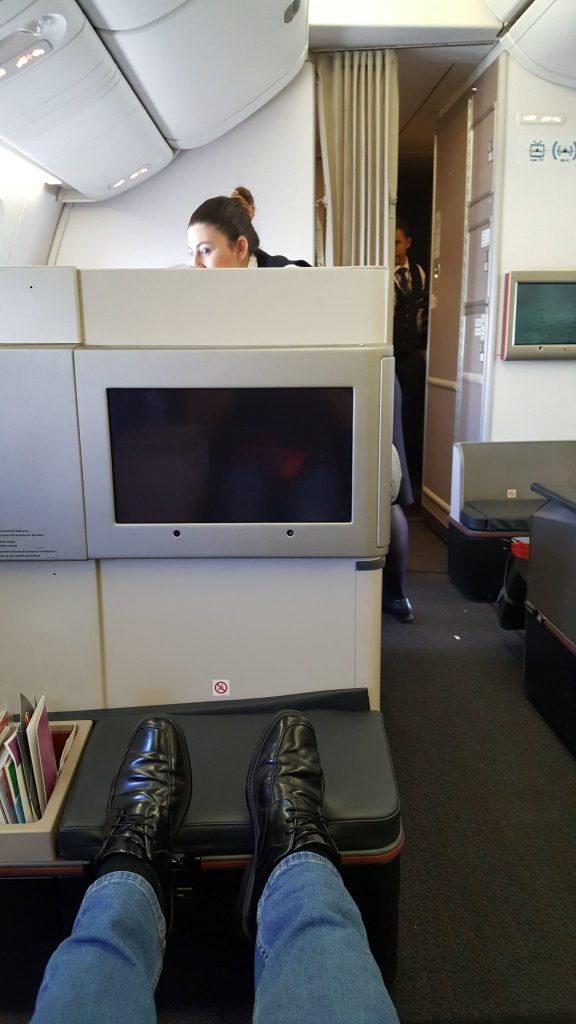 One small negative is…you are very close to the person next to you…
Hello Istanbul, we meet again!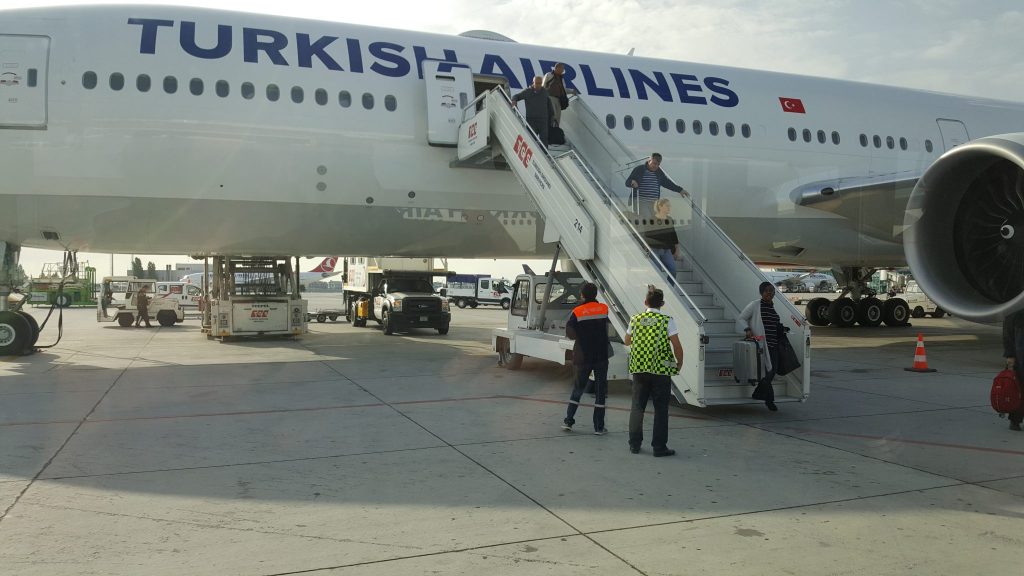 I booked an Istanbul layover lasting 9 hours on purpose so I can finally experience the famous Turkish Airlines Business Lounge. It is hard to believe I had never visited this one yet. It has been awarded "Best Business Lounge" awards many times…It is not that easy to find and this airport is so busy, chaotic at times.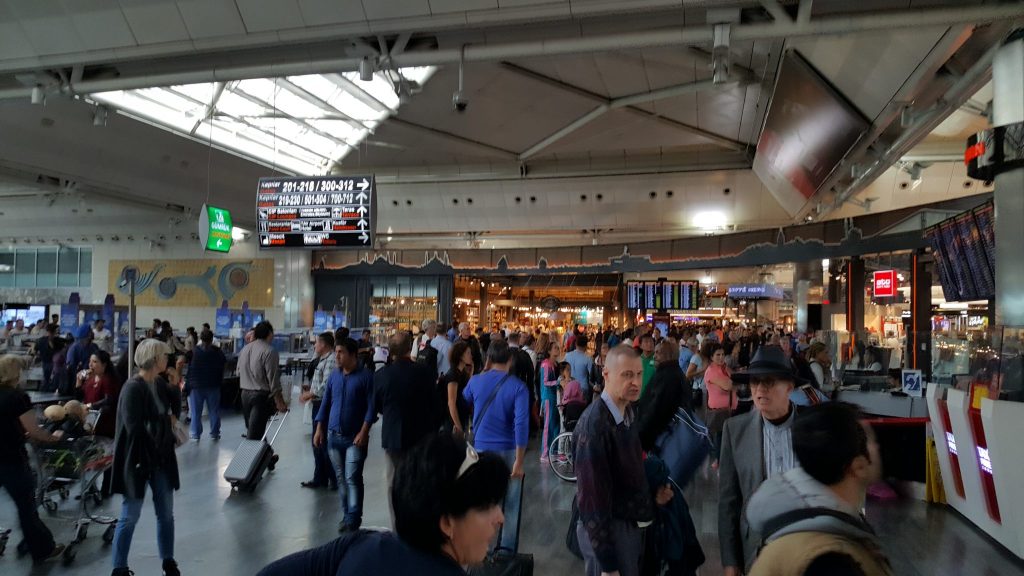 And then there it was. About to enter the gates of heaven…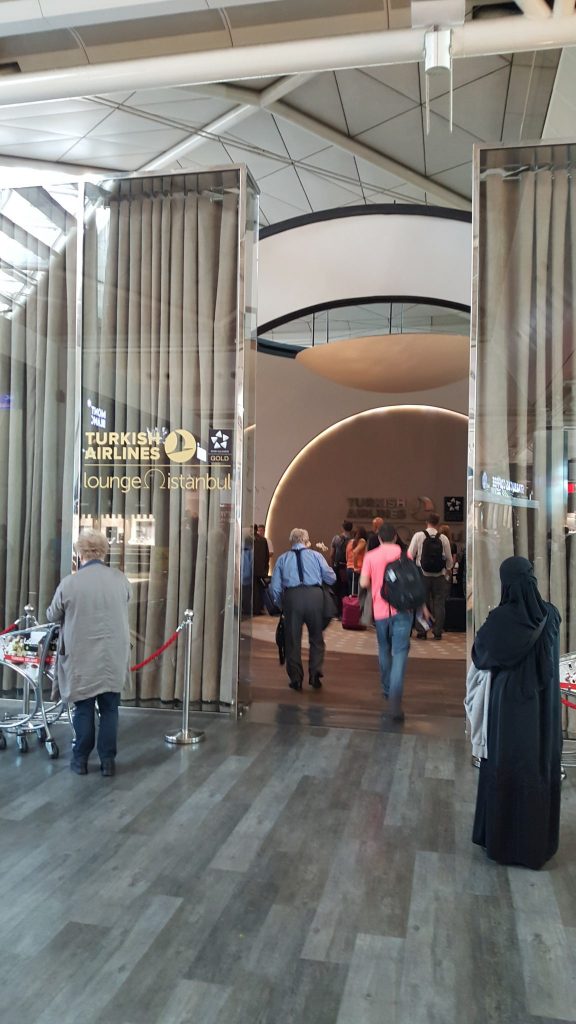 This lounge is huge! I took a wonderful shower and spent my time eating everything in sight. You will NOT go hungry here, I guarantee it. Actually, I did not think the food was as spectacular as I had expected. With so many people crammed into the lounge, it is pretty difficult of the staff to keep the food at high standards.
There is a small movie theater to relax with popcorn, I watched Leonard Cohen in concert. Who had recently died, so sad!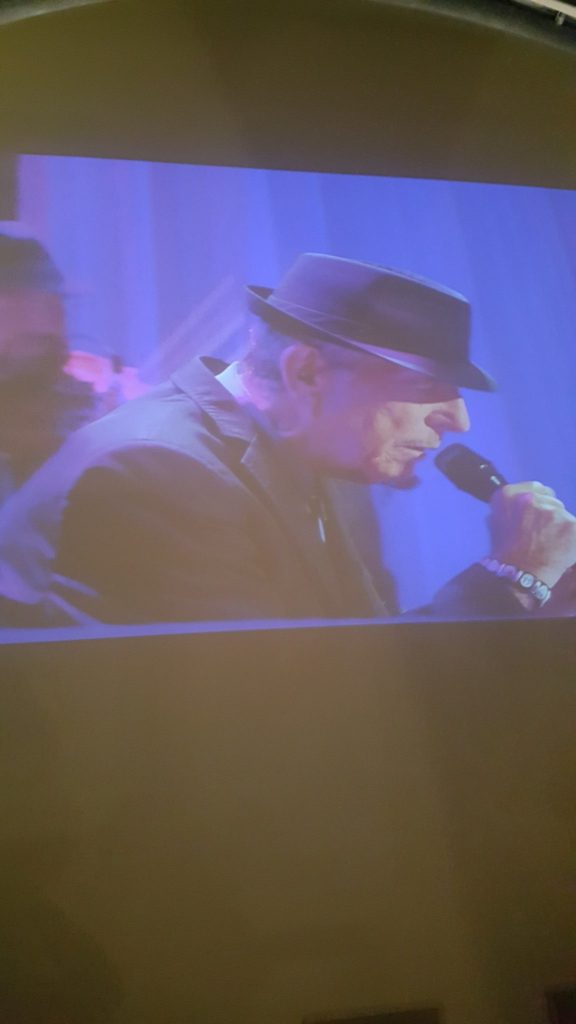 I had landed close to 5 pm and my flight to Tehran was scheduled to depart at 1.20 am. All flights to Tehran are at ridiculously inconvenient times. Same with flights out of Iran as well, not sure what's up with that…My boarding pass to arrive at Tehran Imam Khomeini International Airport in my hands. A bit surreal in a way but I must admit everything resembled another normal international flight…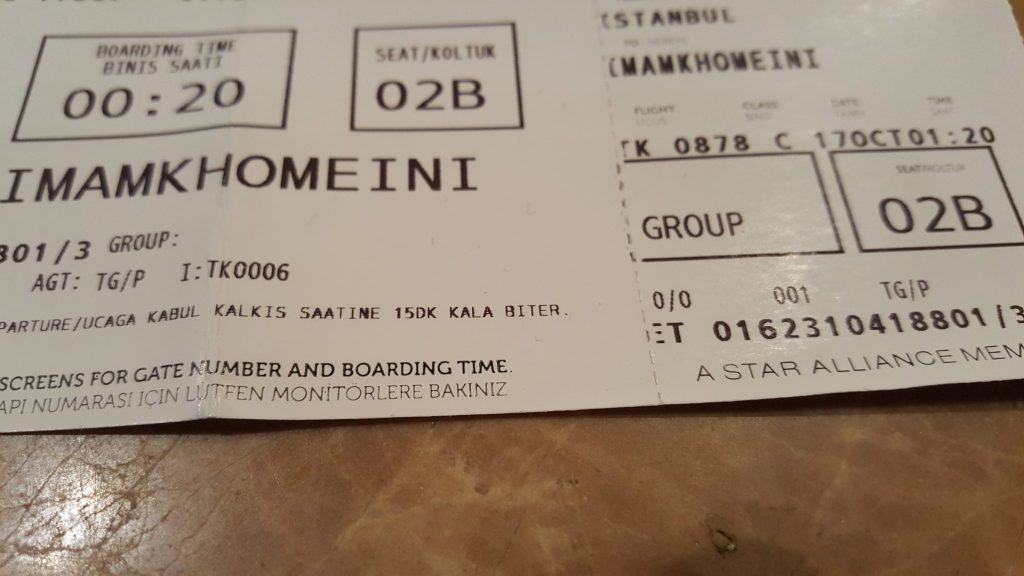 Oh yeah, my world is about to be widened all right…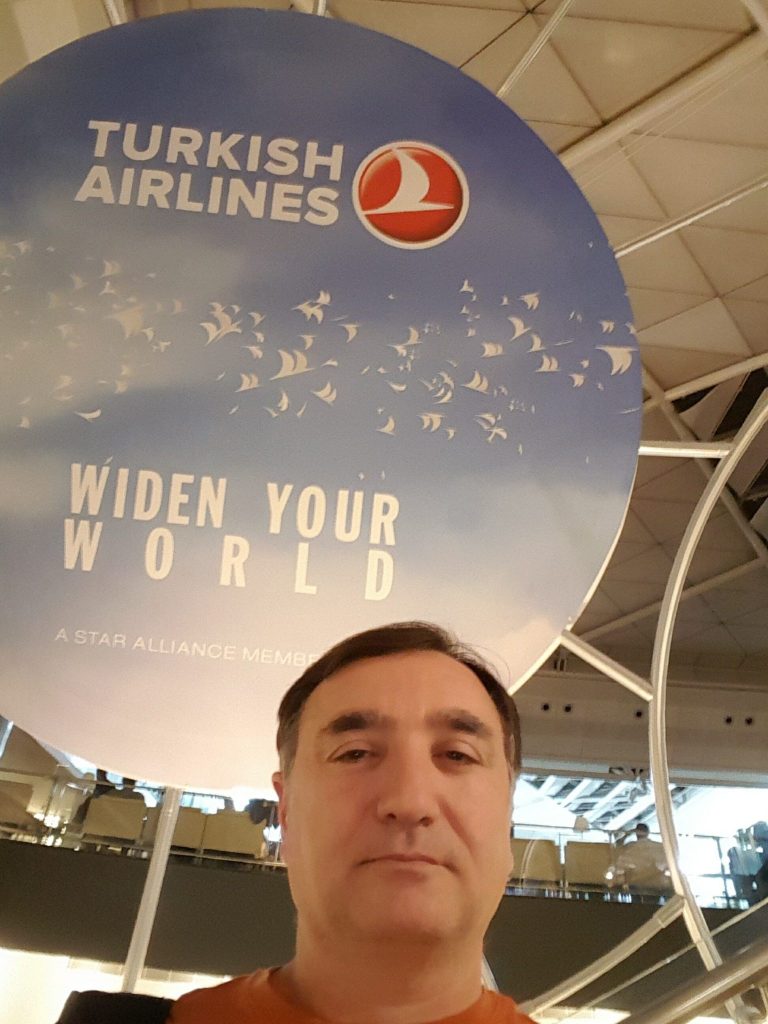 I got to admit, Turkish Airlines knows how to run Business Class flights. Most seats were empty, it was me, another couple and a dude from Skopje who visits frequently and loves it.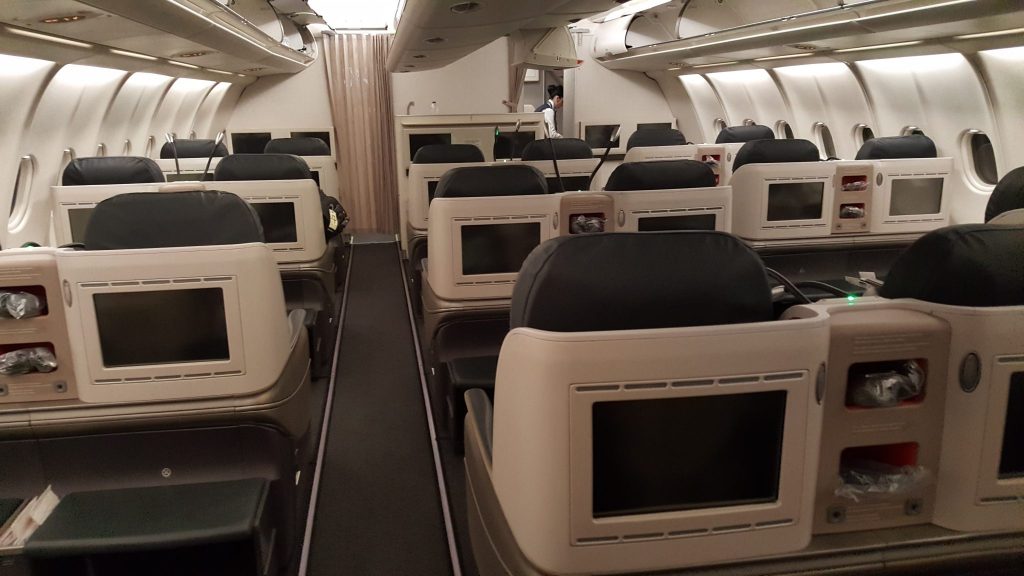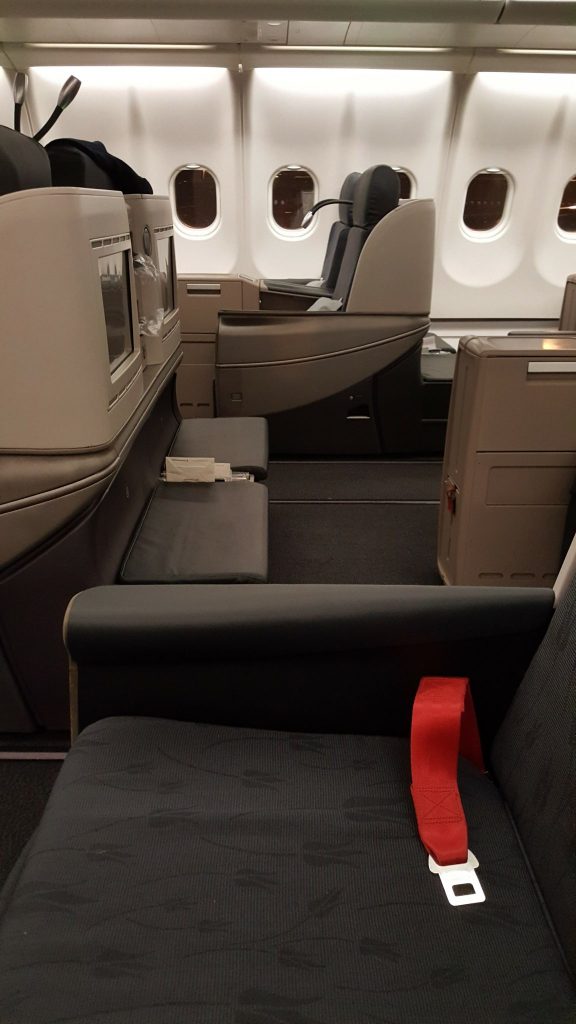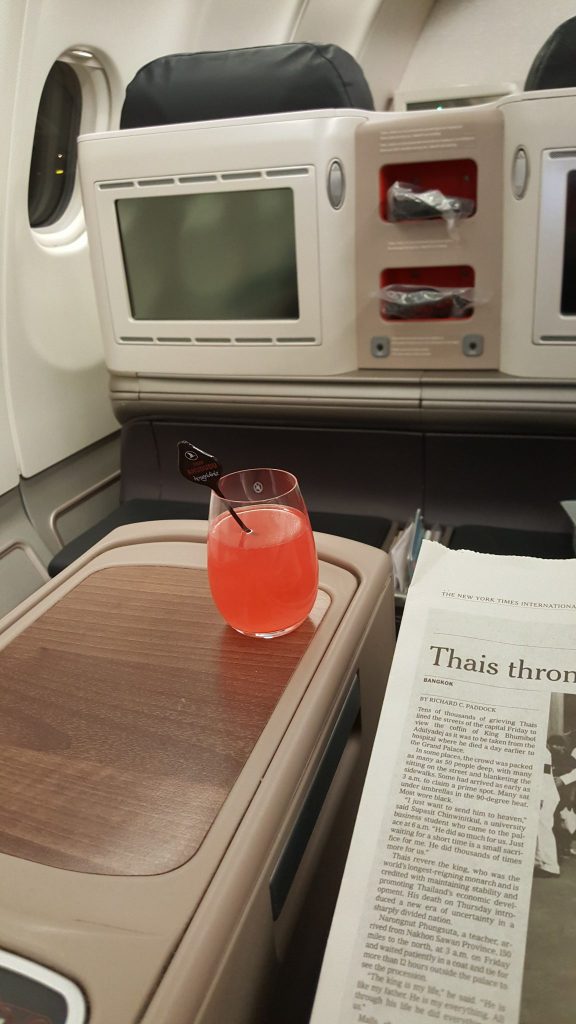 I could not hold back again, I got a problem!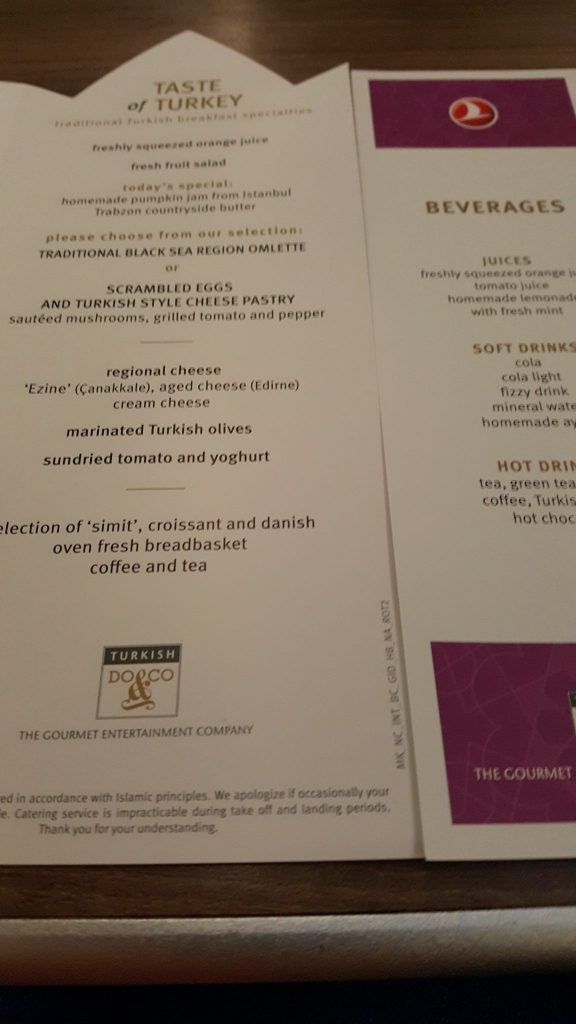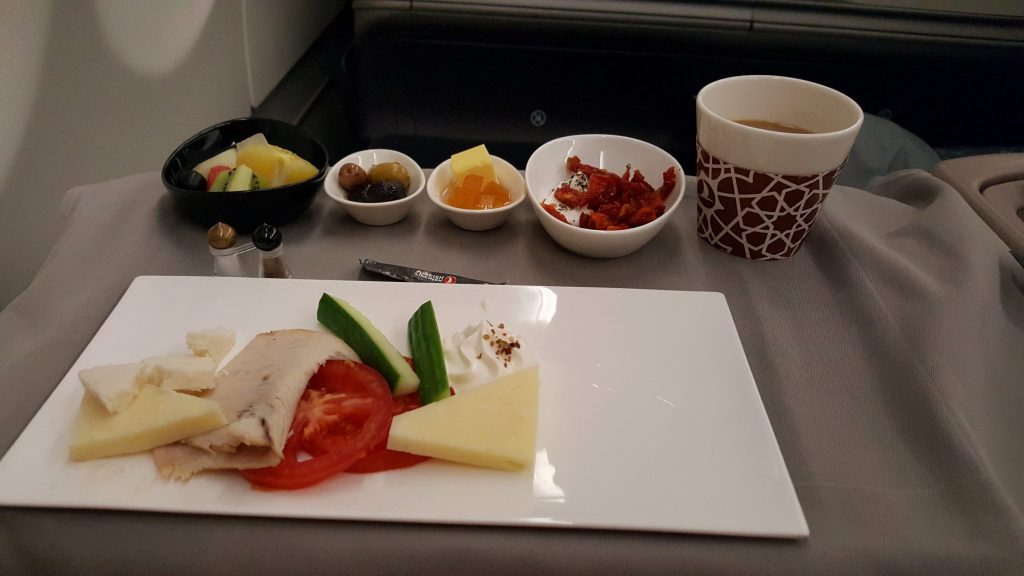 This omelet was amazing…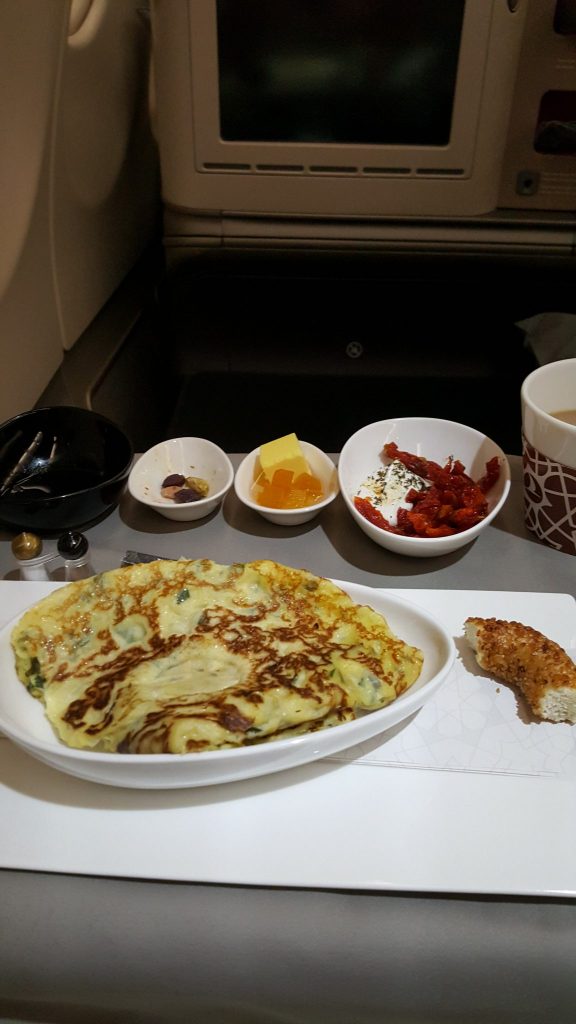 Tehran from above at night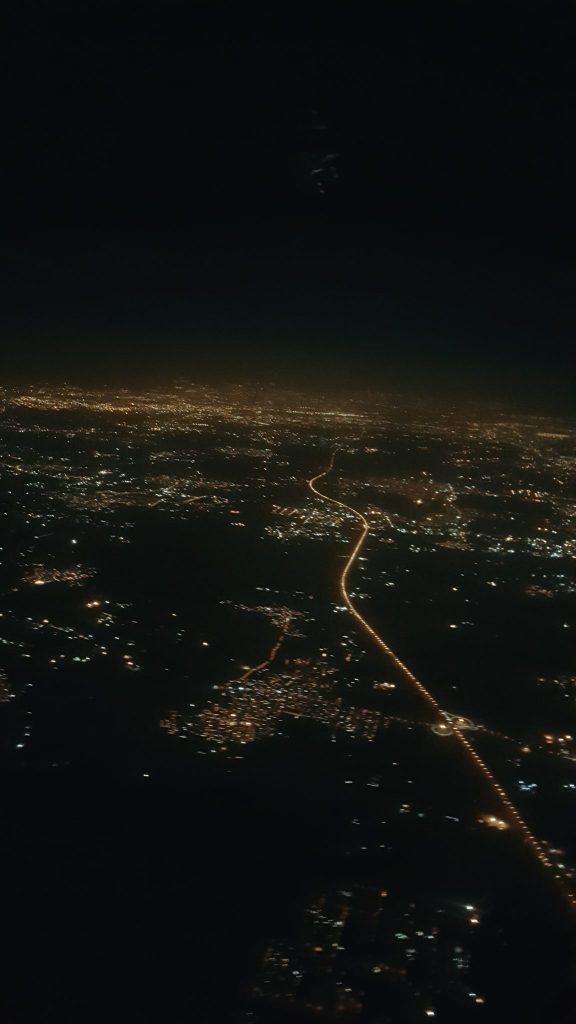 Check out my updated blog lists: Blogs I Love, Blogs I Like, Blogs To Ignore
TBB
travelbloggerbuzz@gmail.com
Follow TBB on Twitter @FlyerTalkerinA2
You can subscribe to TBB below, winners only!
Opinions expressed here are author's alone, not those of any bank, credit card issuer, hotel, airline, or other entity. This content has not been reviewed, approved or otherwise endorsed by any of the entities included within the post.