We bring you the details of the new stimulus package just passed, the awesome Chase Freedom cards 5x on groceries, learn about extreme travel, the new Covid strain, a comprehensive state retirement guide, travel to Russia and Singapore, do two weeks in South Korea quarantine, the best Covid-19 coverage, we laugh at Wall Street forecasters, learn about Mormons and lots of great stuff as always!
TBB Blog Mission: To Educate. Entertain. Inspire. In That Order!
Support TBB by applying for CREDIT CARDS or visiting our

LINKS

or Donate

You like my blog? Send a link to someone please!
BLOG HOUSEKEEPING: I will be publishing posts here at least twice weekly, possibly more through the holidays as I do every year bringing you annual lists and more. So, the tradition will continue, keep clicking! And my daughter has agreed to write a post, coming some time in the near future.
This goes out to subscribers via email the day it is posted at 8 am. After that I may add something new in the body of the post and I indicate it like this: Update.
If you are not into the frequent flyer miles/points game please feel free to skip the MILES & POINTS and most of the BLOG BUZZ section.
Stay positive, test negative!
TOP PICKS
Top picks are not excerpted at all. I recommend you find time to read every word!
This totally shocked me, wtf is wrong with people with so many dying smh. I feel so defeated sometimes with so much buffoonery surrounding us all…
Texas Wedding Photographers Have Seen Some S#!+
This passed last night so here are the main highlights…
New coronavirus relief bill includes $600 stimulus checks, $300 in enhanced unemployment benefits
MILES & POINTS
HOT CREDIT CARD OFFERS: 75k Chase Ink Cash, 75k Chase Ink Unlimited, 70k Chase United Explorer, 100k Chase Ink Business Preferred, 60k Chase Sapphire Preferred, up to 80k for all three personal Southwest cards, 60k Citi Premier, 65k AA CitiBusiness Platinum Select, 50k AA Citi Platinum Select, 20k Chase Freedom Flex & Chase Freedom Unlimited, 60k AMEX Gold, 50k Chase World of Hyatt, 130k AMEX Hilton Business & Hilton Surpass, $300 AMEX Blue Cash Preferred, $300 AMEX Blue Cash Everyday, 140k IHG Rewards Club Premier, 100k IHG Rewards Club Traveler, 100k AMEX Marriott Business, 125k AMEX Marriott Bonvoy Brilliant. Please use my Affiliate links.

If you do not see a credit card with my affiliate links, perhaps I could refer you? Contact me please, thank you!
Offers that stand out are the 75,000 Chase Ultimate Rewards points for the no annual fee Chase Ink Cash and Chase Ink Unlimited business cards, the 70k Chase United Explorer card and all three personal Southwest credit cards now offer up to 80k Rapid Rewards points to sign up.
Must click: Credit Card Recommendation Flowchart. Click on any of the two links on the top to bring it up. Updated due to the pandemic. Amazing work. For newbies: MUST read the section titled "Notes for Newbies". Chase Bank is being extremely stingy in approving business cards lately, fyi.
Newbies: There are three main bank proprietary points currency systems. Chase Ultimate Rewards, American Express Membership Points and Citibank Thank You Network points. The clear leader is Chase Ultimate Rewards. By far imho. A huge factor is that Chase offers many valuable travel rewards credit cards with good to great signup bonuses. And only limits you from getting another card after you have applied for five credit cards from any bank in the past 24 months. While Amex usually limits you to only one signup bonus per lifetime, boo! When you combine a no annual fee card earning Chase Ultimate Rewards points with either the Chase Sapphire Preferred (REFERRAL) or the premium Chase Sapphire Reserve card you get the opportunity to transfer your points out to several airline and hotel partners. My preferred partners to transfer out are United, Hyatt and Southwest, in that order. I do it only when I am ready to book an award though to avoid any devaluations from the airline/hotel programs. And praying Chase does not devalue lol! Anyway, right now Chase is offering two excellent No Annual Fee credit cards in its Freedom line, the Freedom Flex and the Freedom Unlimited with good signup bonuses and the extra Covid related feature: 5 points per dollar on groceries up to $12,000 for the first 12 months! Click HERE for an extended explanation on the features of the cards.
There will be a new Radisson Blu property in Santorini opening…sometime in 2021, God willing. 5-Star Radisson Blu Zaffron Resort. Looks nice…I have been trying to burn my Radisson points for years now!
Bankrupt Hertz canceled the transfer of Hertz Rewards points to airlines so I had to do something with my expiring points so I burned them for a rental of an elite class car, hope I get the V4 Ford Mustang GT.
TRAVEL
If you plan to travel abroad and want to get a sense of what it is like to be quarantining in Asia, this is for you: Two weeks in Korean government quarantine. If we only started doing this a year ago we would not have lost 300,000+ people… Freedom my ass! The food looks horrible, the coffee is horrible and omg it is a strong NO for me!
Jetblue is about to expand, good to see the competition while we lose over 3,000 people a day to Covid smh: JetBlue joins the new-flights frenzy, adding four cities, including Miami, Key West, Cabo.
If your travel plans at some point include Singapore and you only have two days, bookmark this: 2 Days in Singapore Itinerary: The Perfect Weekend Trip (+ Map).
I do not recommend this type of extreme travel! We are all different: The Woman Who Walked 10,000 Miles (No Exaggeration) in Three Years. I must say I was in a continuous state of being stunned while reading this…
You know I like obscure places…where there are no Hyatts lol. I loved this: Crossing the North Caucasus: A Journey from the Black Sea to the Caspian Coast. Look at this place below, wow!
COVID-19
Second vaccine approved by the FDA, this one by Moderna. Let's vaccine on!
First thought that comes to mind after you see "On November 1, the seven-day average for new daily cases in California was 4,183. On Thursday, it was 38,774" is: If we can only survive this phucking wave!
European countries going back on strict lockdowns…looks like we have a virus mutation that spreads A LOT faster, damn! The U.K. has identified a new Covid-19 strain that spreads more quickly. Here's what they know. And sadly the travel bans started coming faster than the growth of the virus in the US! New Covid Strain in UK Prompts Travel Bans Across Europe.
I live in Ann Arbor, home of the University of Michigan. The university always has research studies going on and me and my kids participated in some over the years. My son still talks about how he was strapped into a car seat, watched cartoon movies and was paid cash as a toddler to research car seat belts! And I once got me a brand new Mercedes car to drive for six months for free to research some safety things. And now I am getting messages they desperately need volunteers for two more Covid vaccines. With two vaccines approved…I really want to help advance science but what if I get the placebo instead? Will they let me know to get the vaccine that actually works to protect me and my family? Probably not because both studies take two years! I am thinking…they will have trouble finding enough volunteers and we may soon have no more vaccines coming out? Any feedback on this from readers who are in the medical field?
Please please wait until March to get together with loved ones…I know, I know, it sucks! Maybe this will help you change your mind: Is It Safe To Hold a Holiday Party?
Remember when many were praising Sweden how it handled the pandemic without any lockdowns? Well, so much for that shit. COVID-19 and the Failure of Swedish Exceptionalism.
We must return to our roots, this is a nation of immigrants! If COVID-19 Vaccines Bring An End To The Pandemic, America Has Immigrants To Thank. This excerpt just jumped out to me, so true!
…there's a link between the immigrant experience and innovation. "I think of innovation as a form of intellectual immigration," Afeyan said. "You leave your comforts behind you. You face unrecognizable challenges. You take nothing for granted. You don't feel like in your new country people owe you anything."
Well, this may be obsolete shortly but you do get an idea How Many Covid-19 Vaccines Has Each Country Bought.
Stay the phuck at home to help the medical staff for crying out loud! 10 Pics That Show The Reality Of COVID-19 At Hospitals, Captured By This Photographer.
PERSONAL FINANCE
To get even more detail on the stimulus package that just passed, this page by the New York Times is a really good one that is regularly updated as we find out more what is buried in the pages of the law: The Stimulus Deal: What's In It For You.
This is a very helpful guide: State-by-State Guide to Taxes on Retirees. You can get the details on each state and even compare up to five states at a time.
It is that time of the year you see so much bullshit with finance experts giving their predictions for the new year. None of course predicted at the end of 2019 that the world would be paralyzed by a global pandemic, the US market will take a 34% dive only to recover and reach new heights in just months and on and on. I encourage you not to spend any of your valuable time wasting away reading this crap, you have been warned! Clueless About 2020, Wall Street Forecasters Are at It Again for 2021.
Yeah, can't keep up with all the new services out there. Or maybe I lost interest after I learned they used debit cards lol. Why Is There Financing for Everything Now? Are the new online services that allow you to buy jeans or shampoo in installments—interest-free—too good to be true? I say just don't buy shit you can't afford! And try to earn 5x points for it lol.
That come-what-may desire for instant gratification is what point-of-sale loans hope to inspire in us, after all. By decoupling the act of buying from the act of spending, they remove the psychological friction that can force people to stop, consider their choices, and decide whether they can really afford to buy that one fabulous thing. They obliterate the moment in which you might ask yourself if you are a mark.
Posted this on Twitter:
Top 1% of individual filers paid 40.08% of all US income
#taxes
in 2018. This was 20.93% of total adjusted gross income. It is filers with
#AGI
over $540, 009 Highest 5% paid 60.30% of taxes. AGI over $217,913 Top 10% paid 71.37%, AGI over $151,935 Bottom 50% paid 2.94% of taxes
One of my goals with my blog is to save a reader's life. Hey, we all have aspirational goals! So, if you fall through thin ice, watch THIS video to know what to do. And good luck! Watching this dude do this was chilling, do NOT practice this okay!
This may interest some readers: Where Amazon Returns Go to Be Resold by Hustlers. Welcome to the abyss of the "reverse supply chain," where hope springs eternal. Definitely not for me!
This is a long article about the Mormon religion. From a Mormon writer. I learned a lot from it: The Most American Religion. Perpetual outsiders, Mormons spent 200 years assimilating to a certain national ideal—only to find their country in an identity crisis. What will the third century of the faith look like?
BLOG BUZZ
We are now entering BLOG BUZZ, a section for advanced hobbyists and veterans of this fast imploding hobby and also a section where I go on and on about some stuff that happens in my life because it helps me feel better about myself.
Another one leaving Saverocity, bye Joe!
2021 is around the corner, it can't come soon enough!
I am getting more questions from newbies, mostly from colleagues who recently were educated by me that The Points Guy is the complete opposite of being a fiduciary! So, I am going to write more to help them but I do not want to turn my blog into a newbie target, there are SO many out there! So, I will write more in the comments and link to them in the body of my post. Let's see how this goes…Going to do one in the next post about the Hyatt card and how I plan to make Globalist in early 2021. But I am kind of having second thoughts with all the crazy virus mutation and renewed strict lockdown news…
I have three posts ready to go over the holidays. 2020 annual lists like I do ever year, mostly just links. When all other bloggers go on vacation the staff at TBB just keep blogging. Lol. Actually I have almost four, just need two more links to make it four!
Here we go again, some Singapore Airlines miles are expiring. I want to burn them booking a trip back to Greece to hopefully participate in the 2021 Athens Marathon, the one that was of course canceled this year. But the date has not been set. I should just book something around the same dates and run with it and pray things are resolved by that time…
I like the new look NBA Detroit Pistons. Everyone writes them off but I think we will make the playoffs! I hope this line ages well 🙂
Love UB40 and this song Folitician, love the lyrics too!
And I leave you with this…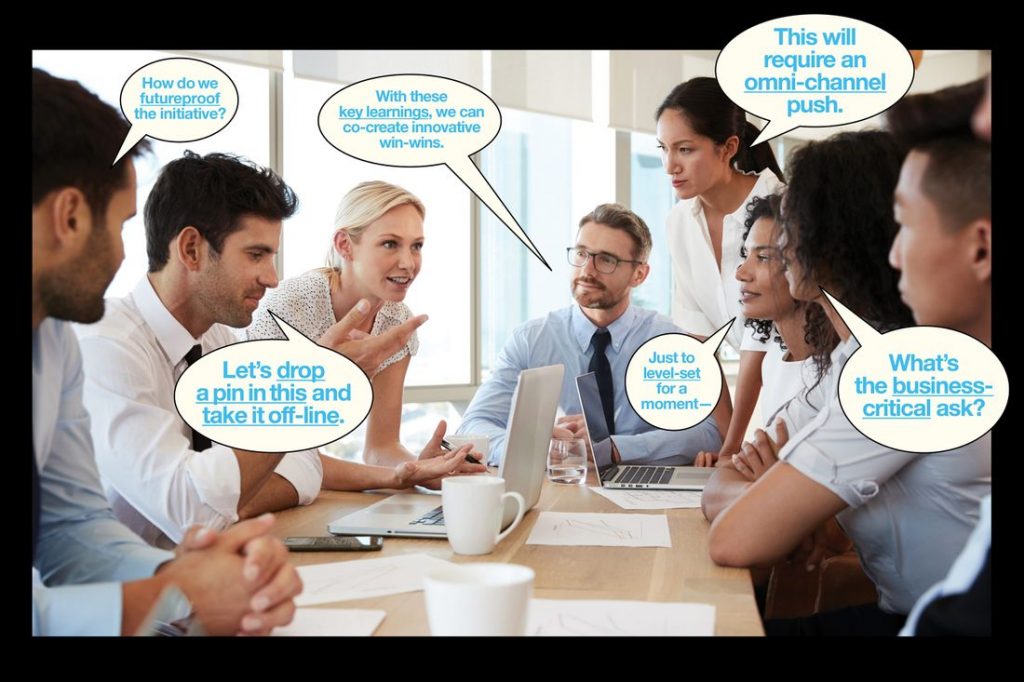 Follow TBB on Twitter @FlyerTalkerinA2.
You can subscribe to TBB below, winners only!
Opinions expressed here are author's alone, not those of any bank, credit card issuer, hotel, airline, or other entity. This content has not been reviewed, approved or otherwise endorsed by any of the entities included within the post.