We bring you the new United and AA Citi credit card offers, more on the Delta Amex love story, get sick with a story about broker big bonuses, the anticipated Bonvoyed fear, how only three companies have ETF domination, redeem British Airways Avios points to fly within the US, all the Wyndham hotels that now cost double the points per night, maybe we see a Detroit to Toronto Amtrak service one day, a United former executive wants to start a new airline, landing in Lukla airport, visit the most colorful places in the world, watch in horror the temperature changes, where the IRS audits, some amazing photography again and I wonder who is next to post an Ethics policy in the blogs lol. You all enjoy the weekend!
TBB Blog Mission: To Educate. Entertain. Inspire. In That Order!
You like my blog? Send a link to someone please!
In case you missed another awesome post this past Wednesday: Business Class to Europe Awards on Foreign Airlines: Avianca, Virgin Atlantic, Cathay Pacific, and ANA.
Some new travel rewards credit card offers out there. You can get up to 60,000 United Miles with the United Explorer card. Yes, they can be valuable and yes it is available with my links too! Several Citi AA card offers out there and the affiliate links may not be the best ones, be careful out there! But Citi is usually much easier to match you to the best offer if you got a lesser offer. This does not work with Amex, the reps will laugh at you!
I have redeemed numerous awards using British Airways Avios points to fly round trip Detroit – NYC LaGuardia over the years. In fact, I have trained my wife how to do it and sometimes she goes in there and books trips to go see family and does not even tell me lol. It's like automatic. It used to be just 9,000 Avios round trip for a long time until bloggers killed that deal so they will sell more credit cards for the fat sales commissions. These days it is 7,500 one-way, 15,000 Avios roundtrip. Anyway, sorry about the long intro, this is how you can do it too: How to redeem Avios for low tax US domestic flights.
If there is a loyalty program that you can count on to screw its members…it's Wyndham Rewards! It took them a while but they "fixed it". It was only a matter of time to go back on their word and marketing blitz that every room is 15,000 points per night. So, here are the hotels now costing 30,000 points per night, sad lol. I am shocked that over at The Points Guy they did not adjust their "reliable" Points Valuation Guide. Maybe they are negotiating with the bank an exclusive rate to sell the Wyndham Rewards credit card…when that happens expect the valuation point to go…up LOL. Hey, it takes money to be a media influencing company these days! No wonder nobody invites me to fun events…ever!
There are 2,462 hotels requiring 7,500 points, 6,084 hotels at the 15,000 points per night level and 164 hotels requiring 30,000 points.
Speaking of Wyndham, Loyalty Traveler takes you through the history of the program and ways you could have squeezed value out of it. As of the end of 2018, he is giving up on it too: Any Value Left in Wyndham Rewards?
Delta and American Express renewed their vows you guys: Delta and American Express renewing credit card partnership, and here's why. Let me guess…was it money by any chance? LOL.
The new deal runs through 2029, and the Atlanta-based airline expects annual revenue to double to nearly $7 billion by 2023, up from $3.4 billion in 2018. [Wow!]
Delta said there will be no change to card benefits in the new agreement. [Negative wow, typical Delta!]
I would love to see this happen but I am not going to bet on it: Report: Amtrak considers bringing back Detroit-Toronto train service. Full Disclosure: I only bet when I am 100% certain I will win. If not, I don't bet 🙂
If this guy asks me to invest I will tell him to take a hike. But I do wish him well hehe. Former United Airlines Exec Plans to Launch New Airline.
The basis of the new airline will be XTRA Airways, a former charter airline, which Levy acquired last August after which he sold all but one of its aircraft. Levy is seeking to raise $100 million to get the new airline off the ground and he expects to complete his fundraising by June of this year…The airline will distinguish itself by operating from lower-cost, second-tier airports and providing better service than its competition, currently Allegiant, Frontier, and Spirit, according to the prospectus for the company, which was viewed by Here & Now. It plans to have five aircraft in the air by the end of 2019 and 45 in its fleet by the end of 2023. [Better service than Allegiant, Frontier and Spirit…looks like he aims high lol]

What is is like to land in Lukla airport in Everest. Wow. They would have done even better if they had the amazing ChaseSapphirePreferred card in their wallet bwahahaha!
For some reason I am really sarcastic today. Maybe it's all the BS I see every day all around me…
Lets meet the most colorful places in the world.
Ok, lets get serious now. This is very cool to watch:  Changing distribution of annual average temperature anomalies due to global warming.
Speaking of BS, this is what happens with brokers, be careful out there: How brokers' big bonuses can lead to ruin. If you have a broker who appears enthusiastic about yet another proposal to buy or sell something, maybe this is why…
Each time he failed to reach his sales quota in a three-month period, he would have to repay $7,500. Six months after cashing in his windfall, Madden was in trouble. Business was down, and he had to give back $15,000. Madden started making secret trades in client accounts to reach his sales targets. Regulators later found unauthorized trades for at least 15 people and suspended his license. Raymond James fired Madden and paid $36,000 to reimburse one of his clients, records show. "I got seven kids and they are all in private schools and college — I was not prepared to give back $7,500 every quarter," Madden said. "If I was Raymond James, I wouldn't want anybody to know about that [bonus] program. It is ridiculous. If my clients knew about that, they would have fired me, I am sure." [Amazing this shit still goes on…Most of these guys are not fiduciaries and you can thank the big brokers/big banks/insurance companies and their lobbying power for that, SAD!]

Wait, there is more…
In the past five years, Minneapolis-based Ameriprise Financial, Wells Fargo and three more of the nation's biggest investment firms spent at least $40 million to settle complaints filed by investors against brokers who accepted a bonus to change firms, records show. Most of those complaints were settled in arbitration with no public disclosure. "These bonuses are like the crack cocaine of the securities industry," said Chicago attorney Andrew Stoltmann, past president of the Public Investors Arbitration Bar Association, a trade group that promotes stronger consumer protections. "They lead to a whole lot of chicanery in the industry, because there is extraordinary pressure to pay those things off."
"It incentivizes you to make bad decisions and really do things that you normally wouldn't do," said the broker, who said he started selling his clients on investments that carried higher fees. [Wait…sounds familiar when "expert" bloggers sell crappy credit cards while keeping mum on offers for the same cards that do not pay them…I am SHOCKED I tell you! #notreally]
These are amazing! Winners of Smithsonian Magazine's 2018 Photo Contest.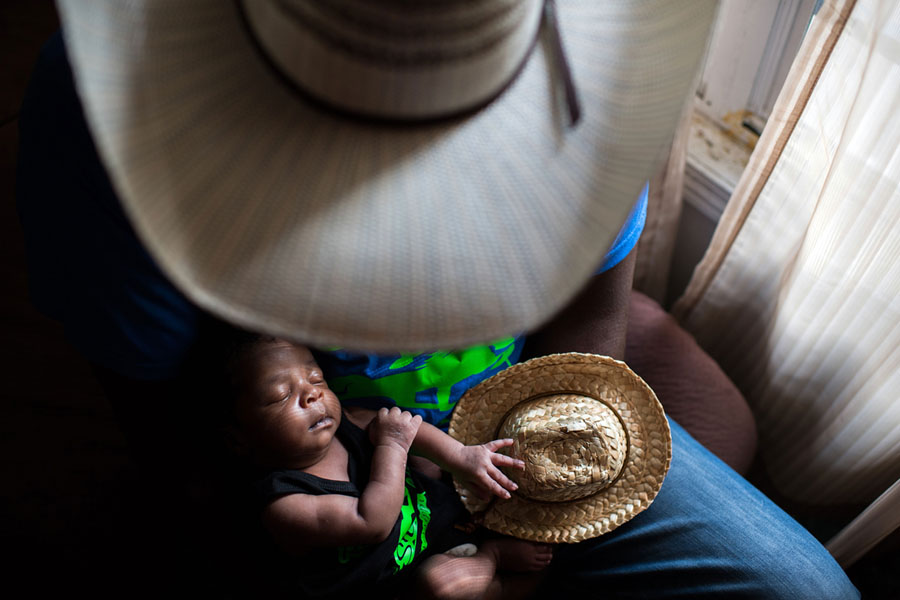 Gulp…80% of all ETF assets are managed by just three companies!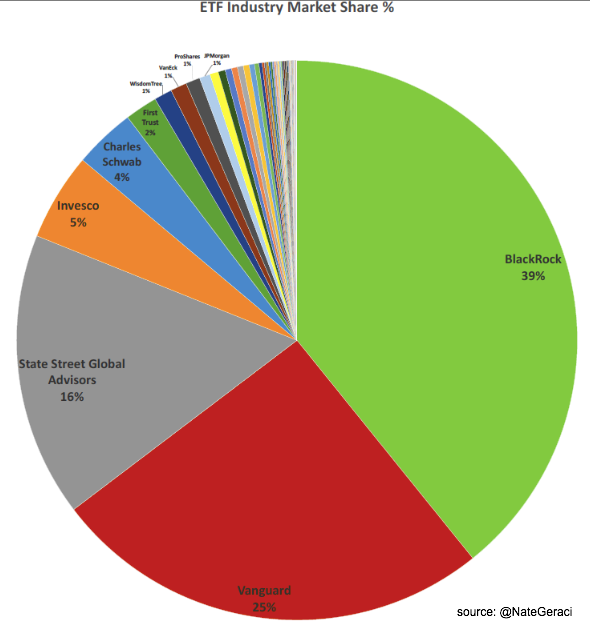 Wow, fascinating [wearing my CPA hat]: Where the IRS most likely audits:
And now we are entering BLOG BUZZ, a section for advanced hobbyists and veteran miles and points blog readers.
Hey, is Office Depot going to let us all know their Ethics Policy soon? Office Depot rigged PC malware scans to sell unneeded $300 tech support.
You have some Marriott hotel stays coming up and you know you will be #Bonvoyed and just hope the hurt is not too much: Fearing the worst: All the ways I'm probably gonna get Bonvoyed on my Europe trip this summer.
Anyone else doing the 5k race in the University of Michigan Big House this Sunday? Say hi if you see me…hope it is not too cold!
Of course TPG will have the worse Citi AA affiliate link offers and turn the comments off. And yes many bloggers ignore this BS and continue collecting a check from them. No shame, smh.
To the two readers who do a monthly Paypal donation…you can say anything you want in my blog. Anything goes…within reason 🙂 Send me an email and thank you so much for the support.
And I leave you with this…When you screw your readers but your conversions go up and become successful and everyone praises you and you get invited to fun things like the Oscars or concerts at hotels…
TBB
travelbloggerbuzz@gmail.com
Follow TBB on Twitter @FlyerTalkerinA2.
You can subscribe to TBB below, winners only!
Opinions expressed here are author's alone, not those of any bank, credit card issuer, hotel, airline, or other entity. This content has not been reviewed, approved or otherwise endorsed by any of the entities included within the post.