We bring you the TBB Best of Web links: an incredible first hand story from the Greek pilot and his Taliban attack survival story, we learn some comedian life lessons, a blueprint how we can all survive intellectual dishonesty in the current toxic political environment and we learn how the George Soros plot conspiracy started and took a life of its own.
TBB Blog Mission: To Educate. Entertain. Inspire. In That Order!
You like my blog? Send a link to someone please!
Every Sunday I pick the best reads that blew my mind in the previous week. It can be…anything! I like to be eclectic and despise salesy/clickbait/sameold content you read…everywhere else!
As always, click on the headline to be taken to the original source. Sometimes I insert my incendiary comments on article excerpts between [brackets].
What an incredible first hand account by a Greek pilot working for Afghan airline Kam Air and how he survived the Taliban terrorist attack at the Intercontinental hotel in Kabul. The will to live, the amazing luck, the sadness of seeing so many around him get killed…please sit down when you read it and when you bitch about not getting your pre-departure drink or some other "hardship" you endure, you know, maybe you should just STFU 🙂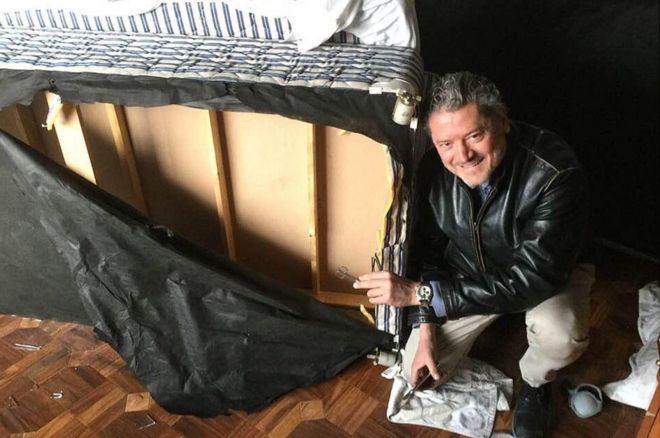 Just to get an idea of what you are about to read, here is an excerpt from very early in the article:
About an hour-and-a-half passed, and although I didn't know it at the time the attackers had by now killed almost everyone in the lobby, the restaurant, and on the first and second floors of the hotel. They had rushed through the third and fourth floors to the fifth floor and I could hear them running around on the rooftop above my head, where they were managing to keep away helicopters belonging to the international forces.
And this is how it ends…There is a really good life message here you guys:
I have always been a positive person, but nowadays I am even more so. I enjoy every single moment of life and feel grateful for what I have. Life is a gift and we should enjoy it for as long as it lasts.
You know, sitting on the beach in Greece with friends I've heard people complaining that because we had a financial crisis they miss some of the comforts they used to have. I am like, "Come on! Enjoy your life and health. You are eating sardines and drinking Ouzo by the beach. We are free, we have good friends around and we laugh – this is what people are supposed to do."
Don't concentrate only on work, stressful and bad things in your life. Concentrate instead on creating good moments and being around good people, because life is so beautiful.
I really realise that after Kabul – life is extremely beautiful. And, believe me, I enjoy every moment.
This is one of those rare gems I almost dismissed as I initially thought the headline was just too clickbaitish.
Just going to provide a few awesome excerpts to wet your appetite:
"Wealth is not about having a lot of money; it's about having a lot of options." Chris Rock.
"The only thing money gives you, is the freedom of not worrying about money." Johnny Carson.
A successful businessman parked his brand-new Porsche in front of his office so his colleagues could see it. As he stepped out of the new car, a truck passed too close and ripped off the door on the driver's side. A bystander dialed 911 and within a few minutes a policeman arrived. Before the officer could ask any questions, the business man began screaming hysterically that his new Porsche was now completely totaled. It was only after a half hour of ranting that the officer was able to talk to the man. "I can't believe how materialistic you are," the police officer said. "You are so focused on your possessions that you don't notice anything else." The businessman was clearly offended: "How can you say such a thing?" The policeman replied: "Don't you know that your left arm is missing from the elbow down? It must have been torn off by that truck." "My God!" screamed the man. "My Rolex!" [Bwahahahahaha!]

"Cocaine is God's way of saying that you're making too much money." Robin Williams.
Warren Buffett put it this way: "As an investor, you get something out of all the deadly sins—except for envy. Being envious of someone else is pretty stupid. Wishing them badly, or wishing you did as well as they did—all it does is ruin your day. Doesn't hurt them at all, and there's zero upside to it. If you're going to pick a sin, go with something like lust or gluttony. That way at least you'll have something to remember the weekend for."
"There are two times in a man's life when he should not speculate: when he can't afford it, and when he can."  Mark Twain.
If you are into photography…I can assure you that these will just blow you away. Or your money back!
If what the author advocates is adopted…maybe there is a hope for the current political process that is a sad circus!
The following mega-post is a thorough exploration of all the ways it's possible to be intellectually dishonest, how to recognize it in yourself and others, and how to stop it.
Since politicians and cable news pundits employ intellectual dishonesty very visibly in debates—we're going to explore this topic through the lens of political debate. But once you see how it works, and just how easily we can fall for it ourselves, I think you'll be better equipped to deal with it in your own life.
You are in for a treat, grab a cup of coffee or tea and enjoy it!
Just a few pics to show you what this about…
This will shock you. And when somebody you know starts to spew crap about boogey man Soros again…tell him to STFU! And just get away from him/her. Because they have been fooled!
How two Jewish American political consultants helped create the world's largest anti-Semitic conspiracy theory.
The demonization of Soros is one of the defining features of contemporary global politics, and it is, with a couple of exceptions, a pack of lies. Soros is indeed Jewish. He was an aggressive currency trader. He has backed Democrats in the US and Karl Popper's notion of an "open society" in the former communist bloc. But the many wild and proliferating theories, which include the suggestion that he helped bring down the Soviet Union in order to clear a path to Europe for Africans and Arabs, are so crazy as to be laughable — if they weren't so virulent.
Well done Buzzfeed!
And I leave you with this…Whazzup you guys!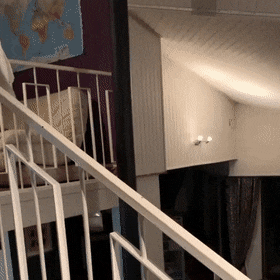 TBB
travelbloggerbuzz@gmail.com
Follow TBB on Twitter @FlyerTalkerinA2.
You can subscribe to TBB below, winners only!
Opinions expressed here are author's alone, not those of any bank, credit card issuer, hotel, airline, or other entity. This content has not been reviewed, approved or otherwise endorsed by any of the entities included within the post.