We bring you another edition of the Sunday TBB Best of Web links: Give financial advice to young software developers, try to answer if extreme athleticism is the new midlife crisis, wonder if we have a second farm crisis, who killed Lorenzen Wright and end with two awesome videos, one inspiring and the other entertaining!
TBB Blog Mission: To Educate. Entertain. Inspire. In That Order!
Every Sunday I pick the best reads that blew my mind in the previous week. It can be…anything! I like to be eclectic and despise salesy/clickbait/sameold content you read…everywhere else!
As always, click on the headline to be taken to the original source. Sometimes I insert my incendiary comments on article excerpts between [brackets].
If you enjoy my blog, please pass it on to someone you care about so they can enjoy it too. And do some clicking on the colorful linkies above, thanks!

This is great advice tailored to my son and his classmates with offers on hand to work in this field when they graduate from college next year! I will just paste here the short version but please forward to anyone who is starting out in this field!
Keep fixed expenses low by continuing to live the "college lifestyle" for a while.  Find roommates to keep housing expenses down, live as close to work as possible, and drive a basic older car.  After some time has passed, it's okay to start upgrading these parts of your life, but avoid going crazy as soon as that first paycheck arrives.  The longer you can hold out on inflating your lifestyle, the better off you will end up in the long run.
Start investing now!  Contribute at least enough to your employer's 401k to get any matching contributions (it's free money!), but work towards completely maxing it out ($18,500) over the next few years.  Aggressively pay down debt starting with the highest interest rate and redirect that extra cash flow into investments once the debt is paid off.  More details below on Roth vs. Traditional and what specific investments to look for.
Remain flexible, both in your career and geographic location.  You may start out with the absolute perfect position at the perfect company, but things move fast and change frequently in the tech world.  Being open to switching roles and/or companies, especially in the first 3-5 years, has the potential to accelerate both your career and income growth significantly.
Save raises and bonuses while investing on autopilot.  To echo #2, start investing in your company's 401k ASAP and work towards growing your contribution % up to the max.  Any bonus or raise is a great time to bump that contribution percentage up, and don't stop once you max it out.  Redirect additional funds into an IRA or regular brokerage account.  Automate as much of these savings as possible.
Financial independence is the goal, you can figure out what you want to do with that power later.  Investing early on will open up a world of possibilities a decade or two down the road.  Whether you want to retire early, take significant time off to raise kids, backpack across Europe or Southeast Asia, become a leading donor at your favorite charity, or a little of each, it will be the investments you make in the early years of your career that will make it possible.
Two things I should add. One is, it is good to do the 401k contribution high enough to get the full matching but it is GREAT if you go all the way to maximize it! And then somehow manage to live on the net paycheck…amazing how people can adapt to that! The other issue is of course….payments on student loans. It may be too late for that in most cases I understand. But if things were done right there should not be ANY loans in the first place!
I am having a front seat in this thing. I am blown away that companies can throw so much money to these youngsters. I keep telling my son to stay humble, keep learning and start putting money away. You never know for how long these kids about to enter the real world would be treated in this fashion…enjoy it while it lasts!
Well, this article spoke to me now that I have developed a strong attraction to running! I guess I am not the only one…
…"Death and the Mid-life Crisis" was published in The International Journal of Psychoanalysis. Jacques' theory was that as we approach middle age we begin to realize our own mortality, and then, consequently, we begin to freak out.

For decades, the midlife crisis has been expressed in tired pop-culture tropes in which (usually) white men buy sports cars and carry on affairs with younger women in a doomed and desperate bid to feel young again. But increasingly, people are responding to the anxieties of middle age not by clinging to the last vestiges of expiring youth but to taking on challenges that seem to belong to the young alone: by pushing the limits of what they're physically capable of through endurance athletics and extreme fitness. The focus is less on what happened before the crisis and more on what happens after. Call it the midlife correction. [I was too busy at 40…at 45 I started this blog…at 50 something I started running…I am still blogging and running…enjoy the process!]

… extreme fitness is less about being young again and more about building yourself up for the years ahead. In other words, getting better at getting older. [BINGO!]

A midlife crisis is a response to a dark place of a different kind. It could be the fear of mortality, or aimlessness, or futility, or obsolescence, or loss of self. You could view these things as threats, or you could accept them as part of your existence, and move forward.
This was very educational. And very alarming…
Grain and dairy farmers were beginning to see a repeat of the '80s as their prices dropped this spring—and then President Trump started a trade war. Retaliatory agricultural tariffs have kicked this new farm crisis into high gear. The president is offering $12 billion in farm aid to ease the pain, but neither those payments nor the farm bill being hammered out in Congress will substantially change the outlook for farm country. Ever since federal farm policy told farmers to "get big or get out" in the '70s, the push toward consolidation has created decades of slow-burning crisis for many farmers. The problem has some rural residents re-envisioning rural policy from the ground up.
Seventy percent of farmers make less than a quarter of their income from farming and only 46 percent have positive net income from their operations.
In 1920, there were 925,000 Black farm operators; the 2012 agricultural census counts fewer than 45,000, operating just .4 percent of all farmland. Eighty-six percent had fewer than 180 acres, and 79 percent had sales of under $10,000. Millions of farmers of all races have been pushed off their land in the last century, but while white-owned farms have declined by about half, Black-owned operations stand at 6 percent of their peak.
I like to shop at local farmer markets. This is one of these trends that will be difficult to reverse…
Great investigative journalism. Gripping story. Looks like it was his wife who sure sounds a little off to me…How tragic!
Money changes people…
Two Videos
This one of this little girl singing the national anthem before an MLS soccer game will make you smile, wow!
and of course this one that will go down as one of the most brilliant videos about the Brett Kavanaugh hearings (warning: It is not, how shall I put this, pro Brett okay?).
And I leave you with this…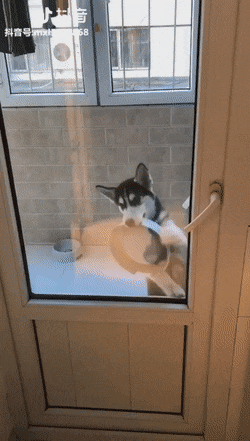 TBB
travelbloggerbuzz@gmail.com
Follow TBB on Twitter @FlyerTalkerinA2.
You can subscribe to TBB below, winners only!
Opinions expressed here are author's alone, not those of any bank, credit card issuer, hotel, airline, or other entity. This content has not been reviewed, approved or otherwise endorsed by any of the entities included within the post.