We bring you yet another TBB Best of Web edition: A must read article about prediction psychology, learn more about the life of John Allen Chau, inspiring article about crowdsourcing justice and freeing an innocent man, a totally crazy Harvard professor story and how new work is evolving before our eyes!
TBB Blog Mission: To Educate. Entertain. Inspire. In That Order!
You like my blog? Send a link to someone please!
At every Best of Web post I pick the best reads that blew my mind in the previous week. It can be…anything! I like to be eclectic and despise salesy/clickbait/sameold content you read…everywhere else!
As always, click on the headline to be taken to the original source. Sometimes I insert my incendiary comments on article excerpts between [brackets].
This is a must read article by Morgan Housel. One of the best personal finance writers and I think this may well be his masterpiece. Make some time to read it. You will not be disappointed or…I 'll give you your money back, believe me! 😉
Very hard to excerpt parts of it, everything is just brilliant.
You are welcome.
Well, the name of my blog starts with "Travel". So, when I find worthy travel posts that appear worthy of making a Best of Web edition I make sure I include them. And do I have one for you!
You remember this name? I am sure you saw it in the news recently. Yes, it is that Bible lover who thought he could bring Jesus to the North Sentinel Island. Yeah, THAT island…where no outsider is welcome and they have been known to kill them with spears and stuff like that. I remember reading the news shaking my head thinking "WTF was he thinking?". Well, when you are SO much into the Bible you are probably not thinking coherently. Anyway, as it was expected, he did not live that long…
But this article dives deep into the dude's life. His family, the way he was raised, how he was into adventure and travel growing up. How his dad screwed up his life afterwards, his descend into this martyrdom suicidal making history mode etc. The writer also managed to decipher his last days and his thoughts from the diary John kept.
You will likely feel incredible sorrow towards this kid by the end of it.
How the "Truth and Justice" Podcast Army Helped Free Ed Ates
I love the work at Texas Monthly! Not many stories bring you to tears like this one did to me! Yeah, this is a warning.
This is the incredible story of how a dude got himself tangled into a murder investigation and amazingly found himself sent to prison for life shortly after he got married! How the justice system works to totally convict the wrong people. You know, maybe, just maybe, we have some issues with shooting and convicting people who are not white?
"Never give up". You hear this all the time. Well, excuse me, after you read this you know NEVER EVER to give up okay? I wish all these people well and that asshole prosecutor to, you know, maybe say sorry?
If you cry, do not complain…because I warned you!
This story went viral, you may have already seen it. If not, you are about to read one of the craziest stories I have read in recent times.
It involves a Harvard professor, his threesomes with another lady and her transexual girlfriend, how they scammed him out of his house and when he came back with his own family found themselves locked out, many people with issues involved here, baby popping up and not really easily determined whose baby it was…only to have the "smart" professor convinced it was his. I mean, I could go on and on. Oh yeah, evictions and lawsuits and sexual harassment accusations galore too!
If I had a ChaseSapphirePreferred credit card app with my links for every WTF that came out of my mouth I would turn this blog profitable. LOL
The world of work is being struck by waves of change. Some are vast and visible – leaps in machine learning and artificial intelligence or the rise of 'do anything from anywhere' technologies. Other ideas are just beginning to emerge – like monitoring content to ensure proper gender balance, or rethinking office design to promote air quality. Behind it all are the people whose ideas and attitudes have the potential to shape the next chapter of our lives. Here are the 101 indispensable things that you need to know about our work-life future.
From a 100-year-lifespan, to biohacking, to co-living, to Flygskam, to microdosing, to reverse mentoring, etc.
Brace yourselves!
And I leave you with this…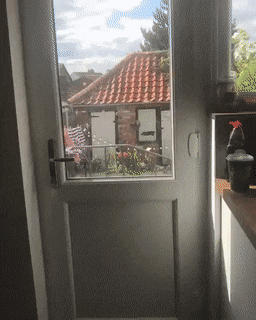 TBB
travelbloggerbuzz@gmail.com
Follow TBB on Twitter @FlyerTalkerinA2.
You can subscribe to TBB below, winners only!
Opinions expressed here are author's alone, not those of any bank, credit card issuer, hotel, airline, or other entity. This content has not been reviewed, approved or otherwise endorsed by any of the entities included within the post.