We bring you again the TBB Best of Web Sunday links: a brilliant history of the US economy since World War II, how young people have less sex and why, what happens when no one retires, a Twitter thread with the best success advice and a phenomenal storm chasing video titled Monsoon V. Enjoy your Sunday everyone, avoid clickbait!
TBB Blog Mission: To Educate. Entertain. Inspire. In That Order!
Every Sunday I pick the best reads that blew my mind in the previous week. It can be…anything! I like to be eclectic and despise salesy/clickbait/sameold content you read…everywhere else!
As always, click on the headline to be taken to the original source. Sometimes I insert my incendiary comments on article excerpts between [brackets].
If you enjoy my blog, please pass it on to someone you care about so they can enjoy it too. And do some clicking on the colorful linkies above, thanks!

This is a brilliant post about what happened to the US economy since World War II.
If you fell asleep in 1945 and woke up in 2018 you would not recognize the world around you. The amount of growth that took place during that period is virtually unprecedented. If you learned that there have been no nuclear attacks since 1945, you'd be shocked. If you saw the level of wealth in New York and San Francisco, you'd be shocked. If you compared it to the poverty of Detroit, you'd be shocked. If you saw the price of homes, college tuition, and health care, you'd be shocked. Our politics would blow your mind. And if you tried to think of a reasonable narrative of how it all happened, my guess is you'd be totally wrong. Because it isn't intuitive, and it wasn't foreseeable 73 years ago.
Not going to do more excerpts. Read it in its entirety. You'll be a lot more educated than the crap posted non stop in our hobby by expert credit card salesmen…
As you will see with the next link below this one, I am fascinated by issues like retirement. And I am also fascinated by issues like sex and the huge changes that have been happening in the past few decades with the rise of technology…
This is a MUST read article if you are also fascinated by the subject 🙂
Meanwhile, the U.S. teen pregnancy rate has plummeted to a third of its modern high. When this decline started, in the 1990s, it was widely and rightly embraced. But now some observers are beginning to wonder whether an unambiguously good thing might have roots in less salubrious developments. Signs are gathering that the delay in teen sex may have been the first indication of a broader withdrawal from physical intimacy that extends well into adulthood.
I heard many other theories about what I have come to think of as the sex recession. I was told it might be a consequence of the hookup culture, of crushing economic pressures, of surging anxiety rates, of psychological frailty, of widespread antidepressant use, of streaming television, of environmental estrogens leaked by plastics, of dropping testosterone levels, of digital porn, of the vibrator's golden age, of dating apps, of option paralysis, of helicopter parents, of careerism, of smartphones, of the news cycle, of information overload generally, of sleep deprivation, of obesity. Name a modern blight, and someone, somewhere, is ready to blame it for messing with the modern libido.
There is a whole section about Japan…sad!
…Pornhub, the top pornography website, released its list of 2017's most popular searches. In first place, for the third year running, was lesbian (a category beloved by men and women alike). The new runner-up, however, was hentai—anime, manga, and other animated porn. Porn has never been like real sex, of course, but hentai is not even of this world; unreality is the source of its appeal. [Hentai???? WTF!!!!]
These shifts coincide with another major change: parents' increased anxiety about their children's educational and economic prospects. Among the affluent and educated, especially, this anxiety has led to big changes in what's expected of teens. "It's hard to work in sex when the baseball team practices at 6:30, school starts at 8:15, drama club meets at 4:15, the soup kitchen starts serving at 6, and, oh yeah, your screenplay needs completion," said a man who was a couple of years out of college, thinking back on his high-school years. He added: "There's immense pressure" from parents and other authority figures "to focus on the self, at the expense of relationships"—pressure, quite a few 20-somethings told me, that extends right on through college. [Speaking from personal experience dealing with my kids…this is true, please no comments.]

Bloomington is the unofficial capital of American sex research, a status that dates back to the 1940s, when the Indiana University biologist Alfred Kinsey's pioneering sex surveys inaugurated the field. It retains its standing thanks partly to the productivity of its scientists, and partly to the paucity of sex research at other institutions. [The things you learn reading my blog! Never in a million years would I ever imagine that Bloomington, Indiana would be the unofficial capital of American sex research! #mindblown]

Sex seems more fraught now. This problem has no single source; the world has changed in so many ways, so quickly. In time, maybe, we will rethink some things: The abysmal state of sex education, which was once a joke but is now, in the age of porn, a disgrace. The dysfunctional relationships so many of us have with our phones and social media, to the detriment of our relationships with humans. Efforts to "protect" teenagers from most everything, including romance, leaving them ill-equipped for both the miseries and the joys of adulthood.
In my day job I deal a lot with issues regarding retirement. I always hated the actual word. And still do! And this article brings up many issues that I have been thinking about as our world is getting older, ageism stereotypes and the gold that can be unleashed by treating older folks better who still want to contribute!
In many countries, the population is getting old. Very old. Globally, the number of people age 60 and over is projected to double to more than 2 billion by 2050 and those 60 and over will outnumber children under the age of 5. In the United States, about 10,000 people turn 65 each day, and one in five Americans will be 65 or older by 2030. By 2035, Americans of retirement age will eclipse the number of people aged 18 and under for the first time in U.S. history.
Today's older adults are generally healthier and more active than those of generations past, and they are changing the nature of retirement as they continue to learn, work, and contribute. In the workplace, they provide emotional stability, complex problem-solving skills, nuanced thinking, and institutional know-how. Their talents complement those of younger workers, and their guidance and support enhance performance and intergenerational collaboration. In encore careers, volunteering, and civic and social settings, their experience and problem-solving abilities contribute to society's well-being.
How can companies push past stereotypes and other organizational impediments to tap into a thriving and talented population of older workers? A range of best practices have been emerging and some companies are making real progress.
Redefine the workweek
Reimagine the workplace
Mind the mix
Before you click on yet another link about "10 common traits all millionaires share" or "six things you need to know before the market opens."…STOP! And click the link above, you 'll be glad you did!
Best.Advice!
You are very welcome.
Mike Olbinski is back with another of his jawdropping storm chasing videos.
And I leave you with this…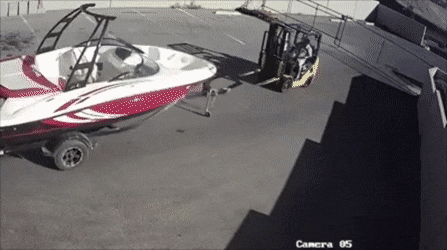 TBB
travelbloggerbuzz@gmail.com
Follow TBB on Twitter @FlyerTalkerinA2.
You can subscribe to TBB below, winners only!
Opinions expressed here are author's alone, not those of any bank, credit card issuer, hotel, airline, or other entity. This content has not been reviewed, approved or otherwise endorsed by any of the entities included within the post.