We bring you Cape Town bv drone, visit Bishkek Kyrgyzstan and Masjid Al Haram in Mecca, get to pumping SPG cards like everyone else, laugh at hotel gyms, look at some spectacular photographs again, shake our heads in disbelief after another Trump show and more!
TBB Blog Mission: To Entertain. Educate. Inspire. In That Order!
Quick post as the latest update of my tax software has screwed up quite a few things around here…
Not that there is much worthy stuff going on around the blogosphere, it is just sad out there. Everyone trying to sell credit cards to newbies as more experienced hobbyists have had most of the credit cards (with their lucrative signup bonuses). I mean, how excited can you be as each promo comes around? It is always the same….trying to get you to BUY ( Limited time, hurry, highest offer possible, last chance, biggest ever, blah blah blah).
Like I said, not much going on.
Cape Town by drone. I love drones.
Stop kidding yourself: You're not going to use the hotel gym. So…honest lol. We want to but…
There is a lot of personal finance wisdom in this post: Where I Disagree With Charlie Munger. Especially this part:
"…most investors can handle a 10% correction, people start freaking out a little once we hit the 20% level, the panic sets in at 30% losses and anything over 40% is 'get me out no matter what I don't even care anymore' levels."
Trump's press conference, WTF was that? The nine most insane moments from Donald Trump's reality-challenged press conference. Unbelievable, believe me. Bigly. Big league…oh how I wished I was a big league blogger 🙂
2017 Underwater Photographer of the Year Winners. So many awesome photographs to choose from…I couldn't so go see them all.
Winners of the 2017 World Press Photo Contest. This pic below deserved to win #speechless. Take a look at the others, they are amazing, must click!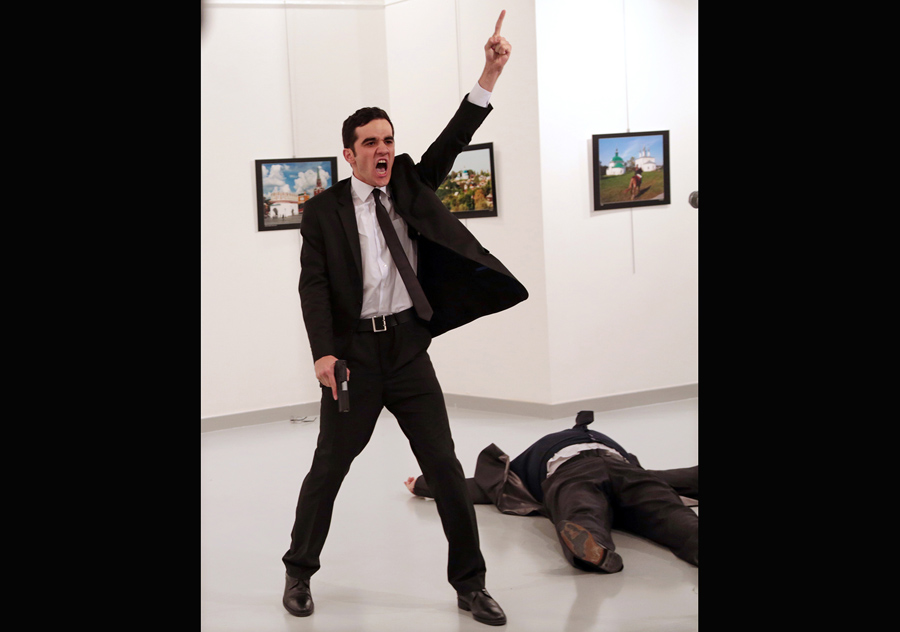 A walking tour of Bishkek, Kyrgyzstan. Love obscure places and old Soviet architecture, so…brutal!
I guess you can call this Buzz edition the photo link edition, here is another one: Inside Masjid Al Haram in Mecca. Wow, what an experience to be there!
BLOG BUZZ
This section is for advanced level hobbyists and veteran blog readers
Warning: Freddie's awards season. When loyalty programs email you to vote for them. Tell them to go screw themselves like they have been screwing us lately!
You know it is prime time credit card selling time when this blog comes out of retirement to SELL them again!
The funny thing is that I still get attacked for attacking the pumpers for doing the same thing I am apparently doing so much of here, seriously? Thanks for the laughs guys. Here is some truth: Based on what I paid for the San Diego TBB reader meetup in San Diego and paying Nikos for the Kazakhstan trip reports I am way in the hole this month. Thank God for the Chase Sapphire Reserve promo last month…but lets get serious, this blogging gig is not making me rich. I think it may be preventing me to get rich woohoo! Ok, I just feel better now, thanks for letting me rant #catharsis
And I leave you with this…
Check out my updated blog lists: Blogs I Love, Blogs I Like, Blogs To Ignore
TBB
travelbloggerbuzz@gmail.com
Follow TBB on Twitter @FlyerTalkerinA2
You can subscribe to TBB below, winners only!
Opinions expressed here are author's alone, not those of any bank, credit card issuer, hotel, airline, or other entity. This content has not been reviewed, approved or otherwise endorsed by any of the entities included within the post.