We bring you the Equifax madness, visit Ukraine, see the best beards, learn about Barclaycard Flight Cents, Tinder date goes wrong, a gripping account of some people dealing with Hurricane Harvey, Syrian announcer goes nuts and more for you for free. Literally!
TBB Blog Mission: To Entertain. Educate. Inspire. In That Order!
WTF Equifax? 143 million??? 143 million people's social security numbers were exposed in the Equifax hack — here's how to check if you are one. I know some of you have many credit cards, watch them very closely now! Another reason not to get into this travel rewards credit cards collection game…you won't hear this from the credit card salesmen! My wife and kids were not impacted. It looks like I have been. I still have most cards #facepalm.
Chase Business Cards that don't add to your 5/24 count. Hmmm….not sure…always developing…
Final Answer: Chase business cards do not count towards 5/24
I really like Megan Starr's blog and am considering it to add it to the Blogs I Like list. This is her latest post: 18 Awesome Places to Visit in Ukraine (That Are Not Kyiv or Lviv).
Houston Chronicle has this incredible story about some residents and what happened to them during Hurricane Harvey, wow! Fifty-one inches: Terror, heartbreak and heroism as five souls brave the worst storm in U.S. history.
World Cup Qualifying is winding down. Never underestimate the importance of this event for nations around the world. Look at the reaction of the Syrian announcer after scoring a last gasp goal in Iran to qualify for a playoff against Australia for a spot in the Russia 2018 World Cup. Now if the phucking idiots holding portraits of Assad were not present that would be great.
One of the most ridiculous stories online lately. Sorry no shocking video to bait you to click on it. The World's Best GoFundMe Involves Poop, Firemen, and a Tinder Date Gone Horribly Wrong.
This sounds like something that could happen in our hobby, trying to hack tickets and stuff. Well, one of them went way wrong and the SEC had to step in, hoping you were not scammed! Radio Host Charged With Concert Ticket Investment Scam.
Iligan in the Philippines is known as the city of majestic waterfalls. It has 23 of them within the city area!
Best Beards from the 2017 Beard and Mustache Championships. This is a gold medal I will never win, sad!
A journey through the mist and magic of India. Love this picture below:
The Tree of Languages. This is so cool. Go to the page and click it a few times to enlarge it.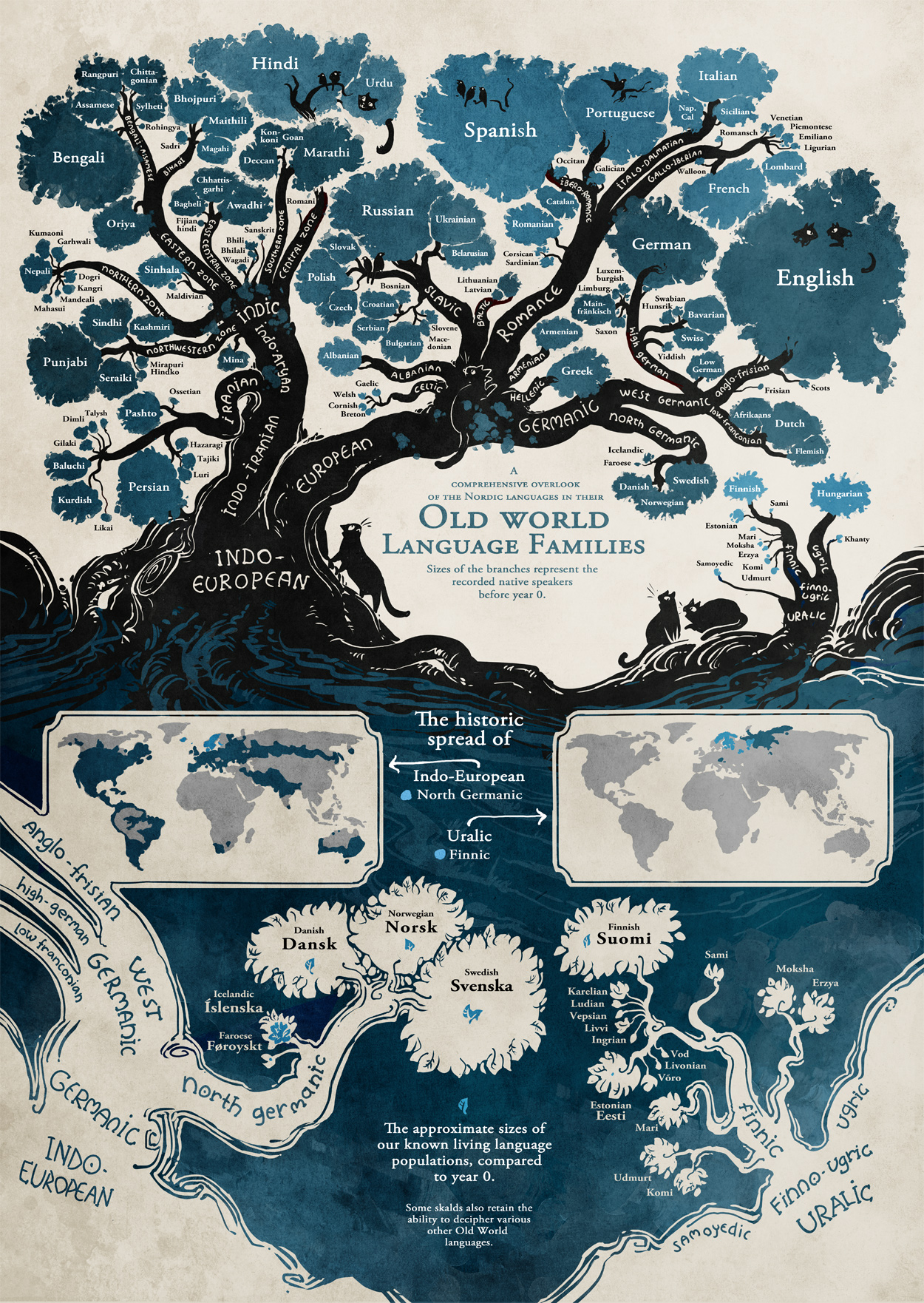 This Amex Pay Over Time bonus option comes and goes as regularly as VFTW's 346 reasons he loves the Chase Sapphire Card…No luck this time for me, good luck to you!
Alaska Airlines ends its partnership with Aeromexico on December 31, 2017. I posted this in the comments just to see which Titan blogs about it and how long it takes, of course without an HT…Hey, true "expertise" is required to…pump more plastic to newbies who have not had many travel rewards credit cards yet, the best target market. Unlike you guys, so sad!
If you were interested to learn about the new Barclaycard Flight Cents program. This is maximizing your pennies. Lots of work for me, I pass. I don't have the card anymore anyways…
As you all know, Frequent Miler's favorite place is Necker Island. But it was devastated by Hurricane Irma and now even Richard Branson says to stay the phuck away from this monster. I want you to all feel relieved….Frequent Miler was deeply distraught by this development but he will somehow be okay. I would gladly go there now if Richard paid ME a million miles LOL.
In my ongoing battle to maintain my rewards accounts…I just noticed my wife's Amtrak Guest Rewards account had two entries for "Mall". No idea how this happened but I'll take it! Maybe it will be enough one day for a train ticket to Chicago, every point counts #addiction
To bloggers: Have you been impacted by the latest purge? I have been spared but probably not for long! At this rate, we will all soon be ghostwriting for the Titans lol.
And I leave you with this…
Check out my updated blog lists: Blogs I Love, Blogs I Like, Blogs To Ignore
TBB
travelbloggerbuzz@gmail.com
Follow TBB on Twitter @FlyerTalkerinA2
You can subscribe to TBB below, winners only!
Opinions expressed here are author's alone, not those of any bank, credit card issuer, hotel, airline, or other entity. This content has not been reviewed, approved or otherwise endorsed by any of the entities included within the post.