We learn of the Amex Platinum new benefit, how to pick best rewards credit card, Brazil love motels, learn how to find God by having more sex, get you more Hilton HHonors points, get you awesome Club Carlson rates, get the best deal in streaming music choices, assault the ridiculous Thought Leader term, and much more for you.
TBB Blog Mission: To Entertain. Educate. Inspire. In That Order!
Looks likely not going to pre schedule any posts here before I leave for my big trip…the beginning of the end.
The big news of the day was that the Amex did, as expected, come out with a move to stop the Chase Sapphire Reserve momentum in the premium cards. It was not a brand new card as rumored (which I did not expect of course) but they just raised earnings on airfare purchases to 5 points per dollar (and on the Business Platinum card you earn 1.5 points on purchases over $5,000). Hey Amex, if this is what is going to stop Chase eating your lunch…you are in a more sorry state that I thought, wow!
PSA: If the blogger you read and trust is selling to you again the Amex Platinum card with only 40k as signing bonus without telling you other ways to earn MORE points, let me tell you something: They are ONLY doing it because it pays them a handsome commission when the superior offers do not. They put their own wallet before the readers' benefit. It is a practice heavily influenced by compensation incentives (think Wells Fargo) and sacrificing the benefit of the readers, meaning readers get screwed all along thinking these bloggers are being so nice to tell them about it. Some do not even mention that Amex will only give the signing bonus once per card EVER. They don't care if you get the (crappy 40k) bonus as long as you are approved—>they get paid. Tell them they absolutely suck! Even better, tell them that AND  you read TBB! They say I get angry, how can you not when you see this practice so rampant? For God's sake, do not use my crappy 40k Amex Platinum link, I really do NOT want you to. If you do, it means I have failed in the Educating part! Ok, I feel better. Do NOT be a tool!
In case you have not registered for the Hilton Double Points promo, do so HERE. And now if you download the Hilton mobile app and book your stay with it, you get TRIPLE points.
Funny how some big bloggers are raving mad about Delta going full mode revenue based burning on Virgin Atlantic awards. Or maybe it was a test to see the reaction and test it out. It is only a matter of time, get ready. In another Delta innovation thingie run amok, Personal Finance Digest has the inside scoop! (Warning: What will happen next…is that you will laugh lol).
How to pick the best credit card, based on rewards. Sadly, all these start ups masquerade the fact that they get paid by commissions from getting readers to click on the cards. See my prior comment about compensation incentives and you will know what I mean. So conflicted I need to take a bath every time I see them mentioned.
You can get great value of your Club Carlson Visa with the 4-for-2 and 2-for-1 weekend rates in Europe, Middle East and Africa.
The complete guide to getting your money's worth out of streaming music. Excellent guide, at last, so many options!
Having more sex makes men more likely to believe in God (Dear Lord, say whaaaaat?) HT:Win
7 Signs that You're NOT a Thought Leader. This is just great. #1: You Call Yourself a Thought Leader #2: Your Editorial Content is Self-Serving…and more! Just so you know!
The Art is Not in Making Money, But in Keeping It. Wonderful personal finance piece, so true!
Avoid Lifestyle Creep
Marry Well
Find the Right Friends
Don't Spoil Your Children (TBB: It's OK for them to fly coach!)
Find Healthy Habits
The Most Beautiful Schools in the World. Wow, incredible!
Brazil's Love Motels. Actually, this is very educational.
Some random images found in Google Street View…
And I leave you with this…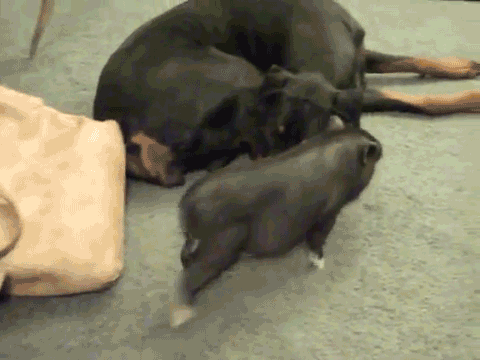 Please help bloggers you appreciate & make a positive difference in your life by spreading the word about their blogs, emailing and commenting and using their few $ links, thank you!
TBB
travelbloggerbuzz@gmail.com
Follow TBB on Twitter @FlyerTalkerinA2
You can subscribe to TBB below, winners only!
Opinions expressed here are author's alone, not those of any bank, credit card issuer, hotel, airline, or other entity. This content has not been reviewed, approved or otherwise endorsed by any of the entities included within the post.