In the past, I used to publish posts titled "Best of Web" which only had material that was a notch or two above what you see here in the regular TBB posts. I may start doing it again, it depends. Here is another post with three articles I found that totally blew my mind that I would like to share with you. One with awesome unsolicited advice, another beating up on the crypto and NFT bros and the final one about a new mental condition some of us are dealing with. I am also looking for a new acronym for this type of posts…Do you like "Best of Web"? Any ideas what to name them instead? Incorporating the acronym TBB preferably? Three Best B?
TBB Blog Mission: To Educate. Entertain. Inspire. In That Order!
Support TBB by applying for CREDIT CARDS or visiting our

LINKS

or Donate

You like my blog? Send a link to someone please!
By Kevin Kelly of Wired. What a gem, wow! I sent this to my kids and when I do this…you know it is a gem. I suggest you do the same. I picked some of my favorites:
Learn how to learn from those you disagree with, or even offend you. See if you can find the truth in what they believe.
Everyone is shy. Other people are waiting for you to introduce yourself to them, they are waiting for you to send them an email, they are waiting for you to ask them on a date. Go ahead.
The purpose of a habit is to remove that action from self-negotiation. You no longer expend energy deciding whether to do it. You just do it. Good habits can range from telling the truth, to flossing.
Promptness is a sign of respect.
Optimize your generosity. No one on their deathbed has ever regretted giving too much away.
To make mistakes is human. To own your mistakes is divine. Nothing elevates a person higher than quickly admitting and taking personal responsibility for the mistakes you make and then fixing them fairly. If you mess up, fess up. It's astounding how powerful this ownership is.
You are what you do. Not what you say, not what you believe, not how you vote, but what you spend your time on.
When you get an invitation to do something in the future, ask yourself: would you accept this if it was scheduled for tomorrow? Not too many promises will pass that immediacy filter.
Over the long term, the future is decided by optimists. To be an optimist you don't have to ignore all the many problems we create; you just have to imagine improving our capacity to solve problems.
Bonus link: Author did another one for his 69th birthday: 99 Additional Bits of Unsolicited Advice.
I actually listened to this during one of my morning walks and I enjoyed it immensely!
If you are a crypto bro, you should make some time to read this. Yeah….right. You are likely not a crypto bro if you read my blog, lol! The more complex crypto seems, the higher the pyramid schemes can go. And…be careful out there!
Schemes like bitcoin pretend to cut out the vagaries of the physical and material economy, turning electricity directly into value via computer mediation. As such, crypto becomes the perfect expression of the pseudo-automation and pseudo-disruption offered by the tech economy: Through the wonder of coding and engineering — but actually through brute ecological destruction, low-paid labor, and electrical expenditure — value emerges from "nothing," creating a financial asset bubble that just seems to never pop. No wonder tech-evangelists are obsessed with the blockchain but can think of almost nothing to do with it.
The neglected middle child of mental health can dull your motivation and focus — and it may be the dominant emotion of 2021. Ever read something and as you read it…you keep nodding your head? Well, this is it. I am languishing you guys. And I bet some of you must be too. It was fine when this whole pandemic lockdown new way of life started as some of us introverts found it welcome and we thrived. But this went on too long now…as each day keeps blending with the previous one and so on. Another link.
It wasn't burnout — we still had energy. It wasn't depression — we didn't feel hopeless. We just felt somewhat joyless and aimless. It turns out there's a name for that: languishing. Languishing is a sense of stagnation and emptiness. It feels as if you're muddling through your days, looking at your life through a foggy windshield. And it might be the dominant emotion of 2021.
Running was my flow…Then again, we must be grateful if we have not lost a loved one and/or know others who are suffering from long Covid for who knows how long…
TBBon!
And I leave you with this…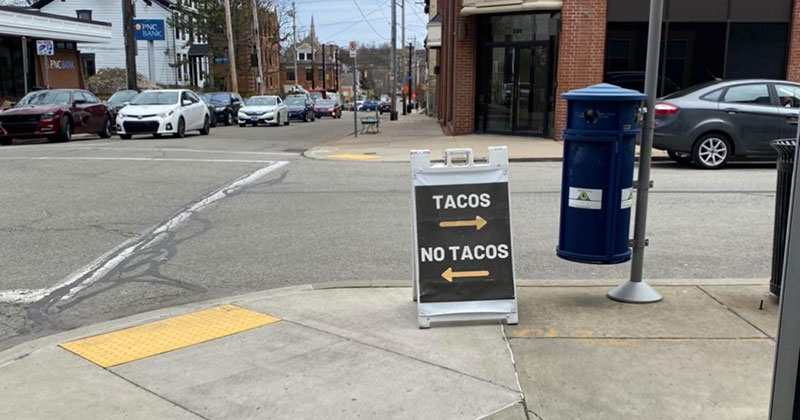 Thank you for reading my blog. If you enjoy it please pass it on to a family member or friend, thank you!
TBB
travelbloggerbuzz@gmail.com
Follow TBB on Twitter @FlyerTalkerinA2.
You can subscribe to TBB below, winners only!
Opinions expressed here are author's alone, not those of any bank, credit card issuer, hotel, airline, or other entity. This content has not been reviewed, approved or otherwise endorsed by any of the entities included within the post.