We bring you the Sapphire Reserve Card Changes, new offers for 75k Southwest Cards, visit Soviet Bishkek, skip the Malta Mafia, Bonvoyed again, go deep into the American contest with China, some amazing movies that were almost not made, new Hilton and Hyatt promos, visit Morocco and Antarctica, amazing graph on occupational growth, advances in tech and humanity, world population growth, some positive earnings changes in the Hilton Honors program, some interesting commentary as always in the BLOG BUZZ section and more!
TBB Blog Mission: To Educate. Entertain. Inspire. In That Order!
Support TBB by applying for CREDIT CARDS and visiting our

LINKS

!
You like my blog? Send a link to someone please!
Brought to you by the amazing TBB Amazon link! This blog is published every Monday and Friday and most Wednesdays. Except in major US Holidays. For now…
Buckle up, we have a lot to cover!
MILES & POINTS
All Southwest personal cards now offer a 75,000 signup bonus after you spend $5,000 in the first six months. If you decide you can get them please use my links, thank you!
The big news in this space was Chase increasing the annual fee $100 on the Sapphire Reserve card to $550 to match the Amex Platinum card. The Chase Sapphire Reserve Annual Fee Going Up and More Changes. The additional benefits are marginal at best and only apply if you use DoorDash and Lyft regularly. And these two benefits are not even locked up for the long term.
Story time: I remember me and my wife getting the CSR when it first came out offering 100,000 signup bonus. I remember very vividly we applied at the branch for her at the very last day…and in the middle of the application we received a call from our daughter that the house is on fire and we stormed out leaving a stunned banker and raced back home to find the kitchen full of smoke (in the meantime, our daughter had managed to extinguish the fire in the kitchen…my wife had left something burning on the stove after being distraught by my insisting we had to go apply that very day lol). Anyway, we then raced to another branch that was still open and did the application with a minute or two left before closing. Oh, the memories LOL. We both canceled the card in a year. Only our son is having the CSR now after recently product changing it from the Sapphire Preferred and he does use Door Dash and Lyft regularly. And he intends to travel a lot and spends on dining a lot too, both earn 3 points per dollar. So he is keeping it, even with the annual fee increase. I think. Why You Shouldn't Rush to Apply for the Chase Sapphire Reserve. I do think that having premium cards now with a $550 annual fee is ridiculous!
Some World of Hyatt members are getting targeted to earn 3X American Airlines AAdvantage miles for every dollar spent with Hyatt. See if you were targeted HERE.
Register for the Hilton Honors Points Unlimited promotion HERE.
TRAVEL
Another great trip report at DansDeals: A Summer Trip to Morocco: Marrakech, Casablanca, Fes.
Soviet architecture is so spectacularly bad is…good! So, lets visit Bishkek Kyrgyzstan is packed with odd, angular, and stunning Soviet architecture.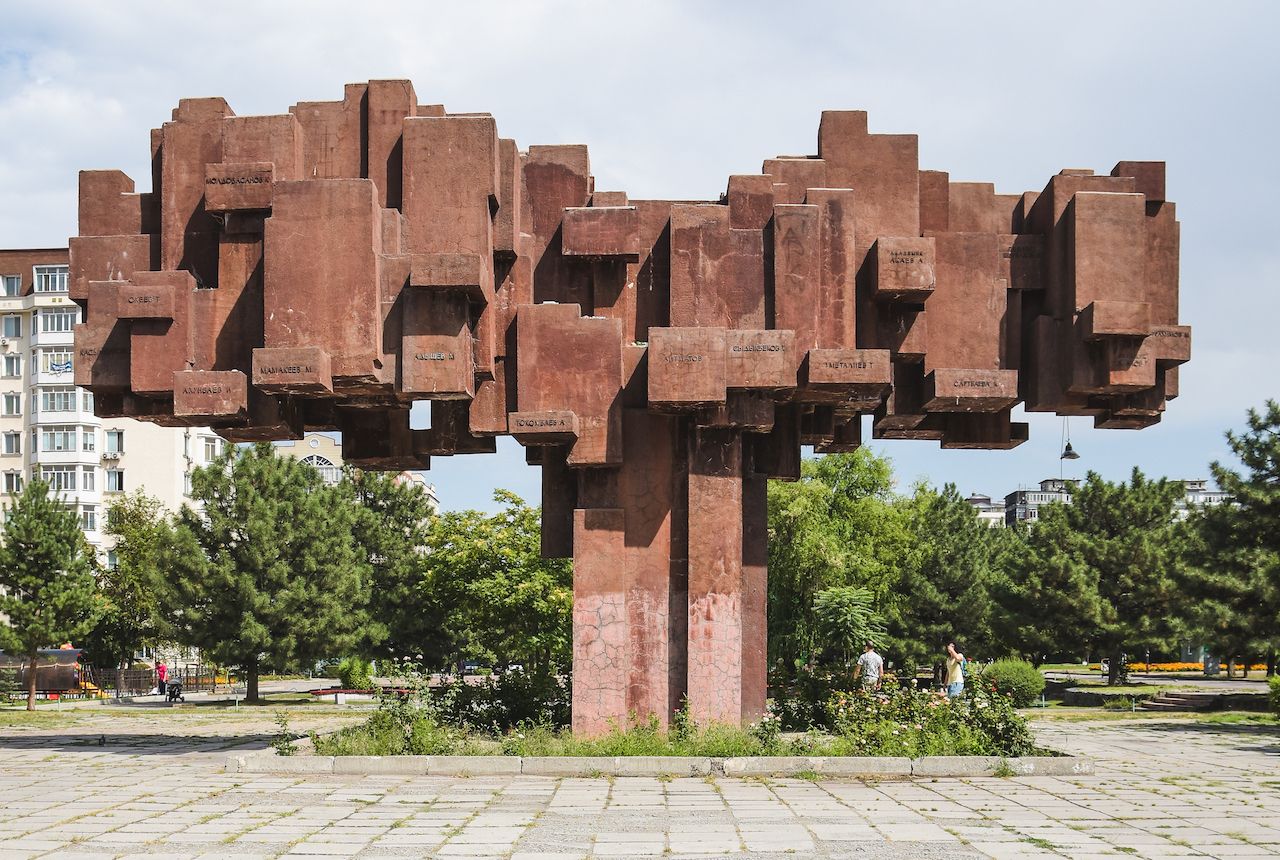 Since we are on the subject of architecture, the coolest architecture on Earth is in Antarctica.
Well, this is just very cool to watch: Mapped: The World's Most Populous Countries, in Ascending Order.
PERSONAL FINANCE
Love the two graphs in this article: Gradual Improvement Redux. Best thing to do is…nothing but doing nothing is so hard! 🙂
Another gem: Occupation Growth and Decline. Must click!
ODDZ & ENDZ
Stop bitching, we have never had it better, really! 2020: What a Time To Be Alive.
Fascinating investigative work! I never had a desire to travel there, for the record. The prime minister and the murdered journalist: inside Malta, a nation on the brink.
This is long. And so good. The Future of America's Contest With China.
I was not aware of many of these, wow! 15 Incredible Films That Almost Never Got Made.
We are staying positive in this post lol. The 20 Biggest Advances in Tech Over the Last 20 Years.
BLOG BUZZ
We are now entering BLOG BUZZ, a section for advanced hobbyists and veterans of this fast imploding hobby and also a section where I go on and on about some stuff that happens in my life because it helps me feel better about myself.
If January does not get this site ten card conversions…it will be three months in a row. And the Wednesday post will be retired. For certain this time. The biggest deflater, after more than seven years plugging/blogging away here, is checking to see what this site brought in and seeing absolutely nothing. Not that it makes any material difference in the grand scheme of things…but it is nice to be able to dream about making close to minimum wage. All together now…SAD! Ok, I feel better now…Lets move on!
This is great, a history of deals in this hobby, been a nice ride you guys: What Were Your Favorite DansDeals of the Decade?
When programs truly enhance their programs, be very afraid they are ready to announce another big devaluation? Three New Earnings Improvement for Hilton Honors Members. I never really understood the limits on earning by capping the rooms in same reservation…but what do I know? I am no self pronounced travel thought leader. Or travel guru.
Exhibit 67,589 why Marriott sucks: Like a thief in the night: watch out for Marriott's latest naughtiness.
The Points Guy himself Brian Kelly did a podcast at Masters in Business interviewed by Barry Ritholtz. If Barry only knew…so many clueless people out there about this space. Anyway, I am not going to link it here. A few things I learned was Brian sold his site back in 2012 and has been an employee ever since. I am assuming well compensated but no longer an entrepreneur. Probably one of the few founders who stuck around getting a paycheck. I learned more but I lost my notes.
Is it just me or is One Mile at a Time (which sadly still pops up in one of my Twitter lists) is selling plastic in a scale approaching TPG or what, wow! And to see how convoluted this whole space is, here is an example: God Save The Points, another Boarding Area blog, last week I reported how he boasted to "never sell to the scum that is TPG…" And then wrote "18 Luxury Travel Reasons To Get the Amex Platinum Card" with links leading to, please sit down, affiliate links belonging to One Mile at a Time! It's a plastic free for all I guess…because, folks, that is where the dinero is!
Oh, speaking of bloggers. Bloggers who blog regularly and consistently are not doing this for free or to help friends and family, they do it because it is their livelihood. Except me lol. If it is not their livelihood yet, many of these bloggers work their ass off to make it their livelihood. Their motives are completely OPPOSITE what this travel hacking is all about! This hobby thrives on staying under the radar, come on! So, bloggers' goal is to be written up by some media and drive clicks to their site where then they will be dazzled with all the free travel and converted into $$ while deals get killed (hello Safeway lol). And the hunt is for the next media exposure, the next pic and arrow post, the next fake bitching post how a bank/airline/hotel reacted to protect their business and shareholders and I could go on. Here is that link: Travel expert increases his airline and hotel reward points tally by over 400% using a clever GIFT CARD hack. Shit, I was doing Hawaii and Tahiti for free twenty freaking years ago while TPG's nanny was changing his diapers. Oh man…I better stop.
I hear of some real hardships of some hobbyists being nailed for one too many AA mailers. Maybe they should all send a note to Ingy for killing that deal for the love of the hobby conversions. I have not seen a post of his at Pointchaser. Probably got fired. Or gave up making pennies from Dosh referral links, sad!
Both wife and son were targeted by American Airlines to receive free Platinum Pro elite status. But not me, so unfair! Actually, it is a challenge and son may hit those numbers to extend it until 2021!
Another song recommendation. Nick Cave & The Bad Seeds. Been following this guy ever since he was a teenager in Australia fronting a band named "Birthday Party" (please do not google them, you have been warned!). Still at it over all these years. He recently lost his teenage son and his last album is so dark and…then turns so uplifting about life. And humanity. Let Ben link to Justin Bieber type crap 🙂
Nick Cave & The Bad Seeds – Jubilee Street (Live in Copenhagen)
And I leave you with this…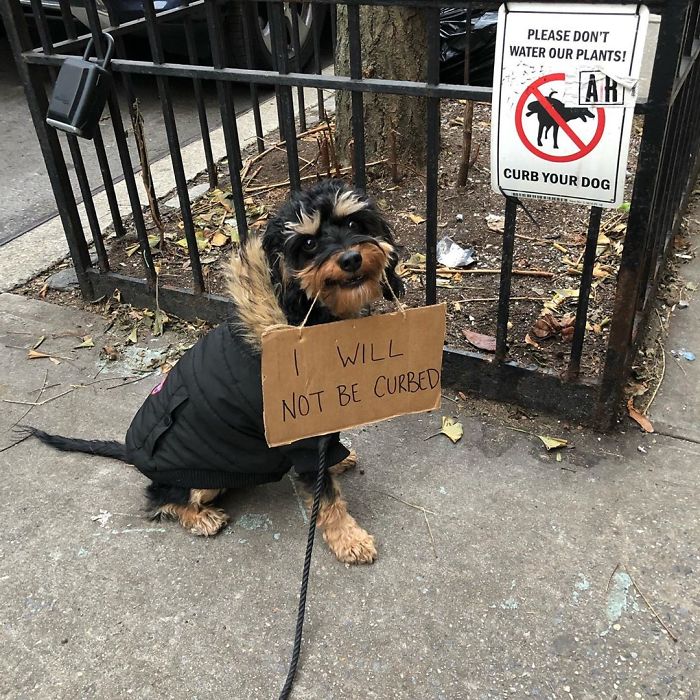 TBB
travelbloggerbuzz@gmail.com
Follow TBB on Twitter @FlyerTalkerinA2.
You can subscribe to TBB below, winners only!
Opinions expressed here are author's alone, not those of any bank, credit card issuer, hotel, airline, or other entity. This content has not been reviewed, approved or otherwise endorsed by any of the entities included within the post.