We bring you news with Walmart gift card schemes, register for the latest IHG Accelerate promo, how to visit Zion national park, show you how to find unclaimed money, introduce you to a new travel blog, find out how many credit cards you can have at each bank, more Hyatt hotels and promos, an abandoned nuclear city in China, explain the Kashmir conflict, the best travel photography for your beautiful eyes, make fun of financial planners, learn about ANA awards, what really happens at TPG and more!
TBB Blog Mission: To Educate. Entertain. Inspire. In That Order!
You like my blog? Send a link to someone please!
Do you know why it is getting harder to do this gift card thingie? FRAUD! It's probably in the billions of dollars. Here is an article in a small newspaper: Man charged in Walmart gift card scheme | Police say suspect loaded $10K worth of cards at Boaz location in one day. I am not sure this guy (who said he was a "gamer" when confronted by store security) will be flying for free in Emirates First Class anytime soon, be careful out there!
Register for the latest IHG Rewards Accelerate promotion. When these first started coming out they were pretty good. But they have been sucking for a while now. This one is the suckiest…and we all family members got the exact same one, yawn!
Good reference: How Many Credit Cards Can You Have With Each Credit Card Issuer? Remember when some ridiculous blogs used to scream "you can apply for seven credit cards with my links in the same day" to unsuspecting newbies making loads of sales commissions off of them? Yeah…
Hyatt keeps adding new hotels in its World of Hyatt program. Like clockwork. The Latest World of Hyatt News of 8 New Destination Hotels and Other Brands.  Speaking of Hyatt, here is a New Hyatt Promo – Award Sale Up to 25% Back at These Hotels.
I need to visit this place finally! Zion National Park: What to Know & Why Everyone Should Visit.
In China there is an abandoned nuclear city. Its name is 404, no joke. A former resident who grew up there as a child returns. And you won't believe what happened next! Sorry about that, I am influenced by so many clickbait shit my beautiful eyes see every day…
The Syrian government finally allowed a team of New York Times journalists in to tour and we get this: What 'Victory' Looks Like: A Journey Through Shattered Syria. What has happened there is incredibly tragic and spare me your outrage if your predeparture drink was a few minutes too late you jackass entitled blogger okay?

You see Kashmir in the news…again. Here is a video with everything you need to know about the conflict in Kashmir.
I could be pumping you affiliate links every chance I get…but I don't. Here is a link to help you where to find Unclaimed Money. Good luck!
There is a troll in the comments bashing financial planners. And if any of us recommends the practice shown below…he has every right to bitch lol! Financial Planners Suggest Spending One Evening Each Week Ripping Apart Walls, Floorboards In Search For Cash.
This is a new travel blog by a journalist in my industry. And this is his first post: The Tour du Mont Blanc: A surreal alpine trek. Obviously the writing is great. And you combine it with amazing photography and you get a rocking start. Looking forward to more posts! Give it a click, you won't be disappointed.
This photograph blew me away. And it has goats too!
Today I am on this photography kick, exsqueeze me! Remote train station in Japan.
We are now entering BLOG BUZZ, a section for advanced hobbyists and veterans of this fast imploding hobby and also a section where I go on and on about some stuff that happens in my life because it helps me feel better about myself.
There are some good info nuggets in this Frequent Miler post about ANA awards…I am glad this 40kFaraway contest is almost over 🙂
Talking about them lapses at The Points Guy…
I admit to lapses here getting Ingy to troll me every day. GUILTY! But I can't help it. You should thank him for…keeping me around blogging? 🙂
Every conversion here is proof Ingy sold too early, lets do this! Would you like fries with them 60,000 Chase Ultimate Rewards points you can get with the Chase Sapphire Preferred card? You see, I had potential at this hey 🙂
Marathon training continues, going for 12 miles run tomorrow. I still don't see me doing 26 miles but I guess I am determined to find out!
Son moves tomorrow to New York City, he starts new job September 3! It is hard to believe that this kid will be on his own from now on. Yes I am sad to see him go and also happy to see him evolve and become his own man.
It is good that my wife does not read my blog. If she did, she would ask for an explanation…bwahahaha. So, let me leave you with this…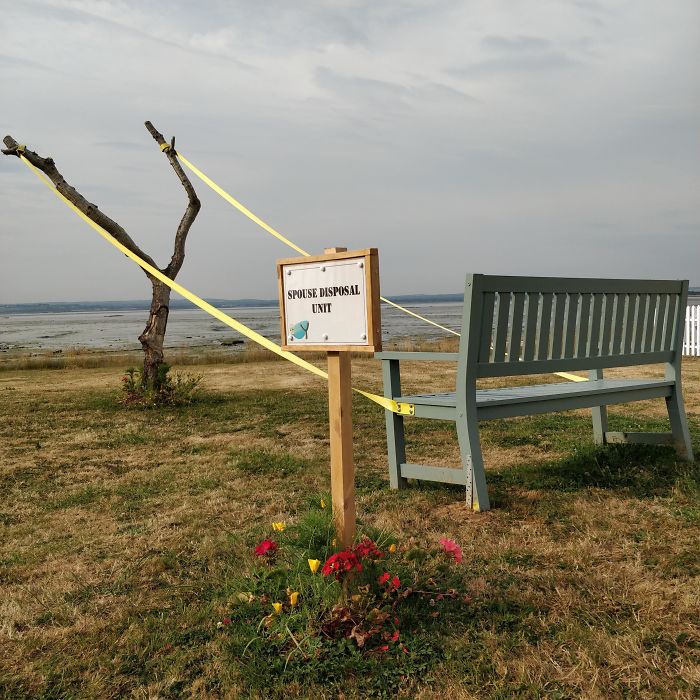 TBB
travelbloggerbuzz@gmail.com
Follow TBB on Twitter @FlyerTalkerinA2.
You can subscribe to TBB below, winners only!
Opinions expressed here are author's alone, not those of any bank, credit card issuer, hotel, airline, or other entity. This content has not been reviewed, approved or otherwise endorsed by any of the entities included within the post.