We have some fun going over the 10 craziest things I have done to earn miles and points, enjoy!
TBB Blog Mission: To Entertain. Educate. Inspire. In That Order!
This site is AD-FREE! You can support it by applying for CREDIT CARDS, shopping with our AMAZON AFFILIATE LINK and clicking/forwarding any of our REFERRAL LINKS. Thank you for your support!
Super busy here, probably the busiest stretch I have faced. No Buzz post, not much happening anyway.
Over the years I have done many crazy things to earn more miles & points. The addiction has been very strong, there is no cure I hear #ohno. I know others who have done much crazier things. I can actually keep a perspective about this addiction as I know how easy it is to lose it all and let it take over your life! To me, the fun aspect and the dopamine released into my brain for "scoring' a deal and sticking it to a big faceless corporation is of primary importance hehe.
These off the top of my head, I am sure there are many others.
I once flew to Amsterdam via Honolulu. I remember in Amsterdam I had just enough time to visit the bathroom, wash myself, change to a new set of clothes and brush my teeth before lining up for the security screening to fly back! I think I paid in the low $300s. Add the elite bonuses on top, wow! Northwest Worldperks Platinum baby, it was like a drug. Awesome highs for years, I don't remember I missed an upgrade.
I once flew Syracuse to Detroit to Seattle to Atlanta to Syracuse. 3 days in a row! Slept three nights in the Seattle to Atlanta flights before saying good morning to the same lounge attendant in the Atlanta lounge. Final go around I got a bump that pretty much paid for most of these tickets #winning.
I flew to Honolulu back in the day when Northwest had ridiculously low fares and with the Platinum elite bonuses you could take a huge step in requalifying for Platinum. Got out of the plane, went to buy macadamia nuts, got back in the line. The same airport person we said hello to could not believe we were to fly back already! Many from Detroit were doing these flights back in those days. Met another Flyertalker on the flight who is a blog reader!
As you all know, I still have a full set of hair. There was a promo by Bosley and Delta (or was it Northwest?) years ago that awarded 20k miles for a hair restoration consultation. Well, why not? My father started losing his hair in his late 60s so I was obviously concerned and just had to consult with them lol.
Miss the awesome Northwest Worldperks promotions with its partners. I forget the name of it and they ran it for several summers. It had to do with using the partners, the more you used them the higher the miles you would earn. So, when the Dining Network was a participating partner and you can use them again (and again and…again), well, guess what. I went to the same local establishments and got me a small coffee at $1.06. Like over 150 times for hundreds of thousands of miles. I got so sick of their coffee near the end. When the cashiers saw me near the end of the promo it was ring, swipe and "see you soon".  No coffee please.
One of the best scores ever was scoring the Fairmont Presidents Club Platinum status. LIFETIME Platinum status that is. It was with Living Social and it was to be Platinum status for a year. Google it. Well, someone screwed up and I just happened to be online that day when it broke. For $1,500 I have had Platinum status in Fairmont for several years. Complimentary night every year. Crapload of food certs. Free massage. 4 Passion benefits every year (choose more food certs!). Suite upgrades. And more. I should give away a Fairmont robe (or two) here one day. With Accor buying Fairmont we fear this ride may be over.
In a Blue Angels airplane show I discovered that the drinks were Cokes. As in bottles. With the cap awarding Coke Reward points. Well son, grab some bags and get to work! I wish I had brought the whole family, we will have even more bags full of Coke bottle caps. Walking back to the car carrying bags full of caps and seeing others looking at us thinking we were bums collecting bottles for the recycling refunds, priceless! They had no idea that these were pure gold of course. Before they too devalued to oblivion!
Many years ago there was a promo by Valuemags that awarded a ridiculously high number of miles per magazine subscription. I got in on that and got some people on my Christmas shopping list a magazine subscription. Some for several years. Why go to the mall when you can take care of it online and get a crap load of miles instead I say!
Back in the US Mint dollar coins days I got to know the delivery driver really well. Super nice guy. Always kept a cheery demeanor even though I think the weight of my shipments may have caused him back troubles. I haven't seen him in a long time. Hope his back is okay! From the Mint to the bank to circulate the dollar coins. I felt bad about that…a little.
Okay, this one is a little out there as well. The plan was to have two kids all along. And the deal was I name the kids after my parents, assuming it was one boy and one girl of course. It's a Greek tradition thing. So, lets just say my kids somehow had miles in their accounts before they were even born! #longtermplanning!
I have left out other forms of MS crap I used to do…just not crazy enough. It was all…execution lol.
And the cheesy blogger question: What is the craziest thing you have done to earn miles & points?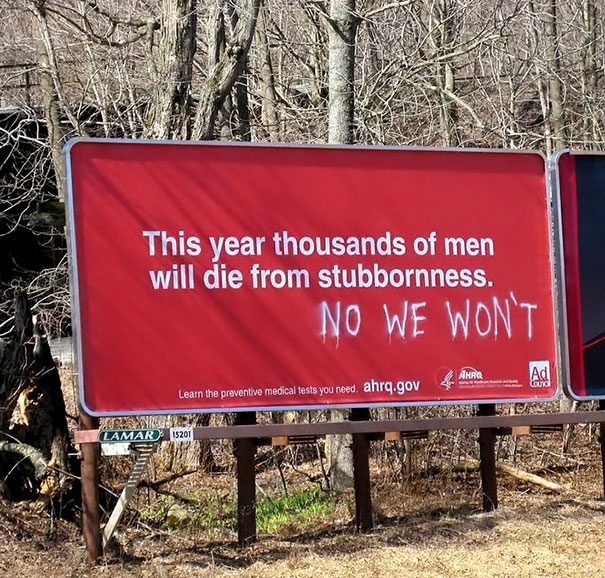 Please help bloggers you appreciate & make a positive difference in your life by spreading the word about their blogs, emailing and commenting and using their few $ links, thank you!
TBB
travelbloggerbuzz@gmail.com
Follow TBB on Twitter @FlyerTalkerinA2
You can subscribe to TBB below, winners only!