We laugh with a brilliant "13 Stages of a Mistake Fare" post, get the updated Top 25 Credit Cards, learn of some minor new Hyatt Diamond Benefits, give the new United.com a spin, we learn how AMEX keeps losing ground, we cry together of another imminent Southwest devaluation, Singapore Maids and more.
TBB Blog Mission: To Entertain. Educate. Inspire. In That Order!
You can support TBB by shopping with our AMAZON AFFILIATE LINK or click on the Amazon Banner on the right side, thank YOU!
13 Stages of a Mistake Fare by Hans Golden  –  Will Run For Miles     This is a classic! Must read. #mindblown #megaLOLtime
The Top 25 Credit Cards  –  Mile Nerd     Before you get a credit card check here, these are the best offers.
Hyatt Gold Passport Introduces Two New Diamond Benefits  –  Loyalty Lobby     All you need to know.
PSA Newbie Alert: If you see a blogger go on and on about Hyatt benefits and does NOT let you know how you can stay there for free with the Hyatt Visa, it is because that blogger treats you like a sucker and likes to keep you in the dark as the Hyatt Visa offer is direct and does NOT pay them. This is the #1 sign the blogger you admired is indeed an asshole and you may be better served staying the hell away from him or her. We'll steer you in the right direction here, just ask.
A first look at the new United.com for award travel – the good and bad  –  Milecards     Pretty good review here.
Expedia is Buying Orbitz     Big. Less. Options. Not. Good.
AMEX is Losing Its Millionaires  –  Bloomberg     Hey Amex, come on! Chase is eating your lunch, wake up!
On the Amex track, they even lost the contract with Costco, what the hell is going on here you guys!
Southwest gets ready to devalue again barely about a year since last devaluation. Everyone: this is the Delta effect. We are on the path of full blown revenue base-ization (just made that up!) in BOTH sides, nothing can stop it. Get on your bucket list trips, the sooner the better. You are welcome. #theendisnearer
The storefront maids of Singapore  –  Roads and Kingdoms     Maids. Great piece!
19 stunning pictures from the World Press photo contest     Wow, stunning indeed!
Typical net worth by age: Where do you stand?  –  USA Today     Yeah, where do you stand?
Greece has spent 90 of the past 192 years in financial crisis     Embarrassing, but true. This new government is full of Commies!
The blog posts below are lame excuses of posts to pump credit cards or just lame crap…PSA Newbie Alert: AVOID them, we can direct you to better blogs that know this stuff much better and don't treat you like a moron pumping you 24/7 with the same credit card offers which primarily pay THEM first!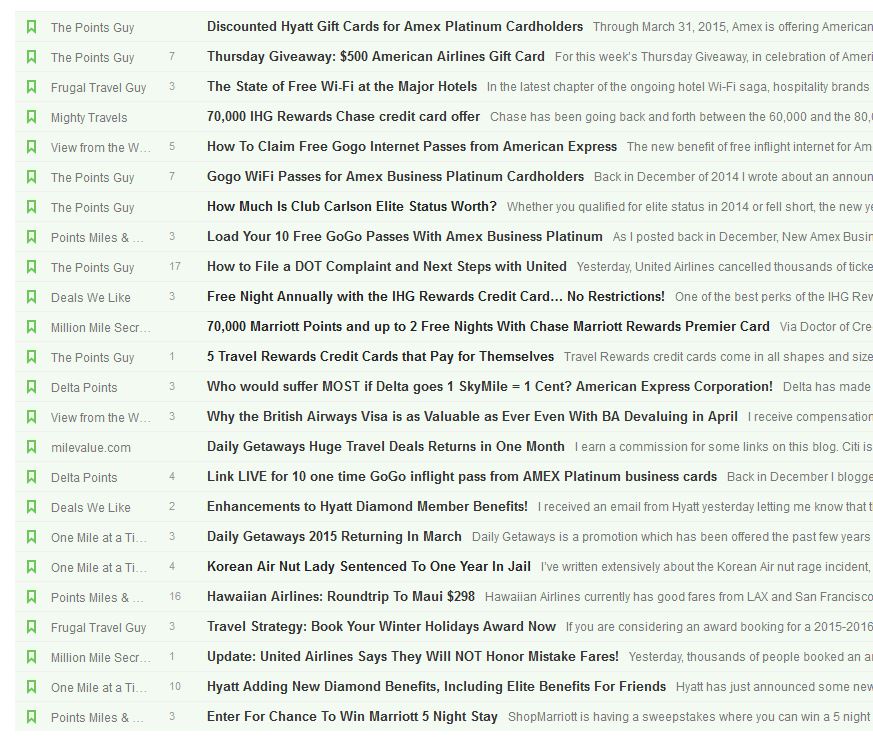 I was going to make some derogatory comments but I ain't got dime for dat! But, come on, The Points Guy writing about how to file a DOT complaint…WTF!!!!
TBB being called names and his priceless reaction hehe…
Thank you for reading and supporting my blog by clicking the crap out of my $$ links! I have stopped complaining here but when the stupid Media.net ads bring in more than the plastic links and the Amazon link combined you know,  it SUCKS! Does not even cover the sales tax for my Panera coffee in the morning you guys! Ok, I feel better now. Sometimes I wonder why am I still here, TBB is like my crack, not that I have ever done crack hehe.
TBB
travelbloggerbuzz@gmail.com
Join over 3,393 TBB followers on Twitter @ FlyerTalkerinA2 and add TBB on Google+