Another TBB post featuring the most eclectic links around the web such as the new 2023 income tax brackets, Crypto scam bots, haunted hotels, Ukraine and democracy, new 80k Chase Sapphire Reserve card offer, most tax-friendly states for retirees, learn about TIPS, visualizing the past 40 years in interest rates, best national parks to visit now, coolest neighborhoods, learn about the island nation of Nauru, lectures about Ukraine and the future of democracy, some interestingly odd characters, amazing photography and the most important developments in the quirky world of frequent flyer miles and points, you all have a great weekend!
TBB Blog Mission: To Educate. Entertain. Inspire. In That Order!
Support TBB by applying for CREDIT CARDS or visiting our

LINKS

or Donate

You like my blog? Send a link to someone please!
This blog publishes every Friday these days.
Best of Web articles are truly exceptional and MUST reads in their entirety, imho.
Welcome to all new blog readers from George, your diligent curator of the BEST web content I find and share with you. No ads, no clickbait, just amazing content I discover along with my sometimes witty and seldom incendiary commentary.
PERSONAL FINANCE
Best of Web: I am not sure how this guy does it, here is the latest by Morgan Housel: Little Rules About Big Things. I pick my favorite ones revolving around personal finance, read the whole thing:
The only way to build wealth is to have a gap between your ego and your income.
If your expectations grow faster than your income you'll never be happy with your money no matter how much you accumulate.
Having no FOMO might be the most important investing skill.
The market is rational but investors play different games and those games look irrational to people playing a different game.
Pessimism always sounds smarter than optimism because optimism sounds like a sales pitch while pessimism sounds like someone trying to help you.
Money's greatest intrinsic value is its ability to give you control over your time.
This is a good reference: The Most Tax-Friendly States For Retirees: How To Compare State Income Tax Options For Retiring Clients.
The news on the inflation front are not all bad, lower taxes are coming! The new income tax brackets for 2023.
If you wanted to learn more about Treasury Inflation Protected Securities TIPS, this is great: All About TIPS: Real Returns and Inflated Expectations. May get a bit technical, bottom line is TIPS are a lot more complicated than they appear!
This is a great visual: Visualizing 40 Years of US Interest Rates. Stop listening to "experts", we have no idea what is going to happen in the short term! Most important thing is to be diversified and stick to your plan and be disciplined and…stay humble!
CRYPTO
It amazes me crap like this just happens out in the open in this space every day: The Secretive World Of MEV, Where Bots Front-Run Crypto Investors For Big Profits. True believers say crypto is more transparent than traditional finance. Yet that openness—combined with clunky infrastructure and an absence of regulation–lets crypto trading firms with lightning-fast bots prey on unsuspecting retail traders. I learned what a sandwich attack is smh. Article can get very technical at times. But this line is one I have been screaming from the top of my lungs for years: Where are the regulators?

A lot of online success is just relentless content marketing and…then you are just given money to promote all kinds of shit. After almost ten years of going at it here maybe I will never get to that point because I just can't sell this shit. Like this crypto Celsius crap that went bankrupt and ruined so many! Anyway, I feel my blood pressure rising so let me just throw this link out: Popular Bitcoin Astrologer's Star Falls on Twitter Following $30K in Celsius Payments. The surprising thing to me is not that she got paid $30k to promote Celsius. The shocking thing to me was this:
In an interview with CoinDesk, Altman, who offers investing predictions based partly on her astrological interpretations to a vast social media audience that includes more than 237,000 Twitter followers…[Article says she also has 1.8 million total followers in social media…and I am like WTF is wrong with all these people? I am starting to think it is my face or something lol. No commenting about my face okay? Be more mindful about your clicks dear readers, life is too precious to just mindlessly give your clicks to "experts" like this!]
TRAVEL
I like the Fall season and national parks so here we go: The Best National Parks To Visit In The Fall.
More Halloween related stuff: The Creepiest, Most Mysterious Haunted Hotels in Every State.
This is cool: The 51 coolest neighborhoods in the world.
This was extremely depressing to read wow! Best of Web: A Dark History of the World's Smallest Island Nation. It is about Nauru, which sounds like hell on earth. Or close to it!
UKRAINE RUSSIA WAR
Best of Web: I just discovered Timothy Snyder and Thinking About. This is a fantastic link with ALL about Crimea history: Russia's Crimea Disconnect. I learned so much from it and I must admit I knew almost nothing about it. Also, a phenomenal lecture As Ukraine Goes, So Goes The World – A lecture on fascism, genocide, colonialism — and renewed democracy.
Best of Web: Wait, another one of his lectures, wow! The War in Ukraine and the Future of Democracy. I am not sure many realize how close we are to letting this world go to shit…
You don't get to read anything from Russians who have defected. Maybe it is because they somehow find themselves falling out of windows down the road. But this guy working in the Russian Foreign Ministry did and it is very insightful to read what he had to say: The Sources of Russian Misconduct. You will understand what Putin has done to Russia. And at the end he tries to offer a way out:
If Ukraine wins and Putin falls, the best thing the West can do isn't to inflict humiliation. Instead, it's the opposite: provide support. This might seem counterintuitive or distasteful, and any aid would have to be heavily conditioned on political reform. But Russia will need financial help after losing, and by offering substantial funding, the United States and Europe could gain leverage in a post-Putin power struggle. They could, for example, help one of Russia's respected economic technocrats become the interim leader, and they could help the country's democratic forces build power. Providing aid would also allow the West to avoid repeating its behavior from the 1990s, when Russians felt scammed by the United States, and would make it easier for the population to finally accept the loss of their empire. Russia could then create a new foreign policy, carried out by a class of truly professional diplomats. They could finally do what the current generation of diplomats has been unable to—make Russia a responsible and honest global partner.
Best of Web: Fiona Hill is awesome, maybe we all should listen to her! Fiona Hill: 'Elon Musk Is Transmitting a Message for Putin'. Interview ends with the dreaded "Time is not on our side"…
ODDZ & ENDZ
Never give up! The Profile Dossier: Diana Nyad, the First Person to Swim Unassisted from Cuba to Florida. Very inspiring!
Don't let your age be your ruler: The biggest lesson I took away from Nyad is that you're at your prime when you decide you're at your prime. Who's to say what's possible at 24, 64, or 84? Nyad is living proof that you can chase dreams at any age. "Sixty-four, that no one at any age, any gender, could ever do, has done it, and there's no doubt in my mind that I am at the prime of my life today," she says.
Three young guys messed up big time and went to federal prison. And one of them just became a great writer who wrote about his experience being incarcerated: The Art of Bidding, or How I Survived Federal Prison. When Eric Borsuk went to prison with his two best friends, they found their 'bid' — their purpose — together. Then one day, everything changed.
This is lol material: What Your Watch Says About You.
Interesting guy, to say the least: Stone Skipping Is a Lost Art. Kurt Steiner Wants the World to Find It.
Amazing photography: The Winners of the 2022 Weather Photographer of the Year Competition.
MILES & POINTS
HOT CREDIT CARD OFFERS: 80k CITI Premier, 60k CHASE Sapphire Preferred, 75k Capital One Venture X, 75k CHASE Ink Cash, 75k CHASE Ink Unlimited, 100k CHASE Ink Business Preferred, 60k CHASE World of Hyatt Visa, 80k CHASE Sapphire Reserve, 70k Bank of America Alaska Airlines Business Visa, 50k Bank of America Alaska Airlines Personal Visa, 20k CHASE Freedom Flex, up to 30k CHASE Freedom Unlimited, 140k IHG Rewards Premier AND 1 Free Night, 20k CITI Custom Cash, and many more, including many AmericanExpress cards, including Delta, Marriott and Hilton cards! Please check out my Affiliate links. Terms apply to American Express benefits and offers. Visit americanexpress.com to learn more. If you do not see a credit card with my affiliate links, perhaps I could refer you?

This section is about my hobby addiction of collecting frequent flyer miles and hotel points since the early 1990's! SKIP if you are not into it!
As of today, I have burned 1,000,775 miles/points year to date and have 4,887,003 miles/points in the bank. Some do drugs, I do miles lol!
Thanks to US banks, very lucrative travel rewards credit card offers come and go all the time. This section will act as a reference point on the best CURRENT offers. I will designate new material preceded by NEW.
BEGINNERS
The Beginner's Guide to Getting Started with Credit Cards, Points & Miles
The Basics of Booking First & Business Class with Miles
BASICS: This travel hacking hobby is mostly about getting the fat Signup Bonus of travel rewards credit cards while of course NEVER EVER carrying a balance. Banks have a marketing budget and are willing to give us many THOUSANDS of miles/points to travel mostly for free hoping to hook us to charge 20%+ interest rates on our balances. The poor souls who fall for their marketing paying these ludicrous interest rates end up subsidizing us responsible consumers who enjoy taking advantage of, cough, such bank marketing budgets! Some of us have been doing this for thirty years creating amazing travel memories…Feel free to ask me questions or post them in the comments.
BASICS: Prefer credit cards from the proprietary points programs of banks, such as Chase Ultimate Rewards, American Express Membership Rewards, Citi ThankYou Network, Capital One Rewards Miles because they are a lot more flexible and are not devalued as frequently. Over pure airline and hotel travel rewards credit cards. Pure cash back credit cards may work for you best and they are getting more valuable as airline and hotel loyalty programs keep getting devalued. Sometimes, a pure no annual fee 2% cash back card works best for simplicity!
If you wanted nothing to do with these miles and points activities and just wanted a no annual fee 2% cash back card, you can not go wrong with the Citi Double Cash Mastercard. And right now it has the highest Signup Bonus ever. Ok, it is only $200 but still it is the highest ever lol. It comes in the form of 20,000 ThankYou Points which you can cash out for $200 if you decide not to transfer them to any of the ThankYou airline and hotel transfer partners. Available here under CardIssuer/Citi.
Citi Double Cash now featuring $200 welcome bonus
NEW: Chase recently introduced an interesting credit card product, the Chase Ink Business Premier credit card that offers a $1,000 cash back after spending $10,000 on the card in the first three months. It is interesting because this is a PURE cash back card and no transfers to Chase Ultimate Rewards points are allowed! Most likely aimed at businesses with a high volume as it earns 2% cash back on all purchases and 2.5% cash back on purchases over $5,000. It does come with a $195 annual fee. Available HERE.
NEW: Chase Launches New Chase Ink Business Premier ($1,000 Bonus)
TOP TRAVEL REWARDS SIGNUP BONUS CARDS
Master Guide to Credit Card Applications: All the Rules You Need to Know, Bank by Bank 
Citibank increased the Signup Bonus for the Citi Premier card from 60,000 to 80,000 Thank You points. Annual fee is $95 and the minimum spend to score the Signup Bonus is $4k in the first three months. The Citi Premier card has a solid earning structure as it earns 3 points per dollar on gas/groceries/dining/travel and 1 point on everything else. Of course, you can transfer your points to mostly foreign airlines and JetBlue. Or you can cash out at one cent per point. Therefore, 80,000 points means $800 less $95 annual fee——-> BOOM! Read the newbies paragraph above and always think…taking advantage of bank marketing budgets! Available HERE, thank you!
 NEW: Get The Best Offer Ever, Enough For 5 Round-Trips To Hawaii & More Incredible Deals, With The Citi Premier Card!
The Capital One Venture X card offers a 75,000 point Signup Bonus after a minimum spend of $4k in the first three months. If you like simplicity and are looking for one (premium) card, I highly recommend this card (and yes, I have it myself!). It has an annual fee of $395 but it comes with a VERY easy $300 statement credit for travel booked on its excellent travel portal, essentially turning it into a $95 annual fee card. But wait…there is more! On each card anniversary you earn 10,000 points essentially making it FREE! Every dollar of spend earns 2 points and flights booked on the travel portal earn 5 points per dollar. You get access to Capital One and Plaza Premium airport lounges and a Priority Pass Select lounge membership and, this is important, you can add FOUR authorized users FOR FREE who can also have their own Priority Pass Select airline lounge membership. You can transfer your Capital One points to up to 18 Transfer Partners. No foreign transaction fees. Free Hertz President's Circle rental car top elite status. Cell phone protection and PRIMARY rental car coverage. Awesome seats at baseball stadiums for just 5k points each. And lots more. Available with my Credit Card Links, thank you for your support!
 Why the Capital One Venture X Annual Fee Shouldn't Scare You Off
NEW: 9 Unique Ways to Use Capital One Miles for Travel
NEW: The premium Sapphire Reserve card is now offering 80,000 point Signup Bonus. After a subpar 60,000 SUB that lasted a very long time. Of course many of us miles/points addicts got this card when it first came out offering what was back then an awesome 100,000 points Signup Bonus. Frankly, I canceled our cards after the first year because I never felt that this card is a keeper. I am not here to maximize credit card sales like almost every other blogger ok? So, I still believe this is a subpar premium card and if you were looking for one the Capital One Venture X card above is a much better deal. But maybe you are plugged into the Chase Ultimate Rewards points sphere and you were looking for a premium travel card and you can still get this card and you want to replenish a good chunk of your Chase Ultimate Rewards points and you have a plan how to use these points pronto (you can still cash them out for travel at 1.5 cents per point making the points worth a cool $1,200!) so here is what you get on top of the 80,000 points after you spend $4k in the first three months. The main benefit is that you get to easily offset the $550 Annual Fee of the card with a very easy automatic $300 statement credit for any travel purchase with the card. You earn 3x per dollar spent on Travel and Restaurants, you get a Priority Pass Select lounge membership for you and two guests, primary rental car insurance, no foreign transaction fees, $100 Global Entry credit, transfer to airline/hotel partners 1:1 ( I transfer to Hyatt, United and sometimes Southwest as needed), a whole bunch of other travel related benefits that most of us don't really ever use, etc. If you still decide to apply for the card please consider applying with my links HERE, thank you!
NEW: 7 Best Ways To Use the 80,000-Point Chase Sapphire Reserve Sign-up Bonus
NEW: The Best Travel Perks & Benefits of the Chase Sapphire Reserve
Alaska Airlines miles can be very valuable. Right now, the Signup Bonus offer for the Bank of America Alaska Airlines Visa Business card is 70,000 Alaska Airlines miles. The minimum annual spend to earn the 70k miles is $4k in the first three months. The annual fee comes to $75 and it is not waived. The card comes with a Companion Fare starting at $121 which could be extremely valuable in selected itineraries. No foreign transaction fees. The card earns 3x per dollar on Alaska Airlines purchases and 1x on everything else. Free bags for up to six people in the same reservation. Available HERE, thank you!
If you are looking to stay in Hilton hotels for free…you can not go wrong with these two Limited-Time Welcome Offers Available for Select Hilton Honors Cards. The Hilton Honors No Annual Fee card gives you 100,000 Hilton Honors points AND a statement credit for $100 after spending only $1,000 in the first three months. THINK about it, stay in Hilton hotels for free, be a taker lol. And the Hilton Honors Surpass card gives you 130,000 Hilton points after spending $2,000 in the first three months. The annual fee is $95 but it is WAIVED in the first year. I wish I could get these cards again…Available HERE.
NEW: Hilton Honors Complete Guide
There are now Four new offers for up to 100k Delta Skymiles are out, fyi. Available HERE. Not going to make a fool of myself trying to sell them enthusiastically. Because Delta Skymiles suck!
Barclays bank is coming back strong in this space and it is great to see! A great offer if you like American Airlines miles is the AAdvantage Aviator World Elite Business Mastercard offering 80,000 American Airlines miles AND a $95 statement credit (basically, first year annual fee is waived) after spending only $2,000 in the first 90 days. Here is a DIRECT link to it. Not the greatest card to use every day by the way…
Remember, you are NOT allowed to ever carry a credit card balance if you ever get a credit card here!
NEWS/PROMOS/MY ACTION
Are you one of the few people out there without a Rakuten shopping portal account? If yes, you can buy up to $40 for free after you open an account with my REFERRAL LINK. I will earn $40 as well, thank you!
This is not a big deal: Capital One Launches the Premier Collection and "Landing" Airport Lounge Concept. The important thing is that Capital One continues to invest in developing this market segment competing with American Express and Chase and laggard Citi banks!
RIP to Radisson Rewards program: Shocking Radisson Rewards devaluation – the value of your points is cut by half! Thank God I never transferred any points to it from the Radisson Rewards for the Americas program…which is now owned by Choice Hotels. Confused yet? If you have any of these points maybe you can still salvage some value out of them: How to move Radisson points to Radisson Americas now.
After last week's IHG disaster offering free Diamond status, it is now back to regular Gold and Platinum status challenges if you happen to have booked stays, otherwise I would definitely not go out of my way for this! IHG Email Reminder: "Reach Elite Status Faster".
If you were looking to book Qatar's Qsuites, beware: Why Booking Qsuites Has Gotten Harder (& How You Still Can!). Do you hate calling airlines as much as me?
Can they make this more complex, wtf! American Airlines Offering Status Challenge Based On Earning Loyalty Points.
Must admit, this Hyatt All-Inclusive property does look amazing and it is a nice deal with World of Hyatt points: Awesome Luxury All-Inclusive Points Redemption You Never Heard Of. It opens on December 1, 2022 and it is in Playa del Carmen, Mexico:  AMR Secrets® Impression Moxché.
The 15 Hyatt night credits I was expecting from the World of Hyatt Business Visa promotion just posted! I am now up to 59 qualifying nights for the year and just one night from requalifying for Globalist Ellite. And I have two more Suite Upgrade Awards in my account. When I hit 60 I will earn another free night (up to Category 7) award, two more Suite Upgrade awards and keep my Hyatt Concierge for another year #winning.
BUZZING
A section where I go on and on about some stuff that happens in my life and anything else that just does not fit in another section above.
This past Sunday me and my wife ran and finished the International Half of the 45th Annual Detroit Free Press Marathon (link with 200 photos from the race). This race is special to me because it was where I completed my very first Full Marathon back in 2019, an unforgettable experience which hooked me to long distance running. Since I ran my fourth full marathon three weeks ago in Berlin, my goals for this race were, well, not that firm so to speak. I could go for a PR, have a solid under 2 hours race or just hang back and help push or carry my wife who was running her first ever half marathon. It was to be a game time decision, depending on how I felt that morning. Well, I felt good so I decided to go for a PR and see how long I could keep up the pace and…fall back to under 2 hours. I finished in 1.55.48 at 8.50 pace, about a minute slower than my PR time which I was happy with considering this race has two big hills (at the Ambassador Bridge to Canada and then coming out of the Tunnel from Canada back to the US) and I also had to waste some time tying my left shoelaces. So, I feel confident I can do achieve my ultimate goal which is to run a full marathon in under 4 hours. That is the goal in the 2023 Toledo Glass City Marathon in late April 2023. I have also entered the lottery for the 2023 Chicago Marathon. Just a few pics: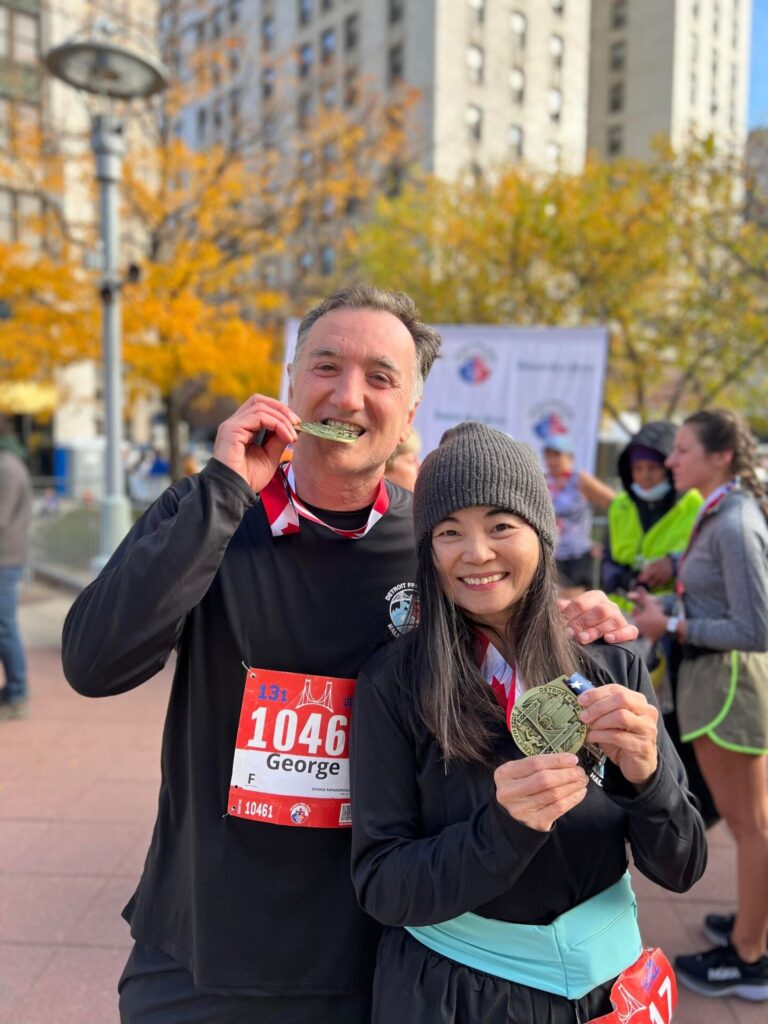 The favorite part of the race is running up the Ambassador Bridge to Windsor, Canada during the sunrise. I stole this pic from the Facebook Detroit Free Press Marathon Group because it is absolutely breath taking:
I remember this guy last year when medical people were trying to help him, so glad to see him come back: Young runner completes Half Marathon after nearly dying at 2021 race.
I love blogging and I am nearing my 10 year anniversary, wow! This is a labor of love and I wish more readers supported it. I have outlasted more than 95% of the bloggers in this space, the ones left are just rampant affiliate link and clickbait pushers which is just very sad. Enjoy each blog post that appears here. I am committed to posting every Friday until November 9, 2022. I am tired, changes are coming…This was the first blog post on November 9, 2012…so crazy this blog is still around!
Let me leave you with this…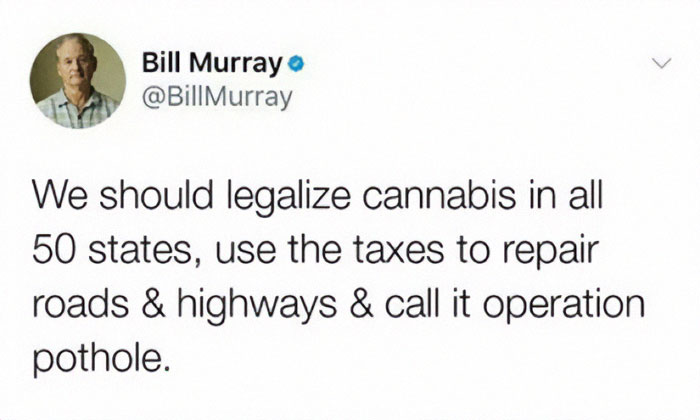 Thank you for reading my blog. If you enjoy it please pass it on to a family member or friend, thank you!
TBB
travelbloggerbuzz@gmail.com
Follow TBB on Twitter @FlyerTalkerinA2.
You can subscribe to TBB below, winners only!
Opinions expressed here are author's alone, not those of any bank, credit card issuer, hotel, airline, or other entity. This content has not been reviewed, approved or otherwise endorsed by any of the entities included within the post.