We bring you news on the AA Alaska partnership, more on the electronics ban, Wyndham new brands, nukes and bikinis, hang with Warren Buffett, learn how to shake hands, check out awesome pictures, quiz you about a party, ask about Audience Rewards and more!
I am sure you have heard about how amazing all of a sudden the IHG Rewards Visa card is now that it offers 80,000 points. I just want to drop here that this card is available now with my links. And it is not subject to the Chase Bank 5/24 restriction. Choose your clicks wisely! Reward and encourage good blogging practices!
Having said all that, the IHG Rewards Visa IS a great card. And if you get it (or got it recently), you can send a secured message to Chase to ask to be matched to the floating 100k bonus targeted offer out there. The targeted offer requires $2k minimum spend, so make sure you do that. Every year we pay $49 the annual fee and burn it in nice hotels, this year we do it at the Intercontinental The Clement Monterey and Intercontinental San Francisco.
In the never ending news of the hobby getting whacked, American Airlines is pretty much severely devaluing its partnership with Alaska. No worries, some addict out there will still go out of their way to do mileage runs to achieve Elite status. LOL from a free agent since 2012.
The new hotel brand madness continues. Talk about THE bubble! Wyndham Rewards adds three new brands: Trademark Collection, Dazzler and Esplendor.
A review of the Kimpton De Witt hotel in Amsterdam.
Here is the latest on the ridiculous laptop ban: Electronics Ban Lifted For These 4 Airlines. Which is of course great news…
Of course you should relax right? Nooooooo! I think we are in for a rude awakening if what the Cranky Flier says comes true. US Eschews Sensible Risk-Based Security in Favor of Broad-Based Insanity. Hey, elections have consequences, sad!
…there are three options:
The large electronics ban goes into effect on a slew of international flights from airports that aren't able to comply.
Flights from locations that don't comply must be canceled.
DHS blinks and admits that what it has required is impossible, giving more time for compliance or, in a perfect world, scaling back to only airports where the threat is real.
The third is mostly likely (at least the part about giving more time) since it sounds like the feds have already said they'll be open to discussions with airlines. But the fact that DHS would roll out such an ill-conceived and impossible to implement program in the first place really makes me wonder who is making decisions over there. Yes, let's celebrate the end of the large electronics ban, at least on some airlines where it existed. But this is hardly the right way to replace it on a global scale. Now we just have to wait and see if there will be a significant disruption when many of these airports/airlines fail to comply across the board by the July 19 deadline.
How to shake hands around the world. Now you know. You are welcome.
WTF were they thinking? Czech power plant apologizes for using bikini photos to choose interns. Click for the shocking video 🙂
Not much new but still wonderful to listen to Warren Buffett's interview at PBS.
I know, they keep coming. But it is so hard to resist! Winners of the BigPicture Natural World Photography Competition.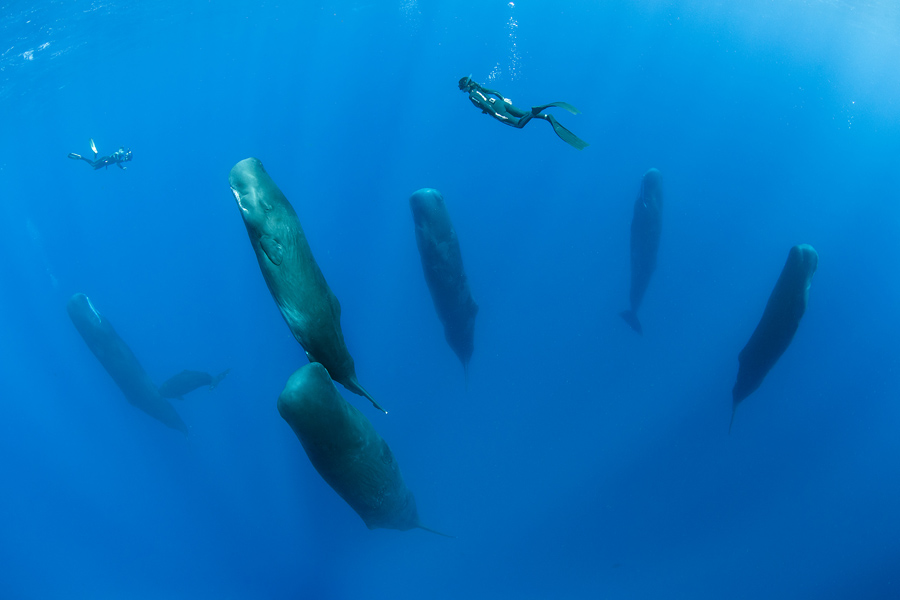 BLOG BUZZ
This section is for advanced level hobbyists and veteran blog readers & personal rants & stuff
Anyone really still using Audience Rewards? I still have four accounts I think back when there was a real deal going on (I forgot what it was, seems ages ago!). Anything good out of that site please let me know, thanks.
So this is a test to see who really reads my blog. So, if you attended the party at my house the night before the Ann Arbor Art Fair DO, contact me asap and tell me if you plan to come if we do it again. I am sensing many people will want to and I do not want to turn anyone away so…I may just skip it. #developing
There was a lot of back and forth in the comments yesterday about Million Mile Secrets. Anyways, that blog had a new design. More mobile friendly. I read the "Our Story" section and I threw up all over myself! It helps my diet, thanks! It is amazing that they keep the brand going, I thought that Daraius was ready to move on. I guess not, the money must be good still.
We have another hobbyist telling friends and family how to travel for free you guys. Based on the Friday interview at Million Mile Secrets we get some mind blowing insight:

Not sure how long this will stay up before the moderator (TBB reader) kills it. Until then, enjoy shaking your heads 🙂
Thanks for the support you guys.
And I leave you with this…Is this my finger?
Check out my updated blog lists: Blogs I Love, Blogs I Like, Blogs To Ignore
TBB
travelbloggerbuzz@gmail.com
Follow TBB on Twitter @FlyerTalkerinA2
You can subscribe to TBB below, winners only!
Opinions expressed here are author's alone, not those of any bank, credit card issuer, hotel, airline, or other entity. This content has not been reviewed, approved or otherwise endorsed by any of the entities included within the post.