The derailment continues with AA Basic Economy fares, get more Discover Cash Back, TBB Gets attacked by a fierce mob, talk about SPG and Uber, Hyatt overpays, talk about Japanese toilets, Health Savings Accounts and more!
This is going to be shorter than usual (I hope). For two reasons. One is it was a slow day yesterday. I mean, other then AA announcing Basic Economy fares and Starwood devaluing the Uber partnership…there was not much going on. Another reason I just don't feel as good, either coming down with something or personal trainer totally kicked my ass yesterday. So, here we go:
DansDeals gives a pretty good account of all the crappy Basic Economy fares with AA joining in the charade. And he does a good short summary of the state of the legacy mileage programs, which I think it is right on:
Delta runs a very good airline with a subpar mileage program
United runs a mediocre, but improving, airline with a good mileage program.
American runs a subpar airline with a mileage program that could be called a ScAAm these days.
Well, just like that, you earn half of SPG points for your Uber rides! Which blogger killed this deal huh? #kidding There are a few other ways to squeeze more Amex MR points and United miles with Uber.
How to maximize Discover Cash Back Redemptions. Good advice if you have Discover cards.
Well I guess Hyatt is really serious about "wellness' so they went out and bought Miraval Group for $375 million. Just three properties. Hey, maybe they can buy me for some consulting perhaps? I can get my daughter to design a better Globalist Disappearist logo!
Awesome news, yes, so exciting finally! Japanese Toilet Industry to Simplify Controls for Confusing HIgh-Tech Toilets.
A really good personal finance article: A health savings account could power your retirement.
Wow, talk about a slow day hey?
I was going to do a headline for Blog Buzz but I am not feeling it, so here are a few items:
Several updates in Mile Nerd's credit card page.
I remember years ago that it was really huge news if you saw an article in mainstream media about our hobby. Now, they are common. And that's not good, it's not healthy to continue our birth right to travel for free…Ok, you are laughing? Or crying? Ok, here is another one at Forbes. I lost count how many times churning&manufactured spending were stated! #yikes
There is an 85,000 Club Carlson Visa offer out there that does not get much play in the blogs and this blog post can help you decide if it is for you.
So, me and Mrs. TBB got 10,000 Alaska Airlines miles like many of you for being a member of Virgin America Elevate program. I transferred our Elevate points to Alaska and got a nice bonus, everything worked flawlessly. But not for my kids. Eventually…the 10,000 miles were credited but trying to transfer the Elevate points over has been a clusterphuck. I called yesterday and a super nice Alaska Air rep tried to help me, gave my kids the missing miles as a courtesy and will talk to the development team because something is wrong. Which means I may get to do it again 🙂 #winning
Looks like Pointchaser got a full time job, congrats! I will so miss the play by play Wal Mart runs #notreally 🙂
There were some news about AA elite upgrades or something. Like I care anymore. Doug Parker, like clockwork, is putting the hurt on us slowly and steadily. Like I predicted years ago when he got there…
I have no pics so I will leave you with my favorite one from the Auto Show. Here is what happened: I was strolling along on the floor and all of a sudden I hear screams
Them: "Omg, is this George, TBB George, omg!"
Me: "Hey, what's up?"
Them: "I can't believe is you, omg, can I touch you?" in unison.
Me: "Oh yes please do!" enthusiastically without a single trace of angry coming out me…
Them: Can we have a picture with you so we can finally take down the picture of Daraius (MMS) and have you up there?
Me: Yes oh yes!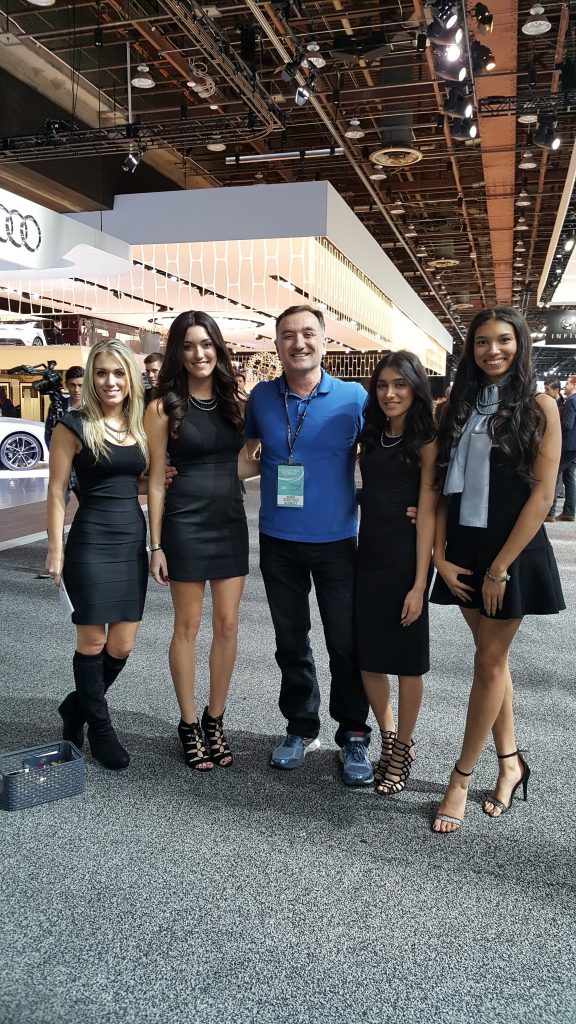 I left wondering why would they ever had his picture up and not of The Points Guy? Am I becoming a Titan, what is happening? Is this a dream?
Okay, I am okay. Really…I want to thank everyone who got a credit card with my links this month, the response has been phenomenal! I felt Titanium like when the clicks posted on that last day of the 100k CSR! I was going to make a comment here about a certain troll but I am going to take the higher road..
Ok, time to hit the bed early…
Oh, wait! And I leave you with this…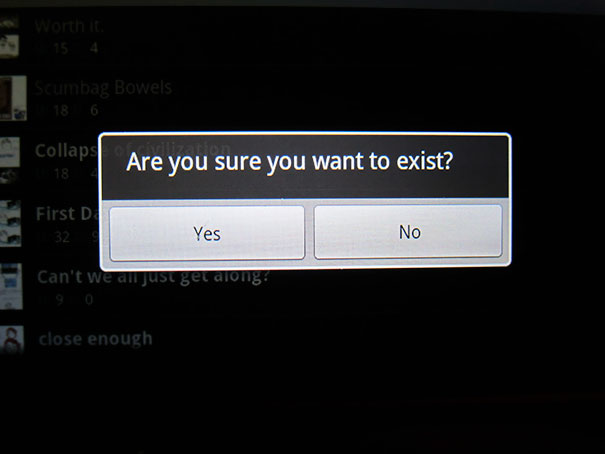 Check out my updated blog lists: Blogs I Love, Blogs I Like, Blogs To Ignore
TBB
travelbloggerbuzz@gmail.com
Follow TBB on Twitter @FlyerTalkerinA2
You can subscribe to TBB below, winners only!
Opinions expressed here are author's alone, not those of any bank, credit card issuer, hotel, airline, or other entity. This content has not been reviewed, approved or otherwise endorsed by any of the entities included within the post.