Another TBB post featuring the most eclectic links around the web such as the age of inflation, THE Crypto story, understanding Ukraine, mobile gambling, the most unique Airbnb properties, more inflation adjusted tax figures, the advantages of delaying Social Security, more details on the student loan forgiveness program, where to travel to take advantage of the strong US dollar, we go deep inside Aman hotels, more on destructive gambling, more amazing photography, the latest in the quirky world of miles and points and a lot more!
TBB Blog Mission: To Educate. Entertain. Inspire. In That Order!
Support TBB by applying for CREDIT CARDS or visiting our

LINKS

or Donate

You like my blog? Send a link to someone please!
This blog publishes every Friday.
Best of Web articles are truly exceptional and MUST reads in their entirety, imho.
Welcome to all new blog readers from George, your diligent curator of the BEST web content I find and share with you. No ads, no clickbait, just amazing content I discover along with my sometimes witty and seldom incendiary commentary.
PERSONAL FINANCE
Thanks to inflation, pun intended, we all can save more in taxes by contributing a lot more to retirement plans starting in 2023: IRS unveils record contribution levels for 401(k) plans to meet inflation. If you see an "expert" advising not to contribute to your 401k Plan…run away! Read the post for more details, the main point is this:
In 2023, individuals will be able to contribute $22,500 to their 401(k), 403(b) and related retirement accounts, up from $20,500 this year. Those who are 50 and older can give $30,000, a year-over-year increase of $7,500.
Wait, there is more. You will save more in taxes because of inflation too….Yes I am being a bit sarcastic here you guys. Tax filers can keep more money in 2023 as IRS shifts brackets.
This is a must read to keep up with this program: What You Need to Know About Biden's Student Loan Forgiveness Plan. Which is currently kind of stuck in legal limbo…
Ok, final one I promise: Delaying Your Social Security Has Rarely Been This Profitable. As benefits get adjusted for inflation, waiting longer to receive those checks will pay off even more.
I am not seeing many signs of recession around me. Travel is still hot, most businesses still looking for workers, cafes and restaurants around me still packed. People still have money set aside. Real estate has definitely slowed but prices are taking much longer to come down. It's just still strange out there. And Elon Musk looks like he is buying Twitter after all kinds of ridiculous drama. I own Twitter shares in my play account and I am going to turn a nice profit on it and, talking about a strange environment, I am not happy, I wish this guy never got involved in the first place. I think we are all still kind of messed up from the huge changes to our way of life ever since the pandemic landed followed by the geopolitical shock of "master strategist" Putin invading to take Ukraine in three days or a few weeks at best…
Best of Web: Late addition, best article on inflation I came across lately is this one: The Age of Inflation. And how political it can be running Central banks. Anyway, we are in new territory here. Amazing how clients went from asking "So, why do we have all this cash there earning nothing?" to "Oh, I really like them 9 month CDs at almost 4.5% risk free baby!"…
As the world is now witnessing, many factors affect inflation, including government spending stimulus and global supply shocks. It is true that central banks can bend long-term inflation rates to their will if they are patient enough and independent enough. But it is unclear how far they can go if the global economy continues to suffer seismic shocks. One upside of this episode of high inflation is that it may increasingly force politicians to once again recognize that low and stable inflation cannot be taken for granted and that central banks must be allowed the freedom and focus necessary to achieve their core mandate. Central bankers, for their part, should be more open to using new tools such as unrestricted negative-interest-rate policy to fight severe recessions, tools that could provide crucial help in resisting political pressures to hold rates down in an overheating economy. Whether or not the Fed manages to engineer a "soft landing" in the current crisis, the challenges it will face in the coming decade are likely to be considerably more difficult than what it confronted in the pre-pandemic world
CRYPTO
Best of Web: This is a massive 40,000 word deep deep dive on The Crypto Story. I am still going through it, as I said, it is massive. If you are trying to understand this damn thing, here it is, it is extremely well done by Matt Levine. I must admit I am understanding the technical aspects of it a little more and I kept thinking out loud to myself "WTF is this shit?". Like the incredibly wasteful bitcoin mining! Anyway, enjoy it and, again, allow some time! Archived Link.
Who needs high tech crypto to do fraud well? What if you just have access to smuggled cell phones inside a maximum security prison like this guy? Inmate in Georgia's maximum security prison accused of impersonating billionaires to steal millions. So, what does this have to do with crypto? Absolutely nothing. Since this section has a lot of fraud material I decided to stick it in here. Because this blog has no advertisers or sponsors and I can do what I want lol. I am just amazed how talented these fraudsters can be and only if they used their talents to do legal things instead smh.
TRAVEL
These two small airlines keep growing, maybe one day soon we will get to fly them. Before a bigger airlines buys them out…Breeze Airways and Avelo Airlines announce expansion plans for this winter.
This one may be a repeat but here it is anyway: The Most Unique Airbnb in Every U.S. State.
The US Dollar has been extremely strong lately which makes traveling abroad very attractive for Americans. Which of course contributes to the high travel demand across the board and definitely across the Atlantic! So, where do you go to get the most out of the US dollar? 11 Cheap Places to Travel on the US Dollar. I like #11: Everywhere lol.
For the aviation geeks reading my blog: Slow motion of an ERJ-190 landing at Skiathos. The Greek island of Skiathos is the first island I visited with high school classmates a long time ago, those were the days!
This is an investigative story on the Russian guy behind Aman hotels: The Billionaire Behind New York's Most Luxe Hotel Vladislav Doronin's ambitious, contentious journey from Leningrad to Aman New York. Learned a lot about the company, doing "business" in the former Soviet Union, backstabbing in executive suites, how the Aman brand evolved and even smiled at a reference to a Flyer Talk thread!
Best of Web: A half-moon installation rises from the Gobi desert. Amazing art project, must see! …the project was a creative collaboration between five cross-media artists who were invited to encapsulate the spirit of the Chinese festival and preserve the ecological environment and culture of the city.
ODDZ & ENDZ
Halloween is coming so here you go: The 51 Best Horror Movies To Scare Yourself Silly. Which one is your favorite?
Just saw this scary statistic: In the US, an average of 120 people die daily in car crashes. And 388 people die daily of COVID. And the US was deemed the BEST country to deal with a pandemic in, please sit down, 2019! Still boggles the mind how we messed this so badly…
If you have been reading my blog for a while you probably know that I am against gambling. Because it really hurts people as it just sucks you in. Like this guy in Michigan. Actually, the hotel he stayed at and tried to end it all is a few miles away from my house! The $30 Million Lottery Scam. How a Michigan real-estate broker became convinced he had cracked the lottery—and how he tricked his investors into financing his scheme. What a super sad story, wow. Archived Link.
I am really serious, we have a big problem in our hands! The Rise of Mobile Gambling Is Leaving People Ruined and Unable to Quit. Financial catastrophe is now only a few clicks away, a problem that is showing quiet signs of becoming a crisis. "I can't just get rid of my phone," one problem gambler says. With more states relying on the tax revenue this disease is getting institutionalized… 🙁
Amazing photography in The Urban Photo Awards 2022.
Please do not insult me by calling me a Boomer ok? I am Generation X!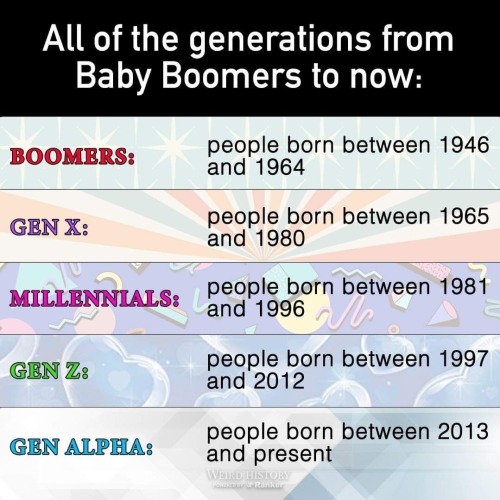 BLOG HOUSEKEEPING NOTE: I am rearranging the sequence of the blog sections. Mainly, I am placing last the MILES & POINTS section because no one is clicking on my credit card links so I am going to shift upwards the actual miles & points news/promos/my action and the BUZZING section. If you are interested to support the blog to keep blogging on…hopefully you continue reading and clicking to shock me!
MILES & POINTS NEWS/PROMOS/MY ACTION
Southwest announced some minor changes in its Rapid Rewards program: Southwest Increases Companion Pass Requirement To 135,000 Points (For Those Without Cobranded Card). Again, the airlines continue to turn their programs into credit card/banking operations…
I continue to hit my daughter's Chase Freedom Unlimited card where I am earning a minimum 3% on everything and 4.5% on Dining (and drugstores) for up to $20,000 in the first year. And we are giving up shortly on son's Hawaiian Airlines card because the miles are just subpar. But we finally managed to snag a 70k miles Hawaiian Airlines round trip award for son Honolulu – Narita NRT Tokyo. Not the greatest redemption value wise but…we need to move on! Still have about 17k Hawaiian miles left and I think we used a small number in the past too. Not bad for one year annual fee of the card hey, thanks Barclays Bank!
This could be a pretty good deal if you go through all the trouble with Virgin Red and Virgin Atlantic accounts and linking them and, this is important, you pull the trigger before November 7…assuming you find an award that can work for you and watch out for the probably insane taxes and fees (H/T: Raffles in the Comments): Insane New Virgin Atlantic "50% Points Back" Offer On All Cabins!
Expect more devaluations as we are coming out of Covid related restrictions and taking into account that airlines and hotels and all things travel are not seeing any recession related slowdowns. At all! Air Canada Aeroplan Changes for 2023.
I have always had a travel rewards credit card I was working on the minimum spend for the Signup Bonus. Lately, not so much urgency as finding that amazing deal to fly First or Business Class is just no longer there for the most part or requires way too many mental gymnastics and time which is short of right now because, life and all…
BUZZING
A section where I go on and on about some stuff that happens in my life and anything else that just does not fit in another section above.
Not doing much running these days, just some short maintenance mode runs. Thinking to go back to my gym to hit the treadmill as the weather gets colder, we'll see. I entered the 2023 lottery for the Chicago Marathon…because you can't win if you don't enter. If not successful, I plan to go the charity route. And aim to run the 2023 Toledo Glass City Marathon again. Of course, main priority is to stay healthy and keep shooting for that under 4 hour full marathon goal. Which should have been mine this year but injuries slowed me down…
No firm travel plans yet…Depends on my mother and if she decides to visit and stay with us over the winter. Daughter will be spending a semester studying abroad in Paris next year and I keep bugging her, as her exclusive travel agent dad on duty (she always teases me for laughing on my own jokes but I can't help it lol) wants to book that flight and burn some miles!
Life and time is too precious. Go on a media diet, ONLY click on educational material and the occasional time wasting funny link. Please AVOID clicking on intentionally "shocking" clickbait shit and endless crap masquerading as "content" selling you stuff you don't need. The online world has been infested with such things lately and have affected our intellectual maturity and just polluted our brains. Before you click on ANY link, please THINK "Is this something that will benefit me or society and want more of?" If not, DO NOT CLICK!
MILES & POINTS
HOT CREDIT CARD OFFERS: 80k CITI Premier, 60k CHASE Sapphire Preferred, 75k Capital One Venture X, 90k CHASE Ink Cash, 90k CHASE Ink Unlimited, 100k CHASE Ink Business Preferred, 60k CHASE World of Hyatt Visa, 80k CHASE Sapphire Reserve, 50k Bank of America Alaska Airlines Personal Visa, 20k CHASE Freedom Flex, up to 30k CHASE Freedom Unlimited, 140k IHG Rewards Premier AND 1 Free Night, 20k CITI Custom Cash, and many more, including many AmericanExpress cards, including Delta, Marriott and Hilton cards! Please check out my Affiliate links. Terms apply to American Express benefits and offers. Visit americanexpress.com to learn more. If you do not see a credit card with my affiliate links, perhaps I could refer you?

This section is about my hobby addiction of collecting frequent flyer miles and hotel points since the early 1990's! SKIP if you are not into it!
As of today, I have burned 1,000,775 miles/points year to date and have 4,887,493 miles/points in the bank. Some do drugs, I do miles lol!
Thanks to US banks, very lucrative travel rewards credit card offers come and go all the time. This section will act as a reference point on the best CURRENT offers. I will designate new material preceded by NEW.
BEGINNERS
The Beginner's Guide to Getting Started with Credit Cards, Points & Miles
The Basics of Booking First & Business Class with Miles
BASICS: This travel hacking hobby is mostly about getting the fat Signup Bonus of travel rewards credit cards while of course NEVER EVER carrying a balance. Banks have a marketing budget and are willing to give us many THOUSANDS of miles/points to travel mostly for free hoping to hook us to charge 20%+ interest rates on our balances. The poor souls who fall for their marketing paying these ludicrous interest rates end up subsidizing us responsible consumers who enjoy taking advantage of, cough, such bank marketing budgets! Some of us have been doing this for thirty years creating amazing travel memories…Feel free to ask me questions or post them in the comments.
BASICS: Prefer credit cards from the proprietary points programs of banks, such as Chase Ultimate Rewards, American Express Membership Rewards, Citi ThankYou Network, Capital One Rewards Miles because they are a lot more flexible and are not devalued as frequently. Over pure airline and hotel travel rewards credit cards. Pure cash back credit cards may work for you best and they are getting more valuable as airline and hotel loyalty programs keep getting devalued. Sometimes, a pure no annual fee 2% cash back card works best for simplicity!
If you wanted nothing to do with these miles and points activities and just wanted a no annual fee 2% cash back card, you can not go wrong with the Citi Double Cash Mastercard. And right now it has the highest Signup Bonus ever. Ok, it is only $200 but still it is the highest ever lol. It comes in the form of 20,000 ThankYou Points which you can cash out for $200 if you decide not to transfer them to any of the ThankYou airline and hotel transfer partners. Available here under CardIssuer/Citi.
Citi Double Cash now featuring $200 welcome bonus
Chase recently introduced an interesting credit card product, the Chase Ink Business Premier credit card that offers a $1,000 cash back after spending $10,000 on the card in the first three months. It is interesting because this is a PURE cash back card and no transfers to Chase Ultimate Rewards points are allowed! Most likely aimed at businesses with a high volume as it earns 2% cash back on all purchases and 2.5% cash back on purchases over $5,000. It does come with a $195 annual fee. Available HERE.
 Chase Launches New Chase Ink Business Premier ($1,000 Bonus)
TOP TRAVEL REWARDS SIGNUP BONUS CARDS
Master Guide to Credit Card Applications: All the Rules You Need to Know, Bank by Bank 
NEW: These two NO ANNUAL FEE Chase Business cards are now offering an amazing 90,000 Chase Ultimate Rewards Points, the Chase Ink Business Cash and the Chase Business Ink Unlimited! Bottom line, I think these are the BEST business travel rewards cards out there right now! The 90k Signup Bonus can be earned after $6k of spend on the cards in the first three months. I am not going to make a fool of myself with recurring "69 reasons I love these two cards", this is not a sales maximization blog ok? You can click to find out more about them and you can apply HERE to support this blog, thank you.
Chase Ink Cash/Unlimited 90,000 Points Now Available Online
Citibank increased the Signup Bonus for the Citi Premier card from 60,000 to 80,000 Thank You points. Annual fee is $95 and the minimum spend to score the Signup Bonus is $4k in the first three months. The Citi Premier card has a solid earning structure as it earns 3 points per dollar on gas/groceries/dining/travel and 1 point on everything else. Of course, you can transfer your points to mostly foreign airlines and JetBlue. Or you can cash out at one cent per point. Therefore, 80,000 points means $800 less $95 annual fee——-> BOOM! Read the newbies paragraph above and always think…taking advantage of bank marketing budgets! Available HERE, thank you!
 Get The Best Offer Ever, Enough For 5 Round-Trips To Hawaii & More Incredible Deals, With The Citi Premier Card!
The Capital One Venture X card offers a 75,000 point Signup Bonus after a minimum spend of $4k in the first three months. If you like simplicity and are looking for one (premium) card, I highly recommend this card (and yes, I have it myself!). It has an annual fee of $395 but it comes with a VERY easy $300 statement credit for travel booked on its excellent travel portal, essentially turning it into a $95 annual fee card. But wait…there is more! On each card anniversary you earn 10,000 points essentially making it FREE! Every dollar of spend earns 2 points and flights booked on the travel portal earn 5 points per dollar. You get access to Capital One and Plaza Premium airport lounges and a Priority Pass Select lounge membership and, this is important, you can add FOUR authorized users FOR FREE who can also have their own Priority Pass Select airline lounge membership. You can transfer your Capital One points to up to 18 Transfer Partners. No foreign transaction fees. Free Hertz President's Circle rental car top elite status. Cell phone protection and PRIMARY rental car coverage. Awesome seats at baseball stadiums for just 5k points each. And lots more. Available with my Credit Card Links, thank you for your support!
 Why the Capital One Venture X Annual Fee Shouldn't Scare You Off
9 Unique Ways to Use Capital One Miles for Travel
NEW: Wondering Whether to Renew Your Venture X Card? Make Sure You Read This
The premium Sapphire Reserve card is now offering 80,000 point Signup Bonus. After a subpar 60,000 SUB that lasted a very long time. Of course many of us miles/points addicts got this card when it first came out offering what was back then an awesome 100,000 points Signup Bonus. Frankly, I canceled our cards after the first year because I never felt that this card is a keeper. I am not here to maximize credit card sales like almost every other blogger ok? So, I still believe this is a subpar premium card and if you were looking for one the Capital One Venture X card above is a much better deal. But maybe you are plugged into the Chase Ultimate Rewards points sphere and you were looking for a premium travel card and you can still get this card and you want to replenish a good chunk of your Chase Ultimate Rewards points and you have a plan how to use these points pronto (you can still cash them out for travel at 1.5 cents per point making the points worth a cool $1,200!) so here is what you get on top of the 80,000 points after you spend $4k in the first three months. The main benefit is that you get to easily offset the $550 Annual Fee of the card with a very easy automatic $300 statement credit for any travel purchase with the card. You earn 3x per dollar spent on Travel and Restaurants, you get a Priority Pass Select lounge membership for you and two guests, primary rental car insurance, no foreign transaction fees, $100 Global Entry credit, transfer to airline/hotel partners 1:1 ( I transfer to Hyatt, United and sometimes Southwest as needed), a whole bunch of other travel related benefits that most of us don't really ever use, etc. If you still decide to apply for the card please consider applying with my links HERE, thank you!
 7 Best Ways To Use the 80,000-Point Chase Sapphire Reserve Sign-up Bonus
The Best Travel Perks & Benefits of the Chase Sapphire Reserve
NEW: There is a new offer which could land you 130,000 Hilton Honor points along with a few Hilton free night certificates if…you can afford to devote $15k of spend on the Hilton Business card. If you are interested, please support the blog by applying for the card HERE, thank you!
Hilton business card new offer with free night certificate component
Remember, you are NOT allowed to ever carry a credit card balance if you ever get a credit card here!
Let me leave you with this…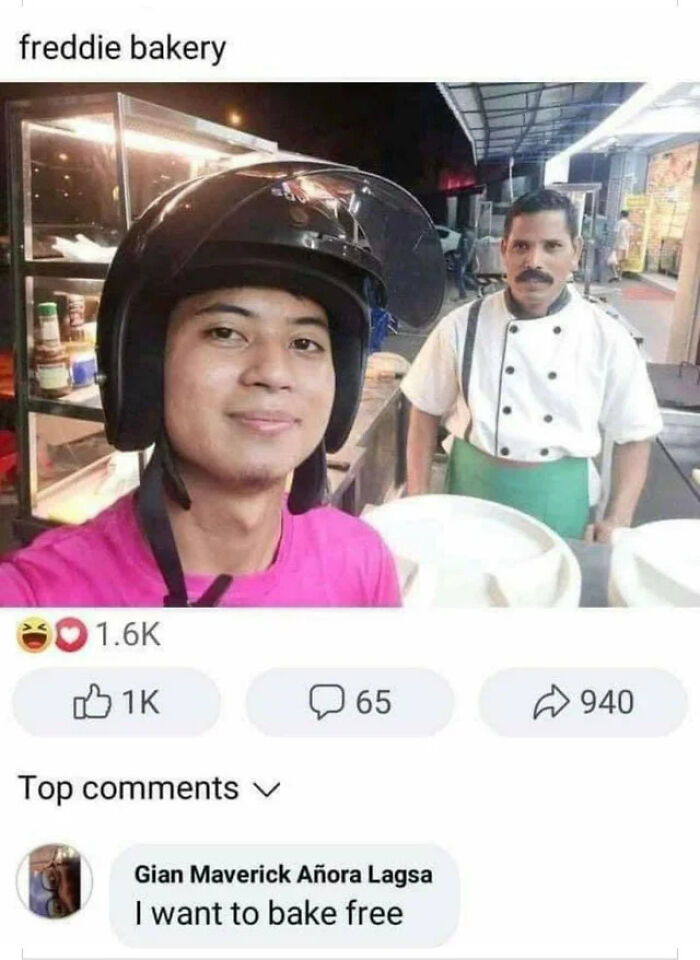 Thank you for reading my blog. If you enjoy it please pass it on to a family member or friend, thank you!
TBB
travelbloggerbuzz@gmail.com
Follow TBB on Twitter @FlyerTalkerinA2.
You can subscribe to TBB below, winners only!
Opinions expressed here are author's alone, not those of any bank, credit card issuer, hotel, airline, or other entity. This content has not been reviewed, approved or otherwise endorsed by any of the entities included within the post.