Another TBB post featuring the most eclectic links around the web such as a blogger supporting Airbnb breakup, warnings about MLM schemes, the latest on Omicron, the Simply Miles AA promo, Greece getting a Conrad hotel, an interview with the Train man of Seat61, the latest inflation adjusted retirement and tax numbers for 2022, a sad story of a dude who threw away a hard drive with hundreds of millions of dollars worth of bitcoin in it, snorkeling in the Florida Everglades, a hilarious review of a Michelin starred restaurant, marathon runner Kipchoge is the GOAT, amazing street photography and more!
TBB Blog Mission: To Educate. Entertain. Inspire. In That Order!
Support TBB by applying for CREDIT CARDS or visiting our

LINKS

or Donate

You like my blog? Send a link to someone please!
Some of the links are behind a paywall. You can try to read them using Archive.is.
New posts coming this Wednesday and Friday!
TRAVEL
Big news in the Athens, Greece hotel world with the Hilton being rebranded as a Conrad after extensive work to be done: Greece is Getting a Conrad Hotel, a Hilton Luxury Brand.  I stayed here again just last month as it is perfectly located near the finish line of the Athens Marathon. Looking forward to stay again as a Conrad…Here is the official press release.
Nomadic Matt says It's Time to Break Up with Airbnb. He can text the CEO, that is when you know you are a big time blogger. Unlike me, lol.
A post about a hotel housekeeper in a New York City luxury hotel: Queen of Clean. I always leave them a good tip, you should too.
Seat61 is a well-known website all about trains. Here is an interview with The Man In Seat 61 on global train travel, hidden subsidies, and Burmese numerals.
Q: what do you think would improve our rail experience?
A: A single booking system for Europe that would do everything and has all the information in it. [Amen and good luck!]

PERSONAL FINANCE
Good reference post with all the new updated numbers: Social Security, healthcare, taxes, savings: Key numbers for Americans to remember in 2022.
I really hope you or a loved one is not into Multi Level Marketing MLM schemes. Be careful out there! 30 People Share How They Escaped Multi-Level Marketing Schemes That Sucked Them In.
…the defining characteristics of all MLMs are the same as those of all pyramid schemes:
The endless chain recruiting model;
The requirement to pay to enroll and participate. This can be with cash or the purchase of goods;
Necessity to recruit in order to make the money that is promised;
Money is transferred from "last ones in" to the top recruiters.
This is a sad story of a guy who threw away a hard drive in the garbage dump containing the key to his bitcoin stash only to realize years later that it is now worth hundreds of millions of dollars and he has been trying to get the local authority to dig to find it and…you won't believe what happened next. Actually, you know, his life became consumed by this, his wife left him and…what a sad story indeed. Half a Billion in Bitcoin, Lost in the Dump.
He told me that his children were into other things now, and didn't visit anymore. He did not wish to discuss any romantic relationships that he'd had since Hafina left. "I try to keep to myself," he told me. "Women are costly." Howells was no longer employed. For more than a year after the loss of the hard drive, he had continued at his job as a systems engineer. To make the workday tolerable, he'd limited how often he consulted the bitcoin-tracking app. He'd even tried to avoid driving routes that took him by the dump. But, eventually, the memory of the money he had thrown away overpowered his work ethic. "I kind of lost the motivation," he explained.
COVID-19
Trying to keep up with all the Omicron news…
UPDATE: Just added this, it is a MUST read, captures so well what we are all going through right now! Late Stage Covid. If you are going to read one article today here, make it this one.
First, type the US city you are thinking to travel to and get an idea of what is happening there, Covid-ly speaking: Covid ActNow.
We are learning more about the new variant every day. We Know Enough About Omicron to Know That We're in Trouble. European countries are going back to lockdowns and…Biden is speaking tomorrow about Omicron. We canceled our trip to Tucson, Arizona over the Christmas break, we are staying home.
Either way, in the short run, we will have a massive number of Omicron cases on top of a massive number of Delta cases. Together they will infect huge numbers of people, vaccinated or not, and burden an already overburdened health-care system. Boosters, social distancing, rapid testing, and masks can slow down this impact. We will know more about Omicron soon, but we already know enough.
Reading the updates at Your Local Epidemiologist is becoming a must read, here is the Omicron Update from December 17.
Bottom Line
Case counts are going to get very high. As high as our testing capacity can take. While the severity of disease is reduced (due to immunity or intrinsic changes, we don't know), the mere number of infections will increase hospitalizations.
Please use a layered approach this holiday season. There are still 75 million Americans relying on the "herd" to protect them through no choice of their own. While your individual risk may be low, Omicron presents significant societal risk.
We are all going to catch the virus at some point. So, Don't Be Surprised When You Get Omicron. Have a plan! And pray that Omicron cases continue to be mild…
ODDZ & ENDZ
Some people are into snorkeling. I bet you that you will never go snorkeling here, wow! This Guy Likes to Snorkel in the Florida Everglades and It's Full of Surprises.
You may have seen this restaurant review that went viral: Bros, Lecce: We Eat at The Worst Michelin Starred Restaurant, Ever. Enjoy the ridiculousness and the laughs.
I am not into snorkeling but I am into running. And I really enjoyed this article: Eliud Kipchoge: Inside the camp, and the mind, of the greatest marathon runner of all time.
These are amazing: 25 Of The Most Powerful Street Photos As Selected By The AAP Magazine.
MILES & POINTS
HOT CREDIT CARD OFFERS: 100k Capital One Venture X Rewards, 75k CHASE Ink Cash, 75k CHASE Ink Unlimited, 100k CHASE Ink Business Preferred, 50k CHASE Sapphire Reserve, 80k CITI Premier, 20k CHASE Freedom Flex & CHASE Freedom Unlimited, 60k CHASE United Explorer, 60k BANK OF AMERICA Alaska Airlines Business, and many more, including many AmericanExpress cards, including Delta, Marriott and Hilton cards! Please check out my Affiliate links. Terms apply to American Express benefits and offers. Visit americanexpress.com to learn more.

If you do not see a credit card with my affiliate links, perhaps I could refer you? Contact me!
This section is about my hobby addiction of collecting frequent flyer miles and hotel points since the early 1990's! Feel free to skip this section and parts of the next one if this is not for you.
Newbies: When you first see a promotion that requires registration, take a few seconds and register for it to just get it out of the way because you may forget all about it later. Here is the new Hilton Honors promotion titled Unlimited Points, register HERE. And here is the latest IHG Rewards promotion.
Another nice weekly roundup by The Lazy Traveler: Best in Miles, Points, Credit Cards, Travel and More: Around the Web: 12.12 — 12.18, 2021.
A really funny video about a Hotel ad from Saturday Night Live.
BLOG BUZZ
We are now entering BLOG BUZZ, a section for advanced hobbyists and veterans of this fast imploding hobby and also a section where I go on and on about some stuff that happens in my life because it helps me feel better about myself.
I canceled my Radisson Rewards Americas reservation in Tucson, Arizona over the holidays…I am still looking to unload 352k points…one day…before they expire smh.
This sucks: AwardWallet no longer tracking American Airlines miles.
It appears that the SimplyMiles 240x per dollar promotion will be honored. I never had that specific charity in my account so I did not participate. I knew this will blow up when the big commercial blogs wrote about it. I have enough AA miles in the bank and I kept my cash. It is not like we are going anywhere anytime soon and I can not help but wonder some poor soul probably got fired over this poorly run promotion and how soon this will lead to more AA miles devaluations…
Some hobby travel rewards credit cards Year-End Housekeeping. This in particular is good advice:
Check for any annual fees that posted and call the bank for a retention offer, or just chat online if the bank is American Express. Some sample phraseology: "I'm thinking of closing this card because of its high annual fee, but before I decide what to do I was wondering if there are any retention offers or spend bonuses." If you get an offer, don't forget to add: "Are there any other offers available?" Sometimes there are better offers if you keep asking. American Express specific note: If you accept a retention offer, plan on keeping that card for 12-13 months to avoid getting popups that deny credit card bonuses in the future
Waiting for son's Barclay Hawaiian Airlines credit card to arrive to get going on the $6k minimum spend to earn 80,000 miles. Other than that…not much is going on regarding the hobby. In holiday slow down mode…
Let me leave you with this…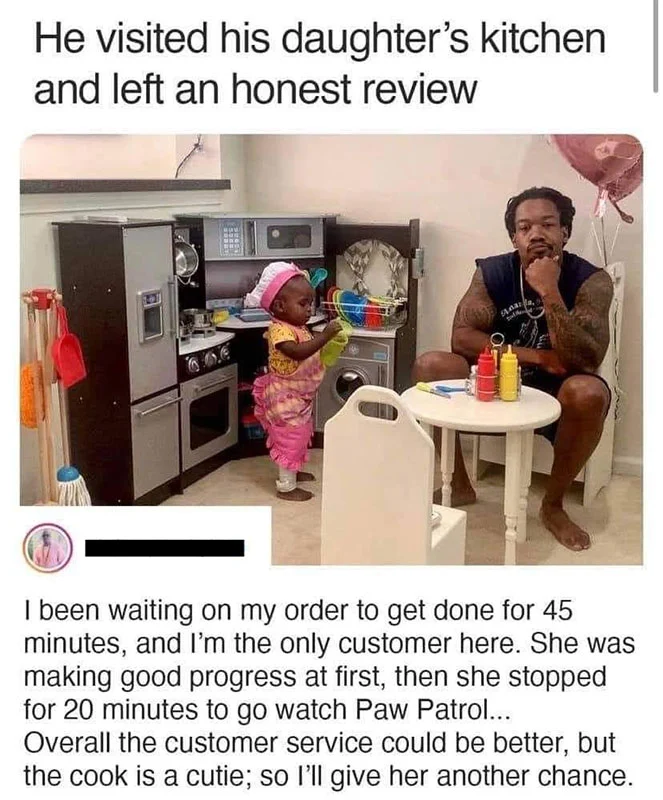 Thank you for reading my blog. If you enjoy it please pass it on to a family member or friend, thank you!
TBB
travelbloggerbuzz@gmail.com
Follow TBB on Twitter @FlyerTalkerinA2.
You can subscribe to TBB below, winners only!
Opinions expressed here are author's alone, not those of any bank, credit card issuer, hotel, airline, or other entity. This content has not been reviewed, approved or otherwise endorsed by any of the entities included within the post.