Another TBB post featuring the most eclectic links around the web such as a list of all national parks, unique Iceland, science revolution, the new Capital One Venture X Card, another micronation, higher contributions to 401(k) retirement plans and other inflationary adjustments, beware of scammers tricking you to a better job, we screwed up on the Covid rapid tests too, the Company Man who makes Escobar look like a toddler, amazing Laurie Anderson still at it, laugh at funny animals, the few worthy miles and points developments you should know ignoring the numerous minor crap out there masquerading as important, my first international trip post Covid is underway and it is kind of weird, need feedback on Hawaiian Airlines and more.
TBB Blog Mission: To Educate. Entertain. Inspire. In That Order!
Support TBB by applying for CREDIT CARDS or visiting our

LINKS

or Donate

You like my blog? Send a link to someone please!
Some of the links are behind a paywall. You can try to read them using Archive.is.
TRAVEL
Nice to see US borders open again to vaccinated tourists!
I got them all for you: Complete List of U.S. National Parks. With links, you are welcome.
Kind of fascinated lately by the tiny mirconations. Because they are so weird. Did you know Westarctica? It is located in, please sit down, Antarctica of all places. Founded by a dude named Travis McHenry in Pennsylvania…I mean, you can't make this stuff up. Anyway, the story will shock you, my kind of clickbait I guess. But this "nation" is now using its "power" to bring awareness to climate change in Antarctica instead of mostly grandiose selfish greedy reasons like all the others #developing.
I have not been to Iceland yet but one day I will. Because it is unlike any other country and these pics prove it.
PERSONAL FINANCE
We have higher 2022 retirement plan contribution numbers hooray! Retirement, pension plan inflation adjustments for 2022. 401k contributions go from $19,500 to $20,500 while IRA contributions sadly remain at $6,000. Read the article for more details.
Be really careful out there! Scammers Are Using Fake Job Ads to Steal People's Identities. From Facebook to LinkedIn to Indeed, ads are popping up that promise well-paying jobs — if applicants provide their Social Security numbers and other details up front. Scammers then use the information to apply for unemployment benefits.
COVID-19
We need to do better on this: Here's Why Rapid COVID Tests Are So Expensive and Hard to Find. Months-long silences. Mysterious rejections. Here's what's behind the shortages of a critical tool for ending the pandemic.
This is a must read. Did you know about Fast Grants? America Needs a New Scientific Revolution. A repurposed antidepressant might help treat COVID-19, a remarkable study found. The way this research was funded highlights a big problem—and bigger opportunity—in American science.
The U.S. relies on a fleet of scientific agencies—the CDC, FDA, NIH, and NSF—that are decades old and that, in many cases, act their age. The CDC publishes excellent research, but it utterly failed to respond quickly and adequately in the face of a national emergency. The FDA protects Americans from some terrible medical products, but its protectiveness also deprives Americans of some very good and urgently needed products. The NIH and NSF fund a lot of brilliant research, but their hegemony over scientific funding makes it hard to know whether we could be doing much, much better…American science needs more science. That means, above all, that we need more experiments. We shouldn't have to depend on 20th-century institutions to guide 21st-century progress. The lesson of Fast Grants is that we don't have to.
ODDZ & ENDZ
Forget Escobar, meet The Company Man.  Tse Chi Lop, the suspected ringleader of a $21-billion crime syndicate, may be the world's most innovative drug lord. And Toronto was his training ground. Hard for me to associate Toronto with so much drug trade. If only such people used their talents doing something good instead smh.
Amazing story about an amazing artist: Laurie Anderson Has a Message for Us Humans. For half a century, she has taken the things we know best— our bodies, our rituals, our nation — and shown us how strange they really are. She is 74 now and still busy with so many projects and no intent to ever slow down, wow! And the latest project at the Hirshhorn looks amazing! How she was discovered (playing her experimental violin in the streets of Genoa in Italy) in the mid 70's is an amazing story…
The best part was that this young American was playing her experimental violin while standing on ice skates, and the blades of the skates were frozen into two huge blocks of ice — so as she played her cyborg violin, as crowds of baffled Italians gathered to watch, the ice blocks she was standing on would slowly melt, and eventually the skates would clunk down onto the pavement, and that would be the end of the performance. Anderson would stop playing and walk off. She called the piece "Duets on Ice."
We all need a laugh, check these out: These Finalists From Comedy Pet Photography Awards 2021. No sample, want to avoid getting hit with another copyright violation and fine
MILES & POINTS
HOT CREDIT CARD OFFERS: 75k CHASE Ink Cash, 75k CHASE Ink Unlimited, 100k CHASE Ink Business Preferred, three personal 100k CHASE Southwest cards, 50k CHASE Sapphire Reserve, 80k CITI Premier, 20k CHASE Freedom Flex & CHASE Freedom Unlimited, 80k CHASE United Quest, 60k BANK OF AMERICA Alaska Business, 150K CHASE IHG Rewards Club Premier (look Under "Mastercard" for this one and not Chase!) and many more, including many AmericanExpress cards, including Delta, Marriott and Hilton cards! Please check out my Affiliate links. Terms apply to American Express benefits and offers. Visit americanexpress.com to learn more.

If you do not see a credit card with my affiliate links, perhaps I could refer you? Contact me!
This section is about my hobby addiction of collecting frequent flyer miles and hotel points since the early 1990's! Feel free to skip this section and parts of the next one if this is not for you.
Newbies: Bloggers making a living selling travel rewards credit cards will ALWAYS find cards they sell more exciting than they really are because, please sit down, this is how they get paid. Never forget that.
There is a new travel rewards credit card out there. By improving Capital One which is really trying hard to become a contender I guess. Capital One Announces Venture X. You can read the post for more details. Best thing about it is the 100k signup bonus. Rest is okay if you like the simplicity and traveling in the Capital One silo so to speak. That assumes this very difficult to do business with bank approves you in the first place. As of publication time, I still do not have the affiliate link. Even if I did…it would not change my feelings about it. Unlike most bloggers in this full time career being way too kind about it. I guess CO tries to capture that middling feeling between the very expensive premium cards and the lower annual fee cards…whatever.
More hotels are doing this, good to see: IHG Rewards Status, Points & Certificate Extensions.
I get this question a lot too, good reference: Do Credit Issuers and Banks Match Increased Bonus Offers?
Best roundup out there, after mine of course 🙂 Best in Miles, Points, Credit Cards, Travel and More: Around the Web Oct 31 — Nov 6, 2021.
BLOG BUZZ
We are now entering BLOG BUZZ, a section for advanced hobbyists and veterans of this fast imploding hobby and also a section where I go on and on about some stuff that happens in my life because it helps me feel better about myself.
Update: Got this crazy idea to do my trip report, all on Twitter. Follow this thread and hashtag #TBBTripping. TBB stands for innovation , boom! Or is a really dumb idea I will soon give up on lol.
By the time you are reading this I am on my way to Greece! Flying Delta First Class from Detroit to JFK, Lufthansa Business Class from JFK to Frankfurt, one night at the Hilton Frankfurt Airport, Aegean Business Class to Athens, two nights at the Athens Grand Hyatt, followed by three nights at the Athens Hilton. Oh, next Sunday I am running the Athens Marathon, God willing. I hope to cross the finish line inside the marble stadium used for the first Olympics in 1896. This is the original marathon course, it has a special significance among Greeks.
If my laptop goes, there may not be another post here until my return!
Today marks year 9 of blogging. Others do self glowing posts blah blah blah, I ain't got time for dat and I am a low key type person so thank you for reading. This was supposed to be a joke for three months when I started blogging and…still trying to find commercial success #notreally.
So, my son finally got back to business travel and had to fly from Honolulu to New York City. I told him, well, you have a chance to keep your American Airlines AAdvantage Platinum Pro or maybe look into United or Delta. He said that he would rather fly direct. Well, shockingly, only Hawaiian Airlines flies direct to JFK these days so after his return flight he would be Hawaiian Airlines Gold elite. I have never looked at the HA program before, too late for Platinum. And I see the website advertises an 80,000 miles signup bonus for the Barclay's issued credit card, maybe he goes for this one after my return as future leisure trips to Japan (and Australia and South Korea) are likely. Anything we should know about this program? Anything to avoid? Oh, he really enjoyed the flight in first class #roadwarrior.
I tend to not use the Chase travel portal myself and I almost missed this:  Chase Has Hugely Devalued Its Ultimate Rewards Portal, And No One Seems to Notice!
Let me leave you with this…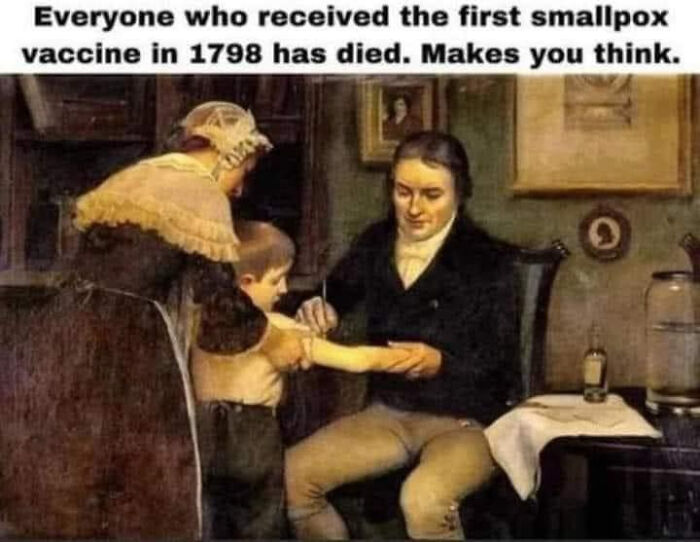 Thank you for reading my blog. If you enjoy it please pass it on to a family member or friend, thank you!
TBB
travelbloggerbuzz@gmail.com
Follow TBB on Twitter @FlyerTalkerinA2.
You can subscribe to TBB below, winners only!
Opinions expressed here are author's alone, not those of any bank, credit card issuer, hotel, airline, or other entity. This content has not been reviewed, approved or otherwise endorsed by any of the entities included within the post.