We bring you amazing facts about the amazing Chase Sapphire Reserve, look at top drone photos, talk about the Match.Com BA deal aftermath, blame Boomers for everything, some good advice how to live a good life, fly over China's ghost cities and more!
TBB Blog Mission: To Entertain. Educate. Inspire. In That Order!
What a boring weekend in the miles and points blog world, wow!
Interesting little article on the amazing Chase Sapphire Reserve credit card. We have seen most of these figures before. And these figures stand out on the people who have signed up for it:
Average income: >$180k
Average Deposit and Investment Wallet: >$800k
Average FICO score: >785
When mainstream media thinks the Amex Platinum at a $550 fee is a ripoff. Can't wait to see what they do to the Business Platinum next!
Lets move on to more important things I found for you. I could be promoting my blog and its amazing links but instead I comb through Feedly to bring you the following:
The Worst Generation. You suck Boomers! Note: I am not A Boomer, so there! If you are a Boomer and you are offended (you probably should be), don't take it out on me all right? Thanks! #DontShootTheMessenger
Ed Thorp's Advice on How to Live a Good Life. This is really good stuff dear readers. About success, money and what is a good life anyway. And it reminds me some fellow bloggers  in this space…Two excerpts stand out:
When J. Paul Getty was the richest man in the world and manifestly not fulfilled, he said the happiest time of his life was when he was sixteen, riding waves off the beach in Malibu, California. In 2000, Los Angeles Times Magazine, speaking of new multibillionaire Henry T. Nicholas III of Broadcom Corporation, said, "It's 1:30 a.m. He's just turned 40—at his desk, in a dimly lit office. He hasn't seen his wife and children, 'my reason for living,' for several days. 'The last time we talked, [Stacey] told me she missed the old days, when I was at TRW and we lived in a condo. She told me she wants to go back to that life.' But they can't go back because he can't let up." (They later divorced.)
I loved Thorp's ideas that time is all that matters in life and having the best life is more important than having the most money. The first step might be to understand the difference between the pursuit of happiness and the figuring out how to be content with what you have.
Ok, the above were way too serious. And you know we like not to take ourselves too seriously around here. So, here is the deal. TBB is working on an exclusive affiliate arrangement with THE product that will blow you away. The new Smart condom ring i.Con, the Fitbit for your man bits. Oh man, can't wait for the money to start rolling in, may get me a mansion at the Hamptons next to the one The Points Guy lives in so we can hurl water bombs at him and his guests, woohoo!
This is epic and a must click. You know I like drones by now. The most incredible drone photos. I can see you hardly can contain your enthusiasm as you look at endless attempts trying to sell you plastic…
More awesome images from China's ghost cities. These ones are from satellites #wow.
BLOG BUZZ
This section is for advanced level hobbyists and veteran blog readers
Blogging about deals kills them. RIP Merrill 50k Visa signup links are now gone. Thanks bloggers…
Just be careful with the now live Hilton Honors Points & Money Option out there…
There may be a 5k SPG bonus if you can make this happen after trying to enroll with the link in this page. And if you never had the SPG cards before and you know what you are doing…please don't sign up because some blogger told you it is good for you (and never told you how good it was for them). Yes, they can be a good deal, especially now that Marriott is taking over SPG and Amex may be going away…So, after you thought really hard about this and you can swing all this spending for the lucrative signup bonus (what else!) please consider signing up with mine and hell yes it will be good for you and me 🙂
Funny how the #1 British blogger decided not to write about the match.com deal (#2995) in the British Airways shopping mall. One Date at a Time wrote several posts on it urging readers to spend as much as possible. And then Avios were only given for the base subscription. WTF is wrong with some people? Anyways, at least you know that this is happening right  now…
And I leave you with this….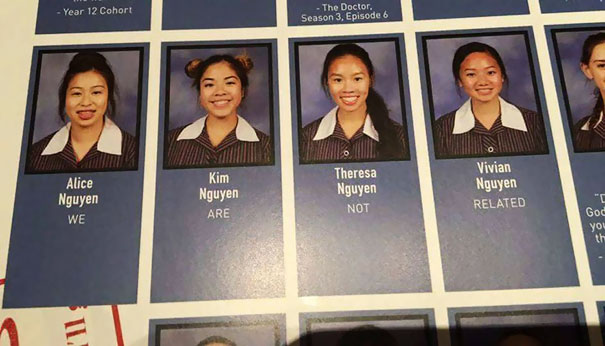 Check out my updated blog lists: Blogs I Love, Blogs I Like, Blogs To Ignore
TBB
travelbloggerbuzz@gmail.com
Follow TBB on Twitter @FlyerTalkerinA2
You can subscribe to TBB below, winners only!
Opinions expressed here are author's alone, not those of any bank, credit card issuer, hotel, airline, or other entity. This content has not been reviewed, approved or otherwise endorsed by any of the entities included within the post.