We bring you the news that American Airlines increases award space, visit the best European places, dealing with trolls, watching the Northern Lights when you wake up and we have video and Windbag for Miles mentions me while he aims to meet Gary Leff, isn't that special?
TBB Blog Mission: To Entertain. Educate. Inspire. In That Order!
I usually do not post on weekends and holidays. But sometimes I just post something for the hell of it. Don't expect much during the holidays…
Just a few links I came across…these are not the Best of kind but pretty darn good. I think.
First, 19 reasons I love the Chase Sapphire Preferred card…Just kidding!
This is really good news: American Significantly Increases Coach Award Space On Connecting Flights.
Some standard places in here with a few unknowns to me at least: Trips in Europe everyone should take in their lifetime.
This is amazing. What It's Like to Just Wake Up, Walk Outside, and see the Northern Lights.
How to deal with trolls. I must, must take this advice. I do #2 and #3 very well…
1) Ignore them
2) Don't mute or block them
3) Let their ridiculous comments/tweets/etc stay up to show how crazy they are
4) Ignore them
5) Ignore them
6) Ignore them
What they want and crave is attention.
Don't give it to them.
Ok, lets get a little TBBBuzzy now with this last one. Windbag miles has an annual blog recap type of post. You are nice to bloggers so such Titans as View From The Wing and Million Mile Secrets will link back to you, maybe I should try that myself. But that would make me a hypocrite 🙂 Hey, MMS can propel you to the best day ever but those types of readers don't stick…and, in the meantime, you became a prop for the MMS staff to sell more plastic with smiling Emily holding cards everywhere, thanks a lot dude!
Goals for 2018:
Get on TravelBloggerBuzz's "Blogs I like" list.
Failing that, get on TravelBloggerBuzz's "Blogs to ignore" list.
Meet Gary Leff in person, buy him a beer.
Well, buying Gary a beer and not me pretty much assures you no entry to any of my lists so might as well focus on Gary, sad! Blogging is tough dude, I am surprised you are still at it and congrats for that. What i think of your blog is…you use colorful language a lot and I like that! But when you start thinking of dinero the banks will NOT like that and you will rehash everyone else like all of us do bwahahaha.
And I leave you with this…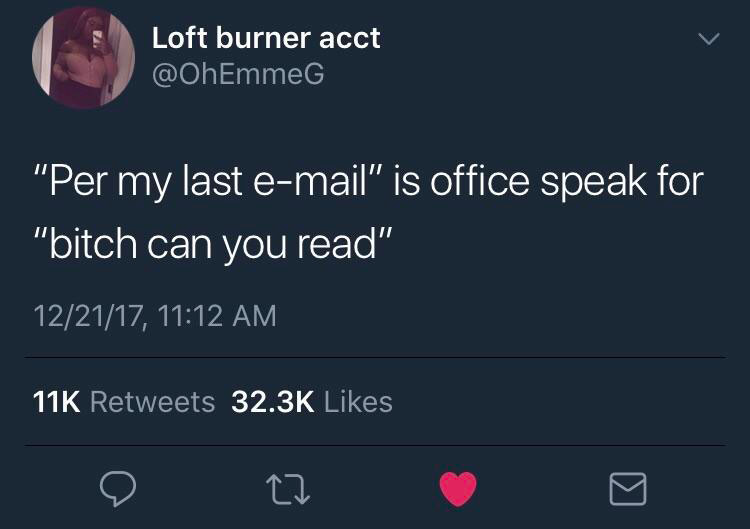 Check out my updated blog lists: Blogs I Love, Blogs I Like, Blogs To Ignore
TBB
travelbloggerbuzz@gmail.com
Follow TBB on Twitter @FlyerTalkerinA2
You can subscribe to TBB below, winners only!
Opinions expressed here are author's alone, not those of any bank, credit card issuer, hotel, airline, or other entity. This content has not been reviewed, approved or otherwise endorsed by any of the entities included within the post.