Another TBB post featuring the most eclectic links around the web such as how the American economy rocks, Bitcoin kills, broken Twitter, Boston Marathon inspires, how not to do scams with Bitcoin, Europe is probably not ready to step up despite what Macron says, you can run for President too, searching for Greeks in Turkey, more running and travel rewards credit card offers, enjoy the weekend!
TBB Blog Mission: To Educate. Entertain. Inspire. In That Order!
You like my blog? Send a link to someone please!
No ads, no clickbait.
This blog publishes every Friday and Tuesday…for now.
My posts will get smaller going forward, need to realign my time spent here with reality…

PERSONAL FINANCE
Maybe I can answer readers' questions, you have any?
There is not enough to say about the US economy and its resiliency. Everyone is bitching all the time, there is ALWAYS something. But, overall, we keep moving forward: The lessons from America's astonishing economic record.
Yet the anxiety obscures a stunning success story—one of enduring but underappreciated outperformance. America remains the world's richest, most productive and most innovative big economy. By an impressive number of measures, it is leaving its peers ever further in the dust. Check out the stats, too many to post here.

Reach out and hug a CPA today ok? Today is April 18, have you filed your taxes yet?
CRYPTO/ELONMUSK/TWITTER
Ban it! Before more people die, especially over in Texas freezing to death. The Real-World Costs of the Digital Race for Bitcoin.
The additional power use across the country also causes as much carbon pollution as adding 3.5 million gas-powered cars to America's roads, according to an analysis by WattTime, a nonprofit tech company. Many of the Bitcoin operations promote themselves as environmentally friendly and set up in areas rich with renewable energy, but their power needs are far too great to be satisfied by those sources alone. As a result, they have become a boon for the fossil fuel industry: WattTime found that coal and natural gas plants kick in to meet 85 percent of the demand these Bitcoin operations add to their grids.
Their massive energy consumption combined with their ability to shut off almost instantly allows some companies to save money and make money by deftly pulling the levers of U.S. power markets. They can avoid fees charged during peak demand, resell their electricity at a premium when prices spike and even be paid for offering to turn off. Other major energy users, like factories and hospitals, cannot reduce their power use as routinely or dramatically without severe consequences.
In case you have not figured it out yet…Twitter Is Broken. Thanks, Elon.
About six months ago, Elon Musk bought your favorite neighborhood bar. Then he fired veteran bouncers and bartenders, tried to stiff the landlord and at least one vendor, and demanded that regulars pay a cover charge. He's frequently struggled to serve his customers, yet he's penalized them for mentioning the competition. He's tamped down the revelry in general, really — a lot of conversation at his watering hole has been drowned out by Musk's own never-ending stage act, which consists mainly of him yelling dad jokes at customers through a bullhorn.
SCAMS
We are back with crypto scams. And this one goes waaaaaaay back to December 2012 when a computer science college student discovered a hack trying to withdraw some money from his account. When he accidentally hit the withdraw button for a second time…he got the money! So, he went overboard and, please sit down, in a few hours he stole 50,000 bitcoins. Which of course rose in value by billions. Kind of nuts: The U.S. Cracked a $3.4 Billion Crypto Heist—and Bitcoin's Anonymity.
Mr. Zhong moved the stolen bitcoins from one account to another for eight years to cover his tracks. By late 2021, the red-hot crypto market had raised the value of his trove to $3.4 billion. He still lived in a modest house in Athens, Ga., and dressed in shorts and T-shirts. He also had a lake-house getaway in Gainesville, Ga., a Lamborghini sports car and a $150,000 Tesla…For five years after the Silk Road theft, Mr. Zhong sat on his digital treasure. In 2017, he embarked on a $16 million spending spree, much of it spent trying to win friends, according to court papers and his lawyer, Michael Bachner. Mr. Zhong gave away 258 bitcoins, many of them on digital devices each loaded with 50 bitcoins and now worth close to $1.5 million. He hosted friends on chartered planes and boats, at sporting events and in fancy hotels, according to court papers and Clayton Kemker, a former bond salesman who became Mr. Zhong's business partner. Mr. Zhong made his big mistake on Dec. 16, 2020, according to court records and an analysis of his bitcoin transactions by Elliptic. He combined crypto funds the IRS had linked to the Silk Road thefts with legitimate funds he kept in a cryptocurrency exchange.

In November 2021, federal agents surprised Mr. Zhong with a search warrant and found the digital keys to his crypto fortune hidden in a basement floor safe and a popcorn tin in the bathroom. Mr. Zhong, who pleaded guilty to wire fraud, is scheduled to be sentenced Friday in New York federal court, where prosecutors are seeking a prison sentence of less than two years. [In a popcorn tin in the bathroom, GTFO!]

UKRAINE RUSSIA WAR/GEOPOLITICS
After watching Macron hanging out with Xi, well, this is timely: Europe is not ready to be a "third superpower". Would he be leaving Paris if he did not want to switch attention away from the protests for raising the retirement age? We all know the answer to this…
As long as Europe doesn't have the ability to hold a weakened, dysfunctional Russia at bay without massive American help, all Macron's talk of "European sovereignty" will continue to ring hollow. Instead, like China and the Roman Empire both did during past periods of weakness, an independently acting Europe is more likely to try to buy off the Russian barbarians — by paying economic tribute in the form of gas purchases, and by allowing Putin small bits of territorial conquest in the hope that he will eventually be satisfied. This placating strategy was at the core of both Germany's and France's approaches before the 2022 invasion of Ukraine, and it would almost certainly be at the core of a European foreign policy strategy that cast the United States aside.
ODDZ & ENDZ
My grandparents left their homes and everything back in Turkey in 1923 to start all over in Greece. Maybe this is why I support immigration, besides being a smart economic policy as we need these workers and their strong ethic. Anyway, this article in the greek press made me tear up a little remembering how my grandparents used to talk about the life they left behind and were getting emotional how one day they would love to go back. In the village they settled just outside Larissa in central Greece there are tour groups that now travel back to those old lands. My brother visited there some years ago and found our grandparents' house, which is kind of surreal. Ok, here is the article: A Turk searching for the family of a Greek woman buried beneath his house.
I am trying to cut down time spent scrolling on my phone. Elon Musk sure helped with my former Twitter addiction. And I have cut down Facebook by a lot a long time ago. And then…I saw someone in my FB Friends (you know what that means lol) announce he is running for President of the United States of America. And I am all like…WTF! Then I looked into if he was joking around and he was not. Apparently, many have announced already and you will never hear from them! Presidential Candidates, 2024.
Striking indeed: Here Are 40 Of The Most Striking Photographs, As Selected By All About Photo Magazine Awards 2023: "The Mind's Eye".
TRAVEL
This is very cool, get a Random Airport View after every click!
This is my kind of museum hehe (trying to still look cool, hey, I still have my black leather jacket!). 10 Punk Rock Museums Around the World That Prove Punk Will Never Die. Anyone been to any, do you recommend it?
RUNNING
Adding a separate section simply because, well, yesterday we had the Boston Marathon. This is the dream of every marathon runner out there. Of course at this point I can only dream about qualifying for it. But I am not giving up yet lol. Also, it has been 10 years since that awful day when two bombs changed the lives of so many people. Oh, I watched the Netflix documentary about the bombings, it is really good.
One of my clients ran it and finished yesterday under 4 hours. I am just trying to hit that time ever since I started running marathons back in 2019 at the Detroit Marathon, I wrote a post about it: My Running Journey to Becoming a Marathoner In Detroit October 2019. Maybe this can inspire you to get out there…
Anyway, talking about getting inspired, if you are going to read one post today, make it this one: I Won the 1968 Boston Marathon. And Ran Many More. After the Bombs, Everything Changed. There's a time to run for the win. And a time to realize that other things are more important. If you are not going to shed a tear…what can I say? Reading what this guy does starting at the spot where the first bomb went off may cause you…to get too emotional, you have been warned. This will become my mantra going forward: "Every Mile is a Gift".

Ok, we are not done yet, maybe I should have titled this section BOSTON MARATHON. Here is another one: 10 Years After the Boston Marathon Bombings, a Look Back. So inspiring, wow! I was also happy to find out more about what happened to this guy we all remember falling down when the first bomb went off…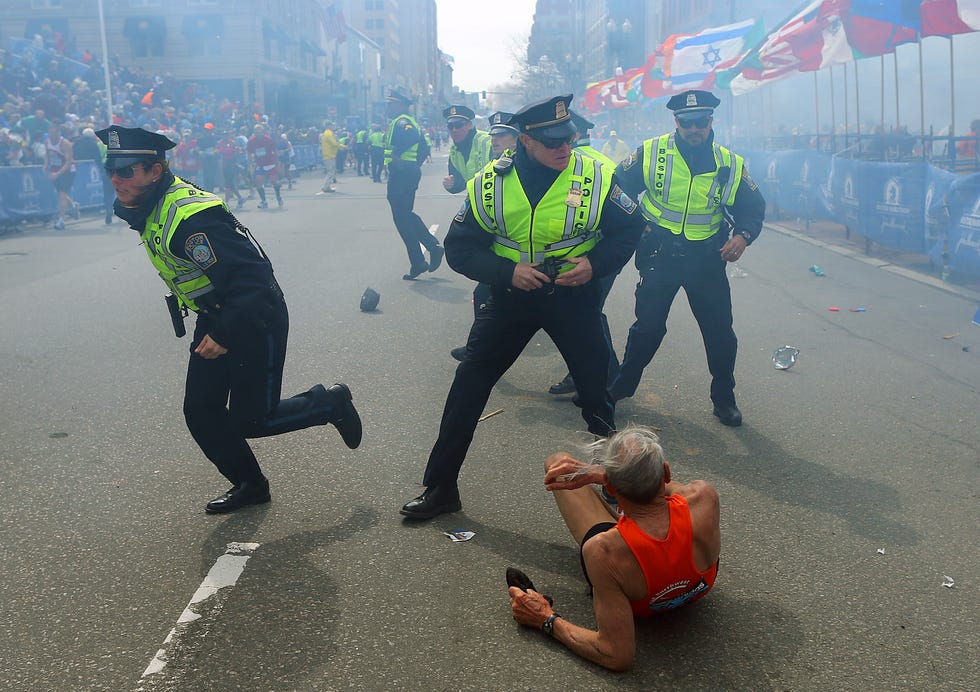 BUZZING
A section where I go on and on about some stuff that happens in my life and anything else that just does not fit in another section above.
I am going to continue with my running theme…Today I am going to attempt a 3 mile easy run, first running since last Wednesday! This is not how I was planning to taper to prepare for my fifth marathon this Sunday in Toledo, Ohio. Such is life I guess. Visits to physical therapist and chiropractor have shown that my issue is from my long standing problem with them L4 and L5 things in my spine impinging on some nerves that gets my sciatica to flare up. Which happens when I over do it. So, back on more intense sciatica exercises, more focus on eating foods to avoid inflammation and a lot more foam rolling which I had also neglected. I am taking it day by day at this point, whatever comes along is all good. Number one goal is to avoid injury! I have learned a lot about my body along my running journey and I am still learning. It is a process you guys, you know, it is a marathon not a sprint! 🙂
I also watched the Waco documentary on Neflix. Some footage I had not seen before. That Koresh dude was just a pshycho wow! So many victims were following this guy thinking he was the Messiah, WTF is wrong with some people!
Well, spring did not last long in Ann Arbor. Back with the snow…sameold.
This blog started with a focus on miles and points and travel. It has evolved since then. Everything below deals with the hobby of collecting frequent flyer miles and points. If you are not interested, you can stop here, thank you.
MILES & POINTS NEWS/PROMOS/MY ACTION
The whole hobby is really boring right now…Or maybe I just lost interest as I still can't get my miles/point balances below 4 million. I know, first world problems…
Or maybe it is because the top travel rewards credit cards are not that hot as, for example, the recent offers Chase had showering us with 90k points for the Ink Business Cash and Ink Business Unlimited cards (which are now down to still lucrative 75k offers for no annual fee cards, available HERE).
I have no control what credit card offers appear with my affiliate links. And right now the top two offers are NOT available with my links, please do NOT use them because they show inferior offers. What are the top two offers in my humble opinion?
The 75k Citi Premier (my link is only 60k, boo!) and
Citi 75k AAdvantage Platinum Select World Elite Mastercard (my link does not even have it, triple boo!)
Wait, there is another one that has a great offer right now. And, please sit down, it is a Marriot Bonvoy card. What, have I gone insane? No, Marriott Bonvoy sucks in general (does any other blogger say that huh?) but this offer could get you 5 free nights for the Chase Marriott Bonvoy Boundless card (annual fee is $95). You can find a direct link in this MEAB post. Don't look for such offers not paying sales commission to bloggers in their sites, ok? Be careful who you trust in this space!
If you are looking to add more Capital One points, assuming you already got the keeper Capital One Venture X card, you may want to consider the Capital One Venture Rewards card for 75k points for a $95 annual fee card earning two points on everything. This one IS available HERE.
Interesting developments with this card by the way. Two very different experiences applying for the Wyndham Earner Business card. Barclays is a weird bank, good luck.
Any Hyatt that stands out in Seattle? Or maybe I could finally use my 350k Radisson points there? Just have not had any time to earn or burn since Tuesday, getting so rusty lately 🙂
MILES & POINTS
HOT CREDIT CARD OFFERS: 75k Capital One Venture X, 75k Capital One Venture Rewards,  75k Chase Ink Business Cash, 75k Chase Ink Business Unlimited, 100k CHASE Ink Business Preferred, 60k CHASE Sapphire Preferred, 40k Capital One VentureOne Rewards, 45k Wyndham Rewards Earner Plus, $1,000 Cash Back CHASE Ink Business Premier and many more, including many AmericanExpress cards such as Delta Airlines, Marriott Bonvoy and Hilton Honors cards!  Please check out my Affiliate links. Terms apply to American Express benefits and offers. Visit americanexpress.com to learn more. If you do not see a credit card with my affiliate links, perhaps I could refer you?

This section is about my hobby addiction of collecting frequent flyer miles and hotel points since the early 1990's! SKIP if you are not into it!
As of today, I have burned 501,000 miles/points year to date in 2023 and have 4,348,889 miles/points in the bank. Some do drugs, I do miles lol!
Thanks to US banks, very lucrative travel rewards credit card offers come and go all the time. This section will act as a reference point on the best CURRENT offers. I will designate new material preceded by NEW.
BEGINNERS
The Beginner's Guide to Getting Started with Credit Cards, Points & Miles
BASICS: This travel hacking hobby is mostly about getting the fat Signup Bonus of travel rewards credit cards while of course NEVER EVER carrying a balance. Banks have a marketing budget and are willing to give us many THOUSANDS of miles/points to travel mostly for free hoping to hook us to charge 20%+ interest rates on our balances. The poor souls who fall for their marketing paying these ludicrous interest rates end up subsidizing us responsible consumers who enjoy taking advantage of, cough, such bank marketing budgets! Some of us have been doing this for thirty years creating amazing travel memories…Feel free to ask me questions or post them in the comments.
BASICS: Prefer credit cards from the proprietary points programs of banks, such as Chase Ultimate Rewards, American Express Membership Rewards, Citi ThankYou Network, Capital One Rewards Miles because they are a lot more flexible and are not devalued as frequently. Over pure airline and hotel travel rewards credit cards. Pure cash back credit cards may work for you best and they are getting more valuable as airline and hotel loyalty programs keep getting devalued. Sometimes, a pure no annual fee 2% cash back card works best for simplicity!
The Capital One Venture X card offers a 75,000 point Signup Bonus after a minimum spend of $4k in the first three months. If you like simplicity and looking for one (premium) card, I highly recommend this card (and yes, I have it myself!). It has an annual fee of $395 but it comes with a VERY easy $300 statement credit for travel booked on its excellent travel portal, essentially turning it into a $95 annual fee card. But wait…there is more! On each card anniversary you earn 10,000 points essentially making it FREE! Every dollar of spend earns 2 points and flights booked on the travel portal earn 5 points per dollar. You get access to Capital One and Plaza Premium airport lounges and a Priority Pass Select lounge membership and, this is important, you can add FOUR authorized users FOR FREE who can also have their own Priority Pass Select airline lounge membership. You can transfer your Capital One points to up to 18 Transfer Partners. No foreign transaction fees. Free Hertz President's Circle rental car top elite status. Cell phone protection and PRIMARY rental car coverage. Awesome seats at baseball stadiums for just 5k points each. And lots more. Available with my Credit Card Links, thank you for your support!
Get 75K Miles, Lounge Access & More with the Capital One Venture X Card
The Best Ways to Use Capital One Venture Miles
7 Underrated Benefits of the Capital One Venture X Card
Sticking with Capital One Bank…it is offering 75,000 points for its Capital One Venture Rewards Credit Card. Annual fee is $95, minimum spend required to earn the Signup Bonus is $4,000 over the first three months and the card basically earns 2 points for every dollar. And you can transfer the points out to airline and hotel partners just like the Capital One Venture X card above.
Remember, you are NOT allowed to ever carry a credit card balance if you ever get a credit card here!
Let me leave you with this…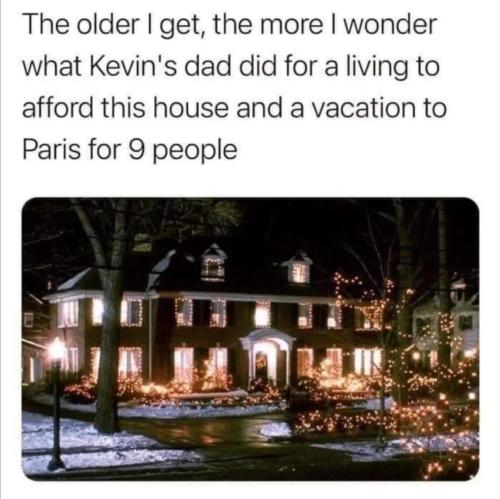 Some of the links are behind a paywall. You can try to read them using Archive.is.
Thank you for reading my blog. If you enjoy it please pass it on to a family member or friend. Or Buy Me a Coffee, thank you!
TBB
travelbloggerbuzz@gmail.com
You can join 557 email subscribers to receive each blog post by entering your email address below and then clicking on Subscribe:
Opinions expressed here are author's alone, not those of any bank, credit card issuer, hotel, airline, or other entity. This content has not been reviewed, approved or otherwise endorsed by any of the entities included within the post.