Another TBB post featuring the most eclectic links around the web such as the best American road trips, US economy optimists, Delta dangers, higher card offers and fees continue coming with 100k offers now becoming the norm it appears, more people decide to walk planet Earth, amazing Soviet abandoned sites, the economics of dollar stores are extremely interesting, what documents to retain and for how long, enter to win millions if you are vaccinated in Michigan, more on CDC struggles, a Greek hero in Vietnam, yet another sad troll out there, amazing photos, tough to keep up with Platinum card changes and do I have a word benefit for you…Equinox (LOL!) and other miles/point hobby stuff in the last two sections of my blog. Thank you and you are reading something that is a labor of love without any ads harming your beautiful eyes so thanks for supporting the blog mission!
TBB Blog Mission: To Educate. Entertain. Inspire. In That Order!
Support TBB by applying for CREDIT CARDS or visiting our

LINKS

or Donate

You like my blog? Send a link to someone please!
TRAVEL
Road trips became popular after Covid hit. And they still are! 9 American Road Trips to Take This Summer.
Interesting…I wonder how some things people do is…for Instagram and a way to make a living? A Man, A Dog , A Walk Around the World. It appears more are doing it and they have their social media accounts showing us all how…I would certainly appreciate posts with people doing similar things without any social media accounts, let me know if you find any smh.
I have a thing about abandoned sites. Especially from Soviet times. Maybe it is the decay of that system that we need to be reminded of! 🙂 Danila Tkachenko's Ghostly Photographs of Abandoned Soviet Military Sites.
PERSONAL FINANCE
Yeah, parts of the market are frothy. And/or insane. But, you know, if we change focus away from the markets to the actual economy we can come up with at least Seven Reasons to Be Extremely Optimistic About the Economy Right Now. This is NOT a market call and sure as hell it is NOT investment advice! I think #7 Business Productivity Booming is under appreciated.
I am asked this question often, here is the latest definitive article to bookmark: Client Checklist On Document Retention: What To Keep And What To Shred. So, stop asking, thank you! 🙂
Fascinating, to me at least! The economics of dollar stores. A visual explainer of the numbers behind America's ubiquitous bargain-basement chains. What you will learn will shock you but I am not going to trick you with a Shocking video because I despise clickbait like a plague!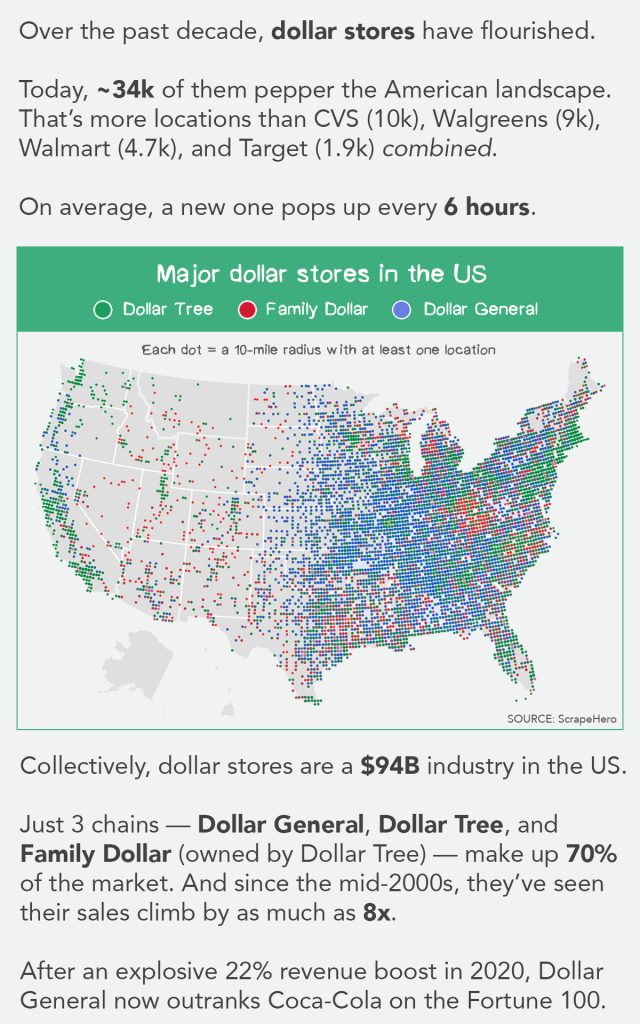 COVID-19
Ed Yong of The Atlantic with another must read: The 3 Simple Rules That Underscore the Danger of Delta. Vaccines are still beating the variants, but the unvaccinated world is being pummeled. I feel even better being fully vaccinated after reading this! But I am still concerned and careful while continuing to do more normal things because I do not want to be a breakthrough infection statistic…not after all what we went through! Archived link.
The WHO's decision to name variants after the Greek alphabet means that at some point, we'll probably be dealing with an Omega variant. Our decisions now will determine whether that sinister name is accompanied by equally sinister properties, or whether Omega will be just an unremarkable scene during the pandemic's closing act. [What, Omega?]

The CDC has taken lots of beatings, many deservedly so. Would have it been the same if the politics were different? NO! COVID-19 Was Always Going To Be A Struggle For The CDC. But Trump Sure Didn't Help.
Got vaccine in Michigan? Enter for a chance to win up to $2 Million. Of course we entered, good luck!
ODDZ & ENDZ
There was a Greek guy who fought in Vietnam for the Vietnamese after he defected from the Foreign Legion! He recently died and I had never heard of him. He is considered a hero in Vietnam and sadly became a Communist Party member when he returned to Greece in 1965. Married to a Vietnamese lady and had four children. What an amazing story! Greek hero's dedication to Việt Nam lives on. And here is a short documentary about him on Vimeo.
There are some really sad people out there. They should know better. But they can't help themselves, SAD! Do something useful with your life, don't waste it being a troll… The Maddening, Twisted Story of the Diplomat Who Became a Troll.
Amazing shots: 30 Of The Best Photos Of The Prix De La Photographie Paris 2020 Awards.
MILES & POINTS
HOT CREDIT CARD OFFERS: 100k CHASE Sapphire Preferred, 100k CHASE United Quest, 100k CAPITAL ONE Venture Rewards, 75k CHASE Ink Cash, 75k CHASE Ink Unlimited, 100k CHASE Ink Business Preferred, 60k CHASE Sapphire Reserve, 60k CITI Premier, 20k CHASE Freedom Flex & CHASE Freedom Unlimited, 125k CHASE IHG Rewards Club Premier (& a free night) and many more, including many American Express cards! Please check out my Affiliate links. Terms apply to American Express benefits and offers. Visit americanexpress.com to learn more.

If you do not see a credit card with my affiliate links, perhaps I could refer you? Contact me!
This section is about my hobby addiction of collecting frequent flyer miles and hotel points since the early 1990's! Feel free to skip this section and parts of the next one if this is not for you.
Newbies: The 100k Chase Sapphire Preferred card is now available with my links. This is a NO brainer! Get it, do the required minimum $4k spend, get the signup bonus, cash out for $1,250! For the annual fee of only $95, COME ON! Just ALWAYS make sure you NEVER carry a balance ok? If you have it, you can refer your spouse or significant other or third cousin and you can earn 20k Chase points for the referral alone and the referred still get the full bonus. You may even get the annual fee waived if you go inside a branch if you are that brave and have much free time…
The rumors were true, the new annual fee on the premium Platinum card is now $695! Catch up on all the latest with it in this post: New 125K + 10x Platinum live: Disappointing restrictions, monster 10x cap. There are higher public offers too. Update: The changes and links and posts about the Platinum card were coming so fast I ended up dazed and confused. Many blogs will try to sell you an inferior offer that pays them a sales commission, this blog will not, here is a complete guide of the card. What do I think about the changes? I think they are awful. Oh, I had never heard of Equinox LOL!
Good calendar list: Deal Calendar (Full List Of Deals, Credit Card & Bank Bonuses + Their Expiry Dates).
American Airlines is trying to keep its elites in two different ways, either with $15k spend on an AA credit card or spend $2k on flights. Son is Platinum Pro who was on way to Executive Platinum flying for business and then…Covid hit.
Well, I guess this is a positive step: Chase INK Business Cards Add Internet, Phone Expenses to 'Pay Yourself Back' Categories (through September). I would like to remind you that the Ink cards still have a 75k signup bonus and they are available with my links, thanks for the support!  Also, available are the two personal Freedom cards now with a $200 Bonus Plus 5x on Groceries with Chase Freedom Cards. If you spend a lot on groceries consider the Freedom Flex and Freedom Unlimited cards as they both allow you to earn 5 points per dollar for up to $12,000 of grocery spend in the first year!
Chase is raining down 100k signup bonuses! Chase British Airways: 100,000 Point Bonus After $5,000 In Spend (Aer Lingus & Iberia Added).  I still have lots of British Airways Avios miles, I always found good uses for them and never on British Airways…actually I don't think I ever flew the airline! This is how we roll…
BLOG BUZZ
We are now entering BLOG BUZZ, a section for advanced hobbyists and veterans of this fast imploding hobby and also a section where I go on and on about some stuff that happens in my life because it helps me feel better about myself.
In this hobby, you can go big and get shut down or you can stay under the radar and do very well over the long term because you stay alive! A couple of posts for the advanced hobbyists:
Chase Shutdowns and Weekend Debauchery
Chase Shutdown After Redeeming Millions of Points from 50+ Ink Cards in One Year
It appears both Schwab and Morgan Stanley branded Platinum cards may now NOT be considered a separate product and since I had both the personal and business Platinum cards before…well, maybe I missed my chance. Then again, out of principle, I don't like playing this game bowing to ridiculous annual fees and having to keep track of coupons about crap I would never spend on otherwise and inject even more mental bandwidth into my life at this stage. I have plenty of miles/points in the bank and I am way too busy as is. I like my life simpler you guys! 🙂 I am also instituting a new practice that I will not get another card without canceling one. Good luck to all, go Equinox credit—->LOL!
The comments in this reddit thread about the Platinum card changes are HILARIOUS!
Proud dad moment: Daughter managed to burn Southwest points and bring along a friend with the Companion Pass I got her. She was very excited and hopefully this will lead to a career in the hobby similar to her dad! 🙂 Next day I transferred some Chase Ultimate Rewards points from son's account to his Southwest account and let him figure it out and he booked a round trip to the mainland from Honolulu. What would they do without dad hey?
The Hyatt Concierge came through with the availability in the Hyatt Place in Moab, Utah for four nights in September. I used three Cat 1-4 free night certs and 8,000 World of Hyatt points for the fourth night #winning. We will use the property as a base to explore Arches and Canyonlands national parks. Yeah, the travel bug has returned big time. Now I need to focus on the flights to/from Salt Lake City and a car rental. Update: Flights booked, using 28,000 AA miles for two tickets to Salt Lake City and wiped out all my Southwest vouchers and gift cards for two tickets on the return. I will need one more night and told my Hyatt Concierge to keep an eye to add one more night in the Moab Hyatt Place on points. If not, maybe we spend a night in Salt Lake City before flying back home. I now need to do the rental car and I am a bit scared…
Miles/Points burned to date: 722,997. Not too shabby and we are only about half way through the year. Normality is returning…
4 amazing soccer games on tap this weekend at the Euro 2020 2021 tournament across the pond. I am with Denmark at this point! Oh, the Bucks decided to play a game and still win it not too comfortably without Giannis while the Hawks continued to defy expectations playing besides themselves without Trae Young.
Check out our suite balcony at the Miami Confidante, I loved drinking my morning coffee enjoying the view contemplating the meaning of life and…stuff like that.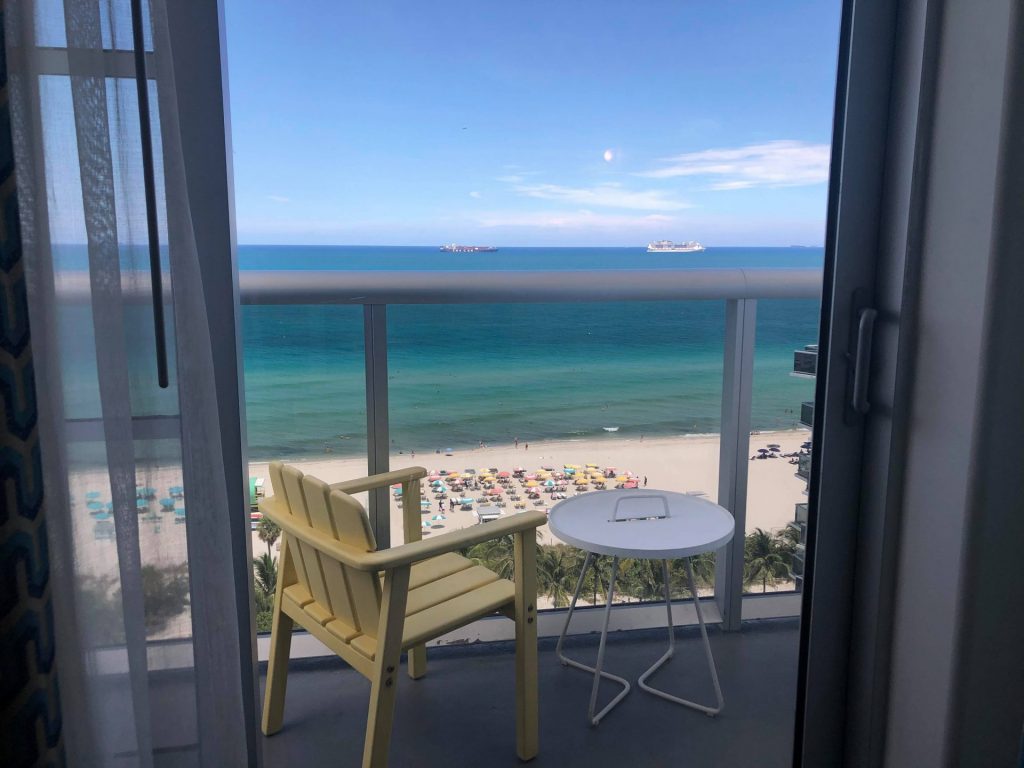 Let me leave you with this…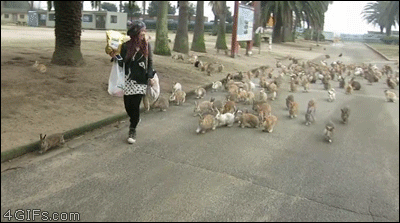 Thank you for reading my blog. If you enjoy it please pass it on to a family member or friend, thank you!
TBB
travelbloggerbuzz@gmail.com
Follow TBB on Twitter @FlyerTalkerinA2.
You can subscribe to TBB below, winners only!
Opinions expressed here are author's alone, not those of any bank, credit card issuer, hotel, airline, or other entity. This content has not been reviewed, approved or otherwise endorsed by any of the entities included within the post.