We go deeper into Amex challenged by Chase, the seven types who tweet at Trump, ponder about the Cyprus division and a guide on visiting Machu Picchu.
TBB Blog Mission: To Entertain. Educate. Inspire. In That Order!
I am going to keep it short, Easter Sunday and all.
Beware the New York Times paywall. I think Amex is under siege here. If there is any indication based on how it fought back with the erratic response to enhancing its Amex Platinum cards…I think they are in for a lot of hurt. Only solution is: Upping the signup bonuses and killing the once per lifetime rule NOW, please hurry 🙂
Some juicy excerpts:
Inside Amex's plushly carpeted New York offices and between rounds of squash, the company's leaders began asking one another: Could it be that American Express, the card that had defined ostentatious luxury and capitalist striving since the 1980s, was on the brink of becoming passé? What kinds of hoops would Amex need to jump through to attract these new hoodie-wearing moguls and young tycoons?
Millennials, however, don't really need travel agents or concierges: They have Priceline and Yelp. Nor are they traditionally fans of opera, ballet, Dom Pérignon tastings, or the other high-culture events Amex can get cardholders into
"The message we send is, this isn't your father's credit card," said Pam Codispoti, who created the Chase Sapphire Reserve after 18 years at Amex. "For millennials, travel might mean taking an Uber to a hole-in-the-wall restaurant in Chinatown, and then riding the subway to karaoke, and then catching a taxi home. So we're going to give you accelerated travel points on all that. This is a card for accumulating experiences."
We live in very interesting times. I have not seen such a period before. I mean, there are so many mad men out there ruling countries and everything appears to be ready to be set off in wild unpredictable ways and yet…the US financial markets keep doing their thing unfazed by it all. It is just weird…or just pure comedy. This is a must read, I just chose a few representative lines for your entertainment:
An employee of the NRA just shot himself at NRA headquarters.
Protectionist, Nationalist Trump was supposed to be bad for stocks. Except that they went up every day. Since he began his pivot to Globalist Trump, which is what Wall Street was said to have wanted, stocks have gone down every day.
For the ten years ending 12/2015, mutual fund investors, collectively, have received returns that were $545 billion below what the indices would have given them. And for that, they've paid $437 billion in fees.
The President of the United States, who spent two years campaigning on a platform of staying out of the Middle East, just fired 60 missiles at an airstrip in Syria and dropped "the mother of all bombs" on a cave in Afghanistan.
The Kentucky Coal Museum just switched over to solar power to save money on energy costs.
This is hilarious! And so true…They are:
The Bots
The Loyalists
The Haters
The Activists
The Comedians
The Eggs
The Ragers
This post explains it really well…in pictures!
A reader sent this to me, thank you! I forgot who, please let me know if you want me to HT you!
This is a wonderful story about the divided island of Cyprus. It did not bring tears in my eyes but sure got close as I remembered roaming some of these places back in 1986. What the hell was I doing in Cyprus back in 1986? I was there visiting my brother who was doing his Greek military service stationed in the world renowned "Greek Forces of Cyprus" or ELDYK as it is commonly known. Due to his college education in the US, he was an officer who managed to be in charge of the bar operations in the base. Oh, good times. And he managed to get an older BMW practically for almost nothing. I tell you, the hacking veins run deep in our family lol.
Hard to believe more than forty years later not much has changed there as the other infamous wall in Berlin (which I visited in 1987) crumbled so long ago.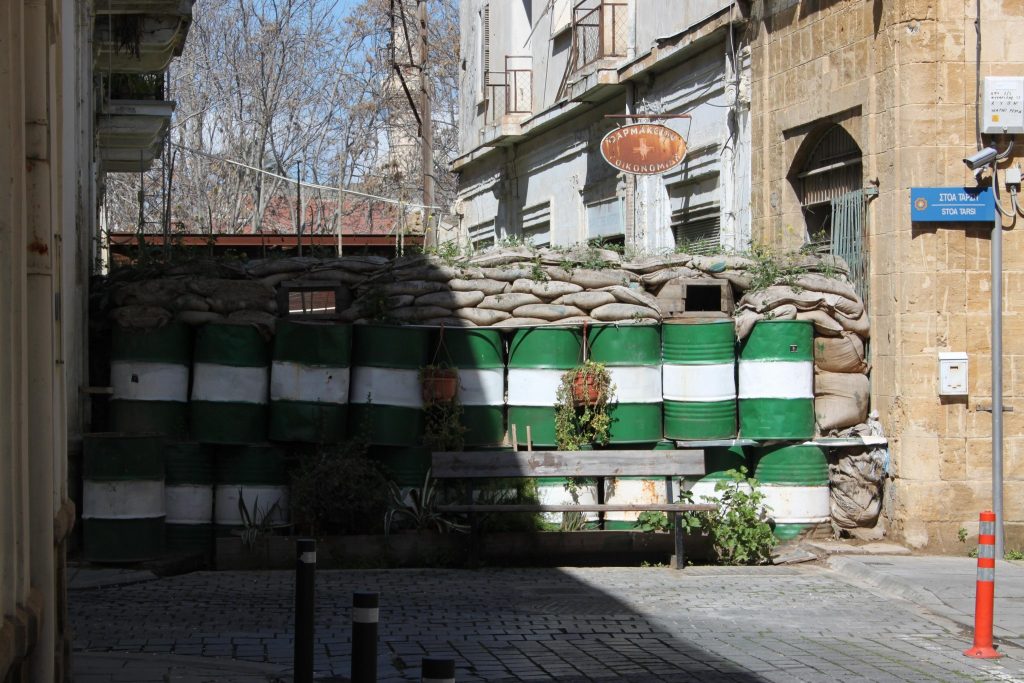 And I leave you with this:
Check out my updated blog lists: Blogs I Love, Blogs I Like, Blogs To Ignore
TBB
travelbloggerbuzz@gmail.com
Follow TBB on Twitter @FlyerTalkerinA2
You can subscribe to TBB below, winners only!
Opinions expressed here are author's alone, not those of any bank, credit card issuer, hotel, airline, or other entity. This content has not been reviewed, approved or otherwise endorsed by any of the entities included within the post.