We bring you an Amex Membership Rewards FAQ, look at amazing fountains, visit your biggest travel dreams, check out the 2018 Avios redemption calendars, visit a remote hotel in Mexico, learn of the most popular last names in each US state and of course touch base with the bloggers…
TBB Blog Mission: To Entertain. Educate. Inspire. In That Order!
Kind of a slow day…
More solid info again: AMEX Membership Rewards questions answered.
And you can get a 25% bonus when you transfer Membership Rewards points to Hawaiian Airlines until June 21st. I am just dropping this here so you don't think I missed it. I can think of several other transfer partners than this one!
We get to see the 2018 peak and off-peak British Airways (and Iberia) Avios redemption calendars.
Sometimes, personal finance advice is just really simple (doing it is a whole different matter). Essential Rules to Share with Your Friends: The Financial Simpletons.
Save first.  Put aside a portion of each paycheck you receive. Force yourself to stretch.  Then do a budget after you've stashed your savings.
Learn to budget.  Stay away from credit card debt.  That's not budgeting.
Take a class.  Read a book.  Make an effort to learn about finances.
Purge bad habits.  Perhaps you shouldn't buy new shoes every week!
Create a plan. Put it in writing and get a professional to review your plan.
Taxes matter.  Understand the difference between a taxable account, a tax-deferred account and a tax-exempt account.
Make it a hobby.  Embrace your financial assets.  Play with your portfolio. Have fun.
Discipline. Automate your investing through all seasons and all types of markets.  Compounding is indeed the eighth wonder of the world — use it to your benefit.
Don't procrastinate.  Start now. There are always hundreds of excuses not to do so — ignore them all!
Invest for your kids' sake.  Make sure you have enough for a long retirement so that you aren't a financial burden to them.  Better yet, teach them to be financially responsible so you can spend their inheritance.
Really nice fountains you guys! 10+ Of The World's Most Amazing Fountains. Obligatory lame blogger question to generate traffic—->page views—->advertising dollars. Not  here so no question for you! I make nada from page views, thank you!
I have never seen this and I am surprised. Not a Hyatt by any stretch of imagination but the setting in these beautiful surroundings of cliffs that are four times greater than the ones found in Grand Canyon! This isolated hotel is in the northwestern region of Chihuahua in Mexico: Hotel Posada Mirador, The Grand Sugar Pink Clifftop Hotel. If you go, don't count on that spa treatment lol.
I have been featuring lately some maps that sometimes I wonder if there is someone just making them up. Like this one here of the countries every state is dreaming of visiting this year. Holy cow. look at the Maldives! And Indonesia? Get out! And, the most bizarre one of them all? Minnesota residents think of, please sit down, United Arab Emirates. WTF!!!!!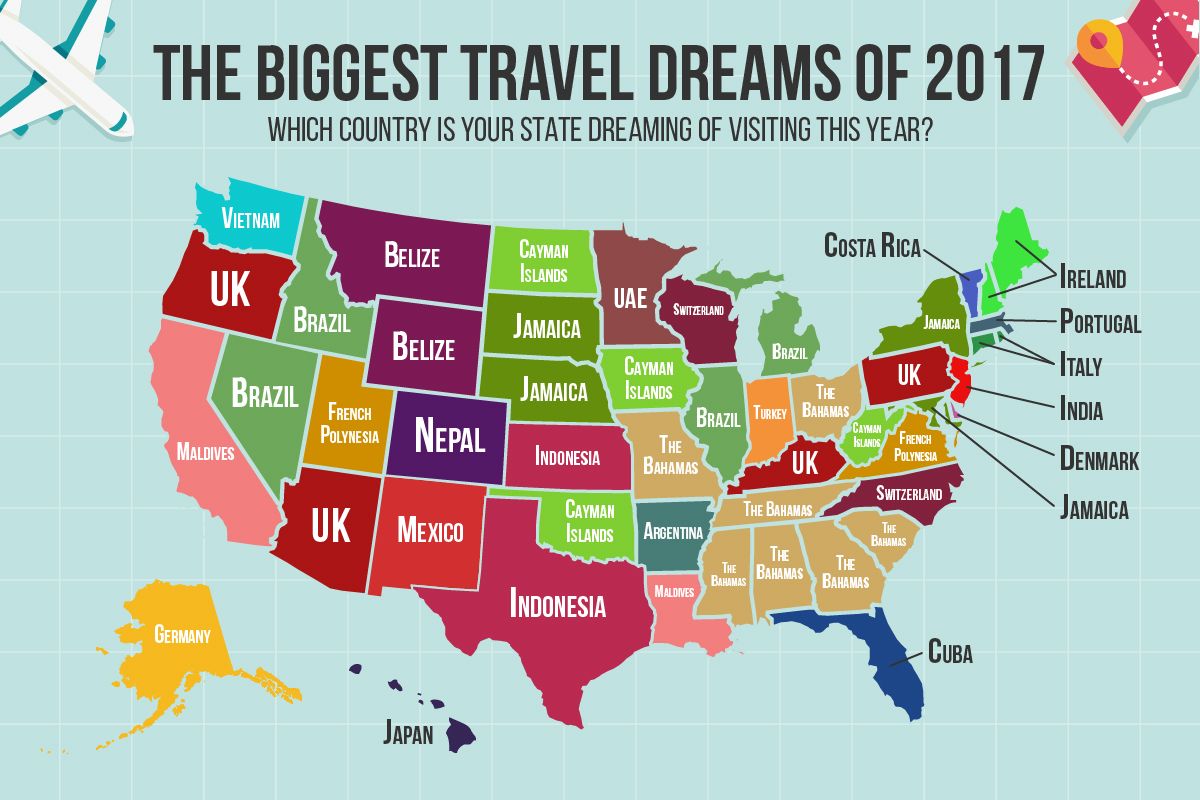 Are you tired of maps yet? Because I am not done! Most popular surnames by state.
BLOG BUZZ
This section is for advanced level hobbyists and veteran blog readers & personal rants & stuff
Amex car rental coverage is getting better by ending restrictions in Ireland, Israel and Jamaica. Finally!
Use miles to get to Zimbabwe. Why? This travel conference TBEX will be there in 2018 #wow!
Speaking of car rental coverage, Autoslash has now slashed my car rental reservation three times for a total savings to date of about $50. I want it to go lower…channeling my inner William Shatner!
Darn Hyatt website. I guess they had the dough to go from Gold Passport to World of Hyatt and all the work that entails…but the website still sucks! Almost reserved a Cat 5 with my free Visa anniversary night. Stop showing it available to me Hyatt IT folks and wasting my time, thanks!
Nobody is going to silence me here, I got mega pro bono help behind TBB! Following @Straight_TPG yet?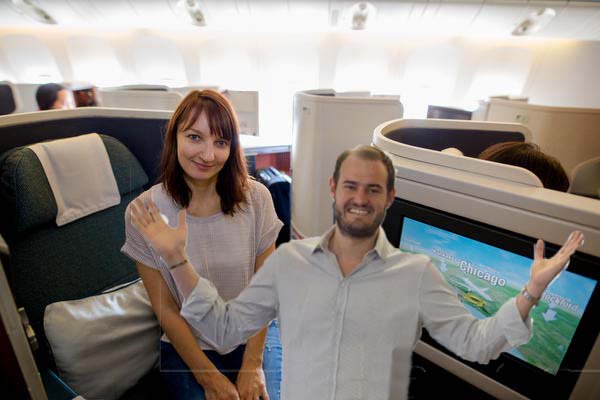 It never ends…Credit card salesmen "blogging" about travel pushing product out the door to unsuspecting readers…And a travel thought leader who has become the tabloid of miles ("flight attendants accused of behaving VERY badly" WTF!).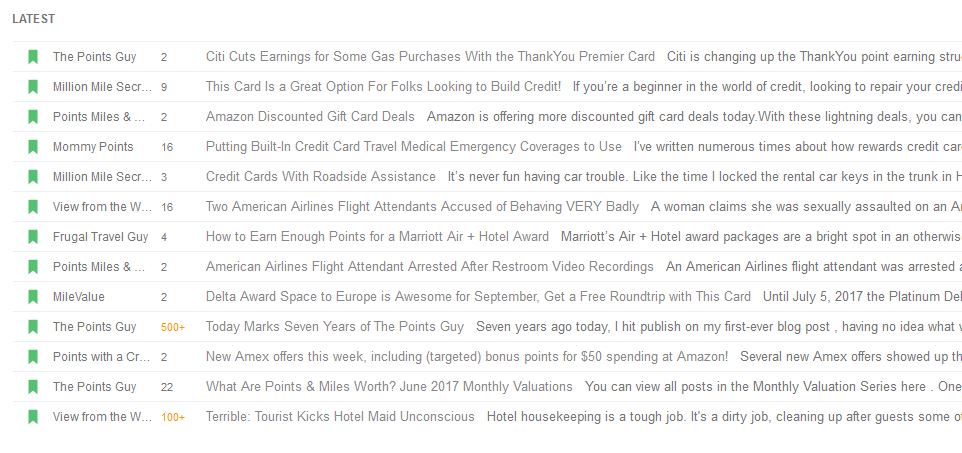 And I leave you with this…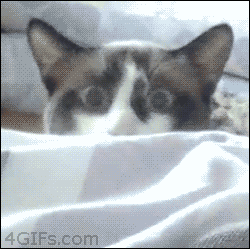 Check out my updated blog lists: Blogs I Love, Blogs I Like, Blogs To Ignore
TBB
travelbloggerbuzz@gmail.com
Follow TBB on Twitter @FlyerTalkerinA2
You can subscribe to TBB below, winners only!
Opinions expressed here are author's alone, not those of any bank, credit card issuer, hotel, airline, or other entity. This content has not been reviewed, approved or otherwise endorsed by any of the entities included within the post.