We take you on a tour of the Amex Platinum Private Event 2017 Detroit Auto Show. It was full of luxury cars, enjoy!
TBB Blog Mission: To Entertain. Educate. Inspire. In That Order!
For a few years now I have seen an email come my way from American Express showing a Private Event for Platinum cardholders during the North American International Auto Show in Detroit. Price tag is very expensive so I always hesitated. Last year I finally called but was told it was sold out and that these go fast!
So, this year I saw it again. Price tag: $350 per person! I asked my friend Dave to check out what is included and whether it is a good deal and he said "Yes, go for it!". As I always like to get a good deal and value experiences a heck of a lot more than material things…I was in for two. Full Disclosure: I am deducting the cost in my blogging business. Why? Because you.are.reading.this.now 🙂
Some info about this Amex event, this was my first one! About 100 tickets to Platinum and Centurion cardholders. They go FAST as they don't last more than a day, wow! You do NOT have to pay with the Platinum (or Centurion, anyone?) card, you just have to have one to qualify.
So the event is over three days at the Detroit MGM Casino and of course at Cobo Hall where the Auto Show exhibits are held. First was a private reception at the Ignite Club for us and famous Chef Wolfgang Puck was there. The food was amazing, the drinks flowed non stop and the dessert setup was so decadent I immediately gave up on my New Year Resolution lol.
Then we moved to the Grand Ballroom for a private showing of the Luxury Car Salon which was then opened up to media and other VIPs.  I pretended I was interested in a Ferrari and had the sales manager talk to me lol. It was cool for a day to pretend we belong here. I wonder how many of these people are in debt up to their eyeballs while we have none #winning
We loved this first day and met some interesting people. And of course checked out all the cars I only dream of and will only buy when I win the lottery. I am not going to mention how that is impossible as I don't play the lottery woohoo! Watching so many people blowing their money away in the casino is always a distressing sight for me, so so sad, wtf are they thinking!
The second day was a bit underwhelming. We slept in, a private brunch at MGM again which was not a big deal, then a presentation by Caddilac, then on a bus to Cobo Hall where it was move in day and we got to see the huge exhibit displays being constructed and the final touches being applied. We had a tour of the floor and a presentation with some Alfa Romeo folks (nice cars!) and then came back to MGM.
The third day we have Press credentials and we will spend it on the floor, it is Press Day! I always wanted to attend this, seeing it all before it opens to huge crowds. We hope to get lots of swag! That will be another post eventually for you!
So here are some pics. To the guy who has been after me for years to get my wife to pose with credit cards, the answer is again…NO! Give it up dude, thanks.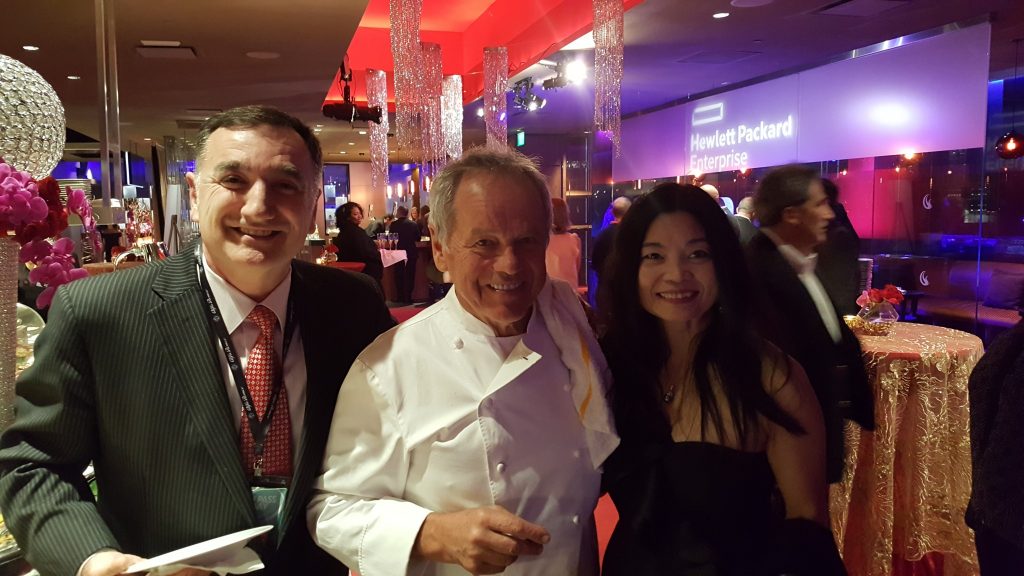 At the private reception so you can get an idea. The food was Amazing!!!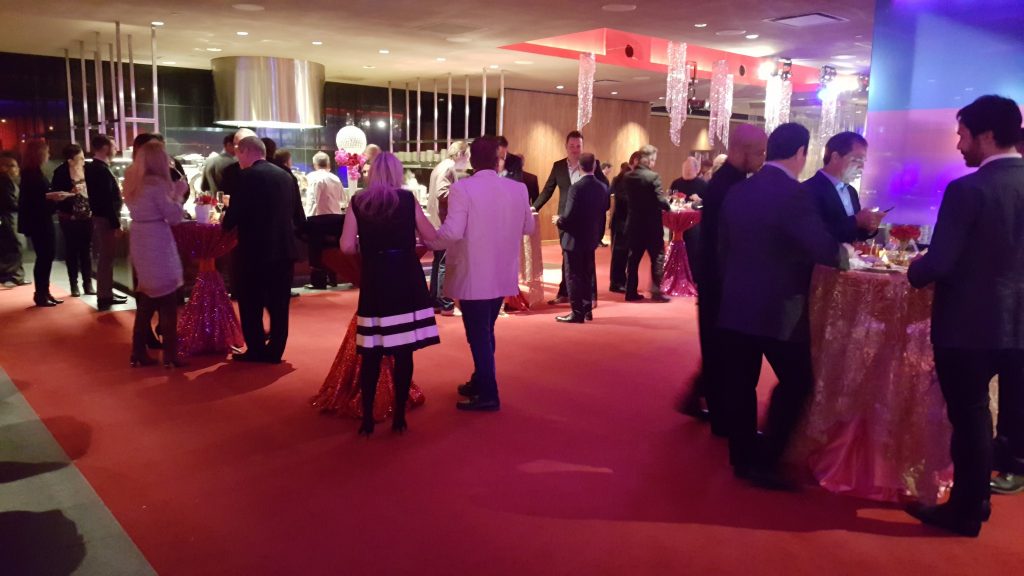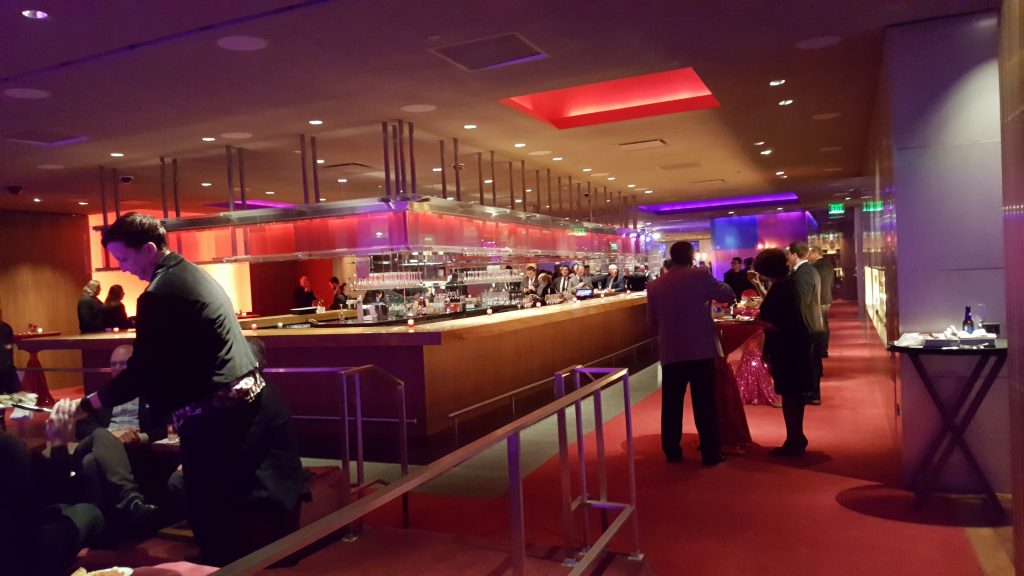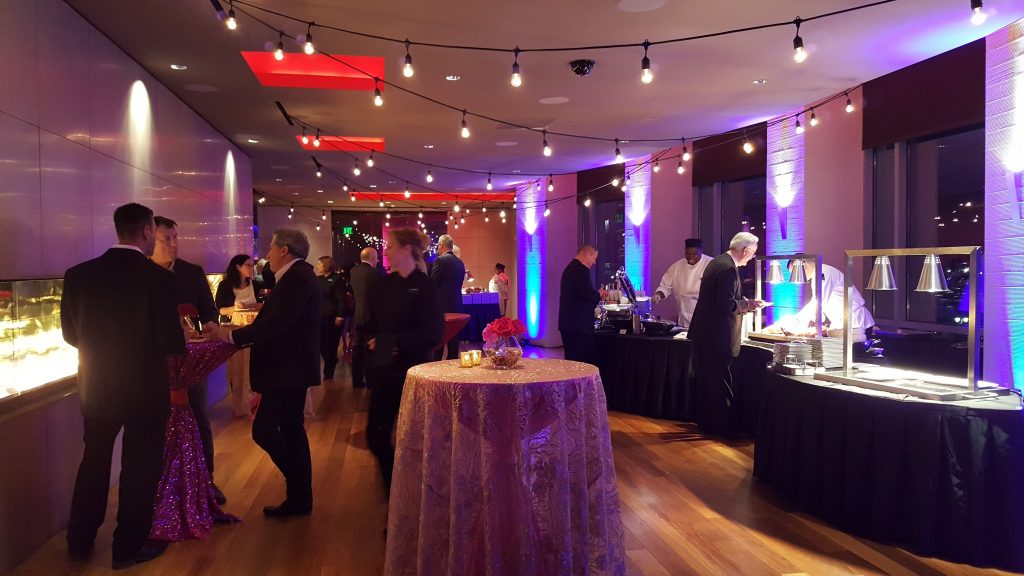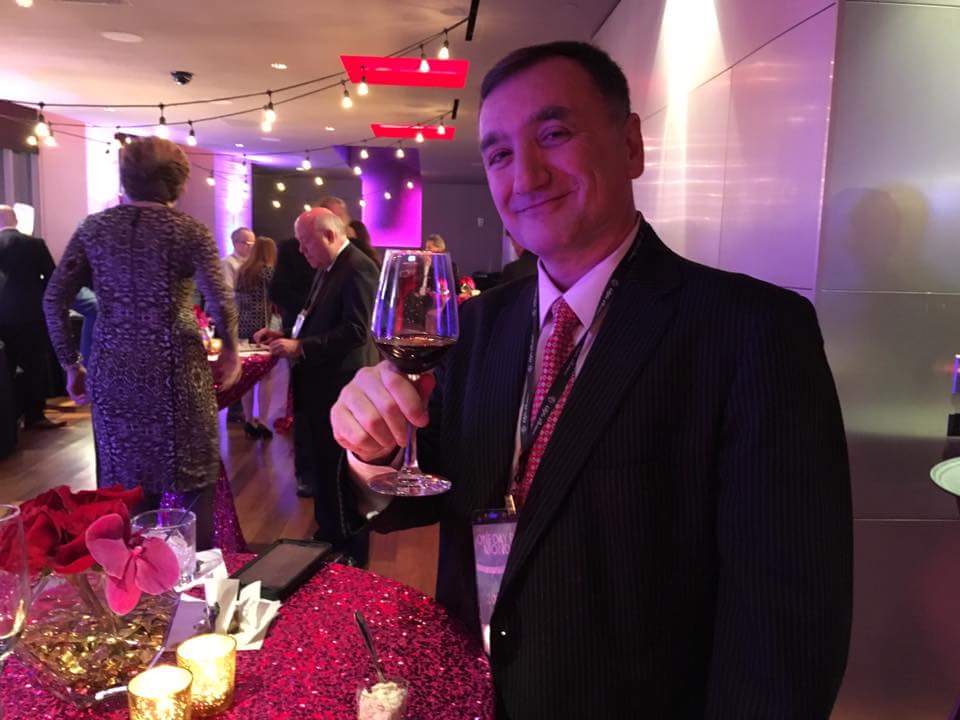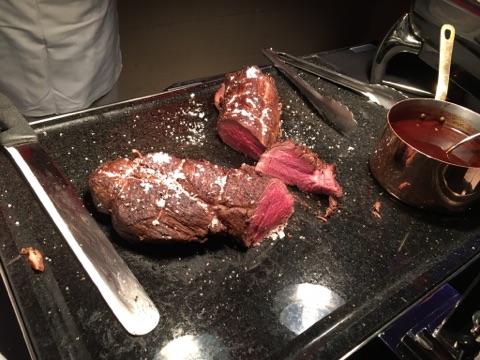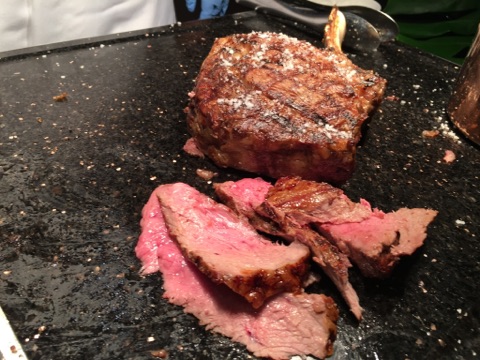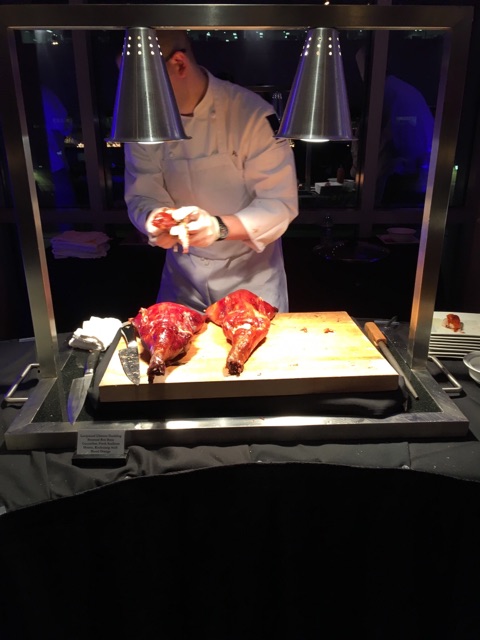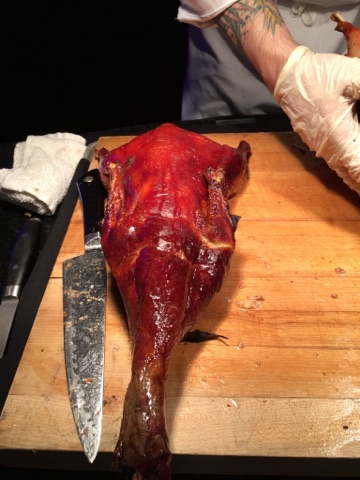 And then we discovered the dessert section which was to the left as we entered…We ran into it looking for the bathroom 🙂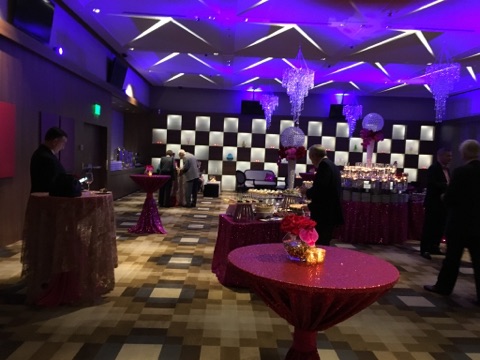 Look at this decadence! Oh dear Lord forgive my sins committed here lol.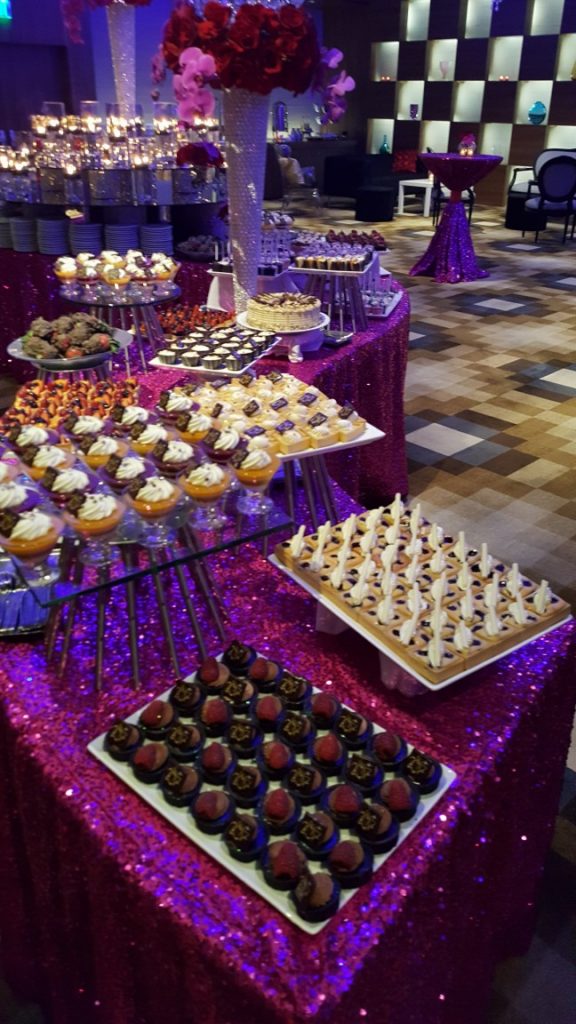 For the record, I had none,  I am allergic to shrimp #nojoke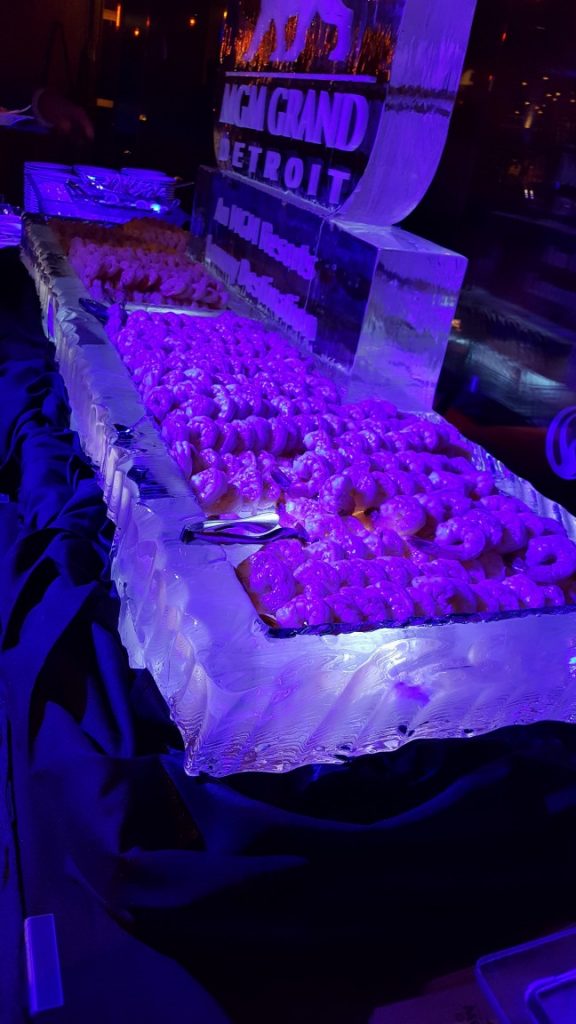 On the way to the Grand Ballroom…
At the entrance, in front of a Falcon car. My pants look so horrible, hey JosABank suits, buy one get seven freeeeee!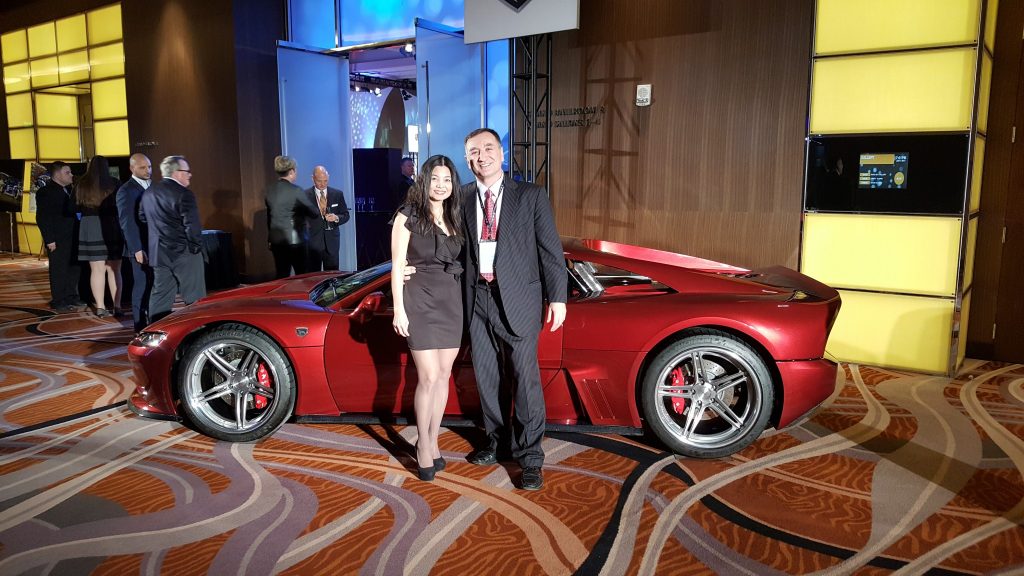 My dream car, Ford GT!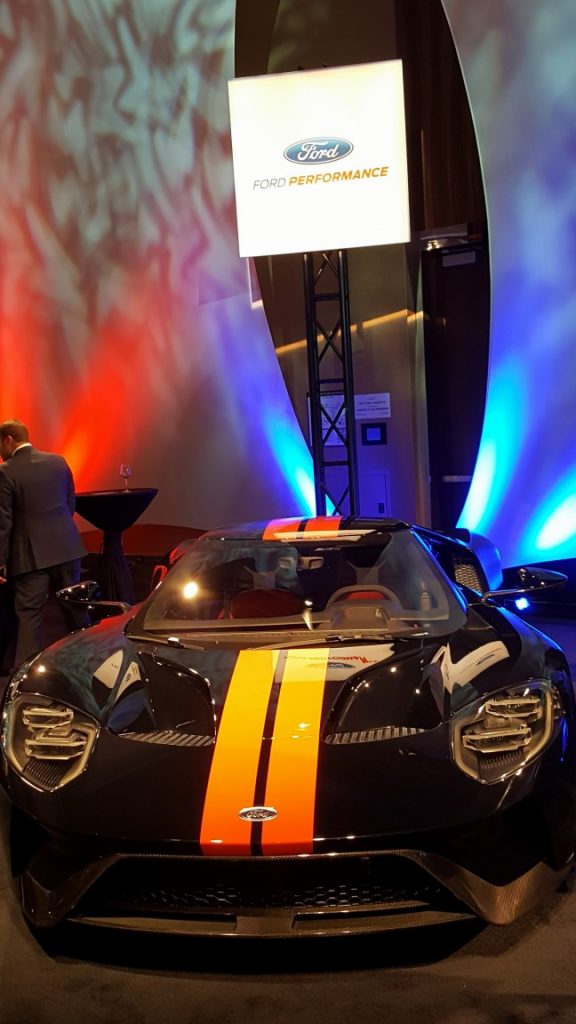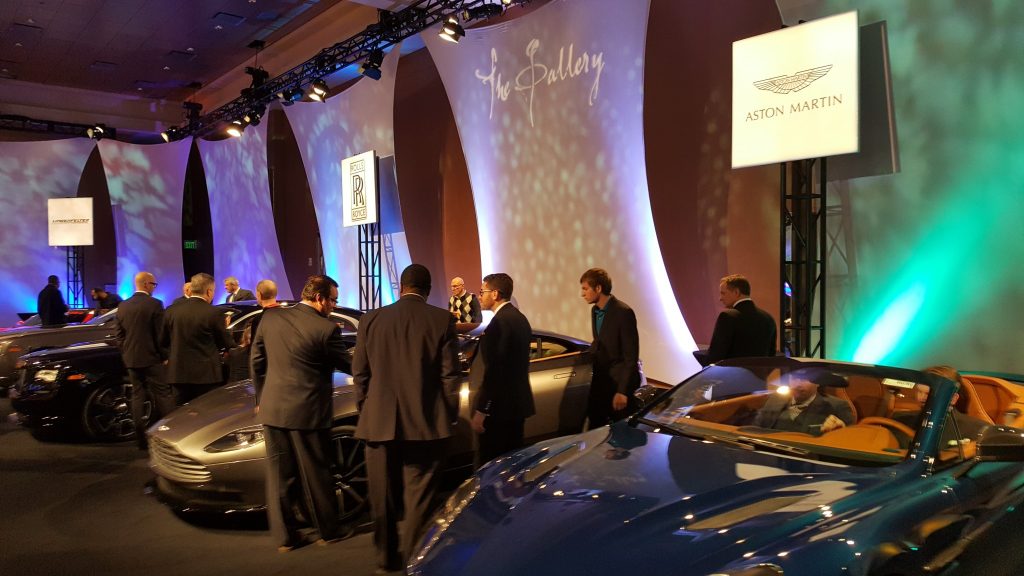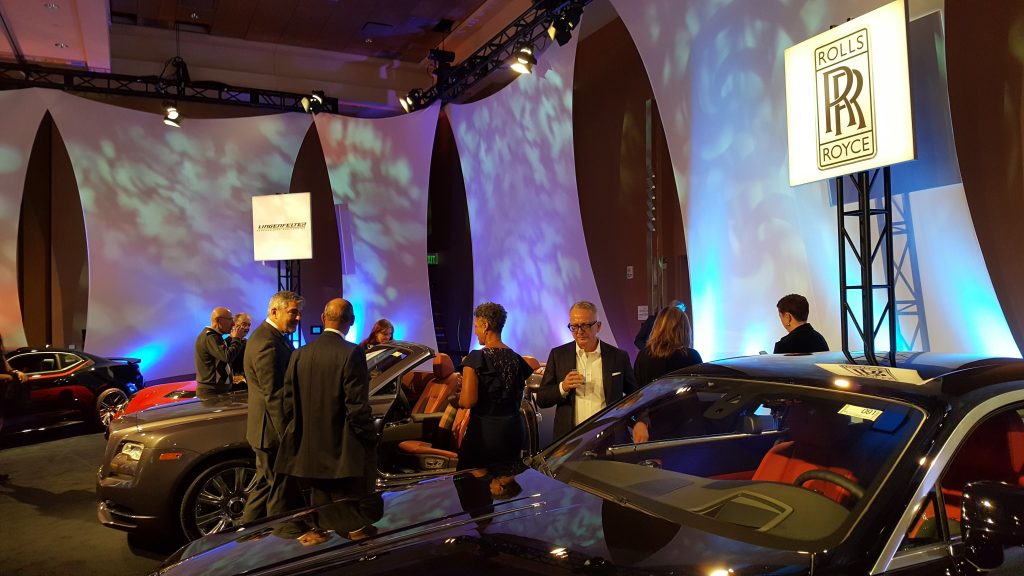 I am NOT a car guy! I had never heard of this brand but I am sure it belongs here 🙂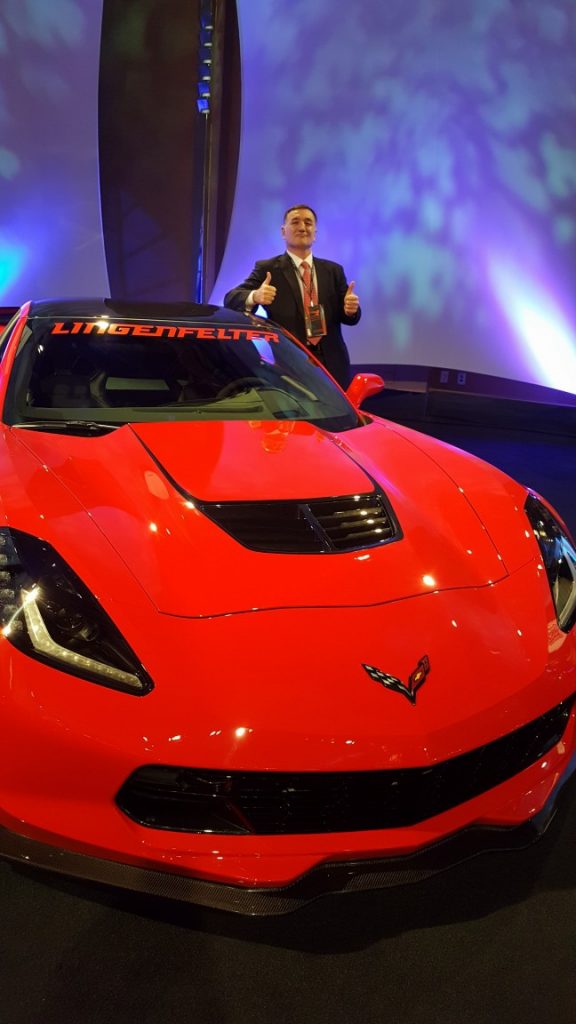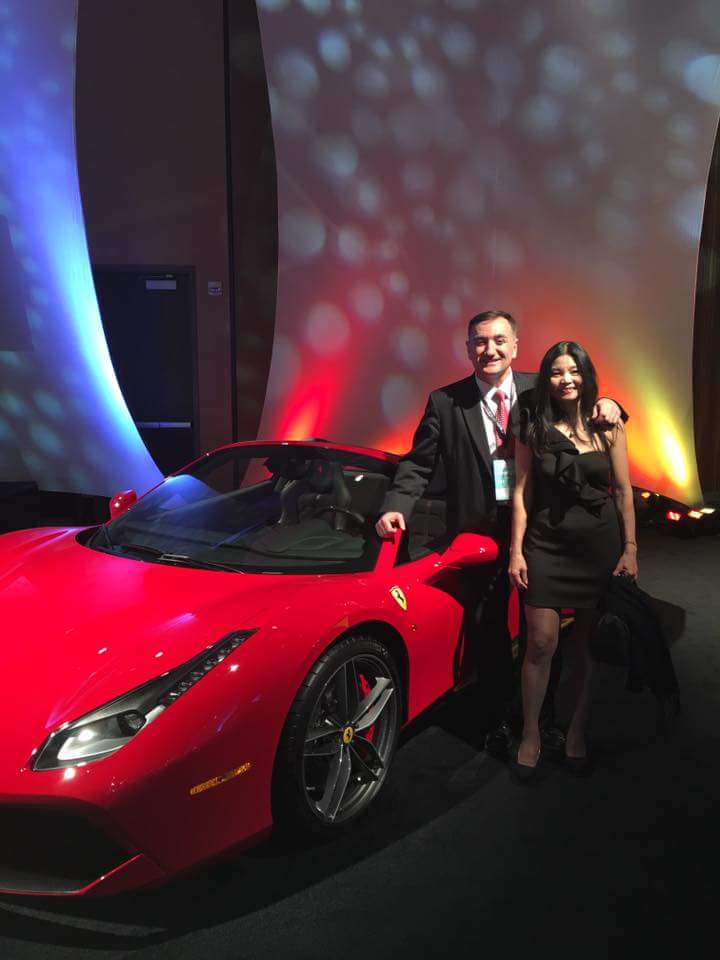 I had a funny conversation with the Ferrari guy pretending I can afford this lol!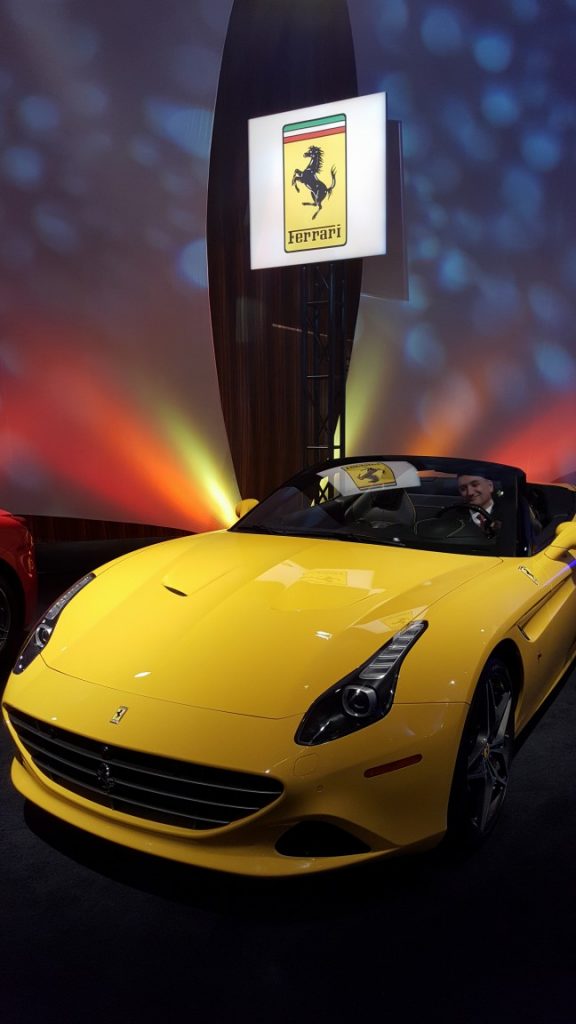 Pretending I just got an offer to sell my blog to The Points Guy Inc woohoo!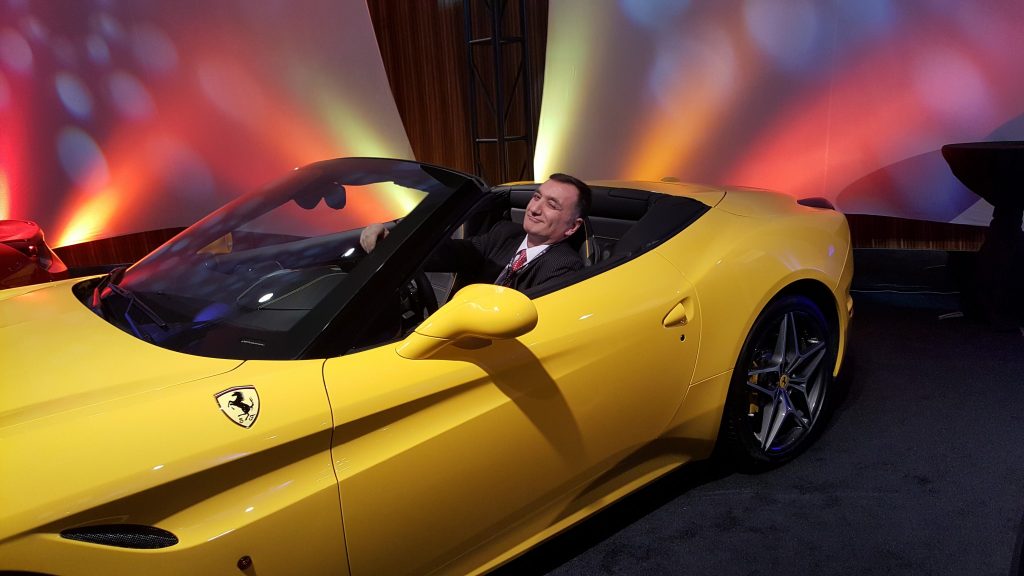 I'll take the model in the black…every single time!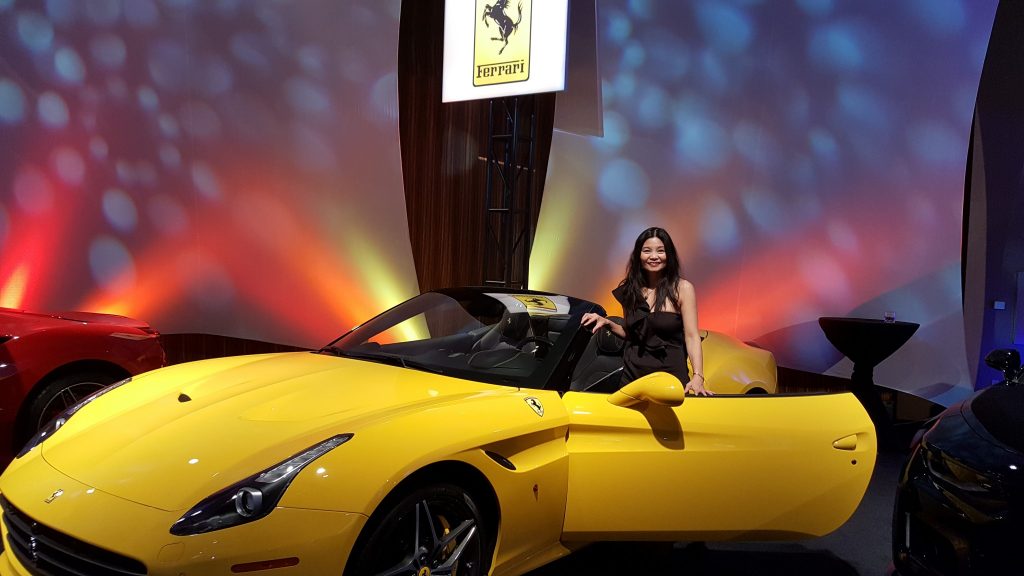 By the time we moved to this section I am starting to feel like The Points Guy lol!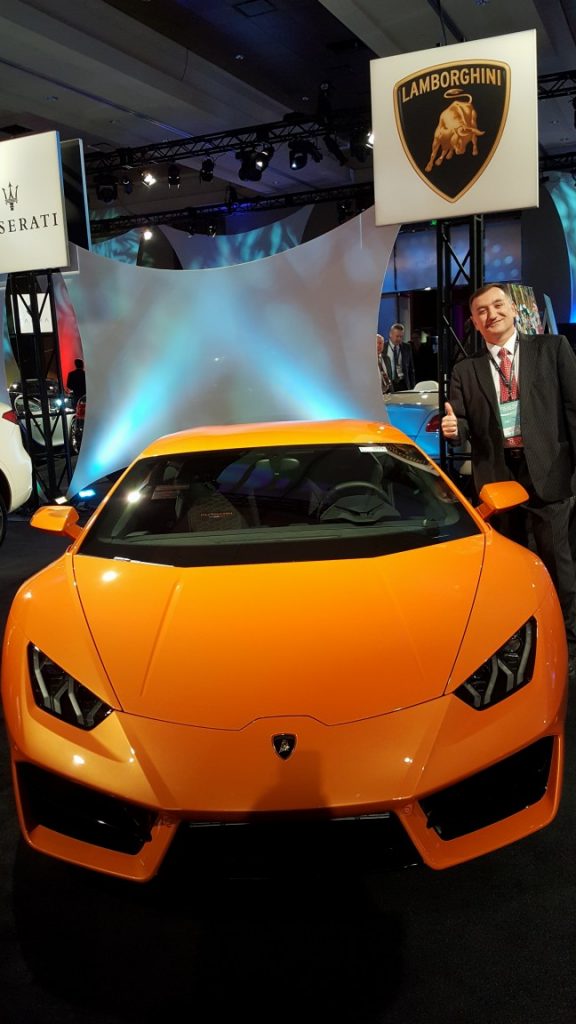 I see models everywhere!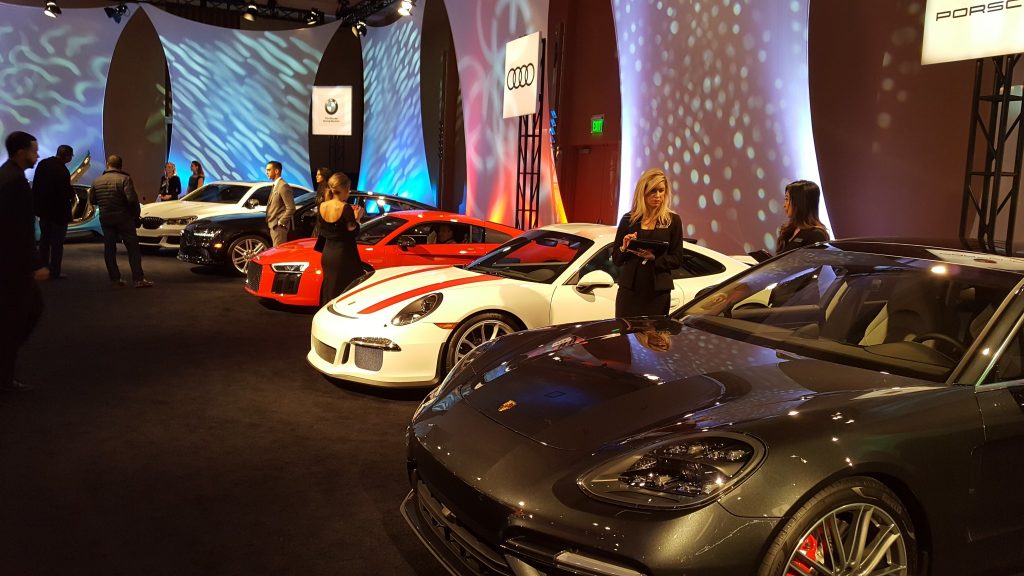 I am a lucky guy I know. Hi Ingy!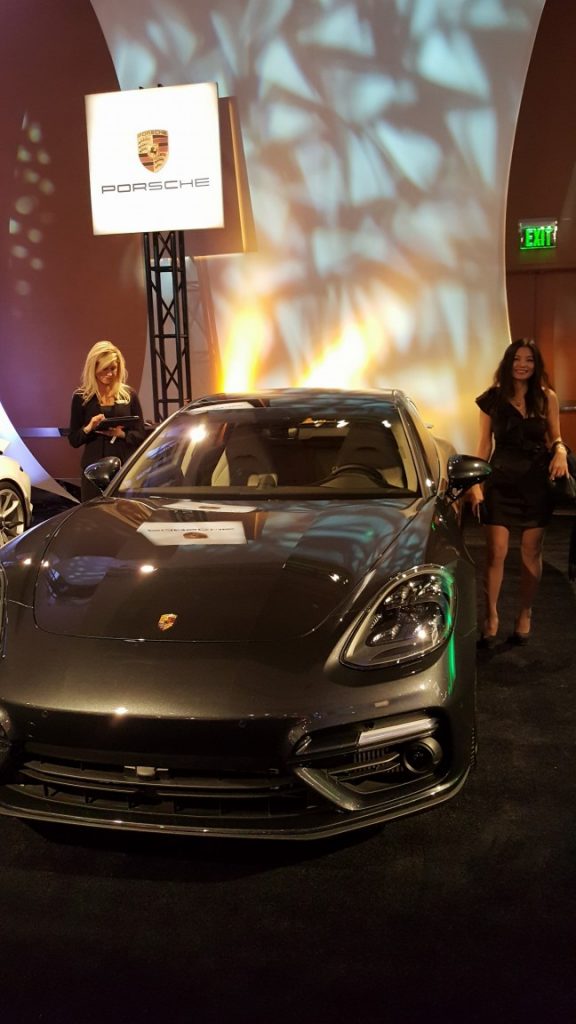 This guy had a really hard time to get out of the car! Not that impressed with BMWs.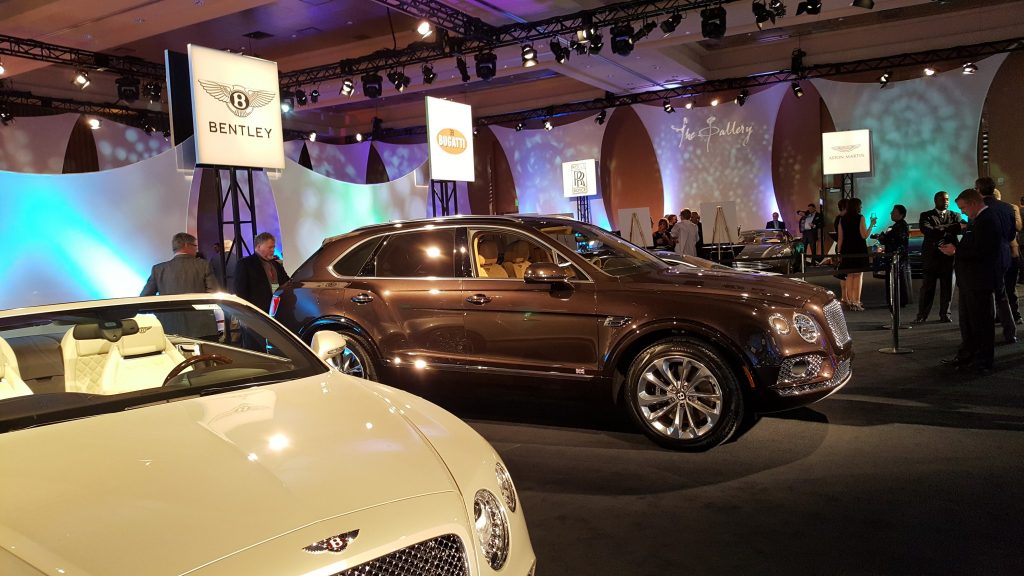 The cars on display were worth $10 million USD. This one alone was worth $2 million. Not allowed to touch it #sosad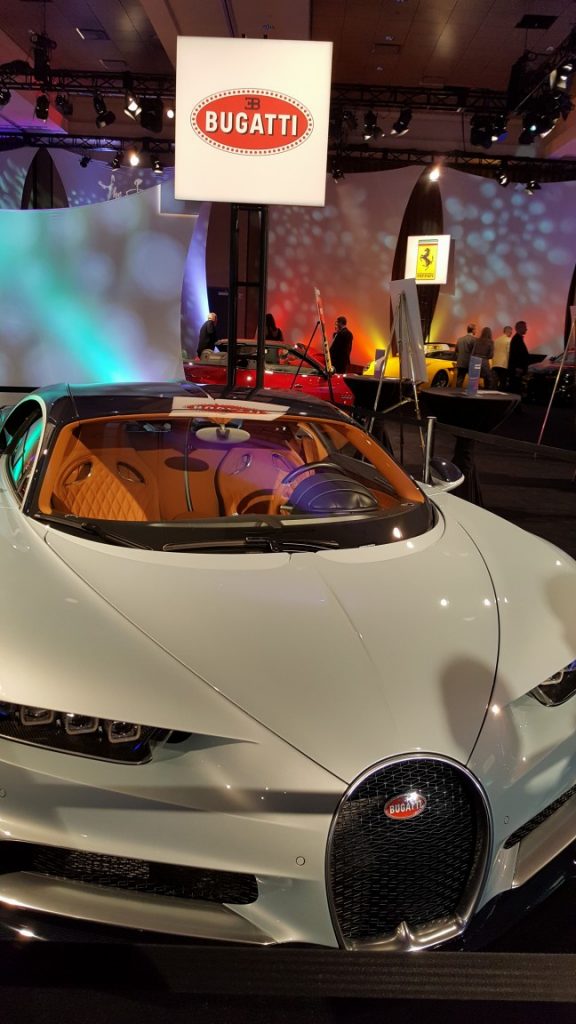 Actually, Acura had one of the nicest looking cars, I did not expect them to be here!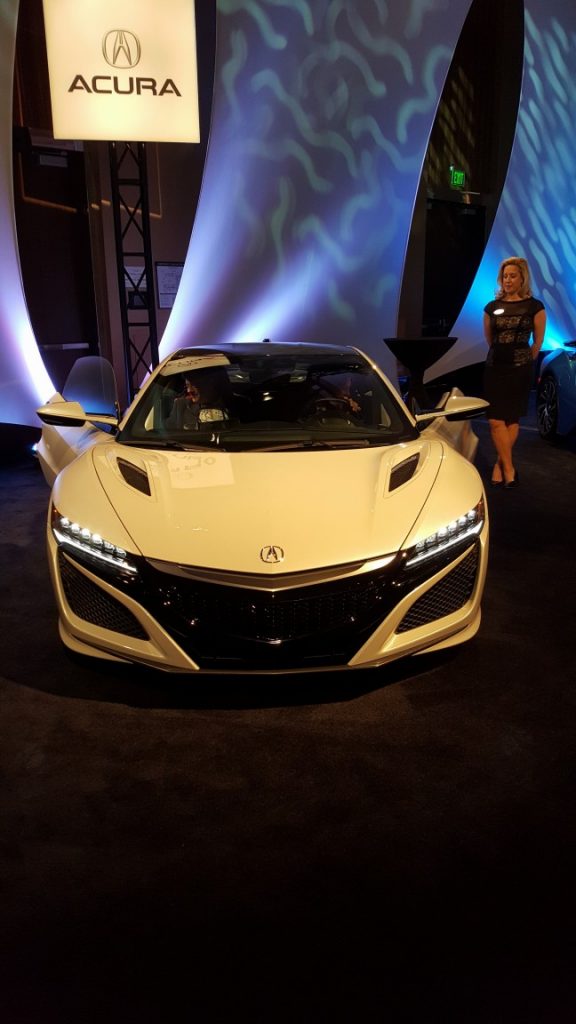 BMW had three cars displayed, this was the best one.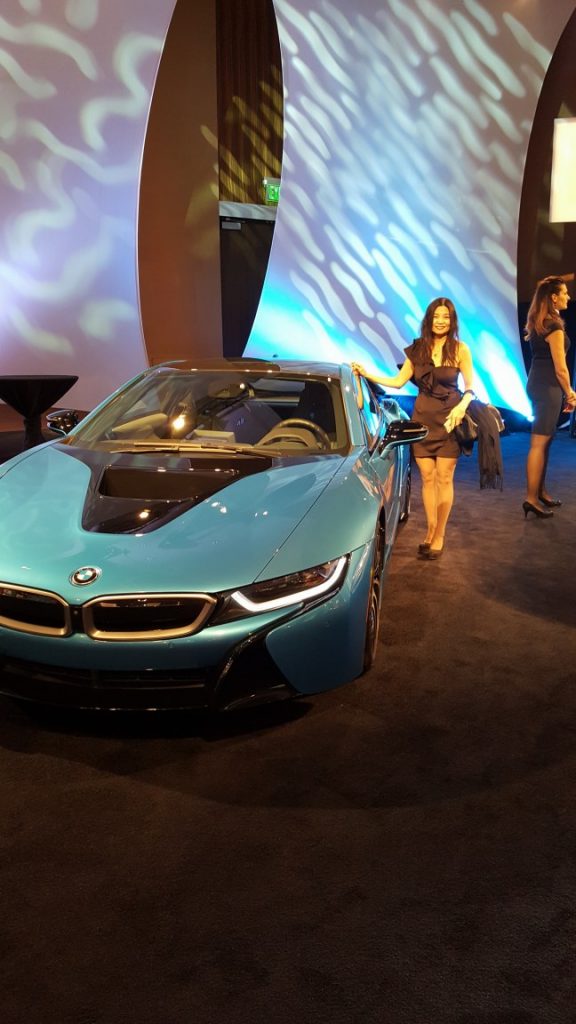 Screw Aston Martin, this brand always felt like it should come with a butler.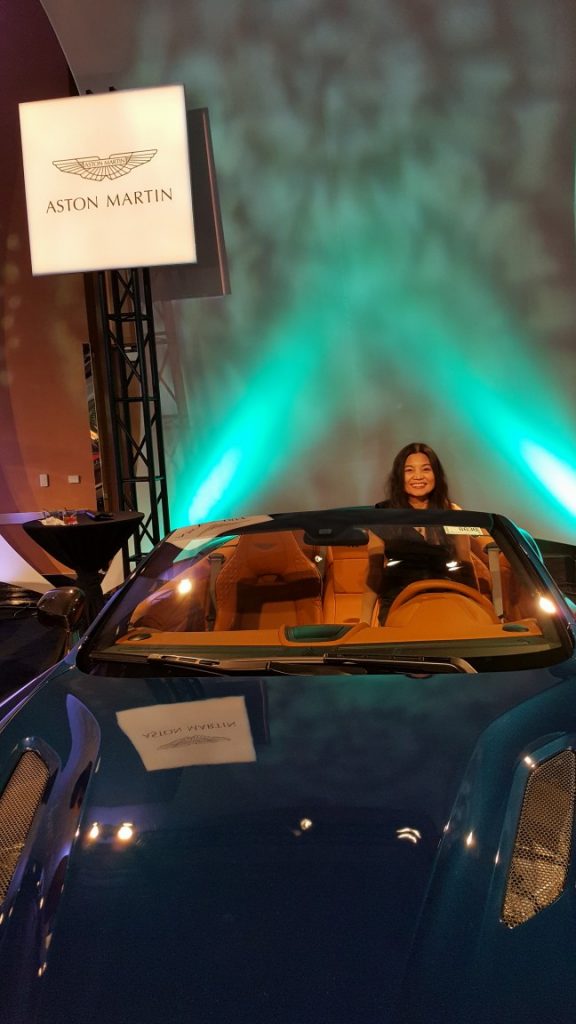 Looking a little entitled?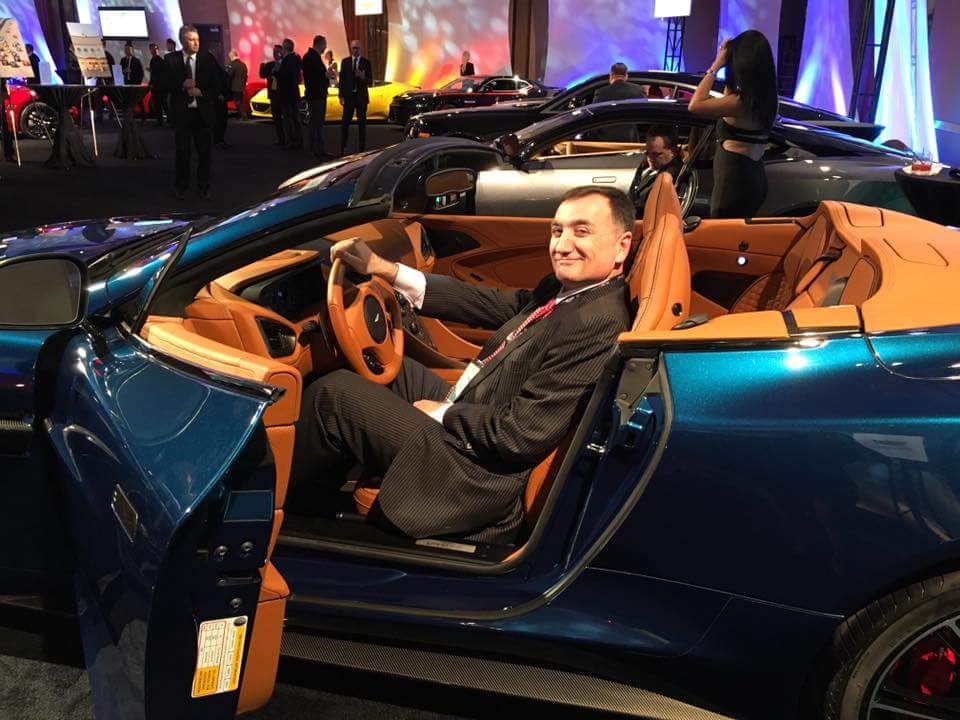 Probably second best dream car for me, should I start playing the lotto? Naaaah!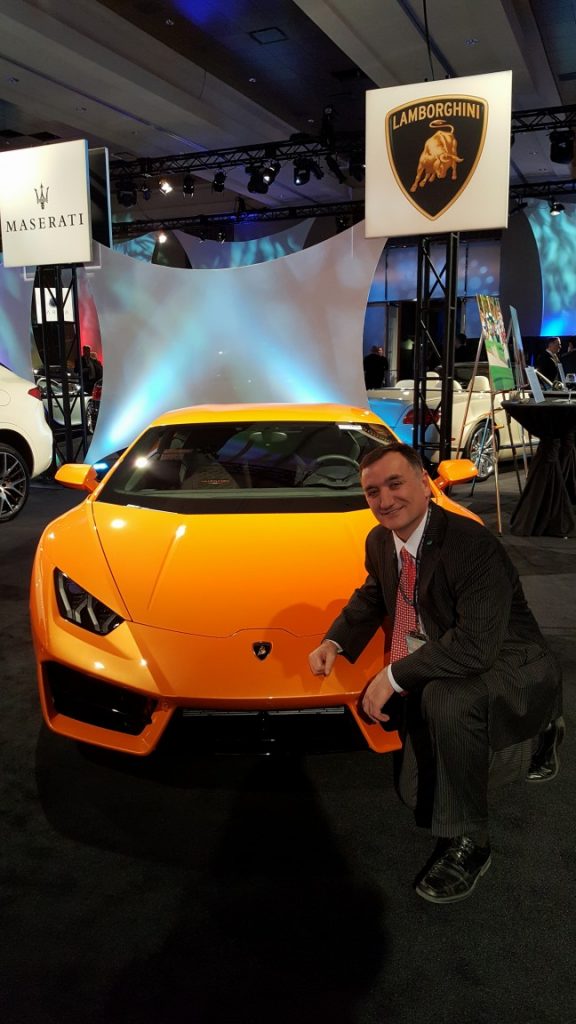 She liked the Porsche cars a lot. Disclosure: My wife works at Ford. Don't tell anyone!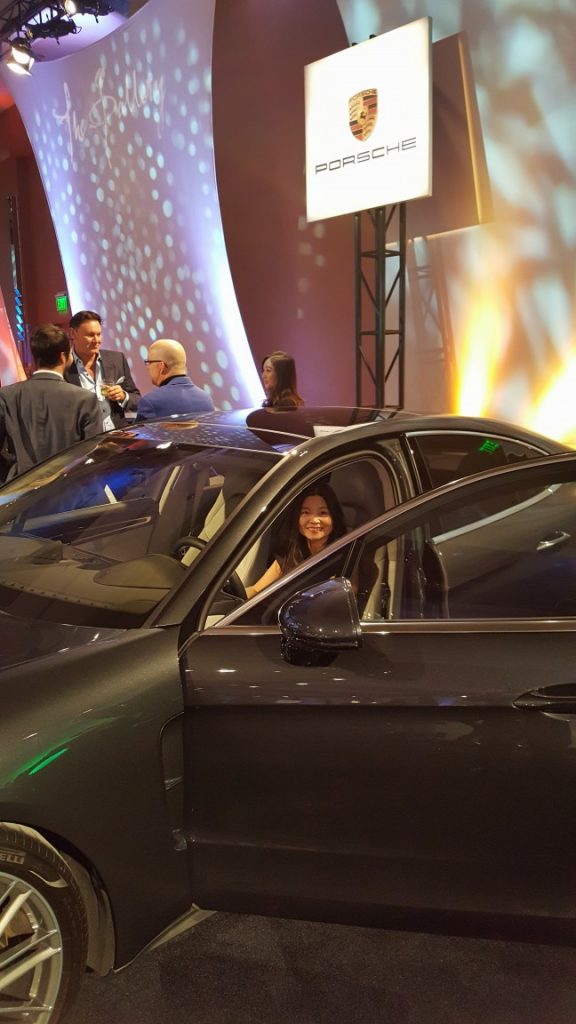 I had to think about this a little more….Still, the model in the black for me please!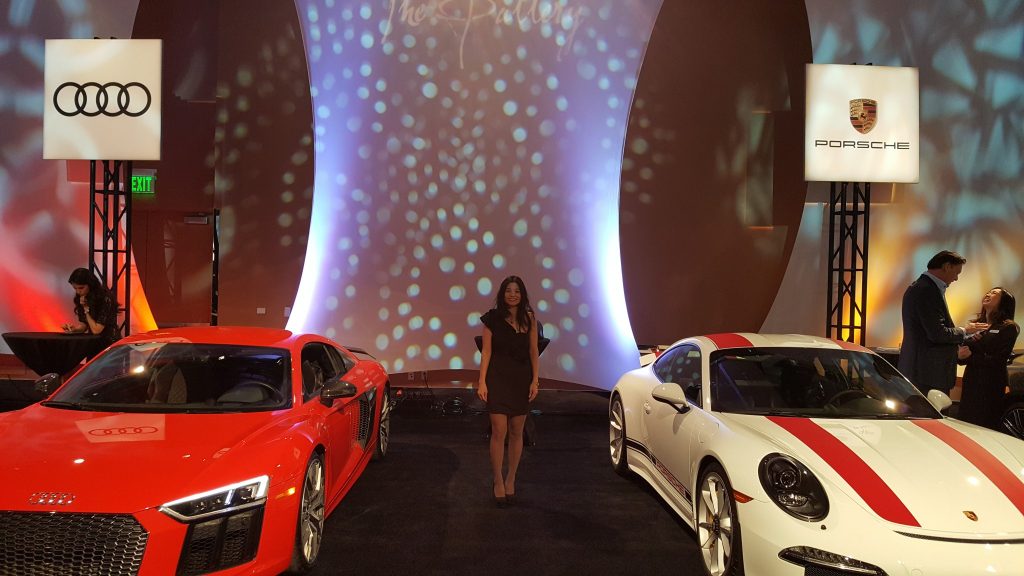 That guy stayed at the back looking at the trunk for EVER, WTF dude, get a life!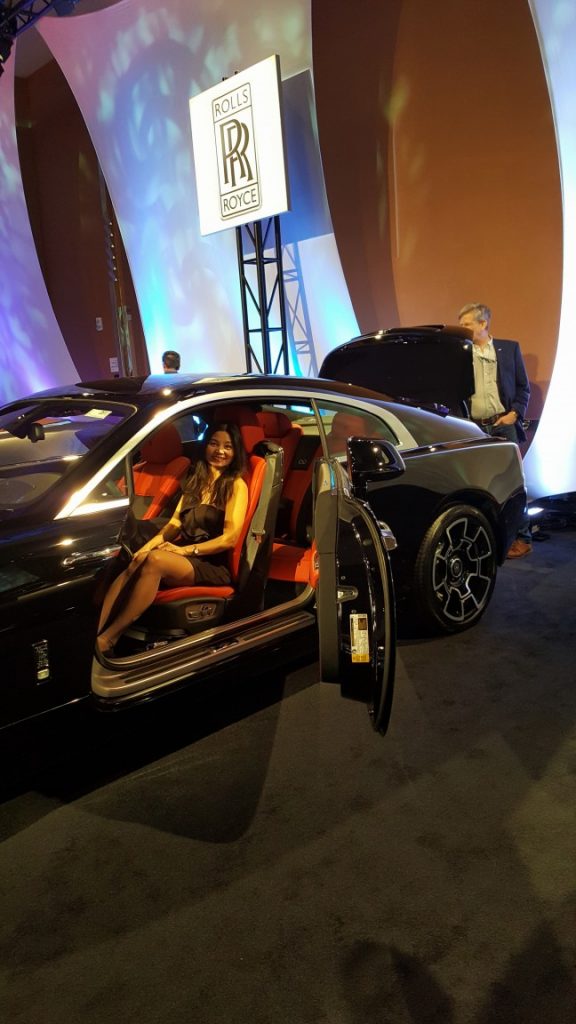 My wife says thanks to all readers who support my site. Without it, she would not have a great time. Let me thank you too, the tax deduction sure helps a lot to stomach this. I hope you enjoy this post! I like to post unique stuff, let everyone else repeat themselves to death!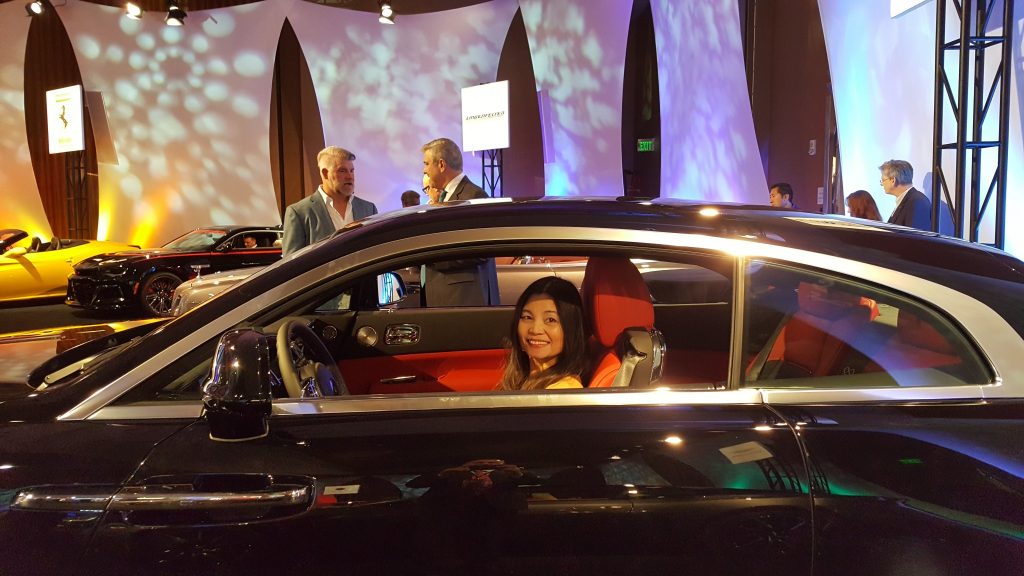 I should look up where this brand came from or learn how to pronounce it at least.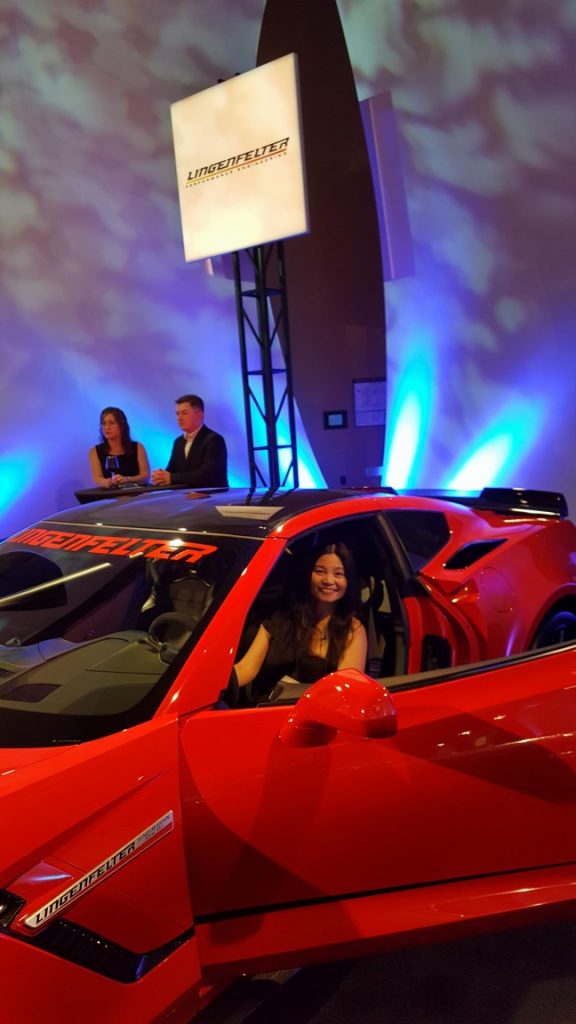 It was opened up to media later on and I think I heard a bunch of Amex Black cardholders came in. We continued to pretend we belong lol.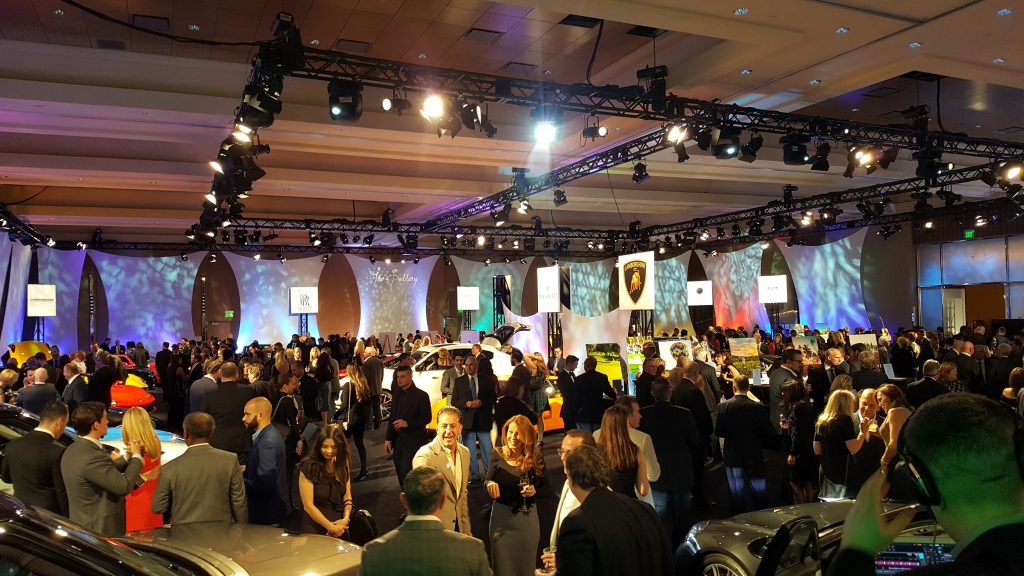 In the second day, we had a nice brunch at the Amber Room at the MGM and then we had a Cadillac exec give us a short presentation about what they are doing. It was actually very educational and had some pretty sharp questions by the audience who were obviously real car guys. Snagged some awesome Cadillac coffee mugs. Oh, at registration we also had a gift bag including a huge book about classic cars among other little things.
As we entered, we saw this baby got moved down the hall the Grand Ballroom…wow!

Then we were taken to Cobo Hall with a bus and we had a tour during Move-In Day. No photos were allowed but you know, stuff happens. Here are a few pics with Alfa Romeo cars during a presentation by them, very sharp guys. If those assholes at BMW stopped testing the microphones it would have been much better!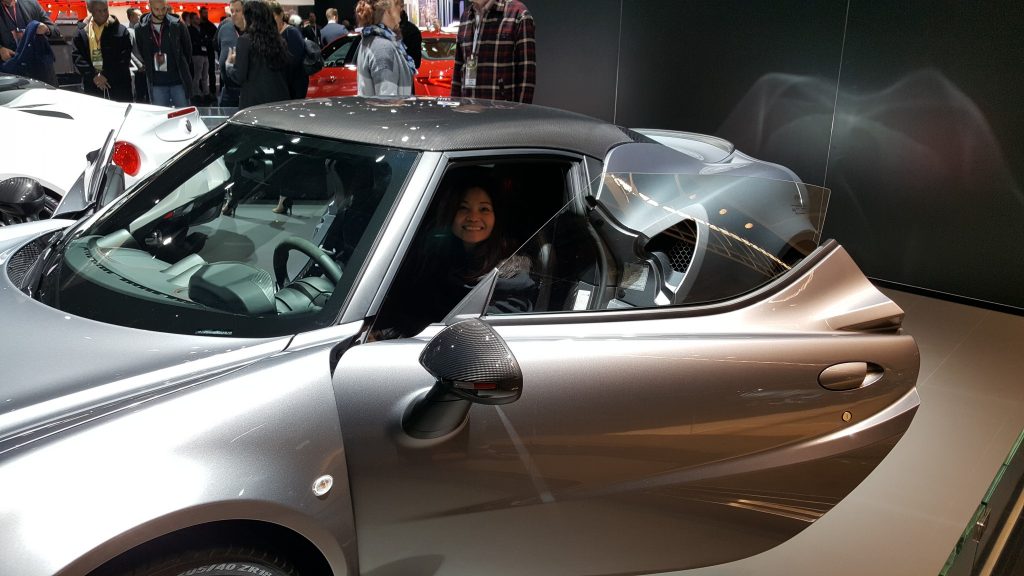 A lot was going on around us. so many people with badges, security. Can you imagine what it takes to put on such an event, wow! There was a presentation by Pixar or something.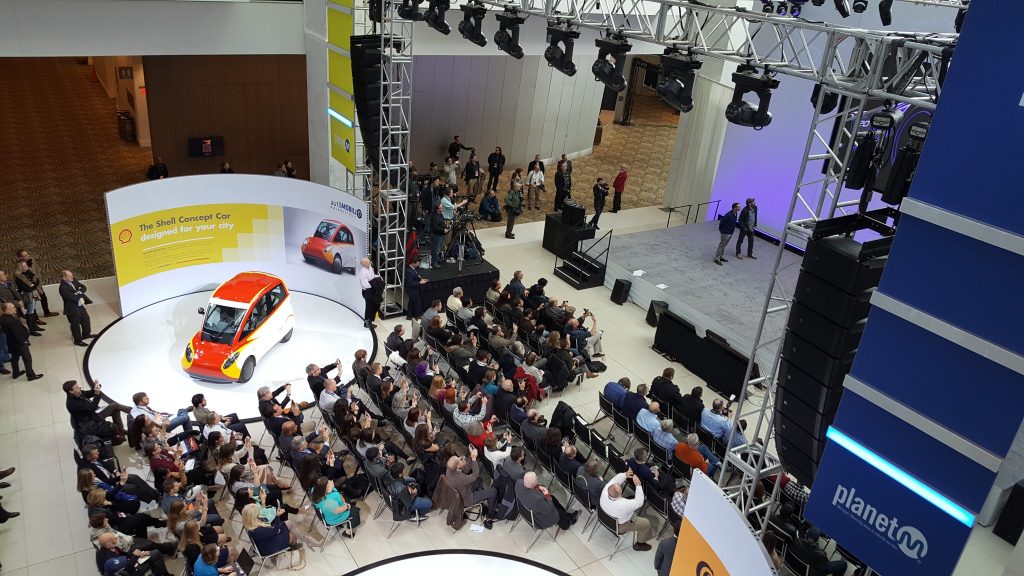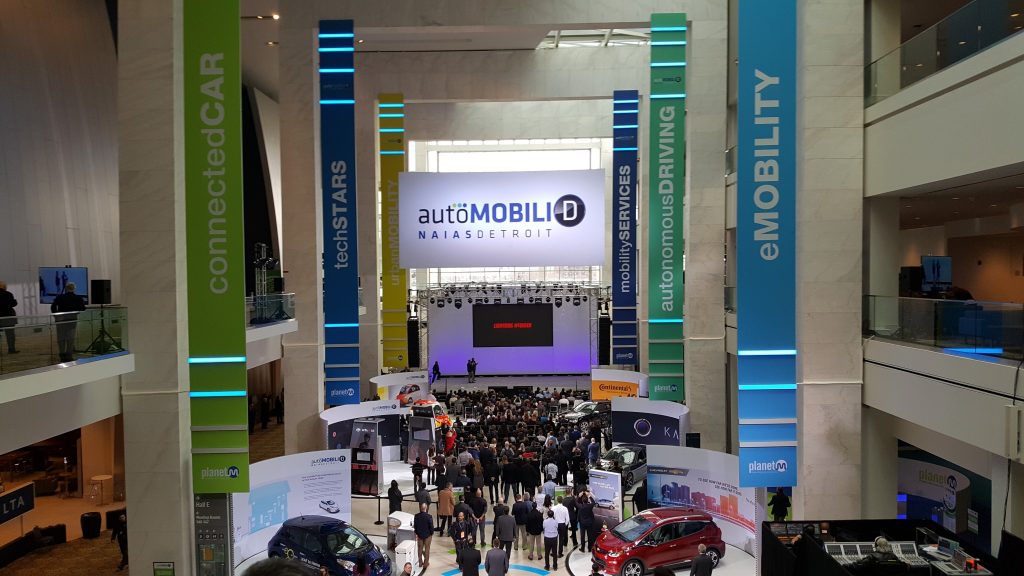 I should have one more post during the 3rd day of this great event. Press Day. Can't wait!
Thank you again for your support.
Check out my updated blog lists: Blogs I Love, Blogs I Like, Blogs To Ignore
TBB
travelbloggerbuzz@gmail.com
Follow TBB on Twitter @FlyerTalkerinA2
You can subscribe to TBB below, winners only!
Opinions expressed here are author's alone, not those of any bank, credit card issuer, hotel, airline, or other entity. This content has not been reviewed, approved or otherwise endorsed by any of the entities included within the post.