We bring you some notes about the Ann Arbor Art Fair DO and how the lights went out, the best world food tours, warn you about romance scams, how big data gets bigger, the little Greek Freak, amazing photography with birds, my latest travel ticket deal, some background information about the Jewish community in Athens, the amazing life story of George Takei, the very touching story of how conjoined twins were separated, how some women were scamming the US Government during World War II, what you can find in Australia will surely shock you and not much else you guys, have a great week!
TBB Blog Mission: To Educate. Entertain. Inspire. In That Order!
You like my blog? Send a link to someone please!
Welcome to all the new readers I met at the 2019 Ann Arbor Art Fair DO this past weekend. All five of you 🙂
It was another great weekend in Ann Arbor with some crazy weather learning about our quirky hobby and catching up with so many friends! Great to see everyone, what a tradition this has become! And always freeeeeee! Here is a pic from it, more later in the BLOG BUZZ section!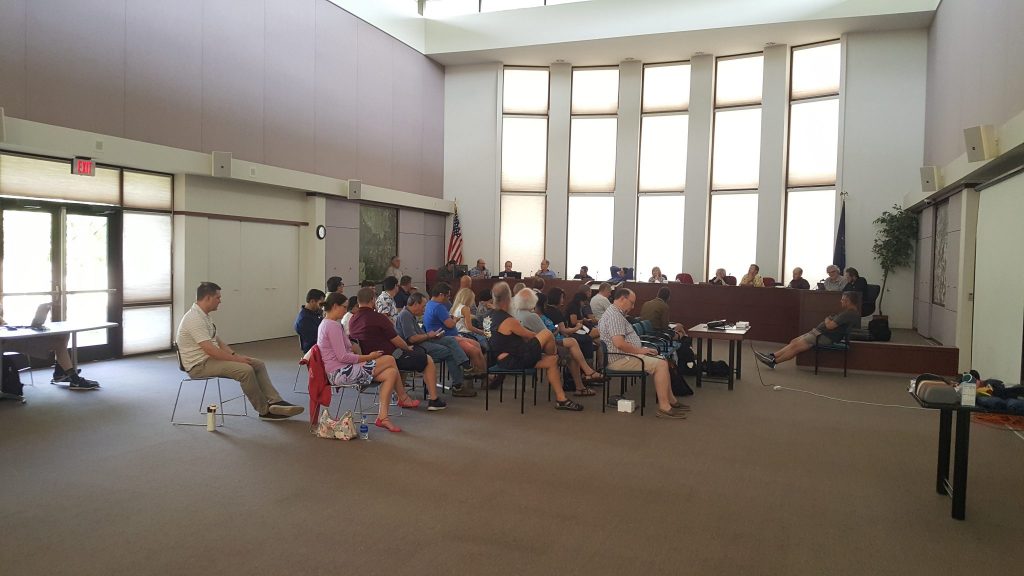 The Monday posts are light on the miles and points news. Simply because the blogosphere takes a breather in the weekends. So expect other eclectic links that you come here for, so buckle up and let's go!
You can Book at EVEN® Hotels and earn Double Points, starting from your second night for Stays Valid: August 1, 2019 – October 31, 2019. I have not stayed in an EVEN hotel yet, looks kind of gimmicky. I am still trying to get over my shock after staying one night at the Vienna Moxy last month you guys!
The flow of my Buzz posts is something like this lately: general miles and points stuff, travel stuff, general amazing stuff I find that blows me away, some personal finance awesomeness if I find one, awesome photography stuff and the infamous Blog Buzz section where I have the more advanced miles and points items, some personal stuff and I may rant about some blog crap I see that gets on my nerves. Lets go on…
I have only done one food tour (in Los Angeles) and really liked it. If you are interested in them, here are 20 of the best food tours around the world.
If you wanted to learn more about the Jewish community in Athens I have the best link for you which I really enjoyed and maybe you will too if you are interested: Our Jewish Athens.
Since many of us are into deals, I guess Allotment Annies were pioneers? Some women married several soldiers in World War II to collect money/allotments from the US Government. Some of them of course were caught and paid the price. NEVER EVER violate the law people! Pigs get fat and hogs get slaughtered. Or however the saying goes, you know what I mean. If I had a dollar for every "I was shut down by — Bank" comment I heard this past weekend, LOL! (HT: Nick)
Some shocking stats in this article: The Future of the City is Childless. New York City shrank for the first time last year in decades! Just way too many young mostly white kids moving in, real estate prices going higher and raising a family is becoming just too hard to do!
Since 2011, the number of babies born in New York has declined 9 percent in the five boroughs and 15 percent in Manhattan. (At this rate, Manhattan's infant population will halve in 30 years.) [Son is moving to Manhattan next month and he better not have any babies anytime soon, just the thought of becoming a grandfather is extremely disturbing to me you guys!]
Cities have effectively traded away their children, swapping capital for kids. College graduates descend into cities, inhale fast-casual meals, emit the fumes of overwork, get washed, and bounce to smaller cities or the suburbs by the time their kids are old enough to spell. It's a coast-to-coast trend: In Washington, D.C., the overall population has grown more than 20 percent this century, but the number of children under the age of 18 has declined. Meanwhile, San Francisco has the lowest share of children of any of the largest 100 cities in the U.S.
Since we mentioned food, how about the Best Cookbooks of the Century So Far.
I was blown away after reading this article about how doctors separated conjoined twins. Which is rare. But what is really rare is when they are fused at the head! You should have something to wipe tears away, you have been warned! The Battle to Separate Safa and Marwa.
Amazing most interesting man, what a life. It is never too late to reach for your dreams you guys. Or reach for the next taco, looking at you Carlos! The extraordinary trek of George Takei. Must read imho. Respect!
The cult icon is on a mission to make sure America doesn't forget a shameful legacy
You know all Greeks are proud (well, not all, we have some racist scum too!) for the success of Giannis Antetokounpo who is now NBA MVP. I have had several links about his extraordinary story growing dirt poor selling counterfeit goods with his brothers to make ends meet in a dirt poor part of Athens always fearing the Greek ICE catching and deporting them. Anyways, his older brother was drafted by the New York Knicks but has been playing for the number 1 Greek team (that was coached for almost a year by Rick Pitino!) and was just signed by the Milwaukee Bucks to play with Giannis for the next two years, wow! Another brother Kostas was with the Dallas Mavericks and I think was traded to the Toronto Raptors. And then it's the little guy, Alex. Still in high school. Can you imagine the pressure on this kid huh? The story is about him: The Rise of the Next Antetokounmpo.
Remember the fraudster Frank Abagnale portrayed in the movie "Catch me if you can"? What an amazing life turnaround this guy has done, wow! How Frank Abagnale Can Help You Avoid the Romance Scam and Other Cons. Great advice on how to avoid scams, especially for the elderly. Watch out for them "romance scams"!
Frank Abagnale was once one of the world's most notorious con men, impersonating everyone from doctors to airline pilots while committing financial fraud. But in the over four decades since his arrest at 22, he's reinvented himself as the world's foremost expert on how ordinary people can avoid being scammed and how law enforcement can catch criminals intent on ripping people off for their hard-earned money; Abagnale has worked closely with the FBI training agents on how to combat common scams and capture scam artists.
Lets look next at The 2019 Audubon Photography Awards Winners.
It's all about the data: Why Big Data Keeps Getting Bigger. Just like our quirky hobby that has now graduated into big business and it's all about credit card conversions…except here where I am overcome by guilt if I mention (some say whine) my credit card links, sad!
Australia is weird. Only there you can see stuff like this! Australia Is The Land Of 'Nope', And Here Are 40 Pictures Proving It.
We are now entering BLOG BUZZ, a section for advanced hobbyists and veterans of this fast imploding hobby and also a section where I go on and on about some stuff that happens in my life because it helps me feel better about myself.
There are some Ann Arbor Art Fair DO attendees who are heavy into manufactured spend activities. Or we like to call it MS. I am so out of the loop lately that I wore a T-shirt and jokingly mentioned that I have moved on to the next level of MS. I call it RS. As in Real Spend bwahahahahaha!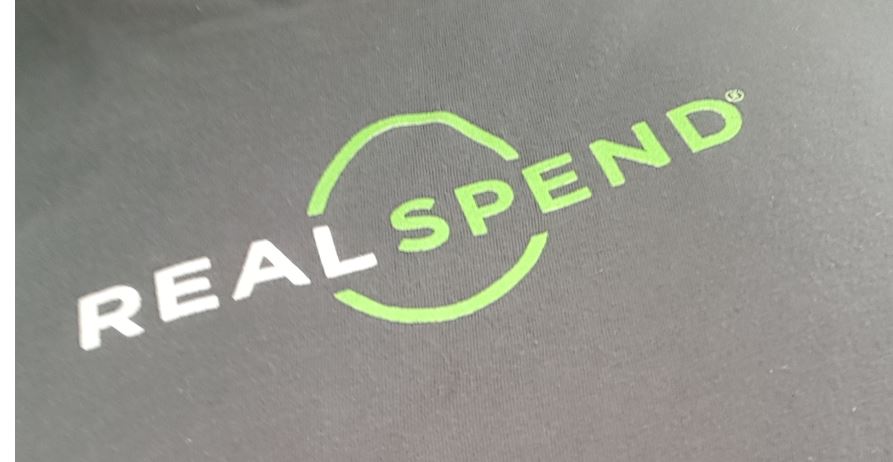 I have a party at my house the night before the day of the presentations. And for the first time this year we lost power! And it happened during my party, imagine that. Thankfully it happened after all the food was gone for the most part. It was kind of cool to swap war stories with candles, how romantic lol! Power was returned next morning at 10.30 am, thank God. I ran into another local attendee who still did not have power as of Sunday evening, wow!
We are going back to New York City for the Christmas holidays, finally got clearance on the dates. I told my wife to stop looking at using British Airways Avios again, I will handle it. 15 minutes later, I got two one ways and one round trip from Detroit for $6.60 out of pocket cost. I need to do two more one ways but waiting for clearance from daughter on the date of return. Thanks AA vouchers from my CNB card. Doing this is…so addictive still after all these years! It's the dopamine you guys, you know what I mean!
And I leave you with this…Me at The Points Guy World Headquarters parking lot bwahahaha!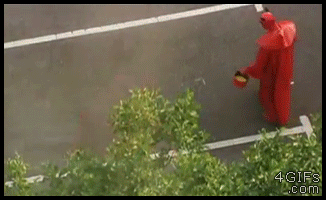 TBB
travelbloggerbuzz@gmail.com
Follow TBB on Twitter @FlyerTalkerinA2.
You can subscribe to TBB below, winners only!
Opinions expressed here are author's alone, not those of any bank, credit card issuer, hotel, airline, or other entity. This content has not been reviewed, approved or otherwise endorsed by any of the entities included within the post.