The winner of the $150 Visa gift card and a Lexar 64BG USB Jumpdrive has been picked. There were only 45 valid entries and our staff of one used the Random.org website to pick one of them. The person was notified and now waiting for the reply, check your emails if you entered! When I get a reply back I will post the winner here. If no response, I will do it again until somebody gets this!
TBB Blog Mission: To Educate. Entertain. Inspire. In That Order!
Support TBB by applying for CREDIT CARDS, shopping with our AMAZON AFFILIATE LINK & clicking our REFERRAL LINKS
And the winner is, drum roll please: Ryan DM who posted this comment here:
Don't change a thing, I love your blog exactly as it is! I wake up every day with a dreadful feeling that #TBB will have a devaluation! No, not another devaluation! I know you'd do it just to spite everyone and to spit in the faces of the Titans! I can see Rene on FT calling you out! Don't do it, don't devalue! The Sunday post will cost twice as many points, no!!!! 🙂 .
The whole process was fun as I learned many things from your comment entries! I was also a bit overwhelmed by the positive comments about me and my blog. I did not know my posts had such an impact. Thank you!
Another thing that came through so loud and clear was that you wanted me to stop being the harsh critic of the blogs I have no respect for. I am going to be more positive going forward while dropping all the blogs I do not recommend in the now world famous Blogs To Ignore list. Life is short, lets use it for more education! Which brings me to a change in mission (see red font above). Yep, educating is now ahead of entertaining! Deal with it guys 🙂
I think much of the entertaining you were accustomed to will now take place in the TBB comments, where magic happens as a reader mentioned. Some of you keep up with the blog shenanigans and we even have breaking news there that staffers of commercial blogs read and then post on their own and never HT my blog! What is new hey?
I now follow 329 blogs, I went on another Feedly add spree. I added a few email list subscriptions too. Going for that eclectic buzz!
Please come back to read about the contest winner and of course your comments 🙂
If you have worthy stuff to give away to another reader please let me know. No Southwest drink coupons, lounge passes expiring next week and for Pete's (who is Pete?) sake no Lufthansa First Class ducks. Actually, no ducks PERIOD!
Sunday's Best of Web post tomorrow is going to be awesome. Because you are awesome. So much awesomeness all around. Except one place, my clicks…bwahahahaha. You knew that was coming eventually right? Being so positive is going to be weird lol.
This work of art will appear here tomorrow…
And I leave you with this…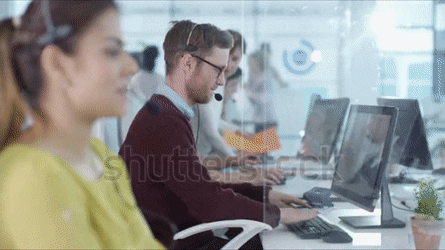 TBB
travelbloggerbuzz@gmail.com
Follow TBB on Twitter @FlyerTalkerinA2
You can subscribe to TBB below, winners only!
Opinions expressed here are author's alone, not those of any bank, credit card issuer, hotel, airline, or other entity. This content has not been reviewed, approved or otherwise endorsed by any of the entities included within the post.