Miles for Family says goodbye…
TBB Blog Mission: To Entertain. Educate. Inspire. In That Order!
You can support TBB by applying for CREDIT CARDS, please consider doing your shopping with our AMAZON affiliate link and clicking/forwarding any of our Referral Links. Or click on the Amazon Banner on the right side, thank YOU!
The Opportunity Cost of Being a Miles & Points Blogger   –  Miles For Family
Even though I was not a reader after one of the legendary TBB Feedly blog purges, I really appreciated the effort she put into this and into finding her own voice. Frankly, I was very surprised this blog had not folded earlier! She makes many great points about the costs of being a blogger in this space. Really, you have no idea the time that goes into this. You only get it when you start your own blog! I think many of us will be better off quitting and focusing on things that matter more. You do this only if you are into it to make money or are absolutely passionate about it and/or contain a certain level of insanity DNA in you.Well, I think I belong in the second category, the one with the passion and insanity I mean lol.
I will make some comments on selected parts of the post:
"I'm so busy documenting my life, sometimes I forget to actually live it."  –  I think that was the best line of the post. I know so many bloggers so into the "work" of blogging that get so consumed by it.  Hey you, take a break, nobody is going to miss you that much. Really!
"Hostile atmosphere of miles and points blogging industry makes it  a very unpleasant place to work."  –  You can not please everyone. You develop haters and trolls. If not, nobody really knows your blog…so I see it as a sign of recognition I guess. Do NOT get into blogging if you do NOT have a thick skin and can brush off the sometimes awful remarks, even directed at you personally (which is always douche baggy). Then again if you put out a piece of work and readers comment on it LEARN from what they are saying! They take their time to give you feedback, they care! Of course it is easy to single out the haters and trolls…so laugh at them, ignore them and feel sorry about them having nothing else to do than posting their crap!
"It's a lot of work."  –  It sure is. But then again how do you define "work"? I spend lots of time in my business but I just do not see it as actual work. Work is something you have to do for the money (you know, like placing 55 credit card affiliate links in one *&%$ing post!).  I have a different life philosophy. Do something you truly enjoy and are passionate about and the money will take care of itself. Same with blogging. This is not work for me, I enjoy it. Heck, I enjoy most the interaction with the readers and just having an avenue to direct some of my insanity I guess. Has blogging here kept me from redirecting this time towards other business opportunities that would provide more financial success? Absolutely! So I lose some money, big effing deal! I am about to become 48 years old and I never did things purely for the money up to this date, why start now huh? Ok, I am not sure what is the point I was trying to make. Oh yeah, for young bloggers who are now starting their careers they will be better off learning actual marketable skills instead of messing with this blogging thing because it can be so consuming indeed!
"I feel like I've mostly said what I was going to say. If I continue, I'll have to stick to covering news items. Does this industry need another blog doing it?  I don't think so."  –  Oh Dear God, yes yes yes, sooooo many other blogs I can think of that fall in this slot 🙂
"Support bloggers who benefit you: Use their affiliate links, comment and email them. Do ALL of the above"  –  Well, I have been saying that for a long long time.
And then it goes on to thank primarily Million Mile Secrets and then I got really angry lol. MMS "helped" Miles for Family because it is, well, great business! I am starting to shake my head violently so I will move on, thank you for understanding.
Don't let this hobby take over your life. Enough said.  –  Yeah, really. Good advice. It is time for me to go to once a week Buzz post, say every Monday or so. The rest of the days I may put some thoughts down like I did here whenever my time allows. I recently started helping two clients who are business owners with large 401k Plans. It's exciting and challenging! I have said this so many times you probably do not believe me by now…but it is time to start toning it down here at TBB. I think it may have to do that with the fact that the whole space is just not as exciting as it was in the earlier years with so much consolidation, revenue basing, devaluations and deal killing galore…Please ignore the pumping like I do!
So, to the Miles For Family blogger, thank you for your contributions, good job on sticking it out and finding your quirky voice and all the best in your future endeavors.
And it is now time for me to stop Feedlying and writing so much here and get back into my former writing groove for that other blog before they kick me out!
Rock on, TBB on, whichever you prefer!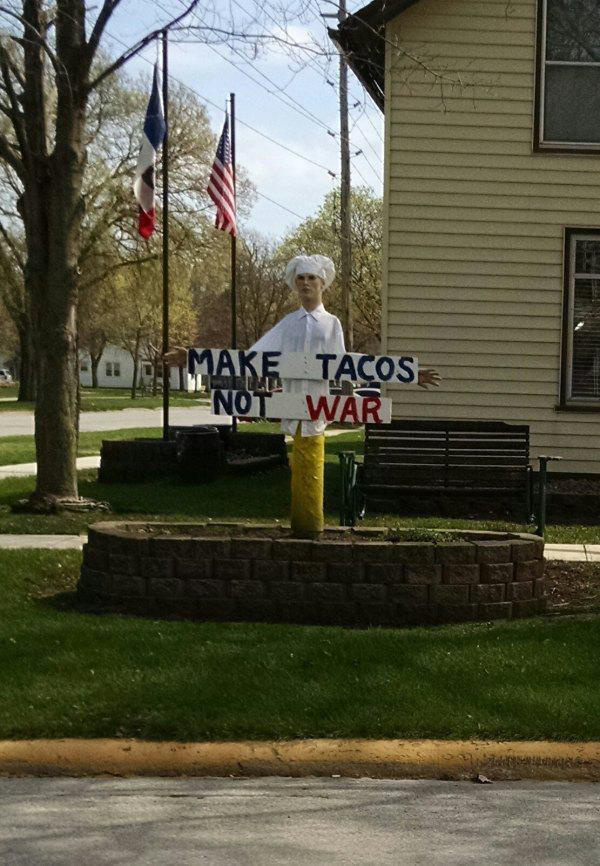 TBB
travelbloggerbuzz@gmail.com
Join over 3,550 TBB followers on Twitter @ FlyerTalkerinA2 and add TBB on Google+