Another TBB post featuring the most eclectic links around the web such as the average Net Worth, Sam Bankman-Fried testimony, tech optimist manifesto, 50 best bars, laws of getting rich, stop betting against America, two more stories about scams, one crypto and the other involving Tonga and a Bank of America account, getting back to China stuff, who can claim Palestine, Twitter implodes under Elon Musk, another mass shooting in the US and a whole bunch of other stuff to keep you educated, entertained and inspired.
TBB Blog Mission: To Educate. Entertain. Inspire. In That Order!
I use and recommend Proton VPN <—– REFERRAL LINK
You like my blog? Send a link to someone please!
No ads, no clickbait. No sponsored posts.

This blog publishes every Friday. If not Friday, it will be Monday. This is a one man labor of love operation, enjoy it white it lasts.
Note: I may post next Friday's blog post earlier, maybe on Wednesday, as I am scheduled to be aboard a Singapore Airlines airplane at regular Friday 8 am publishing time. So, next two blog posts will likely not be as extensive due to travel/vacation in Singapore/Thailand. Anyway, I am not sure, I need a break so who knows what will appear here, thanks for understanding.
This blog is nearing anniversary year 11. It started as a joke to serve as an experienced voice in my hobby addiction of collecting airline/hotel/bank miles and points. It has evolved to become a curation of the most important web content I find online along with adding my raw commentary. If you are still here primarily for the travel and miles/points content, please scroll all the way down to find it. Thank you for reading my blog. Any feedback is always appreciated.
I want to single out one article that blew my mind. It is from Morgan Housel, enjoy!
PERSONAL FINANCE
I subscribe to optimism. Sometimes all the time, the media is full of horrible "shocking" news and the sky is always falling. And yet, we persist marching forward. Anyway, my point is this: Stop Betting Against America. Let me excerpt a few positive stats from the article:
The dollar remains the global reserve currency and has actually strengthened since the Global Financial Crisis.
It would also be hard to argue any country survived the pandemic as well as ours. U.S. economy is actually in a better place than where the IMF projected it to be in 2019 before the pandemic.
The U.S. currently has the lowest inflation in the G7 as well. So the U.S. economy has experienced higher growth and less inflation than the rest of the developed world.
During the worst inflation of the past 40+ years, wages have been keeping pace with prices. In fact, we're back on trend for pre-pandemic wage growth. Plus Americans just experienced their largest three year increase in wealth ever going back to 1989.
Another post by Jonathan Clements with lots of wisdom: Taking Charge.
Want to sleep at night and avoid panicky financial decisions? We need to make our peace with the world's uncertainty. A lack of control is one of life's constants and, indeed, it can get worse as we age. As the years sap our physical and mental capabilities, we may increasingly feel like we're losing control, and any further threat to our independence—such as our family insisting that we stop driving or that we move into an assisted living facility—can trigger fierce resistance.
1. Control what we can. If we want to be prudent managers of our own money, we should save diligently during our working years, spend judiciously once retired, limit our fixed living costs to perhaps 50% of our income, insure against major financial risks, plan our estate, hold down investment costs, manage our annual tax bill and diversify our portfolio broadly. All of these steps are largely or entirely within our control.
2. Anticipate future needs. Are we prepared for our later retirement years? Among other steps, that might mean clearing out the basement now, getting financial and health-care powers of attorney, buying a single-story home and getting on the list for a continuing care retirement community. [Note to my wife: Let's continue clearing the basement!]
3. Avoid the illusion of control. I'm talking about things like trading excessively, following the markets closely, and investing with active managers because we imagine they'll save us from losses during plunging markets. Such steps can make us feel like we have more control over our destiny—but, like shaking the dice vigorously before we throw them, that sense of control is an illusion, and sometimes an expensive one.
4. Accept that we can't control everything. It's hard not to be bothered by aggressive drivers, plunging markets, uncooperative colleagues and gossipy neighbors, even if we can't prevent such things. But as I see it, when we allow such things to bother us—or, to use a phrase I'm fond of, "rent space in our head"—all we do is compound our own misery.
5. Take solace in acting wisely. Even as we try mightily not to be bothered by things we can't control, we should strive to always do the right thing, whether we're dealing with our finances, our social circle, our colleagues or some other dimension of our life. [Amen]

Very interesting numbers: What is the Average Net Worth by Age? If you believe the media you would think we are all dirt poor. You want proof here in the US we have never been wealthier? Here it is: Changes in U.S. Family Finances from 2019 to 2022 (PDF download).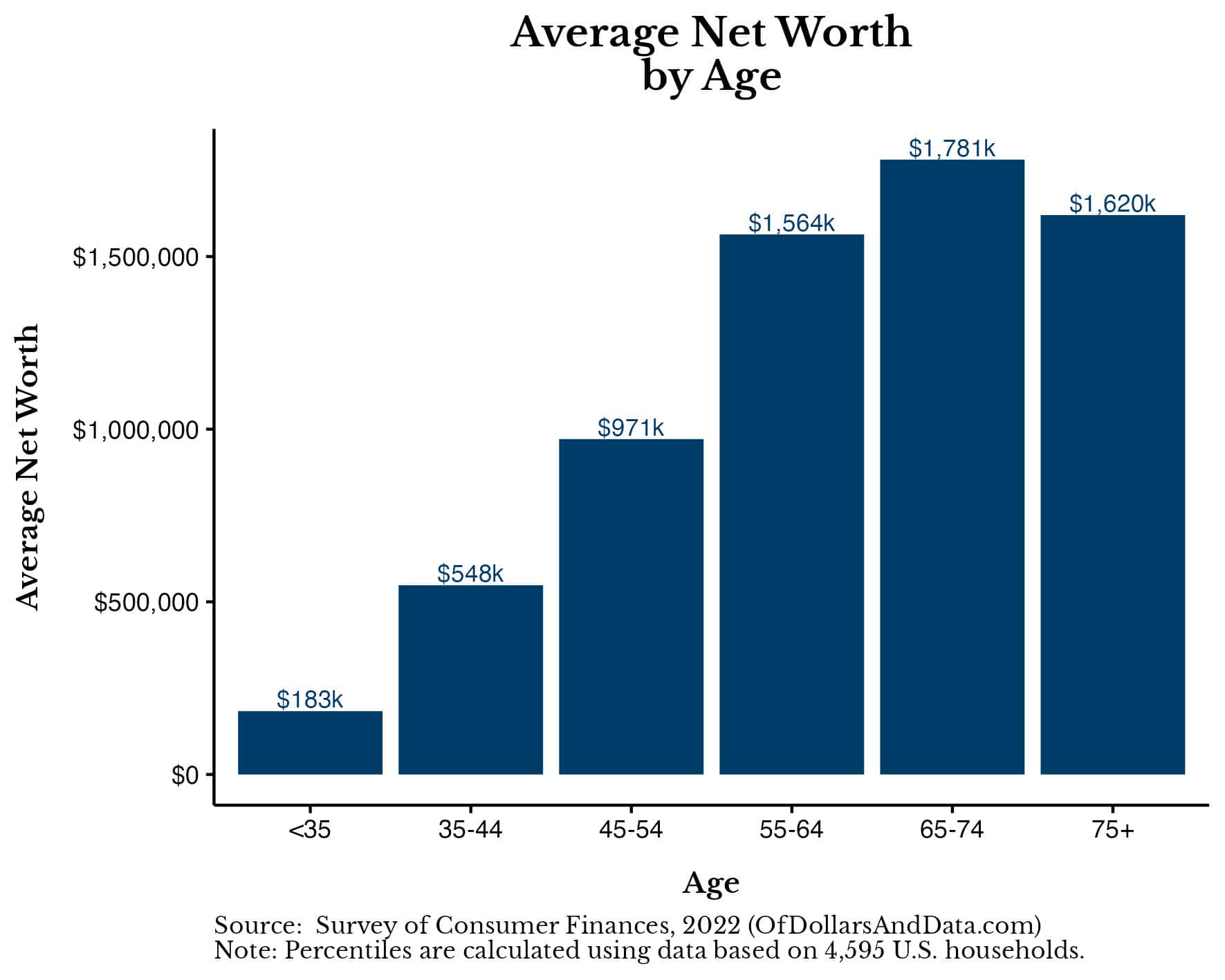 Meanwhile, The US economy grew 4.9% annual rate in the third quarter. More than a year ago all the experts were warning about the steep recession that never came.
SAM BANKMAN-FRIED SBF FTX TRIAL
I am going to take a break from Sam Bankman-Fried's FTX trial taking advantage of the break in it until Thursday…Wait! As predicted here, Sam Bankman-Fried will testify and Molly White will be there and I highly recommend subscribing to her Substack if you are interested on this topic. Yes, it is a Hail Mary pass. Everyone expects the prosecutors to annihilate him and lock up the guilty verdicts. But do not forget that this guy managed to fool so many and he only has to fool one juror. On another note, maybe one day I will start a Substack myself and let this blog get back to its roots…
Wait again! Here is a play by play of SBF's testimony. What was strange is that the judge sent the jury home before SBF testified. It is a basically a trial run for Sam to work on his testimony before the jury on Friday. If the judge allows the topics brought up in this trial (pun intended) run as the judge sure looks like he is not too fond of Sam and the way he evasively answers questions. So much drama to come on Friday morning which is when this blog gets published.
So, how did Sam do on the stand? Sam Bankman-Fried is going to talk himself right into jail. Not well at all! Blaming your lawyers is probably not going to cut it.
Look, if what I saw today was a taste of what Bankman-Fried has to expect on the cross-exam in front of the jury, he's cooked. He was obviously evading questions, trying to pour forth verbiage to distract Sassoon from what she'd asked. It didn't work. And as she asked the same questions over and over, he looked worse and worse, trying to wriggle out from answering them. This is to say nothing of the long, repeated sections of "I don't recall." Unless he pulls out of testifying, the jury is in for a once-in-a-lifetime shitshow.
A couple of additional notes:
Sam's parents did NOT look happy at all, I think they must realize their little genius boy will not be coming home for a while. And WTF was Micheal Lewis doing in the courtroom, did he bring his cheerleader pom-poms?
Ok, I am a bit obsessed about this trial, so I may keep adding to this Section so come back here often so I can increase my site's traffic to make $0 from ads I do not have lol.
So, we keep on at it, here is Sam's Friday testimony live blogged with Bloomberg journalists from the courthouse, with the jurors present.  Looks like defense will continue "drilling" Sam on Monday morning. And then, grab your popcorn, the prosecutors will take over and I feel sorry for Sam and his parents in advance…
MARC ANDREESSEN'S TECH OPTIMIST MANIFESTO
And let's talk about this Andreessen dude's manifesto mega BS he unleashed on us, perhaps to deflect with his non stop BS recently about all things crypto/web3/blockchain blah blah blah.
Here it is: The Techno-Optimist Manifesto. As I was reading it I felt my blood pressure going way up. I could not help but think inside loud "What a pompous ass wow!".
I could do a special post taking his arguments down but I ain't got time for that. So, here are some links to some posts who did just that, enjoy!
Major Tech Investor Calls Architect of Fascism a 'Saint' in Unhinged Manifesto. Silicon Valley's 'techno-optimism' cult believes we should let rich tech guys do whatever they want. Just to get an idea about this take down here is just one excerpt:
The blog post goes on to make various other popular techno-libertarian claims: Universal Basic Income—a policy that would make sure people have enough money to live, and is being explored by governments around the world— "would turn people into zoo animals to be farmed by the state." Not to worry though, because AI is "a universal problem solver," and the free market will solve everything, from "car crashes to pandemics to wartime friendly fire"—as long as we stay out of the way and let our wise tech overlords do whatever they want with no restrictions.
Everything Looks Like a Nail: This was more fun, here is how it starts:
Marc Andreessen, a man worth nearly two billion dollars, a man who lives in a $177 million compound in Malibu, a man who has been on the board of Facebook and Hewlett-Packard and who likely hasn't experienced a struggle in decades, wants you to believe he's a victim. 
Andreessen's thinking is equal parts outdated and childish, hinging heavily on the idea that the world needs more technology, and the way that we get more technology is through removing any barriers that might stop the tech industry and venture capitalists from monetizing every aspect of the modern world. Andreessen reserves an entire part of his essay to list those entities and concepts he deems "The Enemy," naming "authoritarianism" alongside "social responsibility," "sustainable development" and "tech ethics." Andreessen believes that "risk management" is the enemy in the same year that Silicon Valley Bank's collapse decimated the ability for tech companies to raise money, and "trust and safety" as the enemy as Twitter crumbles directly as a result of firing a team with the very same name.
I'd argue that there is nobody less worthy to comment on the plight of the average person, no commentator more divorced from reality, no venture capitalist less fitting to discuss how society might thrive than the man who turned the tech industry into a growth-at-all-costs casino. Andreessen's views are so convoluted and contradictory because he wants to dress his selfishness and greed in the trappings of intellectualism, yet continually articulates them with the finesse and gravitas of a 30-year-old incel. [Boom! And it gets even harsher after that…]
Why can't our tech billionaires learn anything new?
And this is especially galling coming from a16z, the VC firm most responsible for inflating the Web3 hype balloon. Marc Andreessen and his partners spent the past three years promoting companies like the Bored Ape Yacht Club and Axie Infinity. They were early investors in both companies, so their investments likely paid off handsomely. The company is STILL trying to pump its Web3 investment portfolio. The reason why people are calling for more regulation of a16z's investments isn't because they've been "told to be angry, bitter, and resentful about technology." It's because retail investors lost their life savings just last year by throwing cash at the Ponzi schemes that a16z was actively hawking.
SCAMS
Remember that dude who once reported someone stole bitcoin from him? And then he was investigated himself after police took a closer look at his story and determined he was the one who had stolen 50,000 bitcoin from Silk Road back in 2012. The secret life of Jimmy Zhong, who stole – and lost – more than $3 billion. Well, Zhong was charged with wire fraud. After pleading guilty, he was sentenced to one year and a day in federal prison. Zhong, now 33 years old, began his sentence at the federal prison camp in Montgomery, Alabama, on July 14, 2023. It is a wild story and I wonder if Netflix is working on a special series…
Although he lived in a modest off-campus bungalow, near student housing and the downtown college bar scene, he stayed at fancy hotels, including the Ritz Carlton, the Plaza and the Waldorf Astoria, according to court documents CNBC reviewed. He shopped at high-end stores such as Louis Vuitton, Gucci and Jimmy Choo. He drove fancy cars, including a Tesla. He bought a second home, a lake house with a dock in Gainesville, Georgia, a short drive from Athens. He stocked it with jet skis, boats, a stripper pole, and lots and lots of liquor.
This is a wild story: The Jester of Tonga. Tiny countries have been making some money selling passports. Tonga started doing this back in 1982. All the money went into a Trust Fund account in Bank of America. Sitting in cash, more than $20 Million. A Bank of America investment guy saw that and…you would not believe what happened next! This so called investment manager managed to lose almost all of it due to a series of disastrous investments. So, be careful out there! And don't ever hire investment managers with such moronic ideas because it will be detrimental to your financial health. Actually, speaking about Netflix series, this guy was offered $500,000 by Netflix for the rights to his story. Speaking of Netflix series, I did enjoy the one on David Beckham by the way.
GEOPOLITICS
While the carnage continues in Gaza, here is a good history lesson: Who Can Claim Palestine?
Let's get back to China…
The Great China Boom Is Going Bust: This certainly appears to be the narrative lately. I was born contrarian so maybe we will be surprised to the contrary? Probably not but if it happened you heard it here first 🙂 . I just typed the previous sentence after just having watched a video from a Greek blogger visiting a conference in China about economic development revolving around its massive Belt and Road initiative. But let's get back on that prevailing narrative, shall we?
President Xi Jinping has shifted the CCP's raison d'être to national security over the economy. Getting rich isn't China's big project anymore; the project is power. As a result, both the government's priorities and behavior have changed. In the past, whenever it seemed like a recession was on the horizon, the CCP came to rescue. There's no hefty stimulus coming this time. Nor will the explosive growth that experts once expected from China return. Beijing's relationship with the outside world is no longer guided by the principles of economic rationality, but rather its yearning for political power. "This isn't about the economy anymore, it's all about advanced technology and weaponry," Lee Miller, the founder of the Chinese economic surveyor China Beige Book, told me.
I mentioned here several times how large the real estate sector is in China. China Risk Property Debt. I still remember about eight years ago speaking to a Chinese friend who had to line up to pay a deposit to a new apartment to be built because…you just couldn't lose. Hmm, okay…
ODDZ & ENDZ
Amazing story: Who Killed the Fudge King? The author may have solved this cold case of a brutal murder going way back, Labor Day of 1964.
Fascinating: Operation Warp Speed: The Untold Story of the COVID-19 vaccine. How an unlikely group of scientists, generals, and government officials supercharged the effort to get us back to some kind of normal.
I am hardly posting on Twitter anymore. And I see more and more are leaving it. Here is Benedict Evans: Leaving Twitter. I was on Twitter since 2007, and built a meaningful part of my career on it, and I won't be posting at all for the foreseeable future.
Amazing photography from the 2023 Winners Gallery of The Pano Awards.
RUNNING
I am resting my left foot which continues to bother me. Metatarsalgia sucks. I tried one session of shockwave therapy and I think it helped. I am going to schedule more sessions after returning from my Singapore/Thailand trip.
Meanwhile, I am still glowing for managing to finish and earn my sixth Marathon medal in Chicago. Finishing a Marathon is something special, look at all the joy in us runners masking all the pain lol.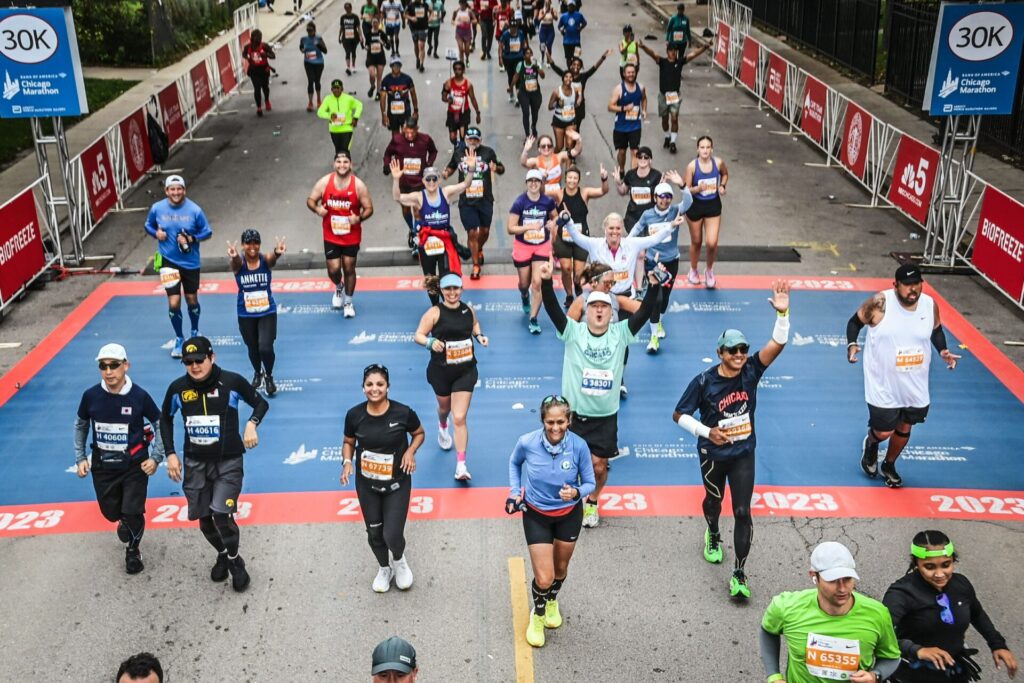 BUZZING
A section where I go on and on about some stuff that happens in my life and anything else that just does not fit in another section above
The national disgrace of mass shootings continues. And nothing happens. People knew to 'stay away' from the shooter. Of course he was a gun nut with mental health issues, no surprise there. And he followed many extremist right wing people on Twitter and, please sit down, he followed Jim Cramer of CNBC. I have warned you all here not to listen to Jim Cramer, you are welcome.
Respect to Mike Brown, coach of the NBA Sacramento Kings, talking about what most of us feel about this issue. And the Congressman from Lewiston, Maine finally does the right thing, I guess mass shootings were fine with him until they came to his hometown smh.
And this syncs with my imploding activity on Twitter Xitter too, thanks Elon Musk!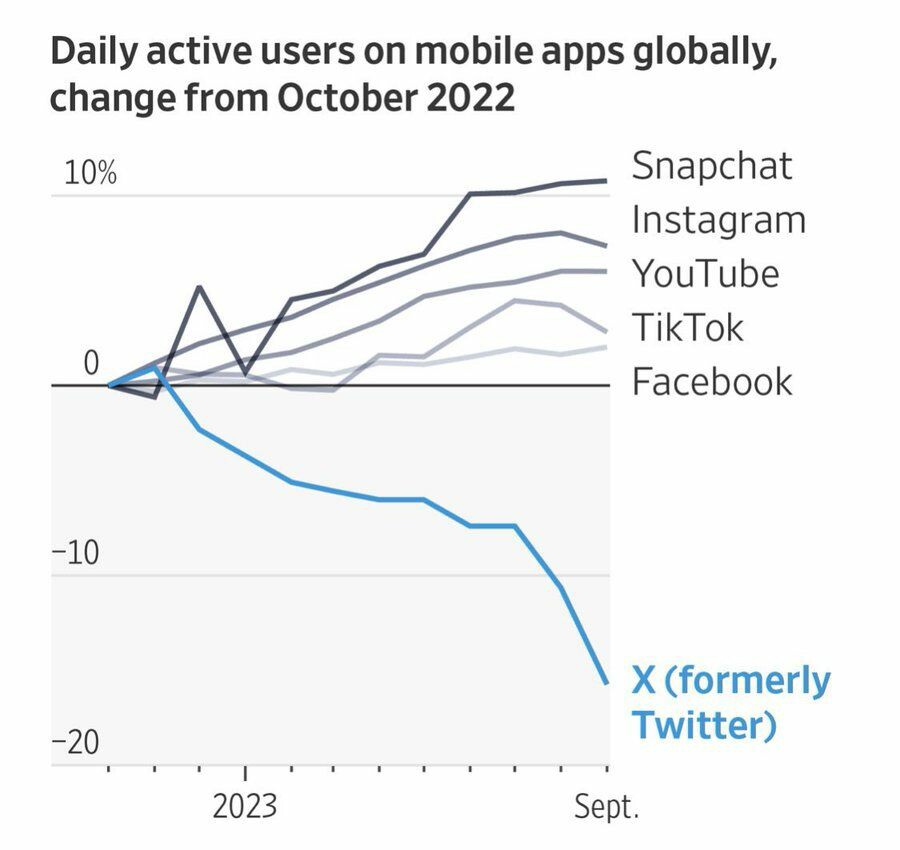 This blog started with a focus on miles and points and travel. It has evolved since then. Everything below deals with the hobby of collecting frequent flyer miles and points. If you are not interested, you can stop here, thank you.
MILES & POINTS NEWS/PROMOS/MY ACTION
I am going to try separating this Section this way:
GENERAL NEWS/PROMOS/ETC.
Another mainstream media articles, this one from the New York Times lays it all out from a non miles/points addict point of view: The Battle Over Rewards Points. It is no longer about the miles flown, it is about the dollars charged on credit cards.
Through its co-branded credit cards with American Express, Delta earned $1.7 billion during the third quarter of this year; last year, the airline made about $5.5 billion from its credit card offerings. The airline estimates that spending on its credit cards is approaching 1 percent of the U.S. gross domestic product.
Loyalty members who once stuck with one carrier to gain status and earn upgrades and other perks may no longer see a point in spending thousands of dollars to reach the next tier if the programs are just going to be devalued anyway. […"going to be devalued anyway" ——> captures the essence of where we stand these days in this space].

So, all these programs are going revenue based one by one. After British Airways, we now even have Frontier lol. Frontier Airlines Revamps Its Frequent Flyer Program.
NEWBIES
I am going to add this post soon to the RESOURCES page: Complete Guide to Credit Card Application Rules by Bank.
And this one: Ultimate Guide To Bank Points Transfers; Including All Current Bonuses And Transfer Times!
Here we go again: Chase Southwest Personal Cards: 75,000 Points with $3,000 Spend (Plus, Premier, Priority). You should never go for the Southwest cards when Signup Bonus is less than 75,000 points. There is a way to get a Southwest Companion Pass, study the link above and then follow its link to the Companion Pass. Or ask questions via email or comments. Southwest can work for most people, they appear to be getting their act together again after a disastrous 2022 Christmas season.
Always check my TOP THREE TRAVEL REWARDS CREDIT CARD OFFERS RIGHT NOW below. At this point, the two no brainer cards are the two 90,000 NO Annual Fee Chase Business Ink cards, by far! 4 Reasons to Get a Chase Ink Cash or Unlimited Card Right Now. Available HERE. Chase will give you around $1,000 for free, come on! And also available with my REFERRAL link. I have new links below explaining more about the cards designated as NEW.
For newbies, swimming only in the Chase ecosystem, I recommend the Chase Sapphire Preferred card becoming an anchor card to keep it going forward. It allows you to combine points from other Chase cards into it and they become worth 1.25 points per dollar then. Or you can transfer to airline and hotel partners. World of Hyatt is now the best transfer partner. United used to be the preferred airline transfer partner, not anymore after its latest horrific devaluation. Maybe transferring to Southwest can work for you. Anyway, for unbonused spend with the Sapphire Preferred, you can have a second Chase card such as the Freedom Unlimited cards earning 1.5x on everything. Of course the Business version will give you a huge 90,000 Chase Ultimate Rewards signup bonus right now. If for some reason you do not want to have a business card, you can go for the personal Freedom Unlimited card. These Freedom Unlimited cards earn 1.5x points on ALL spend and they have no annual fee.
MY ACTION
I was a very happy Northwest Airlines Platinum elite for many years. I even signed on to keep my status for the first few years after Delta bought Northwest. It became evident shortly afterwards that it did not make sense to be loyal to Delta anymore so I kicked my elite status addiction back in 2012. Ever since I mostly use my miles to fly and only in the past year I actually paid for flights (on Delta!) when scheduling was of paramount importance to this stage in my life. Anyway, it makes sense for road warriors having their company pay for their flights to keep an eye on elite qualification and pounce if they are close…
After this long intro, we have an elite flyer in my household after all these years! Alaska Airlines had a special promo for my son's company. Fly 2 roundtrips, earn MVP status. Fly 4 roundtrips, earn MVP Gold. Fly 10 roundtrips, earn MVP Gold 75k. All within six months from date of registration. Son asked me if it is worth it and then I asked him how many trips he will have in the next six months flying for business from Honolulu to Seattle. He said at least two as he does this trip about once a quarter. So, I said, sign up and booked these trips on Alaska Airlines and you will earn MVP status, no brainer. Here are the Alaska Airlines Elite benefits. And then I kind of set that initial promo page to the side thinking he will earn MVP after his second trip was completed. But, here is why you always read the Terms and Conditions at the bottom of each promo, you know, the fine print.
In both of his business trips he added another leg for personal reasons (PDX and LAX) and bang, he received notice he earned MVP after the fourth flight. I was kind of surprised this was too soon so I only then dug in to the T&C to discover that it is 2 RTs OR 4 flights (4 RTs or 8 flights) to qualify. So, after his second business trip he is sitting at 6 flights and only needs 2 more flights to hit MVP Gold status. We agreed he is ready for his first mileage run lol. Hopefully we can match this status to other airlines. If you have any feedback on all things Alaska Airlines status we are all ears. Is Alaska the last airline not going revenue based? Is this program ready for "enhancement" shortly? Some philosophical questions to ponder. In the meantime, son has enjoyed several flights being upgraded to first class. Which is not a big deal to/from Honolulu, no lie flat beds it appears…
I am currently working on the $6k minimum spend required to earn 90,000 in my new Chase Ink Business Unlimited card.
I extended the life of my ALL Accor points by doing a survey in Club Opinions. I do not recommend the site, it took a long time to finally complete the first survey.
As of this point, if all scheduled Hyatt stays occur, I am going to be 4 nights short of requalifying for Globalist elite status. Or I could redirect $10k spend to my personal Chase Hyatt Visa, we shall see which way I choose as I definitely plan to keep Globalist.
So excited to travel again next week to Singapore for a wedding. Daughter is joining us and then we go to Phuket for five days to stay in a Hyatt Regency suite. And then to Bangkok to stay again in another Hyatt Regency suite. All flights to/from the US were booked with United miles (pre- devaluation). And of course all ten Hyatt nights were booked with World of Hyatt points. In the meantime, I am desperately trying to see if I can find decent business class seats to avoid all these hours sitting in Economy and it is not looking good at all but I will keep trying until the last day!
ADVANCED
This hobby was in its glory way back until the bloggers found out how much banks pay them to sell credit cards. So, there is a fundamental disconnect between bloggers being businessmen and hobbyists like us exploiting holes in these programs for our benefit. So, bloggers need to attract eyeballs to make money on page view clicks from ads and, more importantly, to sell them credit cards. So, of course bloggers being good businessmen write about these holes and, eventually, banks/airlines/hotels plug them. There goes another one, thanks bloggers! Vacasa Makes Negative Change to Wyndham Rewards Bookings.
Greg the Frequent Miler got a lot of push back with this post: The last great Delta mileage run. It is a follow up to this post: How to earn Delta elite status without flying in 2024. If you are a newbie seeing someone write about how it makes sense to charge hundreds of thousand of dollars on credit cards rightfully may make you scream wtf! But there are ways to in a way fake this spend, it is called Manufactured Spending or MS in short. But still…there is a cost in time and $. I warned you before here to brace for blogs posts about how you too can become a Delta elite by just using its credit cards. There will be more. I still recommend Frequent Miler because the way they sell credit cards is to be commended by always presenting the best offers, even if they do not compensate them. But that fundamental disconnect is always there for the purists like me, sigh.
MILES & POINTS
HOT CREDIT CARD OFFERS: 90k CHASE Ink Business Cash, 90k CHASE Ink Business Unlimited, 75k CAPITAL ONE Venture X, 75k CHASE Southwest Plus/Premier/Priority, 150k CAPITAL ONE Venture X Business, 75k CAPITAL ONE Venture Rewards,  100k CHASE Ink Business Preferred, 60K CITI Premier, $1,000 Cash Back CHASE Ink Business Premier, 140K CHASE IHG Rewards Premier (with $100 Statement Credit), 60k CHASE Sapphire, 60K CHASE Sapphire Reserve, 60k US BANK Business Altitude and many more including many AmericanExpress cards such as Delta Airlines, Marriott Bonvoy and Hilton Honors cards!  Please check out my Affiliate links. Terms apply to American Express benefits and offers. Visit americanexpress.com to learn more. If you do not see a credit card with my affiliate links, perhaps I could refer you?

This section is about my hobby addiction of collecting frequent flyer miles and hotel points since the early 1990's! SKIP if you are not into it!
As of today, I have burned 1,003,850 miles/points year to date in 2023 and have 4,164,819 miles/points in the bank. Some do drugs, I do miles lol!
Thanks to US banks, very lucrative travel rewards credit card offers come and go all the time. This section will act as a reference point on the best CURRENT offers. I will designate new material preceded by NEW.
TOP THREE TRAVEL REWARDS CREDIT CARD OFFERS RIGHT NOW
Ok, the amazing 90k Chase Ink Business Cash and Chase Ink Business Unlimited card offers are back! These are NO ANNUAL fee cards. The Ink Business Cash earns 5% on office supply stores and internet/cable/phone services and 2% on gas and restaurants. Why don't you go to Office Depot and buy gift cards of the stores you usually buy from, hello 5% Amazon! The Ink Business Unlimited works differently, it just earns 1.5% on everything…so if you were going to use a card to earn 1% why don't you pull this one out instead? Bottom line, I think these are the BEST business travel rewards cards out there right now! The 90k Signup Bonus can be earned after $6k of spend on the cards in the first three months. you can apply HERE to support this blog, thank you (they can be found under Category/Business).
4 Reasons to Get a Chase Ink Cash or Unlimited Card Right Now
 Chase Ink Business Cash Credit Card Review
The Capital One Venture X card offers a 75,000 point Signup Bonus after a minimum spend of $4k in the first three months. If you like simplicity and looking for one (premium) card, I highly recommend this card (and yes, I have it myself!). It has an annual fee of $395 but it comes with an easy $300 statement credit for travel booked on its excellent travel portal, essentially turning it into a $95 annual fee card. But wait…there is more! On each card anniversary you earn 10,000 points essentially making it FREE! Every dollar of spend earns 2 points and flights booked on the travel portal earn 5 points per dollar. You get access to Capital One and Plaza Premium airport lounges and a Priority Pass Select lounge membership and, this is important, you can add FOUR authorized users FOR FREE who can also have their own Priority Pass Select airline lounge membership. You can transfer your Capital One points to up to 18 Transfer Partners. No foreign transaction fees. Free Hertz President's Circle rental car top elite status. Cell phone protection and PRIMARY rental car coverage. Awesome seats at baseball stadiums for just 5k points each. And lots more. Available with my Credit Card Links, thank you for your support!
Get 75K Miles, Lounge Access & More with the Capital One Venture X Card
Remember, you are NOT allowed to ever carry a credit card balance if you ever get a credit card here!
Let me leave you with this: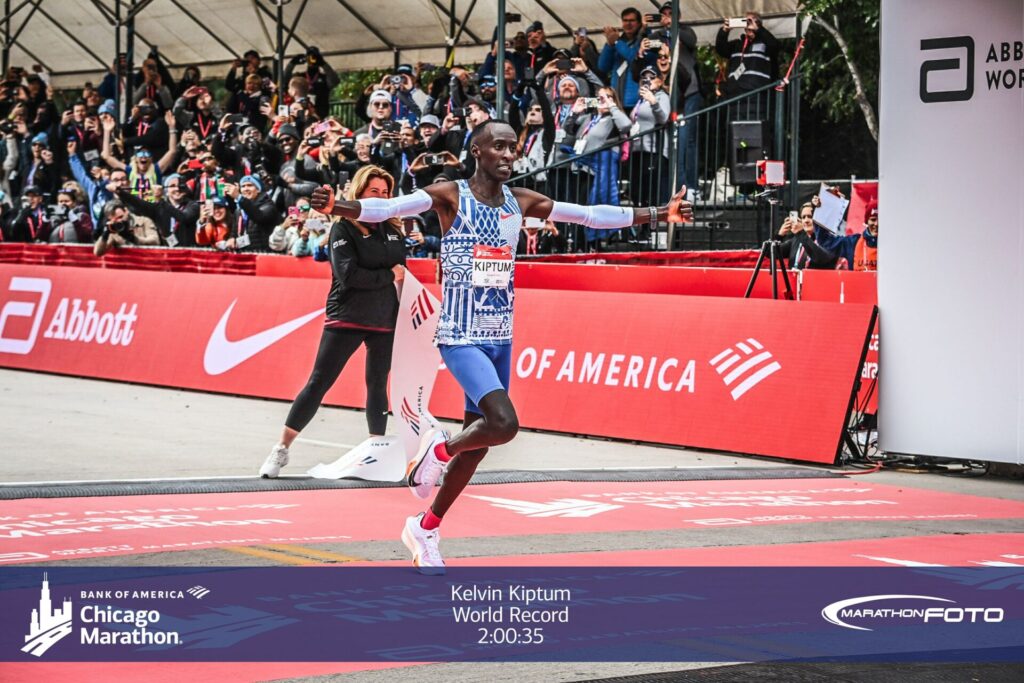 Some of the links are behind a paywall. You can try to read them using Archive.is.
Thank you for reading my blog. If you enjoy it please pass it on to a family member or friend. Or Buy Me a Coffee, thank you!
TBB
travelbloggerbuzz@gmail.com
You can join 565 email subscribers to receive each blog post by entering your email address below and then clicking on Subscribe:
Opinions expressed here are author's alone, not those of any bank, credit card issuer, hotel, airline, or other entity. This content has not been reviewed, approved or otherwise endorsed by any of the entities included within the post.