We bring you all the Avios airline partners, find you great Etihad award space, fly on Air Force One, cry together with the Amex Rewards Abuse Team, visit the Hilton Northolme in Seychelles, RIP to hero John Glenn, visit the brutal war against drugs in the Philippines, we beat up financial salespeople and bloggers as usual, and more. And hey, it is Friday!
TBB Blog Mission: To Entertain. Educate. Inspire. In That Order!
Getting through a super busy stretch…when usually November – December is quieter. No, I am not talking about the blog…which is an amazing money making machine. Yesterday my site lost 72 cents! My haters are laughing…hey I like to entertain all readers!
You can use Avios to fly on 34 different airlines. Good luck. And don't let them hideous fuel surcharges hit you in the face!
If you were thinking about traveling to Seychelles, here is a good review of the Hilton Northolme hotel.
Do you have lots of AA miles and AMEX Membership Rewards points like me? You want to go to the Middle East and then Africa? There is some great Etihad Biz/First award space.
Why do so many countries end in "-stan"?  Sometimes I wondered about that too. Stan means land…in Persian apparently. #mindblown
RIP John Glenn. Watch him talk about the human need for curiosity and wonder. Basically defines the TBB experience. Or something like that.
"They are slaughtering us like animals". Epic report in the New York Times of the rampage going on against drug dealers and drug addicts in the Philippines. Drug addicts need help…
7 Deadly Sins of Financial Salespeople. I have come in contact with this hideous species in my career. Perhaps it has influenced my deep antipathy towards them and marketers of financial products (like so many bloggers in this space!). Some will stop at nothing to make that sale/conversion! STAY THE HELL AWAY FROM THEM!
Incredible history of Air Force One. I really enjoyed this piece and I think you will too. Oh, I learned a lot. #neverstopeducating
The pockets of the Old Hong Kong. Not sure why so many Hong Kong related links lately. But it is sure picturesque imho.
This pic, wow! Muse by Dmitry Rogozhkin,
This crap just never stops. It never ceases to amaze me! How bloggers find any excuse they can to slip in credit card affiliate links in their crappy content because, please sit down, it pays so much more than ads or Amazon links (pre JetBlue days)! Hey newbies, you are just being sold to. Every freaking day! Wake up and vote with your clicks elsewhere! Don't let The Points Guy Inc buy your silence by treating you to dinner and live concert by some dude I never heard of, all paid by the plastic they pump at that site every day!
Well, this is news to me but totally not surprised. Amex built a new team: Rewards Abuse Team. We are getting picked off one by one…I blame greedy credit card pushing bloggers of course…RAT, how appropriate!
And I leave you with this…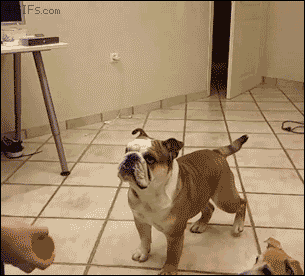 Check out my updated blog lists: Blogs I Love, Blogs I Like, Blogs To Ignore
TBB
travelbloggerbuzz@gmail.com
Follow TBB on Twitter @FlyerTalkerinA2
You can subscribe to TBB below, winners only!
Opinions expressed here are author's alone, not those of any bank, credit card issuer, hotel, airline, or other entity. This content has not been reviewed, approved or otherwise endorsed by any of the entities included within the post.