Another Tuesday Best Bits post featuring just a few eclectic links from from around the web such as a presentation on how to avoid financial disasters, a deep dig inside the Wirecard fraud in Germany, warnings about innovation power and how to embrace it to keep our tech lead and stuff like that, a very moving story about the special bond between a woman and her elephant sanctuary, all the Puskas goal winners from 2009 to 2022, enjoy!
TBB Blog Mission: To Educate. Entertain. Inspire. In That Order!
Support TBB by applying for CREDIT CARDS or visiting our

LINKS

or Donate

You like my blog? Send a link to someone please!
This blog publishes every Friday and some Tuesdays. Fridays are the long curated posts, Tuesdays are the much shorter posts with a few curated links to share with you…
Welcome to all new blog readers from George, your diligent curator of the BEST web content I find and share with you. No ads, no clickbait.
This is an excellent presentation, slides and all, by Barry Ritholtz. As my blog is turning its focus more into personal finance with a strong bias towards consumer protection and anti scammer tilt…this fits perfectly! You will find in it many familiar topics that have been raised here in the past. Totally loved the slide below: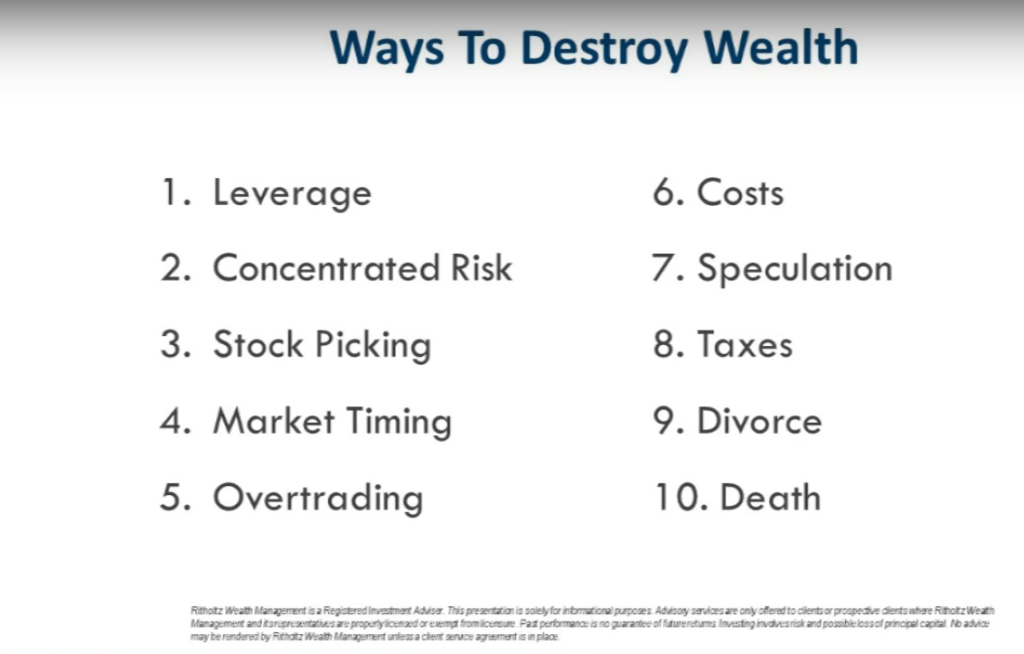 Yes, your brain interferes with your investing! Presentation also deals with the fascinating field of behavioral finance…and more, enjoy!
We talked in my blog in the past about the Wirecard fraud. That was finally unraveled due to a persistent Financial Times journalist. This article goes very deep into this scandal and, well, I thought it is absolutely breath taking. It involves Russian intelligence, Putin and a whole lot of rot in its DNA since Day one. Oh, Jan Marsalek, Wirecard's Chief Operating Officer, is still on the run and probably hiding in some bunker in a remote shit hole in Siberia. And you thought the SEC regulators in the US are gullible? No one beats the German regulators, sad lol!
Why Technology Will Define the Future of Geopolitics
This is an oped by Eric Schmidt, who was a CEO at Google from 2001 to 2011. In other words, maybe we should listen to him. He raises a lot of issues in this piece, the power of innovation and warnings about AI and tech competition with the Chinese ahead. And of course pleads for us to change our ways to be prepared so we can keep thriving and…keep our lead! And since my blog has a strong tech tilt…I thought listening to Eric fits perfectly, enjoy! If you are here looking for clickbait…you are in the wrong blog!
Now, the United States must innovate in peacetime, faster than ever before. By failing to do so, it is eroding its ability to deter—and, if necessary, to fight and win—the next war.
The alternative could be disastrous. Hypersonic missiles could leave the United States defenseless, and cyberattacks could cripple the country's electric grid. Perhaps even more important, the warfare of the future will target individuals in completely new ways: authoritarian states such as China and Russia may be able to collect individual data on Americans' shopping habits, location, and even DNA profiles, allowing for tailor-made disinformation campaigns and even targeted biological attacks and assassinations. To avert these horrors, the United States needs to make sure it remains ahead of its technological competitors.
The principles that have defined life in the United States—freedom, capitalism, individual effort—were the right ones for the past and remain so for the future. These basic values lie at the foundation of an innovation ecosystem that is still the envy of the world. They have enabled breakthroughs that have transformed everyday life around the world. The United States started the innovation race in pole position, but it cannot rest assured it will remain there. Silicon Valley's old mantra holds true not just in industry but also in geopolitics: innovate or die.
What a beautiful story about A woman, an elephant, and an uncommon love story spanning nearly half a century. You may cry, you have been warned. We can all find a purpose…
I love soccer, the real football, so here you can enjoy the best goals from those years, enjoy!
The dolphin shot is amazing…Check out the rest of the pics in the link above too, enjoy!
This blog's income comes from smart responsible readers who love the frequent flyer miles and points game and choose to get travel rewards credit cards in my site, thank you!
HOT CREDIT CARD OFFERS: 90k CHASE Ink Cash & CHASE Ink Unlimited (ENDS 3/21/2023), 75k Capital One Venture X, 100k CHASE Ink Business Preferred, 70k Bank of America Alaska Airlines Visa, 60k CHASE Sapphire Preferred, 45k Wyndham Rewards Earner Plus, 175k IHG Rewards Premier and many more, including many AmericanExpress cards, including Delta, Marriott and Hilton cards! Please check out my Affiliate links. Terms apply to American Express benefits and offers. Visit americanexpress.com to learn more. If you do not see a credit card with my affiliate links, perhaps I could refer you?

Some of the links are behind a paywall. You can try to read them using Archive.is.
TBB
travelbloggerbuzz@gmail.com
You can subscribe to receive every post below:
Opinions expressed here are author's alone, not those of any bank, credit card issuer, hotel, airline, or other entity. This content has not been reviewed, approved or otherwise endorsed by any of the entities included within the post.