We bring you another edition of TBB's Best of Web: How a dweeb turned bank hacker and lived the high life, an awesome Twitter investing rant, how it is living with chronic depression, meet the hideous Instagram wolves scamming people and probably the best link on the backdoor Roth IRA accounts. And the best music to sleep with! For you for freeeeeeeeeee!
TBB Blog Mission: To Educate. Entertain. Inspire. In That Order!
As always, click on the headline to be taken to the original source. Sometimes I insert my incendiary comments on article excerpts between [brackets].
If you enjoy my blog, please pass it on to someone you care about so they can enjoy it too.

This is a really fun story! In our travel hacking hobby we are always on the look out for deals. And then we carefully scale them before bloggers kill them 🙂 This loser kid, in a pure stroke of luck and bank ineptitude, found himself…a gold mine. And he kept on going! Of course I do not condone what he did, he obviously knew what he was doing was wrong. But was it criminal? Well, you gotta read the whole story. It takes a very surprising and positive turn in the end! This was obviously, deep down, a good and bright guy who took a little while to…find himself. On top of it all, his father was a bank executive lol!
Not going to spoil it for you, read the whole thing!
For you drifter reading my blog…it is never too late to make something of yourself!
Other blogs try to click bait you with hideous headlines, I despise these tactics. I try to stick with the blog mission. Educating is primary here now. And this Twitter thread by a fund manager is spectacularly educational. Just click it!
This is an incredibly personal and stunning read of what it is like to live with chronic depression, wow! Highly recommended and please share it with loved ones who may benefit from it.
And be kind to each other #newpositiveTBB 🙂
When the byline of an article reads like this:
Their hero is Jordan Belfort, their social media feeds display super-rich lifestyles. But what are these self-styled traders really selling?
you just know your stomach will be turning big time as you read this article.
Please avoid this crap, you have been warned!
I am barfed out…
Well, what the hell! This edition of Best of Web has taken on a personal finance angle to it so lets end this baby with a bang! Probably the best read on them backdoor Roth IRAs you may have heard about. I still think coining this with the word "backdoor" is kind of ridiculous but hey, it is what it is!
Bookmark it and read it at your leisure if you are interested on the subject. And then come back here and click my links. Not interested? It is okay, click my links anyway!
Gracias TBB readers.
BeBest okay?
Extra link because you did send a link of my blog to your mother in law and clicked on my links…right? 🙂
I think I may have found the best music to relax and/or sleep with! Here it is:
4 hours of awesomeness, enjoy. For your perfect yawns to lead to your beauty sleep!
And I leave you with this…I think this gif reflects my blog's monetizing lol!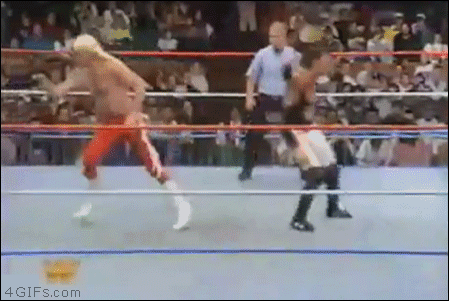 TBB
travelbloggerbuzz@gmail.com
Follow TBB on Twitter @FlyerTalkerinA2
You can subscribe to TBB below, winners only!
Opinions expressed here are author's alone, not those of any bank, credit card issuer, hotel, airline, or other entity. This content has not been reviewed, approved or otherwise endorsed by any of the entities included within the post.