We show you how much Basic Economy sucks, bring you an Ethiopia travel guide, look at a fire rainbow, visit five new Five Star hotels, got to love Sweden, we look at North Koreans smiling, get you up to speed on the latest offers and stuff like that.
TBB Blog Mission: To Entertain. Educate. Inspire. In That Order!
The hobby just continues to go to hell while pumping bloggers are always so cheery pumping credit cards every freaking day…If you are going to read one thing today, read this: Basic Economy Is Bad News For Bank Points.
Never heard of this site: Suiteness. Get into the most expensive suites with this site. Of course it will cost you but if you can't hack like some others and money is not an issue you can buy into them. I am sure some bloggers will do this and then post pictures in the suites with captions like "You can travel in luxury like me for free…click my links".
Excellent read if you are interested in traveling to Ethiopia, I bookmarked it myself. Ethiopia Travel Guide for Curious Travelers.
Forbes names 22 new Five-Star Hotels. Just another list. Hey, I bet most of the"expert" bloggers out there will not spend less than a dollar in a suite after over eating & drinking in one of them like yours truly 🙂
Got to love Sweden, must be so horrible over there! I mean, how can you not like a place where this can happen: A Swedish politician is advocating for the ultimate workplace benefit: paid breaks for sex. Screw any 401(k) Plan matching lol!
Some new findings out there for me to digest: Two-thirds of Americans Aren't Putting Money in Their 401(k). You must always understand that many of these studies are often funded by companies that stand to benefit directly from alarming conclusions. But this one was not, very interesting stuff.
Forest of Numbers. This.Is.Awesome.WOW! By French artist Emmanuelle Moureaux
North Korean people smiling. I am sure it happens…
Well,, I have never seen a "fire rainbow". Actually, I had not heard about it until now. Things you learn blogging I guess.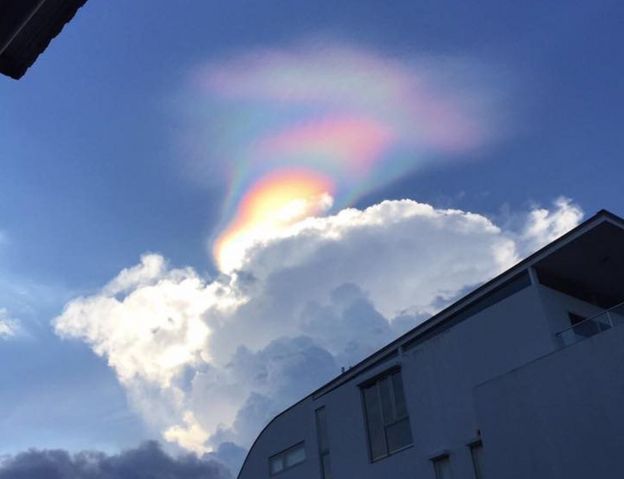 BLOG BUZZ
This section is for advanced level hobbyists and veteran blog readers
So, apparently there is a new Amex personal Platinum card offer out there that is open to the public for 75,000 points signup bonus. So, when your favorite "expert" Titan blogger sells it for just 40k points they probably care about their own pocket as they get paid for that one. And if they "neglect" to tell you that you can not get the bonus again if you ever had the card before…well they care for their pockets only as they DO get paid if you get it (you just get stuck being told no bonus for you, reminds me the soup nazi). Of course you have been told numerous times not to click on mine for this one!
This comes and goes periodically. Used to come a heck of a lot more often in the old days. 10,000 AmexMR points to enrolling in Pay Over Time. And good luck!
Interesting addition from Travel Codex: a $1,000 scholarship.
This may amount to a few Virgin Australia Velocity miles, you enter and you wait I guess.
If you did the IHG Rewards Priceless Experiences promo, you must claim your prize.
Emily.Will.Not.Be.Stopped. Is it only me I find this so weird?
I love it when Twitter followers play along and make fun of selling credit cards with such juicy bonuses. Lol!
And I leave you with this…
Check out my updated blog lists: Blogs I Love, Blogs I Like, Blogs To Ignore
TBB
travelbloggerbuzz@gmail.com
Follow TBB on Twitter @FlyerTalkerinA2
You can subscribe to TBB below, winners only!
Opinions expressed here are author's alone, not those of any bank, credit card issuer, hotel, airline, or other entity. This content has not been reviewed, approved or otherwise endorsed by any of the entities included within the post.