Another TBB post featuring the most eclectic links around the web such as all about bear markets, the fastest growing and declining jobs, the best hiking trails in the world, my running has been interrupted sadly, learn about bonds, tales from the saving and loans crooks to today's crypto hucksters, amazing airplane landing viewing spot, the best campsites in every state, great Iceland trip report, the latest on Ukraine and the Covid pandemic, lost nuclear bombs, amazing info about Listerine, watch a volcano go boom from above, amazing websites to improve your life which what this blog is all about after all and as always the most important updates in the crazy world of frequent flyer miles and points and how to profit from banks most importantly. Enjoy the weekend!
TBB Blog Mission: To Educate. Entertain. Inspire. In That Order!
Support TBB by applying for CREDIT CARDS or visiting our

LINKS

or Donate

You like my blog? Send a link to someone please!
This blog will publish every Friday in the month of August 2022.
Best of Web articles are truly exceptional and MUST reads in their entirety, imho.
PERSONAL FINANCE
Surprisingly, when so many pundits out there were screaming that we were going down, them stocks have had a really nice run lately. No idea if this will hold. I take the view that anything is possible in the short term and nobody knows where we are going, so next time you hear a pundit say that the market will correct or crash, you should ask them "date and time please!'. Also, when stock markets go down bloggers have a lot of material to work with, such as: When is a Bear Market Over? You need to remember, the future can always vary from the past so reading constantly about what happened or is happening or what is coming in the next day/week/month/year is really NOT a good use of your time, maybe go out for a walk instead!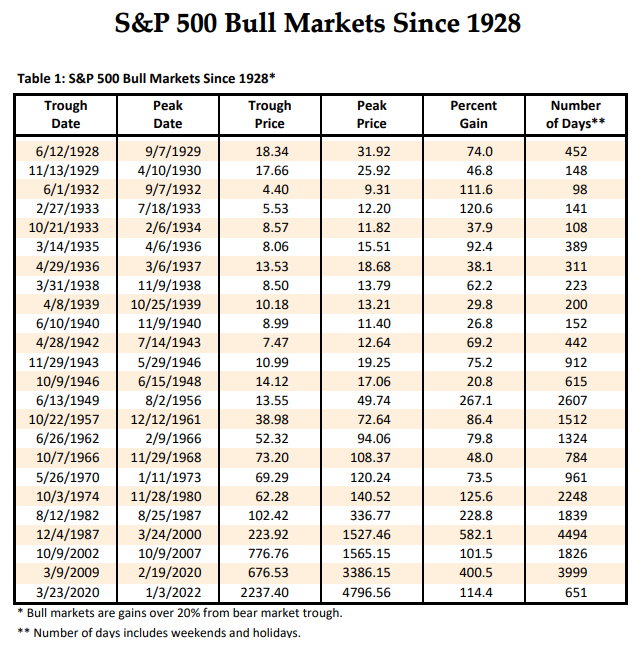 So, let's talk About Those Bonds. Excellent educational article, here are a few excerpts I agree with:
Rising rates also have a silver lining. If you're invested in a bond fund, the fund manager is now able to buy new bonds with more attractive rates. Those higher interest payments will help offset losses you experience if bond prices fall further. Eventually, you'll reach a breakeven point. How long will that take? Again, duration is important. The longer the duration, the longer it will take to break even.
Today, however, longer-term bonds aren't paying much more than shorter-term bonds, which is why I'm happier with short-term bonds right now. But this situation won't last forever. As a bond investor, I think it makes sense to diversify between short- and intermediate-term bonds.
Great infographic: The Fastest Growing and Declining Jobs. We should not be that surprised that the Number 1 Fastest job is Wind Turbine Service Technicians. And the Number 1 Declining job is Word Processors and Typists. Show this to your kids.
CRYPTO
Best of Web: Tales from the Thrifts. Amazing journey from the savings and loan crooks to the crypto hucksters, enjoy!
TRAVEL
Skiathos is a small island not that far from my hometown Larisa, Greece. It is the first Greek island I visited with high school class mates, oh those were the days. It has now become famous for airplane landings, like this one: NEW LOWEST LANDING? Wizzair Airbus A321neo Landing at Skiathos Airport | JSI Plane Spotting [4K].
If you wanted to hike somewhere around the world, I have the link for you: 23 of the world's best hiking trails. Which one is your favorite?
Best of Web: I would never do this but I sure enjoyed reading it! Iceland's "Forgotten Coast Route" Part Two: Chris Burkard's Daily Journals.
We like free around here lol: The Best Free Campsites in All 50 States.  Personally, I prefer Hyatt suites for free using my points hehe.
COVID-19
So, even after listening to this podcast about How to Treat Your COVID (with Drs. Bob Wachter and Taison Bell)…I am still confused whether I should take Paxlovid when I eventually catch the virus like almost everyone else…
I guess we are moving officially to the next stage of living with this virus…C.D.C. Eases Covid Guidelines, Noting Virus is 'Here to Stay'.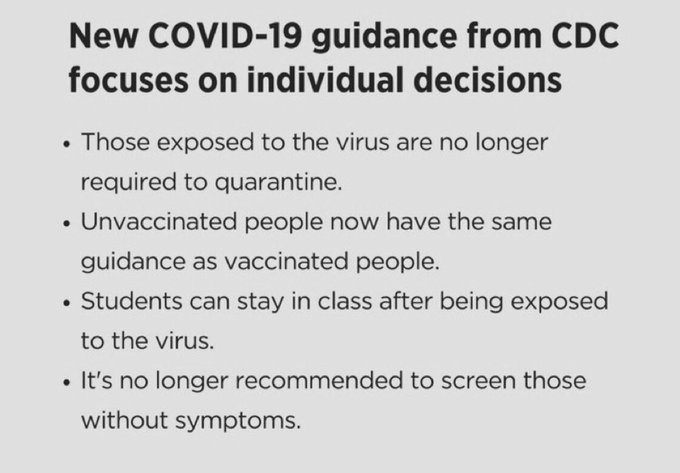 And the viruses just keep on coming it appears: New 'Langya' virus identified in China: what scientists know so far. Relax, the henipavirus can cause respiratory symptoms and is related to Nipah and Hendra viruses, but cannot spread easily in people.
ODDZ & ENDZ
Amazing Twitter thread, thanks to reader Sam for the contribution: It feels illegal to know about these 20 websites. Several of them have been introduced to you here in my blog in the past.
Best of Web: I think most of us use Listerine. Other bloggers come up with moronic clickbait headlines to make you click their posts so they can increase their traffic which will make them more money from advertising revenue. I have never had ads here, I just bring you amazing content and I guarantee that this one will shock you: The people making millions off Listerine royalties. A little-known provision in a 100-year-old contract opened up the door for private investors to mint money from mouthwash sales.
For every 2,016 ounces of Listerine sold (equivalent to 144 14-oz. bottles), Johnson & Johnson pays a total of $6 to Listerine's royalty holders.
This is amazing, must click! Volcano eruption from above (by Bjorn Steinbekk).
Did you know that there are lost nuclear bombs that no one can find? I had heard of this over the years but did not know the details. And now I do, fascinating! The US has lost at least three nuclear bombs that have never been located – they're still out there to this day. How did this happen? Where could they be? And will we ever find them?
This was in the queue, be careful riding motorcycles out there!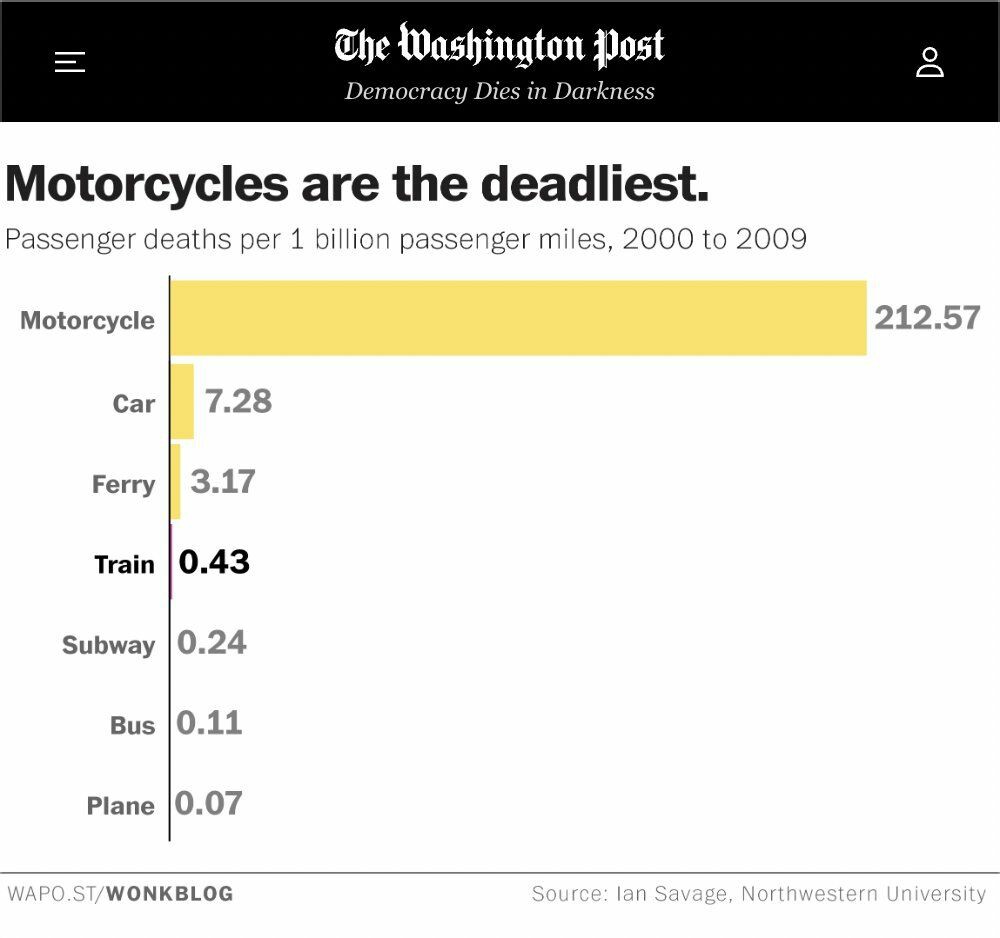 MILES & POINTS
HOT CREDIT CARD OFFERS: 80k CITI Premier, 60k CHASE Sapphire Preferred, 75k Capital One Venture X, 75k CHASE Ink Cash, 75k CHASE Ink Unlimited, 100k CHASE Ink Business Preferred, 60k CHASE World of Hyatt Visa, 60k CHASE Sapphire Reserve, 70k Bank of America Alaska Airlines Business Visa, 20k CHASE Freedom Flex, up to 30k CHASE Freedom Unlimited, 140k IHG Rewards Premier AND 1 Free Night, 20k CITI Custom Cash, and many more, including many AmericanExpress cards, including Delta, Marriott and Hilton cards! Please check out my Affiliate links. Terms apply to American Express benefits and offers. Visit americanexpress.com to learn more. If you do not see a credit card with my affiliate links, perhaps I could refer you?

This section is about my hobby addiction of collecting frequent flyer miles and hotel points since the early 1990's!
As of today, I have burned 710,851 miles/points year to date and have 4,888,063 miles/points in the bank. Some do drugs, I do miles lol!
BEGINNERS
BASICS: This travel hacking hobby is mostly about getting the fat Signup Bonus of travel rewards credit cards while of course NEVER EVER carrying a balance. Banks have a marketing budget and are willing to give us many THOUSANDS of miles/points to travel mostly for free hoping to hook us to charge 20%+ interest rates on our balances. The poor souls who fall for their marketing paying these ludicrous interest rates for years end up subsidizing us responsible consumers who enjoy taking advantage of, cough, such bank marketing budgets! Some of us have been doing this for thirty years creating amazing travel memories…Feel free to ask me questions or post them in the comments.
BASICS: Prefer credit cards from the proprietary points programs of banks, such as Chase Ultimate Rewards, American Express Membership Rewards, Citi ThankYou Network, Capital One Rewards Miles, etc because they are a lot more flexible and they are not devalued as frequently. Over pure airline and hotel credit cards. Pure cash back credit cards may work for you best and they are getting more valuable as airline and hotel loyalty programs keep getting devalued. Sometimes, a pure no annual fee 2% cash back card works best for simplicity!
The cost of travel is going down, which should continue with the start of the school year ahead. So, As Flight Prices Drop, How to Rebook Your Flights & Save. Good advice here, enjoy your savings!
If you wanted nothing to do with these miles and points churning related shenanigans we do and just wanted a no annual fee 2% cash back card, you can not go wrong with the Citi Double Cash Mastercard. And right now it has the highest Signup Bonus ever. Ok, it is only $200 but still it is the highest ever lol. It comes in the form of 20,000 ThankYou Points which you can cash out for $200 if you decide not to transfer them to any of the ThankYou airline and hotel transfer partners. Available here under CardIssuer/Citi.
Citi Double Cash now featuring $200 welcome bonus
Rare Opportunity for $200 Bonus on Double Cash (20,000 ThankYou Points)
TOP TRAVEL REWARDS SIGNUP BONUS CARDS
Citibank increased the Signup Bonus for the Citi Premier card from 60,000 to 80,000 Thank You points. Annual fee is $95 and the minimum spend to score the Signup Bonus is $4k in the first three months. The Citi Premier card has a solid earning structure as it earns 3 points per dollar on gas/groceries/dining/travel and 1 point on everything else. Of course, you can transfer your points to mostly foreign airlines and JetBlue. Or you can cash out at one cent per point. Therefore, 80,000 points means $800 less $95 annual fee——-> BOOM, here is $705 in your pocket, you need this $$$ to pay for gas! Read the newbies paragraph above and think…taking advantage of bank marketing budgets! Available HERE, thank you!
NEW: Citi Premier's Incredible Sign-Up Bonus Is Worth 80,000 Miles Or $800 In Cash
The Capital One Venture X card offers a 75,000 point Signup Bonus after a minimum spend of $4k in the first three months. If you like simplicity and are looking for one (premium) card, I highly recommend this card (and yes, I have it myself!). It has an annual fee of $395 but it comes with a VERY easy $300 statement credit for travel booked on its excellent travel portal, essentially turning it into a $95 annual fee card. But wait…at each card anniversary you earn 10,000 points essentially making it FREE! Every dollar of spend earns 2 points and flights booked on the travel portal earn 5 points per dollar. You get access to Capital One and Plaza Premium airport lounges and a Priority Pass Select lounge membership and, this is important, you can add FOUR authorized users FOR FREE who can also have their own Priority Pass Select airline lounge membership. You can transfer your Capital One points to up to 18 Transfer Partners. No foreign transaction fees. Free Hertz President's Circle rental car elite status. Cell phone protection and PRIMARY rental car coverage. Awesome seats at baseball stadiums for just 5k points. And lots more. Available with my Credit Card Links, thank you for your support!
NEW: Purchase Eraser, Portal or Transfer: How Should You Redeem Capital One Miles?
The Chase IHG Premier Card Signup Bonus is now 140,000 IHG points AND a free night (that costs up to 40,000 points) after you spend $3k in the first three months. The annual fee is $99. The card can earn up to 26x per dollar for spending in IHG hotels, 5x per dollar on travel, gas stations and restaurants and 3x everywhere else. You do receive a free night (up to 40,000 points) at each card anniversary which softens the blow from the annual fee somewhat along with a $50 deposit into your United Airlines Travel Bank account. You also get automatic Platinum elite status. Word on the street is that Chase will approve you much easier for this card than any other of its cards. If you plan to spend some time at a Holiday Inn brand hotel this card could get you several free nights. Available HERE under Card Category/Hotel, thank you!
Remember, you are NOT allowed to ever carry a credit card balance if you ever get a credit card here!
NEWS/PROMOS/MY ACTION
You can get a Global Entry appointment faster using this site: Global Entry Now.
Register for the latest hotel promos: Best Western, Choice, Hyatt, Radisson & Wyndham August 2022
Good reference: Hilton Honors Complete Guide.
I guess you can try to see if you are targeted for this United Miles Play promo: Bonus Miles For Completing Certain Requirements. For the first time ever me and my wife were targeted! Now if we flew United on a cash ticket before September 30 we would earn some miles…which is most likely not going to happen.
The boom in the Ann Arbor hotel space just keeps rolling: Demolition paves way for 5-story hotel coming to downtown Ann Arbor. Welcome soon to a Fairfield Inn and Suites, not that far from the Residence Inn. And the Hilton Homewood Inn I drive by almost every day is almost ready and now taking reservations for stays starting after October 9, 2022…ready for University of Michigan football season!
ADVANCED TRAVEL HACKERS
Helpful post here: Converting a Citi Credit Card (Citi Product Change). Good to see Travel Summary blogging again.
And this is very helpful too! Hilton Hotel Calling Hack: How to Call Any International Hilton Hotel For Free.
I guess it is official now: Radisson Hotels Americas Officially Joins Choice Hotels Family: My Plan for My Points. Post also shows how you can transfer points between the two Radisson loyalty programs.
As of publishing time, I do not have an affiliate or a referral link for the Chase United Business 150,000 Miles Offer ($20,000 Spend). Amazing the Signup Bonus offers keep going higher! And hopefully I get the affiliate/referral link soon so I can get it myself (or wife or son)…I need to check if one of us can get this one because, you know, I have probably had every card out there lol.
BUZZING
A section where I go on and on about some stuff that happens in my life and anything else that just does not fit in another section above.
I am back from our trip for a family reunion in New York City. As far as the travel arrangements nothing went right this time, wow!
Running: Sad to report that the running has stopped. Just as I was hitting my strides again. Something is wrong with my left foot. I went for an xray yesterday. First pain around achilles tendon which has now moved to the heel area. Persistent numbness. And low levels of pain that come and go. Very strange, never dealt with this before. I decided to rest it while in New York and I am barely seeing any improvement. I think I am going to cancel my hotel plans for the half marathon in Rockford, Illinois on August 20. My main concern is my full marathon in Berlin, I am absolutely devastated if I don't get to run it. And at this time it is just not looking possible. I need to check what is the maximum allowed limit to see if I can make it…walking, SAD! I think God is sending me a sign that I am too old for long distance running or something #developing
My daughter celebrated her 20th birthday a few days ago. Kind of hard to believe…
The "Legendary Burger" at Nowon in East Village in Manhattan is absolutely amazing!
The dog days of summer, enjoy them while they last everyone!
Let me leave you with this…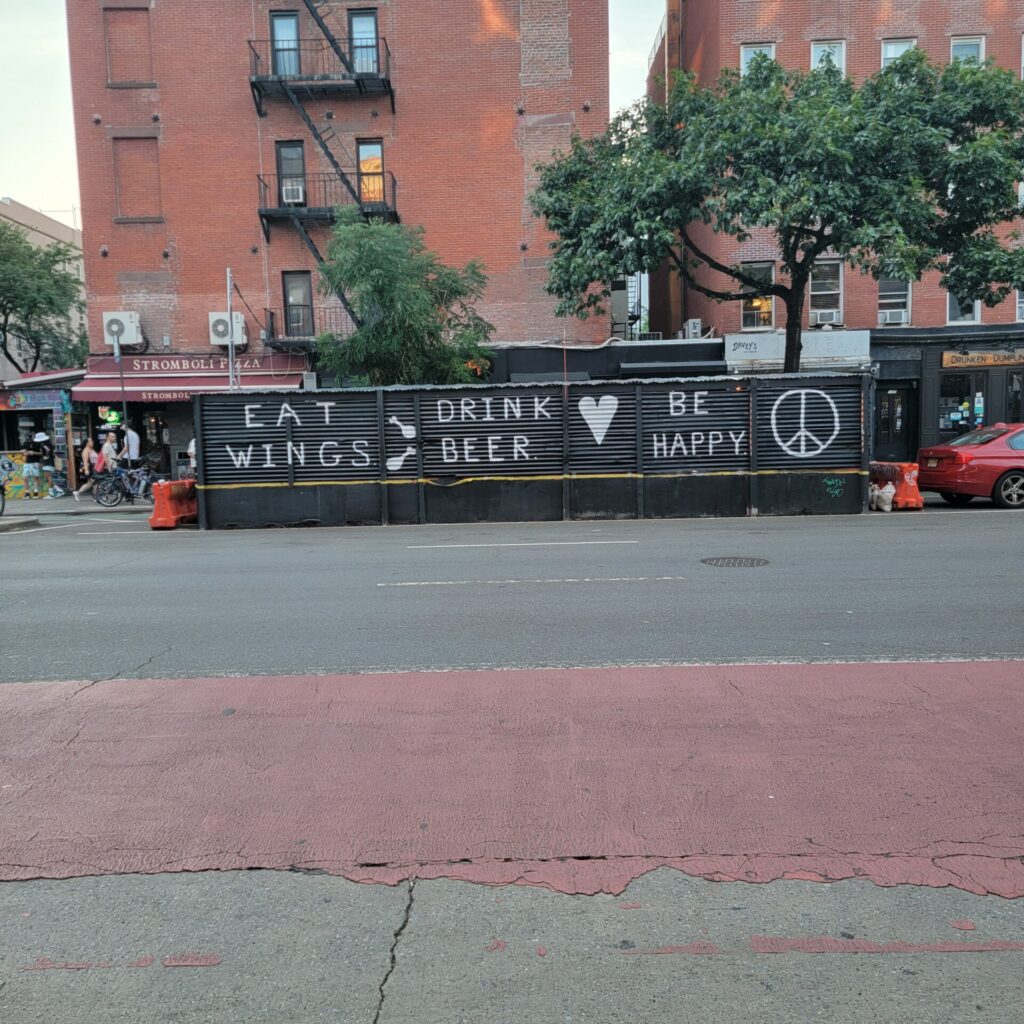 Thank you for reading my blog. If you enjoy it please pass it on to a family member or friend, thank you!
Some of the links are behind a paywall. You can try to read them using Archive.is. Or use 12ft Ladder. Or the Firefox browser.
TBB
travelbloggerbuzz@gmail.com
Follow TBB on Twitter @FlyerTalkerinA2.
You can subscribe to TBB below, winners only!
Opinions expressed here are author's alone, not those of any bank, credit card issuer, hotel, airline, or other entity. This content has not been reviewed, approved or otherwise endorsed by any of the entities included within the post.