Another TBB post featuring the most eclectic links around the web such as the best airport lounges, deficit BS, waning immunity, Chicago Bike The Drive event, crazy aviators, visit South Korea, enjoy the calm in this bull market for now, vaccines go back and forth in how effective they are regarding breakthrough infections and it is driving us all nuts, we go back to Afghanistan to the time the Taliban were there the first time, we look at rockets, amazing life story of a dude selling shoes, get to watch a male seahorse give birth to 2,000 babies, how to use your Citi ThankYou points, more on the best Amex transfer partner promotions, a Hilton finally makes it to Santorini, Steve Belkin makes it to CNN while his partner takes clickbait to even higher levels you never thought it was possible but I guess morons keep clicking on this crap, my latest travel rewards credit cards housekeeping, cancellations are starting again for my trip to Greece and lots more! I hope you all enjoyed Labor Day weekend.
TBB Blog Mission: To Educate. Entertain. Inspire. In That Order!
Support TBB by applying for CREDIT CARDS or visiting our

LINKS

or Donate

You like my blog? Send a link to someone please!
Some of the links are behind a paywall. You can try to read them using Archive.is.
TRAVEL
I have been to several of them of course: 13 Best Airport Lounges in the World. I also think the Lufthansa First Class Terminal in Frankfurt, Germany is way over rated. Let me know how you feel about that in the comments. Did it shock you? 🙂
For my aviation geek blog readers, this is for you: All Aviators are crazy, but some are more crazy. Wow.
I LOVE outdoor cinemas. And this one in Broome, Australia has been open since, please sit down, 1916!
50 photos proving South Korea is a whole different world…
PERSONAL FINANCE
Enjoy the calm everyone. Or read this to remind yourselves that calm days are followed eventually by, well, sheer panic. If I knew when the next one will occur I would be having an intern typing this from my yacht sailing around the world lol. Where Greatness Lies. You have been warned:
Smooth seas don't make for great sailors.
Clear skies don't make for great pilots.
Calm markets don't make for great investors.
Being great requires something more than just the end achievement. It requires struggle, fortitude, and wisdom that only comes from overcoming adversity along the way. It is the hard times that separate the good from the great.
Enjoy the calm markets for as long as they last, but remember this: when the seas get rough, when the skies turn dark, when the markets are in turmoil – that's where greatness lies.
Jason Zweig's The Intelligent Investor column at the Wall Street Journal is great. Especially this one: What You've Lost in This Bull Market". Investors who no longer fear their bets could explode are seeking out risks they don't have to take.
Try recalling how frightened you felt as an investor in February and March 2020.
You can't do it, can you?
The Covid-19 pandemic was raging, the economy had shut down, millions of people had lost their jobs and the S&P 500 fell 34% in less than five weeks.
No matter what you think now, you were terrified then. Everybody was.
But the epic recovery from the Covid crash of early 2020 has reinforced the sense that markets are safer now. After that 34% collapse, stocks hit new highs again only 126 trading days later.
That's made it all but impossible for most of us to reconstruct how afraid we were only a year-and-a-half ago. We see the past through a rearview mirror made of rose-colored glass. Brushing aside our losses creates a false bravado that makes us think we can weather the future with less fear than we suffered in the past.
I used to know some people who were on the "Fed is printing so much, the crash is…imminent" mantra and I am sure a few diehards are still out there but are laying low, probably because out of sheer embarrassment. Or maybe they kept at it because there are so many suckers out there buying all this stuff up, I mean, look at all the anti-vax and conspiracy crap all over these days! Whatever. I enjoyed this one: Time to Stop Believing Deficit Bullshit.
It has been 50 years of hearing this — and NONE OF IT HAS PROVEN TRUE. So I am calling bullshit on this — and you should, too.
All of the players involved in the hysteria / deficit debate in D.C. — elected officials, staff, economists, the media, and even voters — all pretend to be very serious about this. NONE OF THESE EVENTS HAVE OCCURRED. It is maddening.
Maybe deficits start to matter at some point, but we have no idea what that point is, and we are no where close. Recall we were told a GDP to Debt Ratio over 90% was problematic? That nonsense was debunked. Not that we want to be like Japan, but their Public Debt to GDP ratio is 275%; in the U.S., it is 102%. None of the bad things about the Yen or private capital or borrowing costs have occurred. Japan can still borrow all it wants, and at very low rates, too.
COVID-19
Thee messaging continues to be so confusing. One day we vaccinated are in the clear, the next we are getting beaten down by the Delta variant. One day we won't need boosters, the next one we need them 8 months out, then six months, then five months, then maybe not needed at all. ENOUGH!
Ok, excuse the rant above, I had to just let it all out you guys. It appears waning immunity is not a crisis right now. What We Actually Know About Waning Immunity. Actually, the darn vaccines are working! I think…
Immune responses don't last forever. They're supposed to wane, and the fact that they do works to our advantage.
And then this one is really way positive on the vaccines. Oh wait, maybe using the word "positive" is not appropriate in this context. One in 5,000. But I am still going to be careful because after being careful for so long it will really suck to get the virus now!
AFGHANISTAN
Did you notice, as I blogged recently, that the media's coverage will die down very shortly. And it did! But I won't stop this section yet…And this has absolutely nothing to do with the war. It is a link leading to amazing pictures of Afghanistan from 20 years ago when the Taliban fled Kabul for the first time…
ODDZ & ENDZ
Fascinating visual: Comparing the Size of The World's Rockets, Past and Present.
What a story! From homeless to head of a sneaker empire, Jaysse Lopez is the 'Sole Survivor'. I never understood the obsession with sneaker shoes….We are all different. Most do not understand my miles/points obsession either lol.
This will shock you. Ok, I like to make fun of clickbait crap that is infecting so much of the online world these days. But seriously, this is just amazing to watch a male seahorse give birth to 2,000 tiny babies.
MILES & POINTS
HOT CREDIT CARD OFFERS: 100k CHASE Sapphire Preferred, 100k CHASE United Quest (ENDS 9/22/21), 75k CHASE Ink Cash, 75k CHASE Ink Unlimited, 100k CHASE Ink Business Preferred, 60k CHASE Sapphire Reserve, 80k CITI Premier, 20k CHASE Freedom Flex & CHASE Freedom Unlimited, 150k CHASE IHG Rewards Club Premier and many more, including many American Express cards! Please check out my Affiliate links. Terms apply to American Express benefits and offers. Visit americanexpress.com to learn more.

If you do not see a credit card with my affiliate links, perhaps I could refer you? Contact me!
This section is about my hobby addiction of collecting frequent flyer miles and hotel points since the early 1990's! Feel free to skip this section and parts of the next one if this is not for you.
Newbies: BEST TRAVEL REWARDS CREDIT CARD! The 100k Chase Sapphire Preferred card is now available with my links. If you are totally new and looking for a keeper card I think THIS is the card. Apply for it, get approved, do the required minimum $4k spend (if you think this is TOO much, please stop, this hobby is dangerous for you!), get the 100k points signup bonus, transfer the points to United or Southwest or Hyatt or just cash out for $1,250 spend for groceries using the "Pay Yourself Back" feature assuming you do eat, right? For the annual fee of only $95, COME ON, do the math! Ok, here is the math: $1,250 – $95 = $1,155. So, if a bank offers you all this money what is your problem? Just ALWAYS make sure you NEVER EVER carry a balance ok? If you currently have the card, you can refer your spouse or significant other or third cousin or travel starved friend and you the referrer can earn 20k Chase points for the referral and the referred still get the full 100k bonus. This is my daughter's 100k CSP Referral Link.
Amazing time limited Southwest Companion Pass promotion! Need to book a ticket by September 9. Like I said, time limited.
Citi is offering 80,000 Thank You points for its Premier card. Which is very tempting to me as this post lays it all out: How to use your Citi ThankYou point fortune.
American Express is having a massive Membership Rewards Transfer to Partners promotion right now. Can't Choose From 12 AmEx Transfer Bonuses? Here Are the Best 3! I am going to lay low…for now…I think. No travel booking targets as of right now, because, Delta and Mu variants and all…
Finally, Hilton does it: Hilton Opening a Beach Resort in Santorini – Each Room with Hot Tub or Pool. I predict the price will be 675,000 Hilton Honors points for a night. Low Peak lol.
BLOG BUZZ
We are now entering BLOG BUZZ, a section for advanced hobbyists and veterans of this fast imploding hobby and also a section where I go on and on about some stuff that happens in my life because it helps me feel better about myself.
When this hobby makes it to CNN you know it is either just nuts right now or, in this case, revels in old glory and it is book selling time: How this 'mileage maniac' earned 40 million frequent flier miles. I do agree with Steve on this though:
"There's always ways to play the game," he says. "But for most people, the amount of time and effort that it would take probably wouldn't justify the upside, unless it's something that you're really, really, really committed to doing.
"I'd say, if you want to play a game, play tennis. Don't play the mileage game."
However, he looks back on those glory days of miles earning adventures with extreme fondness.
Steve also partners with this guy who keeps winning the TBB Most Hideous Clickbait articles, the one and only View From The Wing who posts these and keeps doing so because it attracts clicks by morons, STOP CLICKING FOR CRYING OUT LOUD, WTF IS WRONG WITH YOU PEOPLE!:
"Fat Trophy Wife" Kicked Off Alaska Airlines Flight For Her Crop
TopWoman In Bikini Strolls Through The Airport
Here I am busting my butt trying to offer a quality blog and big time "successful" bloggers keep pimping plastic and clickbait shit every single day. I am tired, it will be nine years here in two months. Maybe I just float into the sunset after my trip later this month to some national parks in Utah…Until then, enjoy every post I guess for free.
Per this tweet, why are all these people leaving The Points Guy Inc? I thought it was an amazing place to work, no?
TPG Departures over 30 days: – Emily McNutt (Global News Editor) – joined Sep 2015 – Nick Ellis (Reviews Editor) – joined Apr 2016 – Ariana (Points & Miles Editor) – joined Mar 2020 – Jane Frye (Weekends Editor) – joined Sep 2017 – Zach Honig (Editor-at-Large) – joined Apr 2015
Loved our trip to Chicago for the Bike The Drive 30 mile bike ride event. We have driven on Lake Shore Drive so many times and it was really cool biking on it this time along with about 26,000 other bikers! We stayed two nights at the Fairmont in a suite for almost free. We used only $50 of my Platinum dining gift certificates. I ended up using valet parking for two nights which is something I never do but finding parking was a complete shitshow so I just went with it. Anyway, at check out I paid only $80. And this is how TBB rolls! I am going to post a few photos…eventually. Here is one us lining up at 5.30 am ready to go!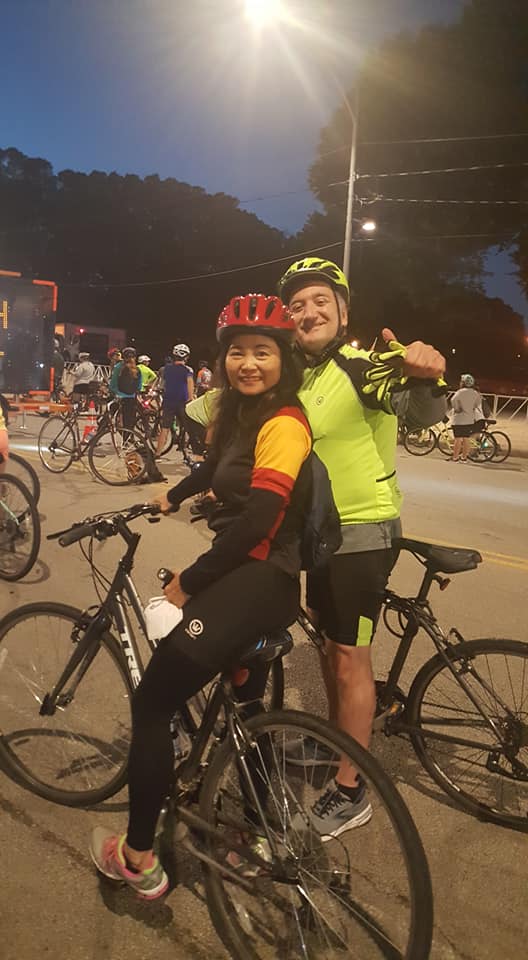 Did some housekeeping with the credit cards I handle in my household. I said bye bye to the United Business card since I now have the United Quest. Rep tried to keep me mentioning the United lounge passes I was never able to use lol. Wife said goodbye to her Southwest card, we have a good chunk of Southwest points in her account now, almost 90k of them. And I finally closed my Radisson Rewards Visa that I had for 8 years because I got tired of not being able to use the darn points and after that split in the company I keep reading nightmarish ordeals with members trying to use points in properties abroad and stuff like that. Or trying to cancel reservations to non America properties and getting the points back. I had enough of this card and this program, I can not believe I still held it for the 40,000 points every year for the $60 annual fee, time to move on. And one less bank (US Bank) to deal with going forward, hooray! I also got just 10,000 Hilton Honors points as retention offer for my Hilton Aspire card, boo!
Time to go for another travel rewards credit card, I need to think about which one. Maybe wife goes for the 100k United Quest card. Or I go for the 80k Barclays Business Aviator card. Or we both go for the Citi Premier card. So many cards, so little time lol. Not feeling the rush since we are now up to over 4.5 million miles/points again…Also, it is that extra free night with Hyatt we can all have for doing $15k spend from card anniversary to December 31, 2021 (second free night certificate in 2021 in the card's transition year).
Update: This morning I woke up with a text from Singapore Airlines canceling my JFK-Frankfurt flight in November heading to Greece for the Athens Marathon and then to see my mother. HERE WE GO AGAIN, WE DID THIS LAST YEAR DAMN IT! I now have to call Singapore Airlines to see what my options are. These are the miles that should have expired but kept getting extended and I am not sure there is more room to get extended again, what a mess! I then need to cancel/rebook my Delta flight to JFK. And most likely my Hilton Frankfurt night. And then my Aegean flight to Athens from Frankfurt…Credit card selling blogs LOVE to pump up the cards for the fat sales commissions they earn but do NOT blog much at all about how time consuming the back end is putting these miles and points to use!
Let me leave you with this…This is not my dog. We are actually thinking about a dog but…if travel picks up it does not make sense for us #developing…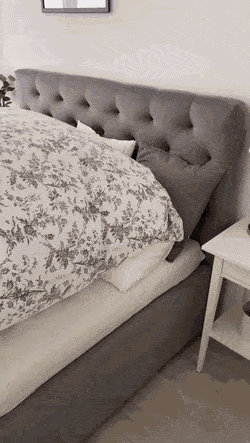 Thank you for reading my blog. If you enjoy it please pass it on to a family member or friend, thank you!
TBB
travelbloggerbuzz@gmail.com
Follow TBB on Twitter @FlyerTalkerinA2.
You can subscribe to TBB below, winners only!
Opinions expressed here are author's alone, not those of any bank, credit card issuer, hotel, airline, or other entity. This content has not been reviewed, approved or otherwise endorsed by any of the entities included within the post.