I bring you the best attractions in every state, shake our heads with the Bitcoin green fantasy, summarize the different bank points, how I mostly walked the Toledo Half Marathon, ride the Trans-Siberian train, how a scammer stole a hotel, the North Korean hackers, how Vietnam handled Covid amazingly well, a shocking video from 1944 involving Nazis you won't believe your eyes after you click that link, how they launder money and in one of the videos in the story I did feel sorry about the guy with the Trump hat, Delta Skymiles insanity, more on the progress of vaccines and lots more you guys, have a great week!
TBB Blog Mission: To Educate. Entertain. Inspire. In That Order!
Support TBB by applying for CREDIT CARDS or visiting our

LINKS

or Donate

You like my blog? Send a link to someone please!
TRAVEL
I am going to save this bookmark…maybe one day: Dream Trip: How To Book The Trans-Siberian / Trans-Mongolian Railroad.
One from the queue…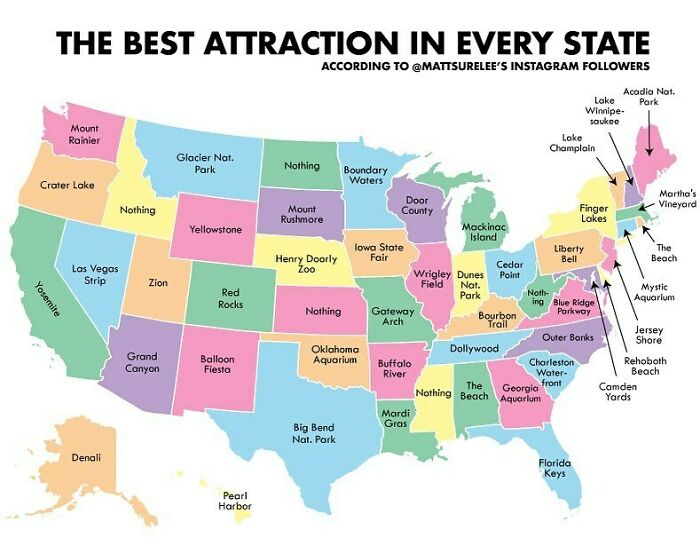 PERSONAL FINANCE
I am hanging tough too. 🙂
Have you noticed I am no crypto bro? The destructive green fantasy of the bitcoin fanatics.
I can not believe this scammer is not locked up for life, be careful out there! The Man Who Stole a Hotel.
COVID-19
I was wondering what happened to Andy the Lazy Traveler: No, the Plague Isn't Over No Matter How Tired We Are! Good advice here.
You know, it could have been different here: Vietnam defied the experts and sealed its border to keep Covid-19 out. It worked. Just 35 have died and the economy grew…
We are getting there…one shot at a time: More than half of U.S. adults have gotten a COVID vaccine.
ODDZ & ENDZ
I long for the day to see North Korea liberated: The Incredible Rise of North Korea's Hacking Army. The country's cyber forces have raked in billions of dollars for the regime by pulling off schemes ranging from A.T.M. heists to cryptocurrency thefts. Can they be stopped?
I had never seen this before and I had no idea that it happened even! 60,000 Steps to Degradation. It is German prisoners of war paraded in Moscow in 1944, wow.
Nice job of investigative journalism here: Dirty Dollars. Accused money launderers left a path of bankrupt factories, unpaid taxes, shuttered buildings and hundreds of steelworkers out of jobs.
MILES & POINTS
HOT CREDIT CARD OFFERS: 80k CHASE Sapphire Preferred (& $50 Grocery store credit), 100k CHASE United Quest, 100k CAPITAL ONE Venture Rewards, 75k CHASE Ink Cash, 75k CHASE Ink Unlimited, 100k CHASE Ink Business Preferred, 60k CHASE Sapphire Reserve, 60k CITI Premier, 20k CHASE Freedom Flex & CHASE Freedom Unlimited, 125k CHASE IHG Rewards Club Premier (& a free night) and many more, including many American Express cards! Please check out my Affiliate links. Terms apply to American Express benefits and offers. Visit americanexpress.com to learn more.

If you do not see a credit card with my affiliate links, perhaps I could refer you? Contact me!
This section is about my hobby addiction of collecting frequent flyer miles and hotel points since the early 1990's! Feel free to skip this section and parts of the next one if this is not for you.
Newbies: This hobby can get very addictive, you have been warned. We are only VERY lightly touching things you can do here. Delta Skymiles should probably not be anywhere near the top of your list of programs to target. Why? See the pic below. And if you read blogs that praise Delta credit cards you can call them what they really are: Hideous bank sales representatives selling product down your throats—>this is the G Rating version of what you can call them. 😉

In this post we get a good summary of all the transferable bank currencies, with an emphasis on the improved Capital One Bank currency: A new transferable currency hierarchy.
So, the European Union said it will allow fully vaccinated US citizens to visit this summer. Delta: Hold my beer. If you are looking to burn Delta Skymiles this summer to Europe…you have been warned! #ridiculous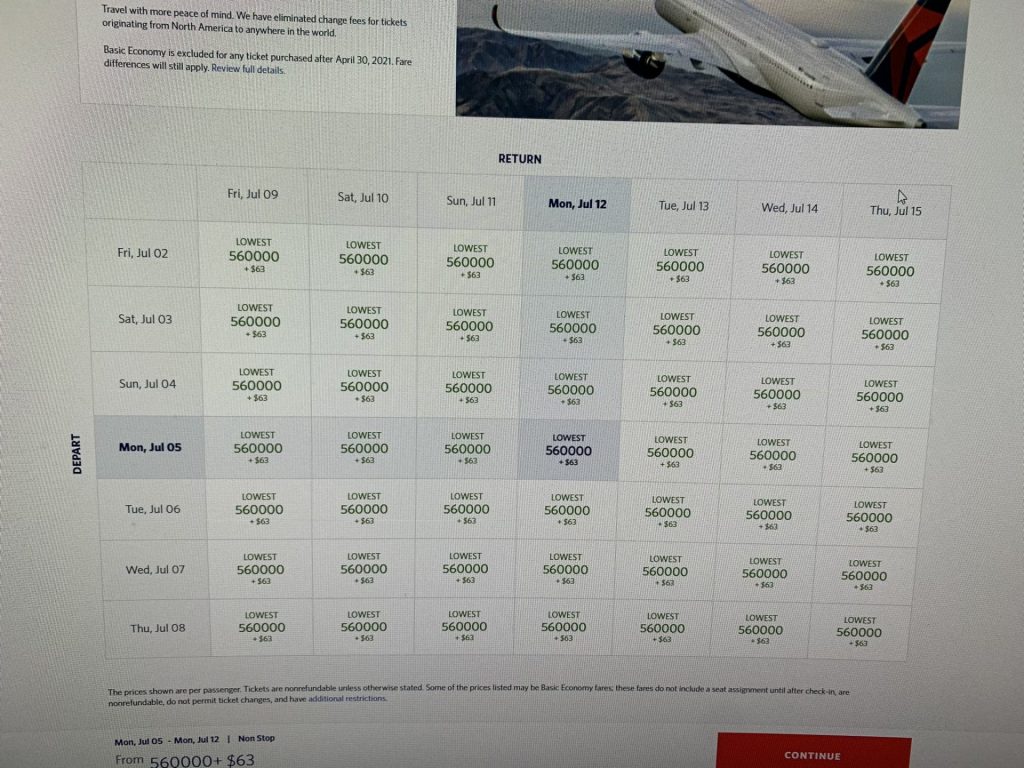 BLOG BUZZ
We are now entering BLOG BUZZ, a section for advanced hobbyists and veterans of this fast imploding hobby and also a section where I go on and on about some stuff that happens in my life because it helps me feel better about myself.
Well, this is positive: American Express Increases Credit Card Limit To 5.
Some of these are super hilarious! 35 People Are Sharing Their Most Awkward Dates And It's Both Funny And Painful To Read.
So, I had signed up to run the 2020  Toledo Glass City Half Marathon which was obviously canceled and my registration rolled over to 2021. I missed these races as I have been dealing with an injury for almost four months now. I have been doing physical therapy which I stopped as I saw no progress. One cortisone injection, nope. It is a bulging disk issue in my lower back and today I am seeing a specialist to try something new. So, what did I do yesterday? I went to Toledo and, wait for it, a miles/points angle of course. Toledo, OH is almost an hour away from Ann Arbor. So I managed to find a Holiday Inn for only 15,000 IHG Rewards points only five minutes away. As the race started at 6.30 am, I booked it. My intent was to start walking it and just see how long before it became too painful. So I did…and kept walking trying to avoid being last. I even started jogging parts of it. I ended up finishing way at the back but still passing about 30 runners (and another 27 did not finish). The pain was manageable and I was thinking "well, my PR days are over it appears but if I can still take it all in and finish I am all in!". It is a WHOLE different story when you are so far back, which was a first for me! Few volunteers, roads are partly opened, you go stretches where you see nobody and wonder if you are off the race course. But the camaraderie between your fellow hurting slow runners, the overly gracious remaining volunteers, the amazing few fans left over cheering you up and…I love this so much. And I am very afraid what this specialist will tell me today…Just a few pics: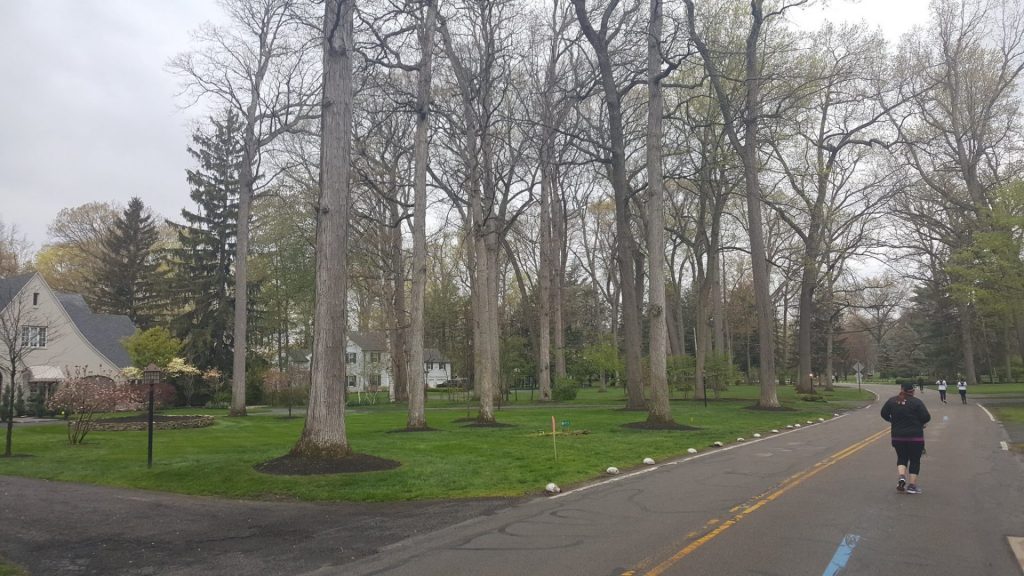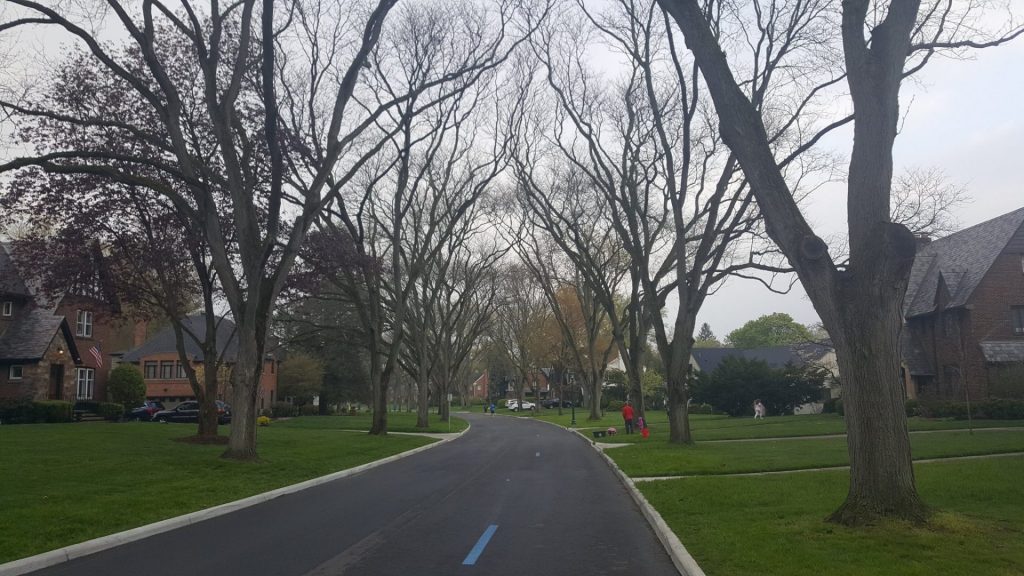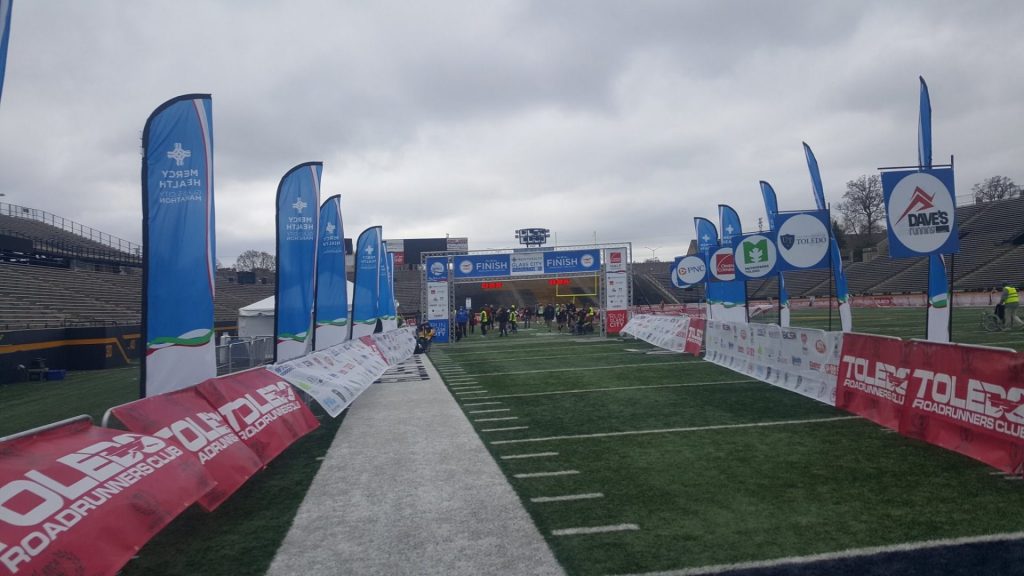 And I leave you with this…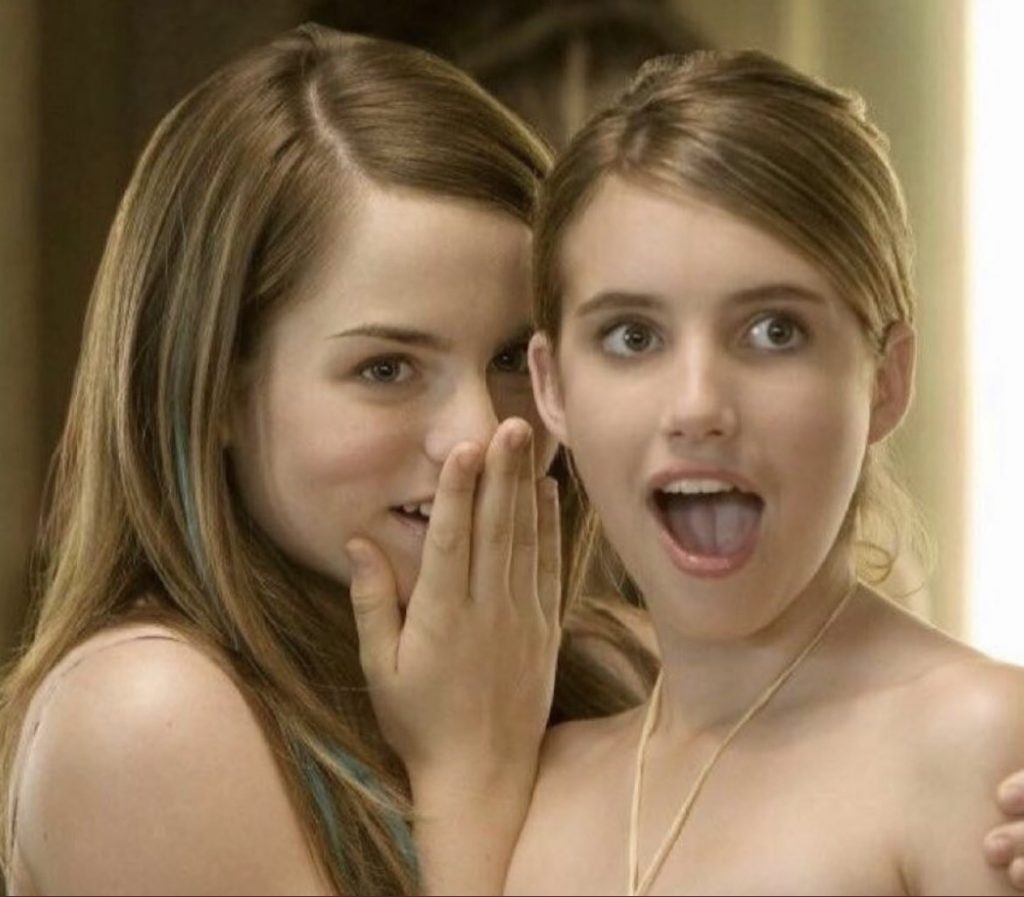 Thank you for reading my blog. If you enjoy it please pass it on to a family member or friend, thank you!
TBB
travelbloggerbuzz@gmail.com
Follow TBB on Twitter @FlyerTalkerinA2.
You can subscribe to TBB below, winners only!
Opinions expressed here are author's alone, not those of any bank, credit card issuer, hotel, airline, or other entity. This content has not been reviewed, approved or otherwise endorsed by any of the entities included within the post.