I bring you the latest collection of eclectic links around the web with the best drives, craziest market, gambling addiction, Capital One bank, connect crypto to Bernie Madoff, a new child tax credit calculator, post office branches resemble Blockbusters, global ice loss, the Radisson Rewards programs is becoming needlessly complex and an afterthought and lots more, enjoy the weekend!
TBB Blog Mission: To Educate. Entertain. Inspire. In That Order!
Support TBB by applying for CREDIT CARDS or visiting our

LINKS

or Donate

You like my blog? Send a link to someone please!
TRAVEL
I have done a few of these, need to do more and some I had not even heard of! The Most Beautiful Drives You Can Take Around the World.
When we start traveling again "soon", maybe we start with Museums are welcoming back visitors. Here are some of the most enticing exhibits across the US. The Racing in America exhibit of the Henry Ford Museum in my back yard (Dearborn, Michigan) looks nice while the Cowboy Museum just does not do it for me you guys…
When you think Road of Death you are probably thinking the one in Bolivia. But this one is in Vietnam and it looks terrifying!
List of latest Travel Advisories by the US State Department.
PERSONAL FINANCE
I have been expressing here how pockets of the investing world have reached insanity levels I have never seen before. And then here comes this blogger who can write better what I am thinking 🙂 The Craziest Market I've Ever Seen.
The joke internet coin (Dogecoin) is now one of the top 5 largest cryptocurrencies by market cap. The joke video game retailer (Gamestop) is worth over $10 billion. The joke electric car manufacturer (Nikola) has a price-to-sales ratio near 10,000 and is still a multi-billion dollar company. I could go on, but you get my point. The joke as investment idea has arrived. [Imagine dealing with clients and their nest eggs and…this is not a joke! So, it's been, well, CRAZY! One day it will stop and nobody knows when…]

Let's stick with this theme because it does remind me of the dot com stock mania: Connecting the stock market, Dogecoin, Bitcoin – and Bernie Madoff. The game(s) can continue only as long as people are willing to play.
At its core, then, Madoff's scheme depended on a simple idea: As long as you can keep new investors coming in and old ones from cashing out, you can make an illusion seem real. And that, as it turns out, is the same idea that has animated a host of speculative frenzies in the past year. The booms in so-called meme stocks, nonfungible tokens, or NFTs, and cryptocurrencies like Dogecoin are, in some sense, legal Ponzi schemes writ large, in which the value of the underlying assets is little more than a wager that new money will keep coming into the market.
And I loved how this article ends: "It's like Wile E. Coyote running off a cliff. He can keep going until the moment he realizes there's no ground beneath him. When he does, he falls. And it's a long, long way down."
There is a new higher Child Tax Credit for 2021. And some of you may start getting half of it sent to your bank accounts or via check later this summer. And here is a Child Tax Credit calculator to see how much (more) you will be receiving.
COVID-19
We actually got lucky with Covid-19. Yeah, I know, hard to believe. What do we have to do so we don't let the next virus grow to a horrific pandemic? What Will It Take to Pandemic-Proof America? Must read. When the next virus strikes, we'll look back on this moment as an opportunity that we either seized or squandered.  Archived Link.
This quote by Farzad Mostashari, a former assistant commissioner of New York City's public-health department and the Obama Administration's national coordinator of health information technology, said it best: "We need to think of public health like defense…The systems we maintain during peacetime are the ones that allow us to succeed at war."
But the story of this pandemic isn't yet over. For all Americans, the arrival of COVID-19 was a calamity without precedent. It was the first time in generations that the country had faced such a threat. Instantly and persistently, the virus has upended how we think, act, work, and live. Looking back now, it's hard to fathom how bizarre today's routines would seem to our pre-pandemic selves. That fact alone suggests that transformational change is possible, and that, once it arrives, it no longer seems so unattainable.

My last flight was in December 2019. I am still not comfortable with it but do feel much better being fully vaccinated. I am going to lay low for a while until the virus numbers go way down. What shocks me is…people getting infected and bitching about it while thinking they have been responsible all along, I mean, how tone deaf can you be!  How Safe Are You From Covid When You Fly?  Great job on the graphics depicting how air circulates inside planes. Archived Link. —–>The graphics likely do not work with this link, sorry!
We have learned so much. And there is still so much we don't know: We know a lot about Covid-19. Experts have many more questions. Please step back from inserting your amateur opinion and let the scientists figure it out. Can't wait for the answers!
Having said all that, if you were not paying attention, we hit a world all time high in infections on April 20 with the leading country being India. India hit an all time 24 hour high of 312,731 infections…hey, USA is no longer #1 in this! Remember when we were wondering here how come India was doing so well…At least, the world beat the flu this season!
At the end of (each) day and every day until this nightmare is over, vaccines work!
ODDZ & ENDZ
I am anti gambling. I think it is a disease. And this writer so eloquently and painfully captures it because…he is the addict, wow! The High Is Always the Pain and the Pain Is Always the High. Must read. The author is a very talented writer, I hope he gets over his addiction…
For example, I could tell you that during a 36-hour period in July of 2006, I lost $18,000 in Las Vegas. Or I could tell you I once picked through every corner of my car, including the grating underneath the spare tire, for five dollars of spare change so that I could make the minimum bet at a blackjack table (a bet I lost). And my interest in divulging these details would not be to instruct or to edify, or even to elicit empathy from fellow addicts. My interest would be to rip open my suffering heart and show you its beautiful beating, and in this way, I might think of myself as having been more alive than you, my hopefully horrified reader, were at a similar age and time.
Fascinating to watch: Post office locations in the continental US: 1770-2002.
When you see it like this…Visualizing Earth's Global Ice Loss Between 1994-2017.
MILES & POINTS
HOT CREDIT CARD OFFERS: 80k CHASE Sapphire Preferred (& $50 Grocery store credit), 100k CHASE United Quest, 100k CAPITAL ONE Venture Rewards, 75k CHASE Ink Cash, 75k CHASE Ink Unlimited, 100k CHASE Ink Business Preferred, 60k CHASE Sapphire Reserve, 60k CITI Premier, 20k CHASE Freedom Flex & CHASE Freedom Unlimited, 125k CHASE IHG Rewards Club Premier (& a free night) and many more, including American Express cards! Please check out my Affiliate links. Terms apply to American Express benefits and offers. Visit americanexpress.com to learn more.

If you do not see a credit card with my affiliate links, perhaps I could refer you? Contact me!
This section is about my hobby addiction of collecting frequent flyer miles and hotel points since the early 1990's! Feel free to skip this section and parts of the next one if this is not for you.
Newbies: The incentive of bloggers in the miles and points industry is to keep you at it by constantly talking up programs and, of course, credit cards because the sales commissions are worth A LOT of money to them. Never forget this, Incentives Matter!

Register for the summer Hilton Honors promotion HERE. Earn Double Points on stays of 1 or 2 nights and Triple Points when you stay 3 nights or more from May 3 – September 6.
More suited to newbies, if you fly United: Which United Card Should You Get? Here's A Comparison Chart! Yep, available with my links too, thanks for your support! In addition, you will also find in my link two new Chase Marriott Bonvoy offers which I will only recommend if you love Marriott and have a Chase card slot open and you are shut out of any other card in the universe lol: Two New Offers for Chase Marriott Cards, Total of 150K Points. I guess if I tried harder to put lipstick on these pigs I could earn more but…that is not what Educating is all about.
Capital One Bank keeps improving their cards but I think they are still way behind Chase and Amex: Capital One ups their game, adds Turkish and some 1:1 partners, airport lounges. Right now this bank offers the Venture Rewards card for 100,000 points and two cards of the "Spark" series for 50,000/$500. Beware the high minimum spend required! They are available with my links. Definitely not recommended for newbies! You know, CO cards mostly earn 2 miles/points for dollar and you can use them to pay for travel expenses pretty easily so they could work well for someone who wants the simplicity of one or two cards and…then gets to escape all the sometimes mind numbing detail and waste of time trying to maximize our bang handling tens of other credit cards!
The mini me of hotel loyalty programs, Radisson Rewards, has been doing a series of WTF moves due to its ownership basically by the Chinese government. It is going to split into two parts and…it is complicated and that is the last straw! Of course, it is devaluing and dressing it up just like Delta and Marriott do, they screw you with a smile! A lot has been written in the blog world about the changes. Here is the one post I found to be the one that captures them well and it is not overly critical: Radisson Rewards Devaluation, You Say? Why I Actually Like The Program Changes. This is the program that I have been trying to burn all my points…for years! I just switched a few monthly charges on its Visa card which I will likely cancel…which I have also been saying for years! I sent a link to my daughter and told her, if you want to travel this summer and want to stay for free…pick some properties. We shall see…More in the BLOG BUZZ section below.
It has been brutally cold here in Michigan the past few days and after a very long time I wondered out loud…why stay and take it?
And I leave you with this…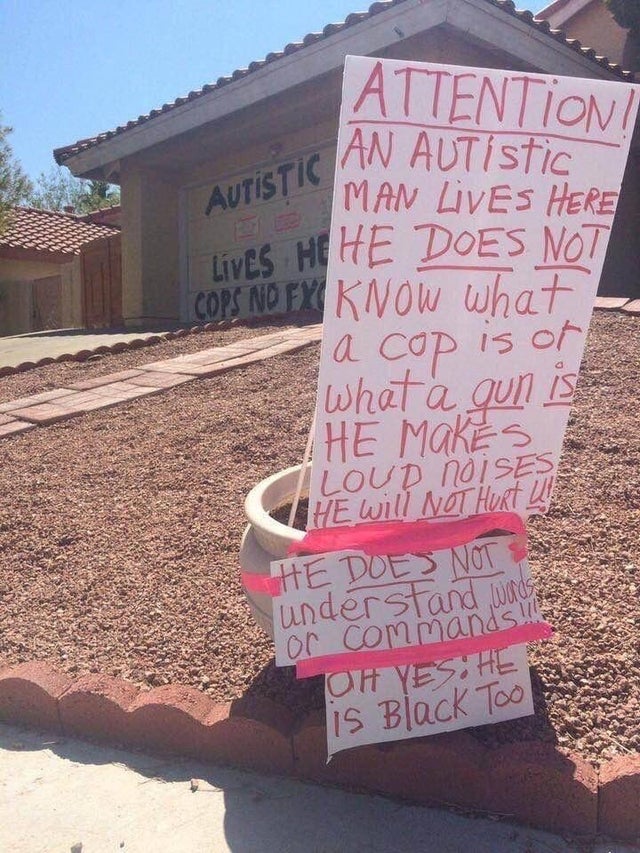 Thank you for reading my blog. If you enjoy it please pass it on to a family member or friend, thank you!
TBB
travelbloggerbuzz@gmail.com
Follow TBB on Twitter @FlyerTalkerinA2.
You can subscribe to TBB below, winners only!
Opinions expressed here are author's alone, not those of any bank, credit card issuer, hotel, airline, or other entity. This content has not been reviewed, approved or otherwise endorsed by any of the entities included within the post.