We go on the best hikes in each US state, uncover more Airbnb scams, the top ten airline routes, how it is printing money, RIP Will this community will miss you man, an amazing undercover CIA job that lasted decades, global population trends, the incredible history of the walled Kowloon city in Hong Kong, shaming airplane passengers, decoding asset manager BS, American Airlines finally communicated with the killed AAdvantage accounts and more always freeeeeeeee!
TBB Blog Mission: To Educate. Entertain. Inspire. In That Order!
Support TBB by applying for CREDIT CARDS and visiting our

LINKS

!
You like my blog? Send a link to someone please!
Brought to you by the amazing TBB Amazon link! This blog is published every Monday, Wednesday and Friday. Except in major US Holidays. For now…
MILES & POINTS
HOT CREDIT CARD OFFERS: Two new offers on United credit cards, a personal for 60k and a Business one for up to 100k miles. The IHG Rewards Club card offering 140k points too, highest ever. Other credit cards offers that stand out for now are the 100k Southwest Performance Business card, the 100k Marriott Bonvoy Boundless card and of course the 80k Ink Business Preferred. In addition, there are personal and business offers for the 70k Amex Delta Skymiles Gold, 100k Platinum and 100k Reserve credit cards. Available with my links. Lets move on!
Not much happened over the weekend in the miles and points world…
One major thing that happened though was that we lost one of our own hobbyists. RIP Will Maxwell-Steele. We met at a MegaDO and kept in touch sporadically over Facebook and Facebook Messenger. He has been around this crazy hobby for a long time. He met and married his wife Christy at another MegaDO and so many people engaging in this crazy hobby were invited to their beautiful wedding. I have never heard a bad thing about Will…ever! So well liked by everyone. A genuinely good and so much fun to be around person. With an absurd sense of humor. So many in this hobby are just devastated. The outpouring of love and tears has been incredible which goes to show you how much he will be missed. Sending deepest condolences to the family. Life is so fragile. I love you all!
I will try to make up the lack of action in this section in the other sections…Because, you know, TBBing is what I do…
TRAVEL
Another day, another mega scam uncovered with Airbnb. I stumbled across a huge Airbnb scam that's taking over London. There is a point, when you have plenty of hotel points that allow you to stay for free anywhere, that makes you think why to bother going with Airbnb…
A wonderful resource to bookmark for future reference: The Best Hike in Every State. I had no idea you can hike in Ohio lol.
Five out of the ten routes involve London Heathrow airport! I wonder if London will still be on this list in a few years with Brexit underway: Flying High: The Top Ten Airline Routes by Revenue. The link will also lead you to a list of the top routes by revenue in each continent.
I did not have the chance to visit this place. Over the years I learned more about it and have featured it here as well. But this article is the best one as it reaches way back in time to trace the history how this place became possible in the first place. Fascinating is an understatement, enjoy!
The Strange Saga of Kowloon Walled City
.
Major lol material here: 21 People That Will Absolutely Ruin Your Flight. I do not do single blog spots on incidents like this and clickbait you with ridiculous "shocking" headlines ok?
Ok, one more. Source
PERSONAL FINANCE
Well, this is a unique link for sure: Printing Money. Check it out! 🙂
These are great, another fun link: Asset Managers' BS — Decoded. They are….perfect!
A Translation Guide to Asset Manager-Speak
Now is a good entry point = Sorry, we are in a drawdown
We have a high Sharpe ratio = We don't make much money
We have never lost money = We have never made money
We have a great backtest = We are going to lose money after we take your money
We have a proprietary sourcing approach = We invest in whatever our hedge fund friends do
We are not in crowded positions = We missed all the best-performing stocks
We are not correlated = We are underperforming while the market keeps going up
We invest in unique uncorrelated assets = We have an illiquid portfolio which can't be valued and will suspend soon
We are soft-closing the fund = We want to raise as much money as we can right now
We are hard-closing the fund = We are definitely open for you
We are not responsible for the bad track record at our prior firm = We lost money but are blaming all our ex-colleagues
We have a bottom-up approach = We have no idea what markets are going to do
We have a top-down process = We think we know what markets will do but really who does?
The markets had a temporary mark-to-market loss = Our fundamental analysis was wrong and we don't know why we lost money
We don't believe in stop-loss limits = We have no risk management
ODDZ & ENDZ
Probably the best read of my weekend. How the CIA used Crypto AG encryption devices to spy on countries for decades. Amazing, no words to describe the reaction you should have…
Europeans complain about too many immigrants. Others want to put up walls. The harsh reality though is portrayed here: A 2020 Overview of Global Population Trends. I like to blog about stuff that makes you think! Not repeated moronic sales pieces with titles such as "XX reasons I like _______ credit card" when #1 reason for doing such posts is the sales commission earned on selling them which is NEVER stated!
This is extremely disturbing to watch. You may have nightmares. Proceed at your own risk. You have been warned! Shocking Footage from Sendai Airport During 9.0 Earthquake and Tsunami in 2011.
Reader A. sent me this article because my blog is an expert on sex robots. Talk about a niche lol. Sex robots may cause psychological damage. If you buy one from Amazon one day I hope you use my link. Bwahahahaha!
BLOG BUZZ
We are now entering BLOG BUZZ, a section for advanced hobbyists and veterans of this fast imploding hobby and also a section where I go on and on about some stuff that happens in my life because it helps me feel better about myself.
Finally, we hear from AA: American Airlines Communicates With More Suspended Accounts – New Round of Shutdowns. Good luck to those affected. Not to those who suddenly added pets to generate more mailers and…stuff like that.
If you are going to do a post about getting shut down from a bank, the least you can do is tell us what may have caused it. If not, we are just suspecting that you are just another writer who wants to get paid for a writing gig and just generate page views $$$ in yet another Boarding Area blog, come on MtM!
I saw the documentary American Factory over the weekend. It won an Oscar for Best Documentary. It was good but an Oscar for it? Come on!
And I leave you with this…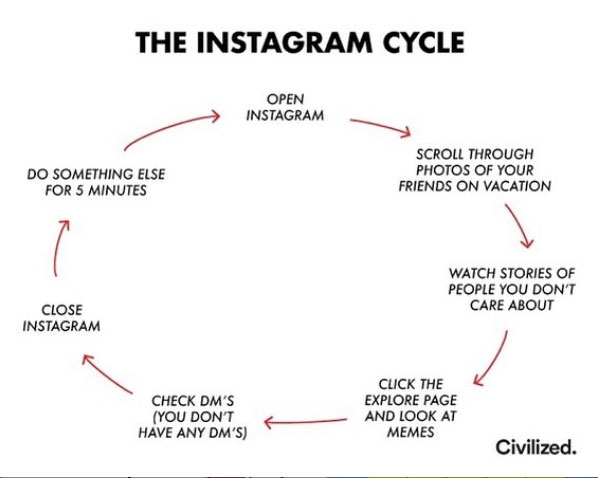 TBB
travelbloggerbuzz@gmail.com
Follow TBB on Twitter @FlyerTalkerinA2.
You can subscribe to TBB below, winners only!
Opinions expressed here are author's alone, not those of any bank, credit card issuer, hotel, airline, or other entity. This content has not been reviewed, approved or otherwise endorsed by any of the entities included within the post.