Another TBB post featuring the most eclectic links around the web such as the best HSA providers, Open Enrollment, SBF Trial grilling, China malaise, the most haunted places, my next travel adventure starts, ignore the crash callers, Employee Stock Purchase Plans, we go way deep into the FTX SBF trial, how Tiffany Fong got famous, one of the most arrogant crypto scammers is rotting in a prison in Montenegro, the diary from Gaza is haunting and a lot more and I need to click Publish and start packing, bye!
TBB Blog Mission: To Educate. Entertain. Inspire. In That Order!
I use and recommend Proton VPN <—– REFERRAL LINK
You like my blog? Send a link to someone please!
No ads, no clickbait. No sponsored posts.

This blog publishes every Friday. If not Friday, it will be Monday. This is a one man labor of love operation, enjoy it white it lasts. See Note below.
Note:
Posting earlier this week as I am about to embark on another travel adventure, to Singapore and Thailand this time. For the rest of the month posting here will be randomly irregular. I really have no idea how much time I will have to post. I may do more shorter posts if I have time, still manage to post once a week or not post at all. I don't really know so come here often so my page views go higher so I make money from ads I don't have lol. You can subscribe on the right and get every single blog post via email, absolutely no spam at all!
I want to single out one article that blew my mind.
PERSONAL FINANCE
It is Benefits Open Enrollment season so this is helpful: 6 workplace benefits questions to ask yourself during open enrollment. And if you are interested in having your own Health Savings Account: The Best HSA Providers of 2023.
This is really good and fits with the themes often blogged about here: The Crash Callers Won't Save You. Yeah, it is that time again for them to go crazy in the media. Here is what one said:
Every historical indicator Hussman is looking at is suggesting that the stock market is wildly overvalued and headed for a period of lousy returns. How lousy? John Hussman thinks there's a good chance the stock market will soon crash 40-50 percent. And even if the market doesn't crash, Hussman thinks stocks are priced to produce returns of only a couple of percentage points per year over the next decade–far below the 7 percent inflation-adjusted long-term return that everyone is used to and the double-digit returns of the last few years. If you want to feel comfortable and happy, go ahead and ridicule John Hussman with everyone else. If you want to prepare yourself for what seems like a likely possible stock-market future, however, read on.
Sounds so legit and scary, right? Well, these quotes are from, please sit down, the summer of 2013. Whoever listened to this crap most likely lost the opportunity of a lifetime. Do not listen to gurus who know what the future holds. Future is unknowable and you will be better off sticking to a diversified low cost investment plan, assuming you have one and have the strong character to keep your emotions of greed and fear in check.
It is pretty hard to lose money taking advantage of these plans: Employee Stock Purchase Plans Overview. The key is in the discount. And I recommend selling right away and lock in that profit and…move on and do it all over again.
SAM BANKMAN-FRIED SBF FTX TRIAL
I may add some links here as time goes by…if I get to it.
This is from last Friday when SBF was questioned by his own attorneys: The FTX trial, day fourteen: Same events, new stories. Looking forward to Monday when he is questioned by the prosecution team…
Meanwhile, Michael Lewis sat with SBF's parents last Friday and also went out together for dinner with them. If you have been reading my blog you should not be surprised. I can see Michael jumping up screaming YES! if his buddy is found innocent #longshot.
So, Molly White goes to the trial all day again on Monday and then does a five hour live stream on Youtube going over all her notes from the day events in the court, wow. No sponsor crap, no firewall Substack (she hates them and so do I), respect. And here is another three hours plus from the court action on Tuesday.
And we also have Tiffany Fong. Which goes to show you how random luck plays such a big role in life. The Crypto Whistleblower at the Center of the Sam Bankman-Fried Storm. Talk about an accidental rise to fame. Started in this space after losing her life savings to crypto and then gets lucky getting SBF to talk to her. And she released some of her notes to the media and then she exploded. And has been milking her fame ever since. Anyway, I prefer Molly White but if you want to get a taste of the quick influency youtube salesy short videos of her, here is one: SBF Cross Examination: Sam Remembers NOTHING at FTX…wtf. She visited Sam at his home multiple times and his parents never liked her lol.
As each day goes by I think that Sam was not a genius but dumb as a rock, wow! Remember this?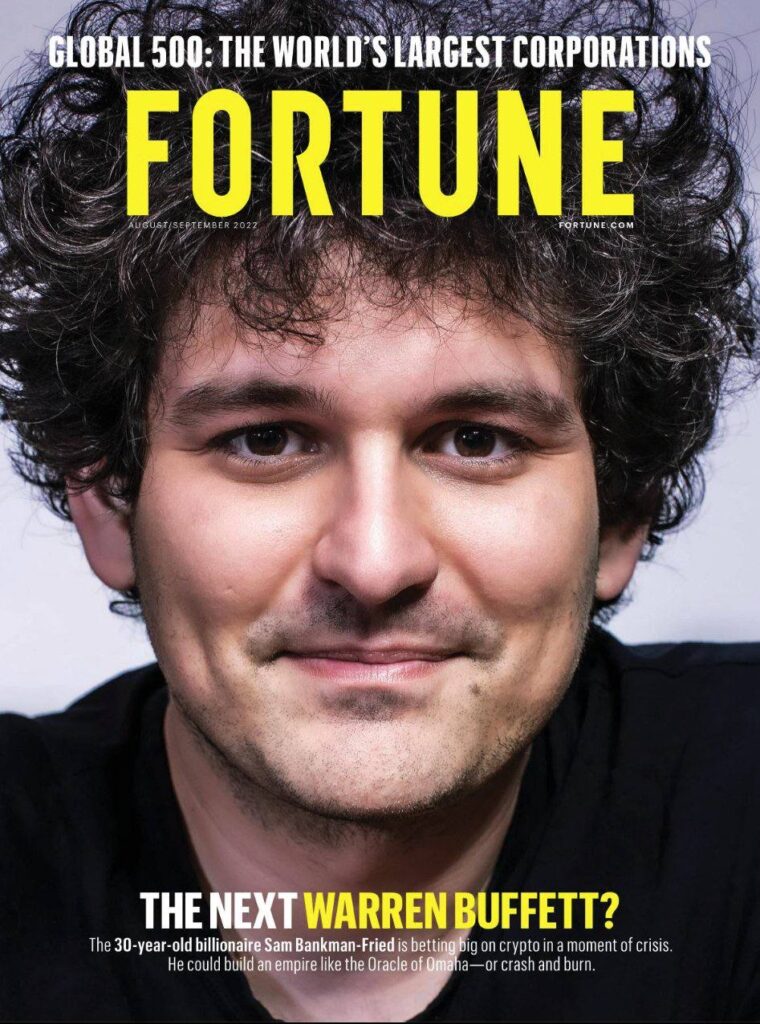 Update: Posting from Frankfurt airport, we have two more links from Molly and Tiff:
The FTX trial, day 15-16: Sam Bankman-Fried doesn't recall.
SBF Closing Arguments: Sam Bankman-Fried is screwed
CRYPTO SCAMS
It is amazing how arrogant so many of these crypto people are. And one of them who is way up there is Do Kwon who has been sitting in a jail in Montenegro for a while ever since escaping Singapore. Anyway, he has been sued all over the place and is going to be extradited eventually, the question is who will get a first crack at him. This Wall Street Journal piece investigates how he lived ever since running from authorities looking to bust his ass: The Hunt for Crypto's Most Famous Fugitive. 'Everyone is Looking for Me'.
GEOPOLITICS
A heartbreaking diary from a Gaza resident as the blood continues to flow with no end in sight…
This is a long, excellent and must read article if you are interested in China. After reading it, maybe, just maybe, the current vibe is not too far off from reality? China's Age of Malaise. Party officials are vanishing, young workers are "lying flat," and entrepreneurs are fleeing the country. What does China's inner turmoil mean for the world?
ODDZ & ENDZ
I have bookmarked this site, Rocumentaries. Curated links to the very best documentaries. Over 200 awe-inspiring films and series from your favorite channels.
This is indeed so creepy: The Creepy New Digital Afterlife Industry. These companies could use your data to bring you back—without your consent.
When you long for something all your life, are you excused for just walking by a dead climber? Difficult read: Death on the Savage Mountain: What really happened on K2, and why 100 climbers stepped over a dying man on their way to the summit.
Ornithographies. Wow…
BUZZING
A section where I go on and on about some stuff that happens in my life and anything else that just does not fit in another section above
I watched Anatomy of a Fall. The acting is amazing and I think Sandra Huller should get nominated for an Oscar, if not give it to her in advance.
This blog started with a focus on miles and points and travel. It has evolved since then. Everything below deals with the hobby of collecting frequent flyer miles and points. If you are not interested, you can stop here, thank you.
MILES & POINTS NEWS/PROMOS/MY ACTION
I am going to try separating this Section this way:
GENERAL NEWS/PROMOS/ETC.
Not much here. Milesfeed is an aggregator and one way I keep up with all the action in this space.
NEWBIES
I have made lots of updates to the RESOURCES Miles & Points page, check it out.
Good roundup: Best Current Credit Card Sign Up Bonuses & Offers For October, 2023.
Once you open a business card in our hobby, you don't stop 🙂 You Might Be Eligible for Business Credit Cards and Not Know It. What you should know is that most blogs in this space would not exist if it was not for selling such merchandise. This blog counts sales in the fingers of one hand every month, sadly.
Here we go again: Chase Southwest Personal Cards: 75,000 Points with $3,000 Spend (Plus, Premier, Priority). You should never go for the Southwest cards when Signup Bonus is less than 75,000 points. There is a way to get a Southwest Companion Pass, study the link above and then follow its link to the Companion Pass. Or ask questions via email or comments.
Always check my TOP THREE TRAVEL REWARDS CREDIT CARD OFFERS RIGHT NOW below. At this point, the two no brainer cards are the two 90,000 NO Annual Fee Chase Business Ink cards, by far! 4 Reasons to Get a Chase Ink Cash or Unlimited Card Right Now. Available HERE. Chase will give you around $1,000 for free, come on! And also available with my REFERRAL link. I have new links below explaining more about the cards designated as NEW.
MY ACTION
I usually like to research a lot before I go on my trips. Those days are over. I am open to any suggestions for Singapore/Phuket/Bangkok. Thank you. I think I am going to rent a car in Phuket.
I am continuing to work on the minimum $6k spend in my new Chase Ink Business Unlimited card. I will take some time off using it abroad since it does not have no foreign transaction fees. I should get the 90,000 Signup Bonus sometime in December or January.
ADVANCED
I still think that the Capital One Venture X card is a great card. And I think the annual fee will definitely go up and hopefully the benefits do not get "enhanced" too much. In the meantime, I will likely use it for my car rental in Phuket so I can erase it and make it free. Here is how you do it at the Capital One website: A Step-By-Step Guide to Covering Travel Purchases with Capital One Venture Miles.
I have been around the block hobby for a long time and this was news to me: Possible Citi 5-day rule causing denials for "too many inquiries".
MILES & POINTS
HOT CREDIT CARD OFFERS: 90k CHASE Ink Business Cash, 90k CHASE Ink Business Unlimited, 75k CAPITAL ONE Venture X, 75k CHASE Southwest Plus/Premier/Priority, 150k CAPITAL ONE Venture X Business, 75k CAPITAL ONE Venture Rewards,  100k CHASE Ink Business Preferred, 60K CITI Premier, $1,000 Cash Back CHASE Ink Business Premier, 140K CHASE IHG Rewards Premier (with $100 Statement Credit), 60k CHASE Sapphire, 60K CHASE Sapphire Reserve, 60k US BANK Business Altitude and many more including many AmericanExpress cards such as Delta Airlines, Marriott Bonvoy and Hilton Honors cards!  Please check out my Affiliate links. Terms apply to American Express benefits and offers. Visit americanexpress.com to learn more. If you do not see a credit card with my affiliate links, perhaps I could refer you?

This section is about my hobby addiction of collecting frequent flyer miles and hotel points since the early 1990's! SKIP if you are not into it!
As of today, I have burned 1,003,850 miles/points year to date in 2023 and have 4,161,428 miles/points in the bank. Some do drugs, I do miles lol!
Thanks to US banks, very lucrative travel rewards credit card offers come and go all the time. This section will act as a reference point on the best CURRENT offers. I will designate new material preceded by NEW.
TOP THREE TRAVEL REWARDS CREDIT CARD OFFERS RIGHT NOW
Ok, the amazing 90k Chase Ink Business Cash and Chase Ink Business Unlimited card offers are back! These are NO ANNUAL fee cards. The Ink Business Cash earns 5% on office supply stores and internet/cable/phone services and 2% on gas and restaurants. Why don't you go to Office Depot and buy gift cards of the stores you usually buy from, hello 5% Amazon! The Ink Business Unlimited works differently, it just earns 1.5% on everything…so if you were going to use a card to earn 1% why don't you pull this one out instead? Bottom line, I think these are the BEST business travel rewards cards out there right now! The 90k Signup Bonus can be earned after $6k of spend on the cards in the first three months. you can apply HERE to support this blog, thank you (they can be found under Category/Business).
4 Reasons to Get a Chase Ink Cash or Unlimited Card Right Now
 Chase Ink Business Cash Credit Card Review
The Capital One Venture X card offers a 75,000 point Signup Bonus after a minimum spend of $4k in the first three months. If you like simplicity and looking for one (premium) card, I highly recommend this card (and yes, I have it myself!). It has an annual fee of $395 but it comes with an easy $300 statement credit for travel booked on its excellent travel portal, essentially turning it into a $95 annual fee card. But wait…there is more! On each card anniversary you earn 10,000 points essentially making it FREE! Every dollar of spend earns 2 points and flights booked on the travel portal earn 5 points per dollar. You get access to Capital One and Plaza Premium airport lounges and a Priority Pass Select lounge membership and, this is important, you can add FOUR authorized users FOR FREE who can also have their own Priority Pass Select airline lounge membership. You can transfer your Capital One points to up to 18 Transfer Partners. No foreign transaction fees. Free Hertz President's Circle rental car top elite status. Cell phone protection and PRIMARY rental car coverage. Awesome seats at baseball stadiums for just 5k points each. And lots more. Available with my Credit Card Links, thank you for your support!
Get 75K Miles, Lounge Access & More with the Capital One Venture X Card
Remember, you are NOT allowed to ever carry a credit card balance if you ever get a credit card here!
Let me leave you with this: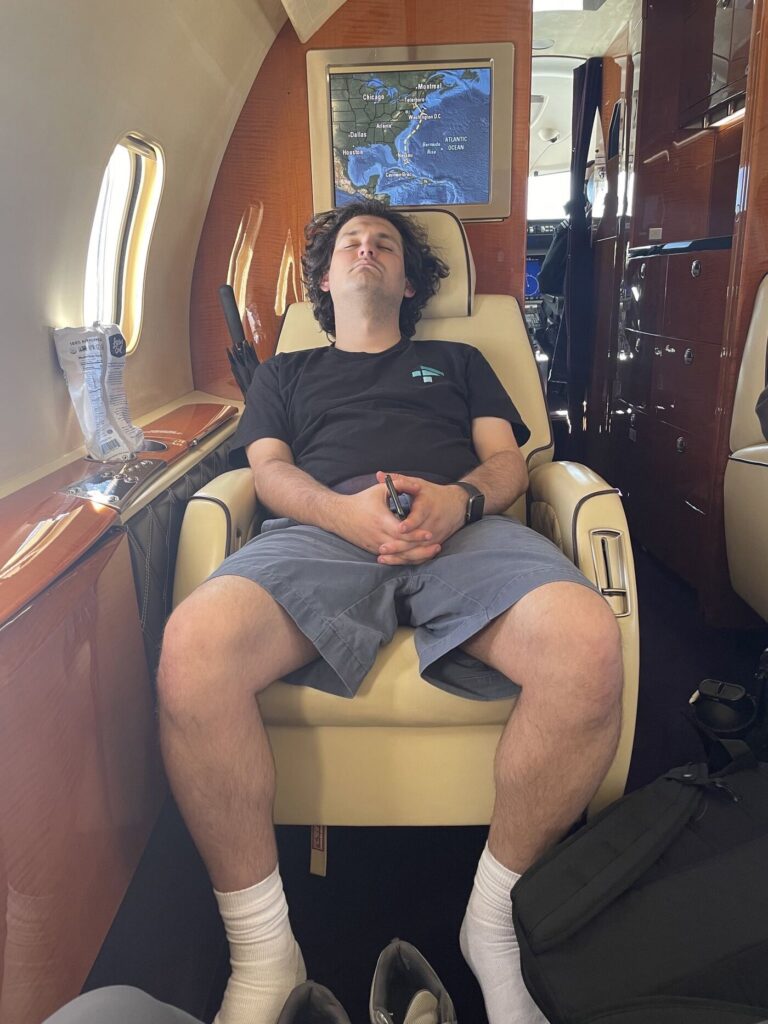 Some of the links are behind a paywall. You can try to read them using Archive.is.
Thank you for reading my blog. If you enjoy it please pass it on to a family member or friend. Or Buy Me a Coffee, thank you!
TBB
travelbloggerbuzz@gmail.com
You can join 565 email subscribers to receive each blog post by entering your email address below and then clicking on Subscribe:
Opinions expressed here are author's alone, not those of any bank, credit card issuer, hotel, airline, or other entity. This content has not been reviewed, approved or otherwise endorsed by any of the entities included within the post.